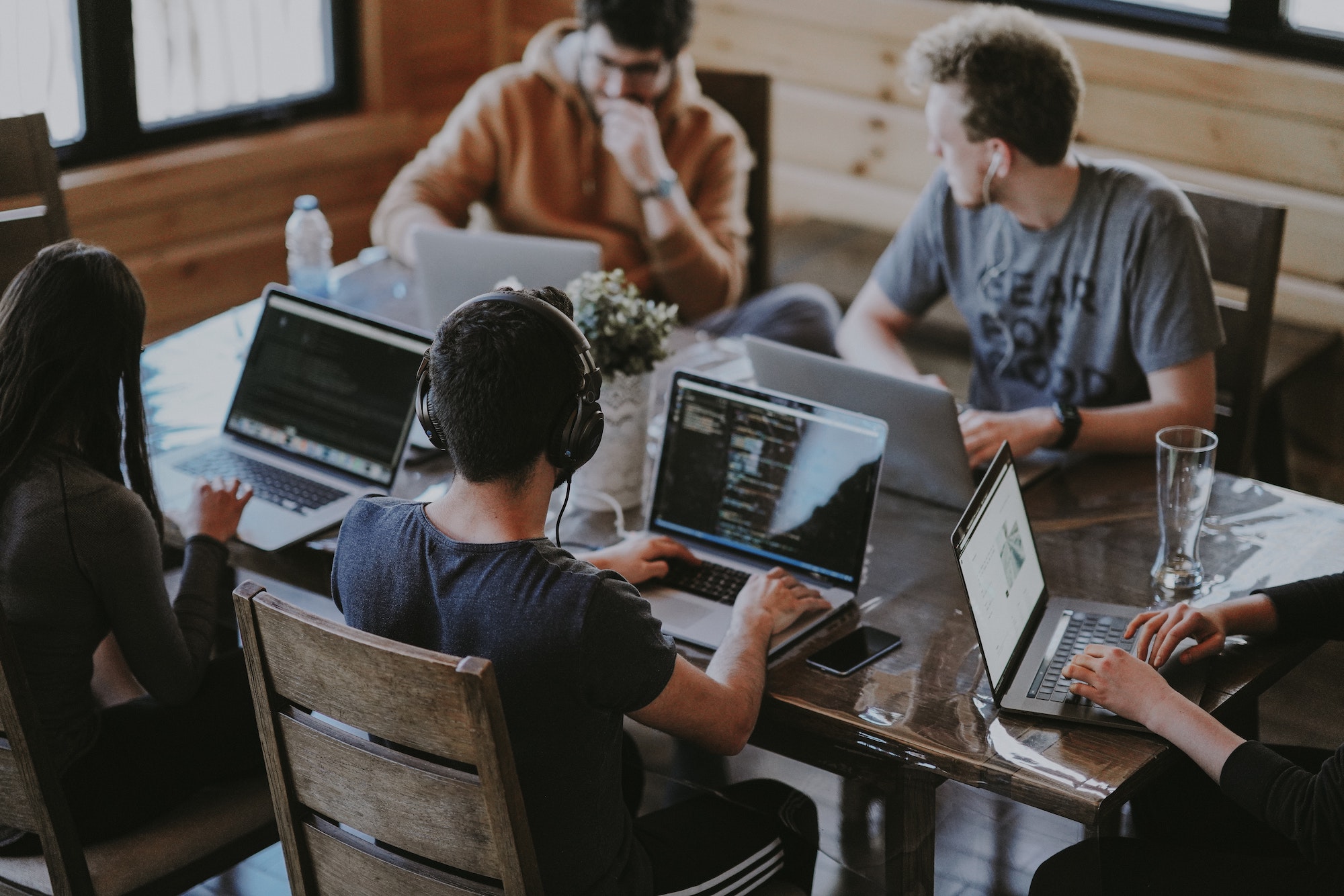 What is a Video Asset Management (VAM) Software?
Video marketing has become increasingly important to a company's marketing strategy. When using video content, creatives need a good video management system. Using a video management system will simplify the creative process by enabling editors to organize, locate, and distribute content quickly. This will allow them to produce more content without wasting time searching for the assets they need. Integrating a Video Asset Management (VAM) software into your current workflow will save creatives time and ultimately increase ROI on new and archived video content.
But what exactly is a Video Asset Management (VAM) software? A VAM is a smart software that allows for easy storage, organization, access, and distribution of video content. When creatives are working with large, high-volume video files, download time and storage can be a pain. Productivity is wasted on the amount of time that it takes to download and locate so many large video files. A VAM works to eliminate the time it takes to work with large video files, as well as the excess storage needed to store them. Some VAM systems use proxies. Proxies are low-res versions of the original video that are used during the video editing process. Using proxies saves time on downloading, editing, and uploading. Proxies also eliminate the need for excess storage by reducing the size of the video file.
Not every VAM system uses proxies. However, Curator for Adobe uses 2% frame-accurate proxies. Using 2% frame-accurate proxies reduces storage needs by 98% by reducing the size of the original high-res media assets and duplicating them into frame-accurate high-quality proxy copies. This saves storage space, as well as time during the download, editing, and distribution process. Curator for Adobe helps to optimize storage and maximize ROI from video content.
A Video Asset Management (VAM) system is an essential tool to have for remote or distributed editing and collaboration among creative teams. It provides remote editors with simplified collaboration, frame-accurate editing, and easy archive management. Curator for Adobe allows editors to easily find the assets they need for current projects and re-use. Creatives are able to collaborate in near-real-time, without having to send content back and forth. Using AI-powered tagging upon ingest saves time for editors by making media assets able to be discovered instantly. Making video assets easily discoverable allows for them to be used and monetized.
What's the Difference Between a VAM, DAM, and MAM?
A Video Asset Management (VAM), Digital Asset Management (DAM), and Media Asset Management (MAM) are all tools that are used to help a business manage their media assets. However, there are some key differences to consider when choosing the right software for your business. While a VAM is used for strictly organizing video content, a DAM and MAM are used for other types of media.
Several types of content can be managed when using a Digital Asset Management (DAM) software. This includes photos, videos, documents, and other digital media assets. While a DAM can manage video assets, a VAM is still necessary for creative teams that work with high-volume video files and want the software to integrate into their current video editing workflow. A DAM is a useful tool when wanting to scale high-volume media content across multiple platforms. It also has the ability to measure and track engagement, making it a useful tool for marketers. Digital Asset Management systems have the ability to centralize archives and make for simple storage and retrieval of assets by using metadata.
A Media Asset Management (MAM) software is very similar to a VAM and DAM in the sense that it is used to manage media files, such as photos, videos, audio files, and other multimedia assets. MAM software typically tends to be more geared towards video production and editing, as they support rich media files. They are a good tool to use for media planning and are especially useful in the broadcast or production industry. A MAM provides editors with easy storage and management for large-format video and audio files, as well as a simplified workflow for video production. A Video Asset Management software is still the best option for those looking to edit and manage video files.
How Can a VAM Help My Business?
A smart Video Asset Management (VAM) software is essential for any business that wants to monetize its video assets. A VAM will ensure that they are able to do so in an efficient way.
Improve Collaboration and Production Workflow
Collaboration amongst creative teams can be difficult in a remote editing situation. Sending content back and forth becomes time-consuming and takes away from time that can be used for content production. Curator for Adobe provides a remote editing solution that allows creatives to find, edit, and collaborate on video projects from anywhere. It simplifies collaboration by integrating easy project sharing, versioning, check-out/in capabilities, and a browser-based approval and review process. Creative teams are able to easily work together in near-real-time from anywhere with wifi. This allows for a flexible work environment for remote editors and overall improves the production workflow.
Increase ROI on Video Content
A VAM software is able to increase ROI on video content by saving time, money, and making archive access easier. With extra time and enhanced capabilities, creatives are able to distribute more assets into the market. By using 2% frame-accurate proxies and AI-powered tagging, Curator for Adobe helps creative teams to save time during the downloading, editing, and locating process. The use of 2% proxies not only saves time by making assets available immediately for editing, but it also saves money that would be spent on excess storage. AI-powered tagging upon ingest, as well as manual metadata logging, saves creative teams time when searching for the video assets they need. Being able to instantly find video assets, allows them to be monetized. When content can be quickly found using contextual search filters, it can be easily reused for new projects, increasing the ROI on video content overall.
Simplify Archive Management
Archive management can be a pain when not using some sort of management system. Locating, editing, and organizing files can be overwhelming and time-consuming. Using a Video Asset Management system eliminates all of these issues. A VAM makes it easy for the right content to be found instantly, eliminating wasted time spent searching through hundreds or thousands of video files. Curator for Adobe allows creators to narrow down their searches by using contextual search filters. This helps creators to quickly find the exact assets they need. Locating, editing, and distributing content is simple when it can be easily found and organized.
Distribute Content Across Multiple Platforms
In order to increase brand awareness and customer engagement, a brand should be present on multiple platforms. Using video content is the best way to increase engagement, as it is easily shareable and is entertaining. Distributing video content across multiple platforms at scale can be a challenge. Using a Video Asset Management software simplifies the content distribution process and allows the brand to track engagement across these platforms. Providing creatives with the ability to quickly edit and distribute video content will increase overall engagement and ROI on this video content
Can I Integrate a VAM Software into My Current Workflows?
Curator for Adobe can seamlessly integrate into a brand's existing workflows. Technical experts and integrators are able to provide an easy transition to a more productive workflow. Curator can be integrated with editing platforms such as Adobe Pro Premiere, Final Cut Pro, and Avid. By integrating within current workflows, creatives will not have to switch back and forth between interfaces to access their assets.
How Do I Choose the Best VAM Software?
Choosing the best VAM system can be a difficult decision, but Curator for Adobe is an excellent option to meet any business's needs. By providing a solution throughout the entire post-production process, Curator will simplify video editing for anyone. There are several key features that make Curator for Adobe stand out from other Video Asset Management systems.
Some of these exciting features include:
2% frame-accurate proxies
Ai-powered tagging and manual metadata logging
Seamless integration into existing workflows
Metadata enrichment for easy discovery
Contextual search filters for simple searches
Detailed analytical insights
Remote ingest
Learn more about what Curator can offer to your production workflow!
Why Curator is the Best Option to Help Your Business Manage Its Assets
It is clear that video asset management can be a real issue when not using the proper VAM system. Curator for Adobe can manage your business's assets throughout the entire post-production process, making the process quick and easy. By integrating into your existing workflow, Curator provides a seamless transition to an organized video editing process. The use of 2% frame-accurate proxies and AI-powered tagging saves your business time and money, while increasing overall ROI on video content. Curator is the perfect VAM solution for any creative team.
Learn more about how Curator can help manage your media assets and grow your business by booking with Gabrielle below!