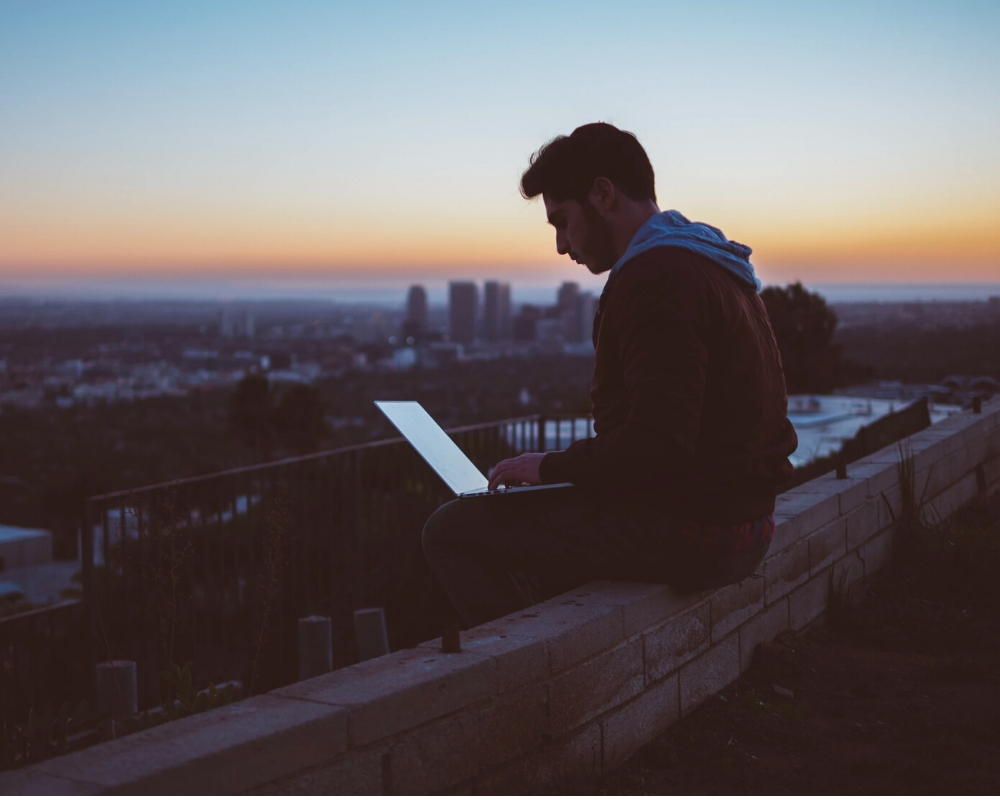 In an effort to promote a work-life balance, there is a growing trend toward employees working remotely. Thanks to the development of communication tools such as Slack and Zoom, meetings can be held even if employees are not all in the same physical location. Although technological advancements allow many industries the ability to work remotely, until recently those in the professional video editing field have struggled to access the necessary materials from locations other than the office.
Even if your creative teams mostly spend the majority of their workday in the office, there are still times when it would be advantageous for them to be able to access all of the information and tools they need from any location. Reasons include:
Global teams working on remote productions
A desire to lower the costs of those productions by shipping less people and hardware
Faster turnaround times
Simply a lack of on-premises resource:

Not enough compute power - under-powered infrastructure for
Not enough physical space - simply not enough desks for everyone!
Access to talent
Limitations the Video Editing Industry Faces When Working Remotely:
The whole basis of being able to work remotely with video involves employees being able to access all media files and communicate with supervisors, team members and colleagues from anywhere in the world. But the video editing industry in particular experiences limitations when it comes to the ability to work from anywhere. The first problem with the video editing industry is that files tend to be extremely large. When files are sent from one person to another, there is often a delay before the person on the receiving end can start working with the file, mostly because transport must be completed first. That transport traditionally would involve shipping hard drives around the world (which brings a whole new set of problems to the workflow too).
The second problem is that typically high-end software is only loaded on specific equipment designated for video editing. You can't just pick-up any laptop and access the needed files or editing software. This is not only limiting but costly as well.
These issues make editing video content and collaborating with colleagues from remote locations very difficult and often impossible. However, the introduction of cloud video editing has made the impossible now very possible and opens the door to remote working for video editing companies.


What is Cloud Video Editing?
Cloud or Remote Video Editing can be approached in two ways: 100% cloud is one option and a hybrid model, where some elements of the editing workflow are hosted in the cloud and other elements are hosted on-premises, is another.
100% Cloud video editing means that not only are your company's media files and assets stored in the cloud versus on specific devices, but the editing software is also cloud-based. This means that with the proper credentials your employees can connect to the computer running the editing software, which in turn can access the media files, and edit the files from anywhere. They can work from the comfort of their home, while on vacation, a spontaneous getaway or work trips.
Utilizing the 100% cloud model means using high-end editing software and storage space that is kept on an encrypted server in a remote location… perhaps in a data centre of a cloud provider such as AWS, Azure or Google Cloud Platform. This approach is sometimes referred to as DaaS (Desktop as a Service). The desktop you connect to must have connectivity to your high-resolution media (also hosted in the cloud). This means only images of another computer's desktop (which is actually connecting to video storage and decoding the audio and video tracks in the editing software) are sent over the internet connection. This is much faster than sending all of the video and audio data over the internet..
What Are the Features of 100% Cloud Video Editing?
Cloud video editing will synchronize and streamline your workflow process… but what exactly does 100% cloud video editing offer?
Unlimited Storage - Computers and equipment can only store so much material at a time. If you do not have more storage capacity, you are not able to grow your business. The use of the cloud to store and edit your media assets eliminates the need to worry about storage limitations because you will not need to use the storage space on your equipment. All files are kept on an encrypted server connected to the cloud video editing software. This has cost implications (more details on that later)
Back-Up Your Files - It is always important to have a copy of all of your files and media assets. Using the cloud allows you to easily and automatically back-up your files to ensure data can always be recovered.
Improved Visual and Audio Experience - Cloud video editing can offer superior visual and audio performance.
Increase Productivity - The use of cloud-based video editing could allow your team to playback heavy video files faster than needing to download to an under-powered personal computer. Connecting to a more powerful server means they can edit and render at higher speeds too.
Increase Efficiency - Team members can instantly access files (once they are uploaded) instead of waiting for files to be sent and downloaded to their equipment.
Remote Collaboration - Integrated tools allow for remote collaboration no matter where team members are located in the world.
Attract Top Talent - Cloud-based video editing allows your team to work remotely. This means you can attract and hire the best talent from anywhere in the world.
Manage Costs - An integrated analytics and dashboard helps you understand and manage the costs of your cloud video editing services.
The Hybrid model
The Hybrid model - a mixture of cloud and on-premises storage - offers many of the benefits of the 100% cloud model but expands on the feature set to offer even greater flexibility including the ability to leverage on-premises infrastructure to maximise ROI on existing investments.
Perhaps you have an existing on-premises storage platform or archive system that holds thousands of project and video files? Adopting the 100% cloud model would mean uploading all of the content before remote users could access it.
The Hybrid model can allow you to process your video assets on-premises without having to migrate it to the cloud and offers frame-accurate editing via streaming low-res proxies to lower specification computers connected over the internet. No need for huge amounts of cloud storage from day one (curator's proxies sit at 4% the size of the high-resolution which equates to a 96% saving on cloud storage costs) and no need for powerful editing clients hosted in the cloud either. The great thing about the hybrid model is you can still use DaaS to connect to a remote desktop if you wanted to and you can still phase the migration of content to the cloud too.
The hybrid model also brings the following to the table on top of the benefits of 100% cloud:
Ability to leverage existing on-prem infrastructure (achieve the ROI on that storage solution!)
Opportunity to phase the migration of content to the cloud
Opportunity to phase the migration of the entire system to the cloud
Adhere to corporate InfoSec policies regarding distribution of your valuable assets.
Easily scalable.
Minimal content movement to reduce traffic and egress costs.
Remote editors can still render high-resolution sequences without needing access to the media.
How Is Cloud Video Editing Beneficial?
Cloud video editing is a win-win for both your company as a whole and for the convenience of your employees. Let's take a look at how each benefits from cloud-based video editing.
The Ability to Scale the Company
When your company both stores and edits media files in the cloud, running out of storage is not a problem. Your company now has the capacity to take on both a larger number of projects and larger size projects without worrying about how the devices will store them. If you don't want to store everything in the cloud from day one, the hybrid model will give additional flexibility and lower cloud storage costs.
Easier Collaboration
Collaboration amongst colleagues is much easier when each team member has access to all of the media files in one place without the need to send files back and forth. The time it takes to send material is eliminated which increases overall work efficiency.
Recruit Talent World-Wide
When your employees have the ability to work from anywhere in the world, it also means you as an employer are not limited to hiring based on location. Recruit the best talent from all over the world to join your team!
Reduce Storage Costs
Using a cloud-system to store, edit and back-up your files means that you significantly reduce your local storage costs. The hybrid model can offer a reduction in cloud costs too (up to 96-98% cheaper than uploading high resolution media).
Reduce Equipment Costs
When using cloud-based editing and storage, there's no need to buy expensive equipment. Any computer or laptop with an internet connection will do the trick. This is money that can be better served in other areas of the company.
Benefits of Cloud Video Editing to Employees
Not only do companies reap the benefits of cloud video editing, but so do the employees. Let's take a look at the benefits cloud video editing offers to employees.
Encourage a Work-Life Balance
Offering your employees the ability to work from locations other than the office, promotes a work-life balance. This reduces the stress level of your employees, promotes a healthy work environment, and increases overall productivity.
Enjoy Flexibility
Employees can take advantage of the fact that they aren't confined to an office in order to get work done. If they want to work on the weekends or in the evenings to get ahead on a big project, they are free to do so. This is especially helpful if they know ahead of time that they'll be out of the office for a doctor's appointment or other commitments.
Cloud Video Editing Is The Way of the Future, Today
Cloud video editing has transformed the way the video production industry operates! This long-awaited technological advancement allows for streamlined workflow processes, higher productivity, and increased efficiency. Providing secure access to your complete library of content means employees can work from anywhere in the world. This also means access to a larger pool of talent and the ability to collaborate with colleagues thousands of miles away. As an employer, you can truly hire top-of-the-line employees who will help take your company to the next level.
The elimination of the need to send and transport files from one location to another means less lag time in the production phase. Your staff will experience fewer frustrations from not having the tools they need when they need them. As soon as a video is ready to move on to the next phase, it is instantly available to the next person in line with a click of a button.
The hassle of being tied down to the office and certain pieces of equipment is eliminated. Take the product to your clients instead of making your clients come to you. Need to make rush edits? That's not a problem either. With all of the tools you need right at your fingertips, spend more time perfecting your videos and less time rounding up the tools you need.
Find out how a MAM system could help you spend more time editing and improve remote collaboration. Book a time that will work for you and chat to Gabrielle.