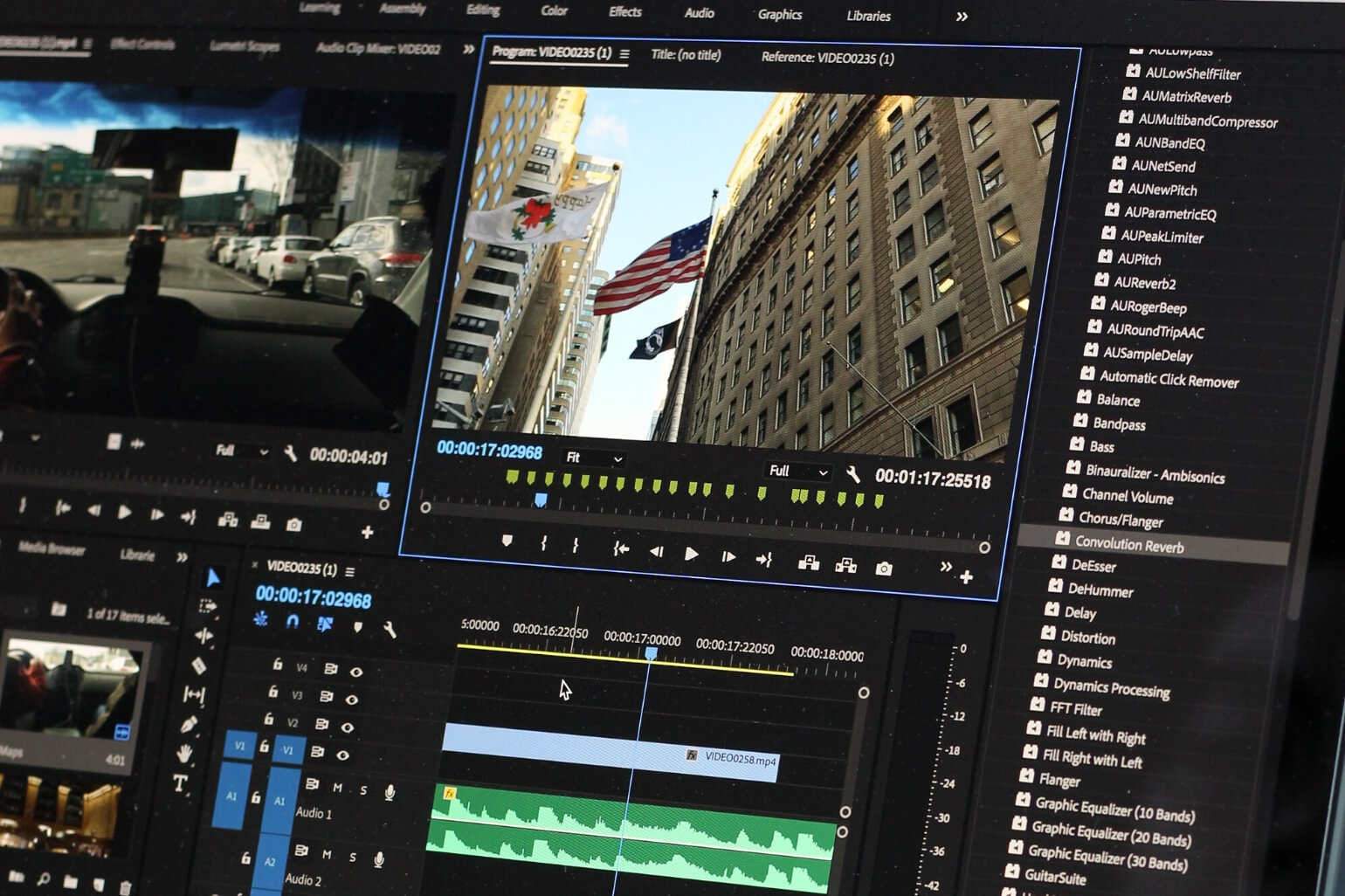 Well, it's 2020. The year in which all and sundry promised us that video would take over (virtually) the whole wide internet! And while the format may not quite account for 80% of global online traffic just yet, there's no denying its popularity. Video is, after all, the perfect vehicle for telling compelling stories, and an easy format to consume when we're on the go and/or using a mobile device.
But in keeping up with the demand for video, businesses and production houses alike can find themselves with sizeable (and costly) storage needs. We're in an era where viewers expect HD and 4K resolution and it's becoming increasingly commonplace in the current video landscape.
But before you sign up to an expensive new storage plan, try these 4 ways in which you can reduce your video storage requirements without compromising on quality...
1. Experiment with different file formats to find the best fit for your needs
Whenever you create a new video file, it will default to a different audio format depending on the software used to create and edit it and the operating system you use. However, most video editing suites allow users to save files in a variety of different formats. Some lend themselves better than others to compression while some formats trade outstanding compression for some loss in picture quality. It's simply a case of ascertaining which best suits your needs.
Experiment with different formats to try and find the balance between portability of files and quality of video that works best for you. Here are some of the most commonly used…
AVI — A high fidelity format created by Microsoft, AVI offers great image quality, but is one of the bulkiest file types, which is why it's among the most commonly compressed.
FLV — Flash Live Video is a format used to compress MP4 files for distribution online. However, creating FLV videos can be costly and time-consuming. What's more, Flash will no longer be supported by Google Chrome after the end of 2020.
WMV — Windows Media Video is the default format for many Windows-based suites and offers compression twice as efficient as MP4. However, it can face compatibility issues with non-Windows based devices.
MKV — MKV is an open source video format that allows users to encode multiple audio tracks in different languages. However, file sizes can be prohibitively large. It's not uncommon for MKV files to take up around 40GB.
MP4 — MP4 is a highly popular format which uses MPEG-4 compression and is largely considered to be the best all-rounder when striking the balance between image quality and file size.
2. Don't dismiss "lossy" formats out of hand
In your video and audio alike, you may often come across different formats which are referred to as either "lossless" or "lossy". If you're new to video production, you may be unsure which is the best fit for you. Indeed, it's easy to dismiss "lossy" formats out of hand. You've put a lot of time and effort into creating your video and you don't want to lose any of it.
But for many online videos, especially those which will be viewed through a relatively tiny smartphone screen, lossless formats may be surplus to requirements. The superior image and sound quality may be impossible to perceive on a mobile device. And don't forget that the majority of videos are viewed without any audio at all. So using lossless audio formats could quite literally be a waste of space.
Lossy formats are usually more than adequate for most forms of brand storytelling and video marketing.
3. Tinker with parameter settings
As well as experimenting with different file formats, many media editing suites allow you to adjust parameter settings to find a greater balance between audio quality and file size. So you can give viewers the quality your brand demands without maxing out your video storage infrastructure.
Parameters you can tinker with include:
Framerate
30 FPS (frames per second) is usually more than adequate for video while gaming typically uses 50-60 FPS for a smoother visual experience. The smaller your frame rate, the smaller your video size will be. Anything over 29-30 is generally considered surplus to requirements.
Bitrate
The file's bitrate is a good overall indicator of the quality of the video file. A higher bitrate means better quality but a larger file size. Bitrate is measured in Kilobits per second (kbps) and typically ranges between 64, 128, 192 or 320 kbps.
Resolution
The resolution of a video file refers to the number of pixels in the image, and the larger screen the image can be displayed upon without visual loss of quality. However, unless you expect your video to be viewed on a giant television, you don't need ultra-HD formats like 3840x2160, so you can reduce it to 1920 X 1080.
Use proxies to get around the restrictions of working with bulky master files
The bulky nature of high-quality master files doesn't just gobble up storage space, it can also make remote access and collaboration with freelancers prohibitively difficult. However, investing in a Video Asset Management (VAM) platform will make it easier to take all of the above measures while also using proxies to get around the problem of restrictive file sizes.
Proxies are low resolution facsimiles of your master files that are typically around 2% of the original file's size. These can be edited and collaborated upon in real-time before being upscaled with frame-for-frame accuracy via a process of conforming. Files can then be uploaded directly to OTT platforms like YouTube, Vimeo and the like.
You can then compress and archive your bulky master file for archiving, reducing your storage needs while also helping to improve a smoother workflow.
Try using a combination of these different approaches to help your operation to keep up with the increased demand for video without sinking your funds into surplus video storage solutions.