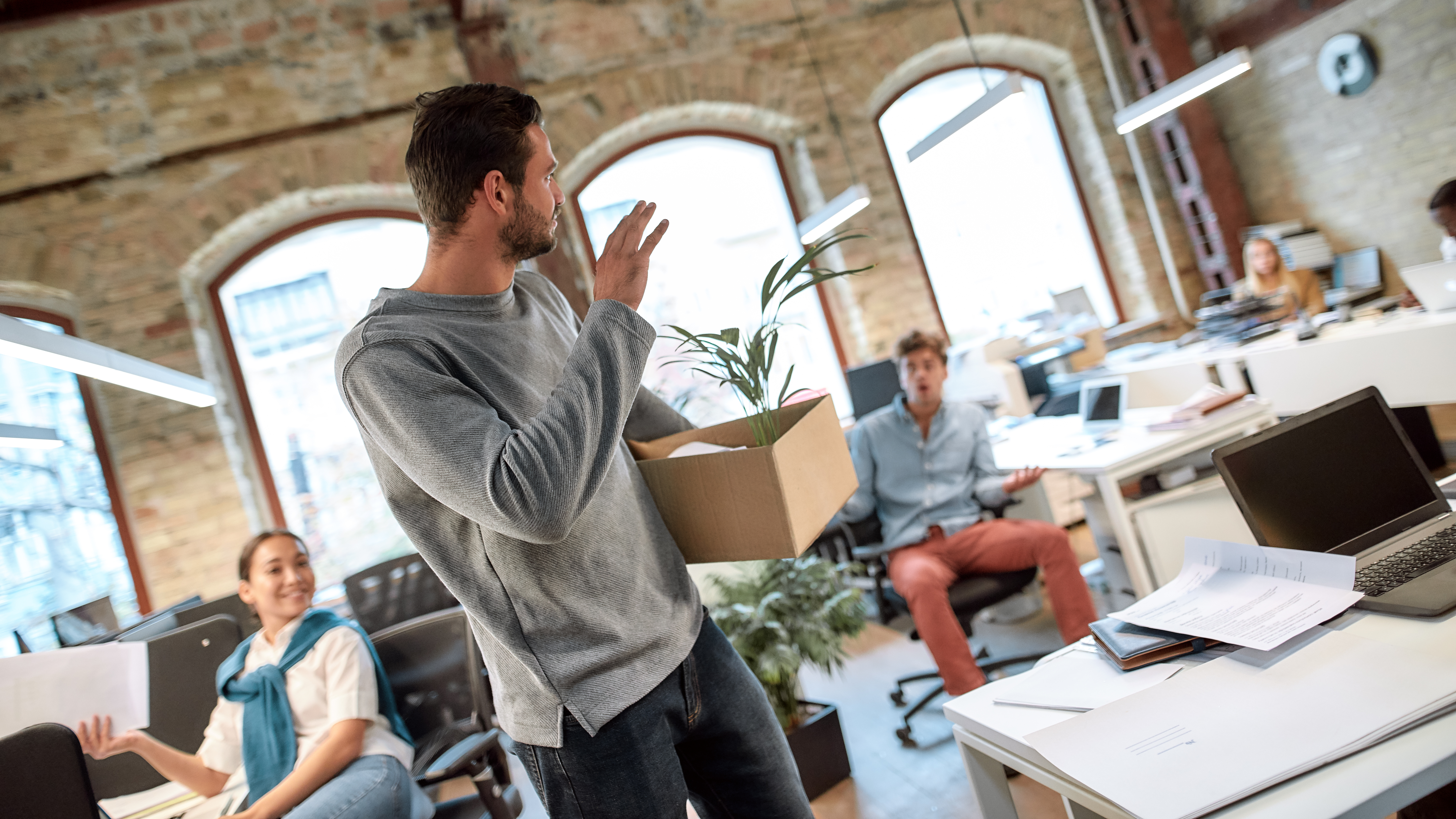 Curator Helps Retain Key Creative Talent by Making Their Lives Easier
As the economy slowly returns to normal, more people than ever are switching their jobs and employers are experiencing record levels of employee turnover. According to the Bureau of Labor Statistics, the annual overall turnover rate in the United States was 26.3% in 2017. But that number skyrocketed to 57.3% annual turnover in 2020. While that surge in turnover is partly due to the pandemic, many workers are considering switching jobs or changing careers – and that's particularly true of creative teams.
What is the Cost of Losing an Employee?
Losing an employee is never fun for anyone, but it's also incredibly expensive for enterprises to replace effective team members. In fact, Gallup reports that replacing an individual employee can range from one-half to two times the amount of what that employee makes. When looking at a large, 500-person organization, that can cost between $3 million and $12 million per year – just for employee turnover.
Beyond the financial impacts of losing team members, employee turnover costs enterprises their winning people, affects internal morale, and can even disturb client relationships that take years to build. Even the "soft loss" of an employee can have devastating, unintended consequences that could affect your broader team and operations for months to come.
The numbers are absolutely bonkers, and any executive worth their salary will tell you that mitigating those costs would provide an incredible boost to their bottom line. So, how can your organization retain its stellar creative and marketing teams? By understanding the underlying problems causing employees to seek other employment and fixing them.
What Makes Creative Team Members Leave Their Jobs?
When looking at creative team turnover, some pretty clear trends emerge that tell a compelling story: creative teams are overworked and tired of performing unnecessary administrative tasks that aren't relevant to their responsibilities. A survey from Paychex polled 2,000 U.S. creative employees to see what affected their decision to leave a current employer - 63% of respondents cited that they were constantly being overworked. Moreover, the Center for Creative Leadership surveyed 483 executives, managers and professionals and found that more than 75% of respondents complained about how their company had unnecessary meetings and emails and inadequate technology.
Creative Turnover by the Numbers:
96% of creatives

leave a job within 5 years

63% of creatives cite being overworked
75% of creatives think they have too many unnecessary meetings and inadequate technology
The stats don't lie: creative teams are overworked and tired of performing tasks unrelated to their title. If you aren't able to ease the administrative burdens on your creative team, then these unnecessary workflow impediments will drive your videographers, editors, content creators and other creatives to seek another job.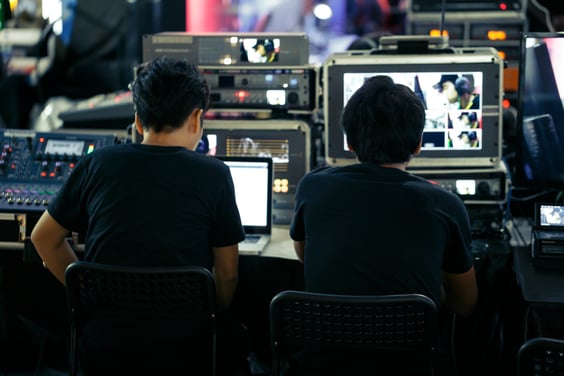 Can Technology Help You Keep Your Employees Happy?
If you oversee a video production or creative team, employee retention begins and ends at saving time. In a poll performed by TeamWork, creative professionals outlined some of the most common factors that drive them out of a job.
According to TeamWork:
Creatives want to innovate, but they only have time to execute.
Creative professionals want to make more time for meaningful work.
Creatives want to be billable, but don't want to waste their lives on the clock.
Notice a trend? Each point of friction grating on creative teams comes down to using their time more effectively so that they can focus on meaningful work and enjoying more free time away from their desk.
Where is Creative Time Being Wasted?
For video teams, hours upon hours are wasted simply locating and downloading assets, ensuring that the assets are accurate and up-to-date, and re-routing gigabytes of completed assets. In fact, video editors waste a minimum of 10% of their work time simply locating the assets they need to work. When that waste is multiplied across an entire video production team, then the time lost has significant impacts on your bottom line. What's more is that the time spent looking for assets could be better spent working on the project at hand. With no single tool to centralize all working and finished video assets, your editors, marketing teams, and project managers are suffering from inefficient asset search and discovery, poor project tracking, and limited remote editing and collaboration.
You may be thinking "if only there was a product or solution that could save my creative team a significant amount of time so they can focus on their work." Luckily for you, IPV Curator can supercharge your video production team and free them up to create.
Retain Your Production Team by Giving them the Tools They Need
So, your video production team is wasting time and money on projects, and you're concerned that the extended production times are causing unnecessary friction on the entire creative team. This could very easily cause you to lose valuable team members, costing you thousands to replace them and stay on top of their output with a freelancer.
So how can you save them time and improve their lives? By integrating IPV Curator into their creative workflow. Curator gives your team the tools it needs to speed up the video production process and improve production quality directly in Premiere Pro thanks to the integrated Curator for Adobe Panel. While most remote editing solutions require editors to waste time downloading high-res assets for editing, Curator lets editors edit on frame-accurate streaming proxies for instant editing with no downloads, saving valuable time and reducing team friction. It also expedites the export process by remotely conforming proxy edits to the high-res file. Finally, Curator's intuitive project sharing, versioning, Check-Out/In, and review and approve process makes it super easy and fast for editors to collaborate on projects and get feedback instantly, helping them to produce the best possible content quickly. All in all, Curator empowers video teams to create, collaborate and export their files more efficiently, which reduces their workload and improves their day-to-day operations and not to mention their stress levels
How IPV Curator Maximizes Creative & Marketing Teams & Assets:
Increased productivity due to quicker asset discoverability and access
Offers a single pane of glass to access and utilize large multimedia assets
Enhanced repurposed content workflows to monetize existing content assets
Improved editing capabilities through an easy-to-use visual interface
Increased creative team bandwidth, amounting to a higher volume of video output
Increased content production speed, which is vital to capitalizing on emerging trends and supporting critical marketing objectives
Improved remote editing experience and efficiency without waiting hours for downloading and uploading assets
Provides a centralized & secure storage place for brand assets, ensuring brand-use compliance asset discoverability across departments, and streamlined project management
Save Time and Money by Retaining Your Key Creative Talent
As explained above, employee turnover is a costly process that can be avoided by simply helping your team save time to focus on their work. To save your creative team time, you must adopt a full-scale, end-to-end multimedia asset management (MAM) solution to make asset location and collaboration much more efficient, and the premier MAM tool for enterprises is IPV Curator.
To learn more about how Curator can add critical remote and collaborative capabilities to your workflows and centrally control and publish your video archive, choose the time that suits you best below to speak to one of our video experts.