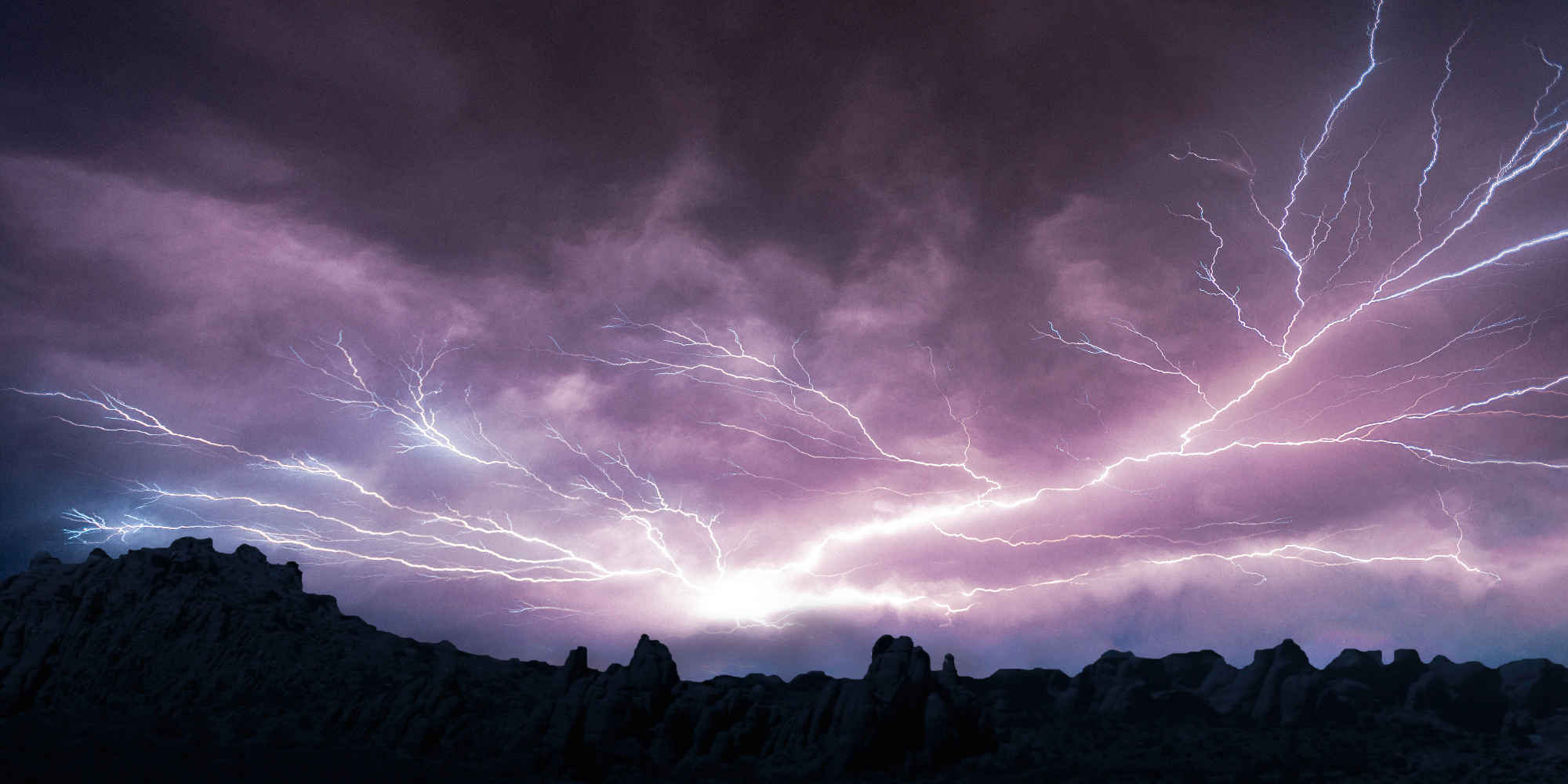 The content supply chain is chock full of inefficiencies and bloated with unnecessary applications and processes just to get the job done. The problems plaguing the current content supply chain are that creative platforms don't play nice, marketing and creative teams are working in and out of the office, collaboration is scattered and difficult, and marketing budgets are quickly exhausted by a slow and gluttonous production cycle. Businesses aren't scaling video, not because it's impossible, but because they aren't investing in a complete end-to-end video production workflow.
For teams to create effective video strategies, they must find key efficiencies in their workflows and compress the video supply chain to scale content and get more out of their existing Adobe investments.
Enter Curator - the missing link in your video production supply chain. Curator directly integrates with Adobe and empowers creative teams to work on video content from anywhere at any time. Curator for Adobe unleashes the full potential of your creative team by unlocking crucial efficiencies in the video workflow and freeing up your team to do what they do best: create. But, don't just take our word for it - let us show you how Curator superpowers creative teams by joining us at Adobe Max on October 28th.
How Curator Maximizes Your Adobe Creative Investments
Accelerate Content Velocity & Expedite Time to Market
The video supply chain is replete with time-wasting hazards. Creative teams are currently overburdened by non-creative administrative tasks that eat away at their productivity and efficiency. Too much time is wasted finding assets, optimizing assets, downloading high-res files, packaging files for delivery, and then iterating assets into multiple formats. The weight of these administrative tasks creates an ever-present content squeeze that limits the time creative teams have to focus on creating content and getting campaigns to market. To eliminate the content squeeze, Curator integrates into Premiere Pro, Photoshop and After Effects to automate mundane administrative tasks like metadata tagging, asset conforming and rendering into multiple publication formats. This saves creative teams countless hours in repetitive tasks and frees them up to scale content without constraints.
Increase Productivity & Enable Remote Working
From project kickoff to final delivery, the content supply chain is full of inefficiencies, but Curator for Adobe helps mitigate time-wasting components of the content supply chain to expedite the entire production process.
For studio managers, auto-generating projects in Workfront helps save hours in project setup by providing the assets, templates, and tasks creatives need to begin working. The added project visibility running throughout the Adobe Suite helps studio managers stay on top of their timelines so that they can deliver their video campaigns on time.
One of the largest wastes of time in video production is working on large, high-res video files. To do so, editors must download the entire asset, which takes a lot of time and occupies a lot of computational power, essentially locking them into a download screen. When this waste of time is multiplied across a team of editors, you're suddenly witnessing hundreds of hours wasted each month just by downloads. Curator's streaming, frame-accurate 2% proxies make long download times a thing of the past so creatives can begin working instantly, produce edits quicker and expedite project timelines.
By consolidating creative collaboration workflows in Premiere Pro, After Effects, Workfront and Photoshop, creatives can easily - and quickly - collaborate on their projects and understand which version is correct and up to date. By granting secure access to streaming proxies, creatives can easily collaborate on projects from anywhere in the world. This helps to future-proof marketing operations to protect enterprises from any unexpected shifts that would necessitate leveraging remote collaboration.
Maximize Technology Investments
The Adobe creative suite is a fantastic set of tools, but content teams are currently stuck importing and exporting assets between properties, wasting time on high-res downloads and then collaborating offsite. In fact, the entire video production process is gluttonous and full of wasted time which could be spent creating. Curator maximizes the Adobe Suite by centralizing everything in the content supply chain into one easily accessible place. For improved project management, Curator integrates into Workfront to provide easier status visibility and templatized project kick-offs. To maximize creative efficiencies, Curator natively integrates into the Creative Cloud to give creatives one single pane of glass through which to gather assets, create, collaborate and easily automate exports to pre-defined templates. By connecting and centralizing the entire video production process - from discovery to export and conforming - creative teams across the globe are discovering improved project efficiencies and driving more marketing ROI by activating the Adobe suite to its full potential.
Securely Manage Brand Assets
Creative asset security is pivotal to protecting your brand and its reputation. When working with large creative teams and external freelancers, studio managers can have a difficult time coordinating multiple projects and ensuring that the correct branded assets are utilized by the right creatives. With Curator for Adobe, secure asset management gives studio managers control over asset permission sets, and provides creatives express access to the exact content they need so they can instantly start working on their project all within the Curator for Premiere Pro. With Curator, a user securely logs into Curator through the Adobe panel and has instant, secure access to only the files that the studio manager deems necessary for the given project. This ultimately gives studio managers full control over which assets can be used by specific teams, and helps secure the use of branded assets.
Scale Production with Automation
Why waste time doing something by hand when you can automate it and move on to more important things? Curator for Adobe continues to cut out excessive fat in the content supply chain by automating crucial administrative processes throughout the entire production timeline. For project kickoffs, automated asset discoverability helps studio and marketing managers save time in creative campaign working parameters, and helps creatives easily find the assets they need with accurate, automatically generated metadata.
In Premiere Pro and After Effects, Curator automates asset localization and personalization to predetermined formats so that editors don't have to waste time renaming assets and conforming their edits into different files.
Curator further automates the production process by automatically packaging and delivering files to Experience Manager, as well as storing the new optimized assets in the cloud or onsite.
Cost-Saving: from Content Reuse to Talent Retention
Curator for Adobe helps enterprises save on hardline content costs and spend less on data storage and unnecessary technologies that are bloating the creative process. Curator does this in a few fundamental ways, first, by helping creative teams earn content equity. Content equity is achieved when a single piece of content is used in multiple formats across mediums. Creating content equity is a simple and powerful goal, but it can go a long way in generating campaign revenue and saving time and money on creating future assets.
Next, Curator helps consolidate asset storage and collaboration for Premiere Pro, Photoshop, After Effects, Workfront and Experience Manager by integrating directly into the application. This helps production teams eliminate unnecessary tools in their tech stack to save on costs and reduce the time it takes to get a project from discovery to go-live.
All of these added efficiencies help reduce the administrative burden facing creative teams, and gives them the tools they need to more effectively and efficiently create content. This builds happier teams and can help enterprises save on the costs of creative turnover.
Monetize assets faster
Providing fresh, relevant content is crucial to marketing success, and every single efficiency gained through Curator's integration into the Adobe Suite helps content teams get their video campaign up quicker, which helps enterprises monetize their assets faster. From the project management efficiencies gained through automated project kickoffs and seamless collaboration and project visibility to the creative efficiencies gained by automating mundane administrative tasks and eliminating the need to download and use full-size high-res assets, Curator for Adobe helps creative teams focus on creating so that they can build the best campaigns possible and get them to market more efficiently. When each of these efficiencies is multiplied over a large team and spread across multiple quarters of work, Curator for Adobe can truly save enterprises thousands of hours every year, which can then be spent producing more effective marketing content.
Maintain Brand Consistency & Brand Governance
For large enterprises that create a lot of creative assets, maintaining brand consistency and controlling the brand across teams is a difficult task that requires a lot of coordination between teams. To minimize the work associated with brand consistency, Curator integrates into the Adobe Suite to centralize all of the latest branded assets making maintaining brand consistency across teams simple and easy to understand. In Workfront, Curator will automatically create project templates with pre-defined project parameters and provides project managers the ability to establish a working creative environment in seconds. In the Creative Cloud, Curator integrates into Photoshop, Premier Pro, and After Effects to make finding the latest branded assets a breeze for creative teams. Curator for Adobe gives studio managers full brand control by offering integrated asset permissions and helps creatives understand which asset is the most up-to-date with integrated version control and history. All of this helps ensure that your branded assets are always up-to-date and used correctly everywhere your brand goes.
Join Curator and Red Bull at Adobe Max to Learn how Curator Drives more Value out of the Adobe Suite
Want to learn more about how Curator supercharges the Adobe creative suite? Join us at Adobe Max to hear how Red Bull is leveraging video content to create some of the best extreme sports footage on the market and building a robust library of creative assets.
You'll also learn how brands, creative agency, and production studio teams can optimize the end-to-end video content supply chain to meet the demands of delivering