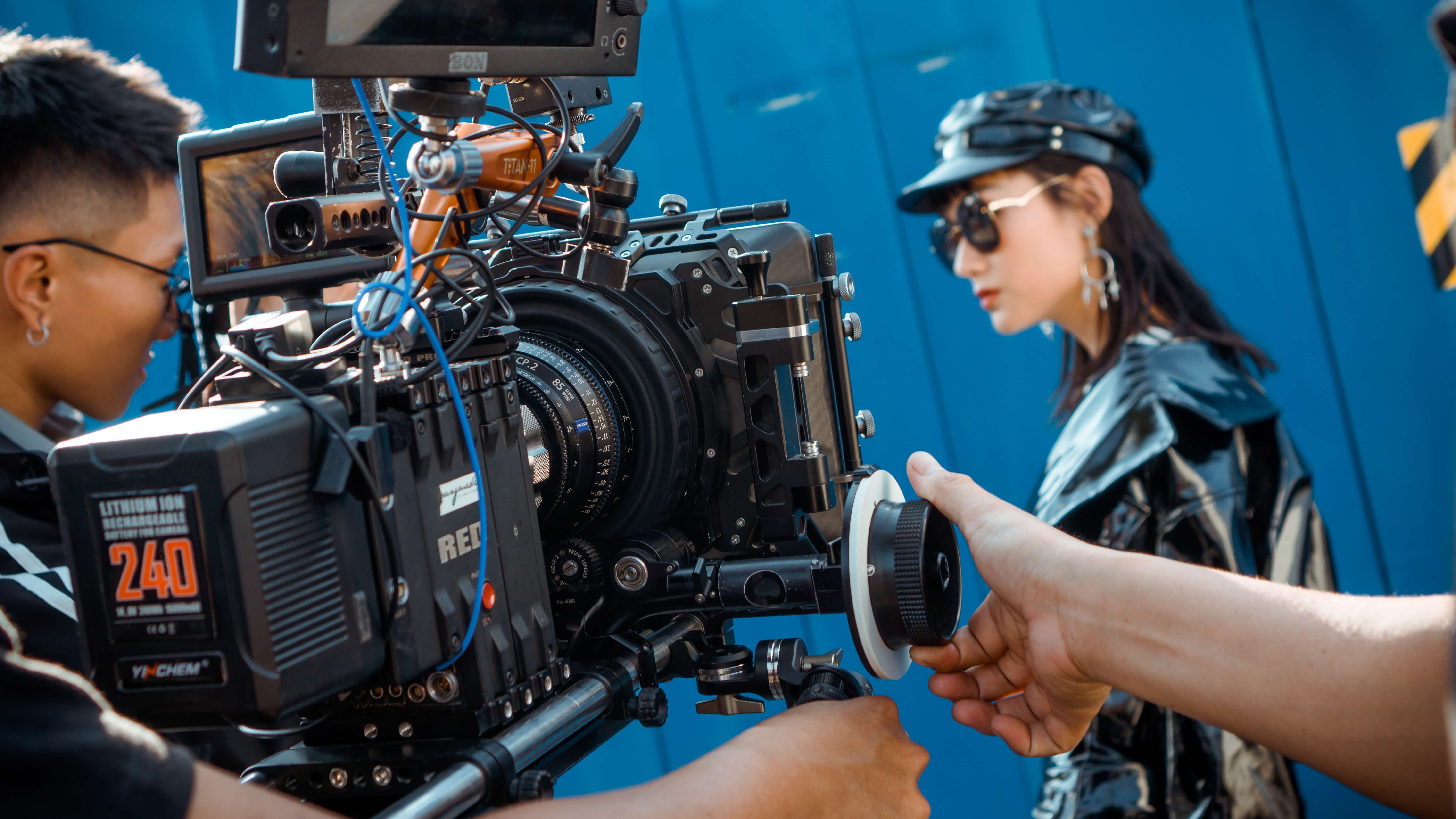 We discuss the virtual future of broadcast, Zoom recordings as content and more with Brian Leonard, head of engineering, production & workflows at IMG.

The transition to remote work spurred a host of challenges for media organizations around the world. In his role as head of engineering, production & workflows at IMG, Brain knows this firsthand. We sat down with him to discuss how broadcasters are approaching content creation and what the future holds.
What was your team doing prior to lockdown and what changes had to be made for everyone to work from home?
Brian:
We weren't as ready as I necessarily wanted to be or needed to be, but I don't think we were any different than most of the industry. Lockdown became a serious threat about five days before it was decided. I had no faith at the time that any of our 50 kits would work outside of our building. We immediately started talking to the talent and the freelancers to get a feel for what capabilities they had to work from home.
If you consider yourself an editor, then you should have some sort of editing facility at home. So, the short-term plan was delivery of broadcast media via a Signiant secure portal. That was what we did for some productions, as our "get out of jail" plan. We could still edit so we could still get work done. Then, after the first major panic, the next question was, "can we extend our Avid CPU to people's houses." This was going to be the first time using our Amulet system, so there was a genuine element of not knowing if it would work.
But we did make it work. We sent everyone Amulet clients with VGA screens, keyboards and a mouse, to give everyone the experience of being in the IMG studios, plus remote desktop software applications.
The weird thing is, even though the situation is starting to calm down, I still think we're going to stay remote to some degree because we've proven the principle. It's so amazing how during this period, when the editors only have a VGA screen, they're still able to do their job.
Do you have any highlights or success stories?
Brian:
What was interesting was that the industry and the world seemed to accept a Zoom conversation being recorded as content. I think that will continue because people have gotten used to it so it's not that big a deal. Everything's happening with Zoom, and the spin people put on it is that it allows them to talk to people who wouldn't have been able to come into the studio
The weird thing is competing with other organizations. So if I'm the BBC and I've said, "We're going to do Zoom." And everything's happening over Zoom, they'll put a spin on it and say that they're now able to talk to people who wouldn't have been able to come into the studio. That's all well and good and you're bringing in a more diverse clientele, but you eventually get to a stage where Sky invests in a studio and looks more polished and you've got to compete with that. What I've also realized is that when you're doing things like highlight shows of football matches, as an example, if you lose your internet at home, what do you do? Am I supposed to sit there because I've got no solution now? Where the remote will probably kick in is, we are now more confident to take on the remote for an OB.
How do you feel about putting content in the cloud?
Brian:
Again, there's an element of horses for courses. I think we'll end up doing a hybrid model. If I was starting afresh as a brand new company, I don't think I'd go anywhere near Tin, you'd do everything in the cloud and you'd price for that and you'd be aware of what your costs are. What's weird is, our entire library is on LTO tapes, probably about 10 petabytes. There's the argument that, because of the money we've already invested in the system, it probably isn't worthwhile moving away anytime soon. The thing with the cloud that will beat someone like me up, is that its security will be far better than what I can manage, no matter how much money I throw at it.
In terms of getting content, does your company go out and shoot or do companies send you that video?
Brian:
Getting content hasn't really changed. The majority of our content comes from live match feeds, so we still get them. The ENG content probably has changed because now we're not sending a camera man out to Rome, for example. We're phoning up someone in Rome to go and get that shot because of the logistics of getting a camera crew on site.
Where do you see the industry going? Will it be mainly virtual, even post COVID?
Brian:
It's definitely going virtual, it's just a matter of how quickly it goes virtual. You'll probably still want the grunting done nearer to your location, but where the cloud is good for me is, let's say, we win the Olympics contract. I can spin up for a month to four times my capacity and then spin it back down literally as the event ends.
What's next?
Questions on what Curator can do for you? Book time directly with Gabrielle below to see how Curator can help you take control of your video assets and produce quality video content faster than ever! 👇👇👇