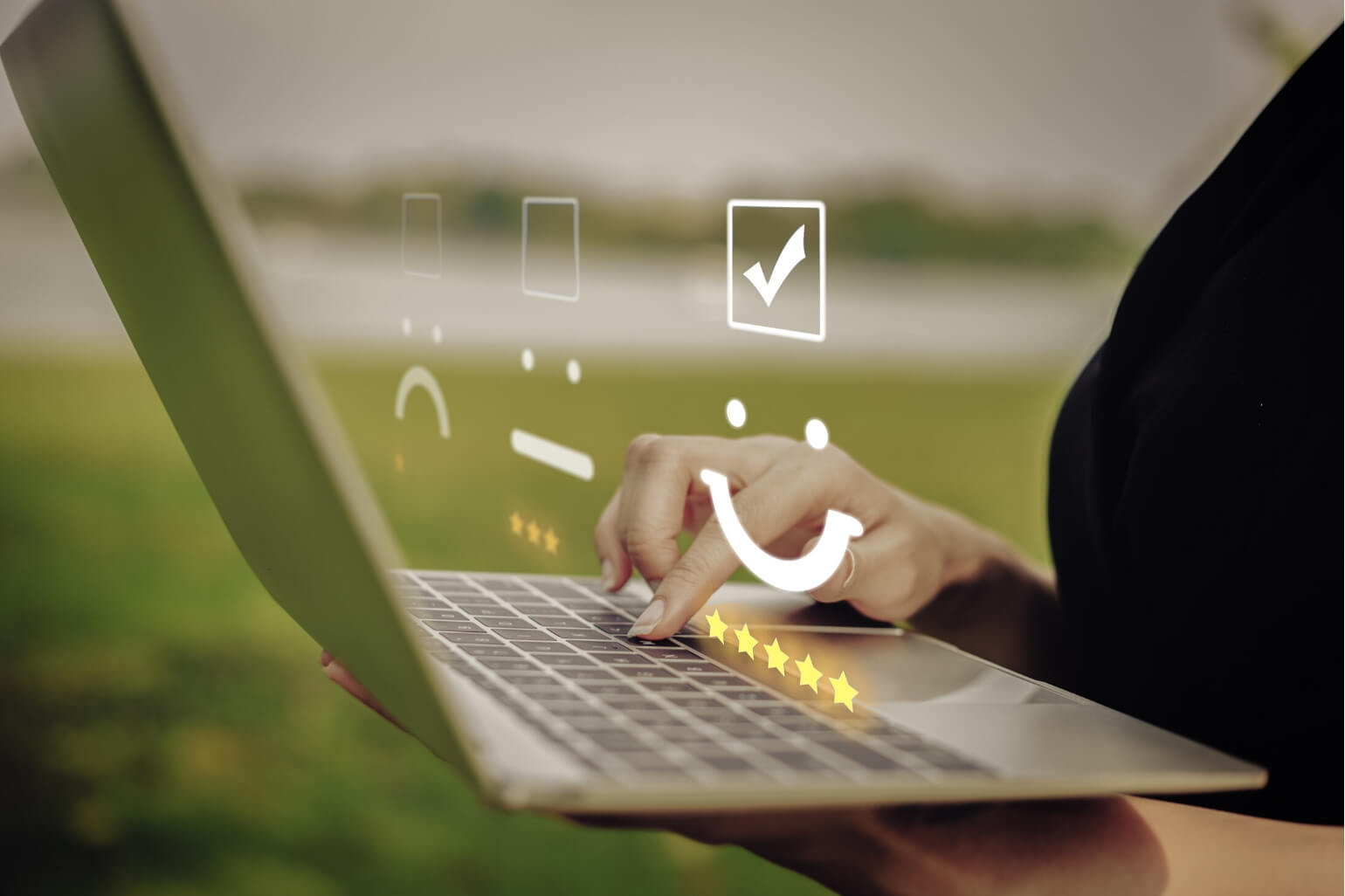 For busy production houses and media managers, Video Asset Management systems (VAM) are an indispensable tool. They prove invaluable in keeping up with the constant demand for video content, improving workflows, increasing operational efficiency and facilitating easier collaborations with outsourced third parties.
However, for those new to managing large volumes of video assets, it helps to know exactly what to look for in a VAM platform — to know what features you should expect and how they can help your company to achieve its operational goals. The current generation of VAM systems have an impressive range of capabilities for video projects. Still, you need to know which are surplus to requirements and which will give you the leading edge you need.
Let's take a look at the essential features that will revolutionize your workflow in this VAM software checklist.
1. Dynamic archives and backup
As your workload grows you need faster and hassle-free access to your archived video assets. Stock footage and other assets branding, logos, intros and transitions will likely be called on regularly for new video production.
Storage is also important when mastering your archives and backups. Hybrid cloud storage is a vital requirement in order to meet the demands of high-quality video storage — especially in an age where HD is expected and 4K UHD is increasingly common on OTT platforms.
Finally, you'll need to consider ease of access both on-site and remotely. We'll get into more detail on that later in this list.
Essential questions to ask
Can archived assets be viewed quickly and easily via proxies?
Can I make ingested content available to end users quickly?
Is there a facility to archive on ingest workflow for camera cards and transcoded media?
Can I track unused assets?
Can I report assets past retention period?
Does the platform support automated cleanout of unused assets after admin approval?
Can the platform demonstrate incremental backups of database (preferably with RDS or Aurora)?
How easy is it to track assets from online to nearline to archive storage?
Are assets that are no longer available in archive cleaned out from the VAM database?
Is archive confirmation available in UI and via admin report with file names?
Are archived assets searchable against any metadata fields including null fields?
Is restoration easy? Can you restore single assets or groups of assets based on common metadata? And can admin users restore tasks via the VAM interface?
2. Direct integration with editing software
In pursuit of an efficient workflow, you need to be able to get access to your archives and your production environment in the same place without having to switch between interfaces. This is why integrations with a range of editing suites like Adobe Pro Premiere, Avid Media Composer or Final Cut are essential. An efficient workflow can only be achieved when your VAM platform is working with your editing software, rather than against it.
Essential questions to ask
Does the platform offer integrations with your preferred editing suite?
Does it also integrate with the software favored by any outsourced third parties or freelancers you use?
3. Advanced metadata automation
Metadata is the key to efficient archive management and a well-optimized workflow. Only when metadata is consistent and comprehensive can archives be truly searchable. Input fields can create headaches for production houses when metadata tags are applied inconsistently. Because VAMs add metadata at the point of ingestion, it makes for more efficient searching and prevents archived files from being lost in plain sight. But for the latest generation of VAMs, there's more to metadata than input fields. Many VAMs now use state-of-the-art AI and object recognition to make video repositories and archives searchable by object or even spoken words and phrases.
Applying metadata manually can be a slow and painstaking process and the more that can be automated, the better. Nonetheless, you want to be able to add custom metadata at your own discretion without needing to jump through a lot of administrative hoops to do so.
Whatever your production and post-production needs, robust metadata and search capabilities should be high on your list of priorities.
Essential questions to ask
Does the VAM have browse capabilities?
Does it offer admin-level management of approved keywords, lists and tags?
Are users able to disregard irrelevant third-party metadata on ingest per company policy?
Is it easy to add custom metadata fields that can be fully checked and validated?
Can it speed things up by matching existing curated keywords for autofill where relevant?
Does it have Boolean search capabilities?
Does it offer dynamic saved searches?
Does it have the ability to search by all available file information and metadata?
How does it guarantee that searches are returned with quality results in an organized manner for the user?
Does it offer global search methods?
Does it offer advanced search functionality? (e.g. can users specify metadata searches based on various criteria)?
Can users constrain search results after initial results are returned for clarity and brevity?
4. Real cloud collaboration capabilities
In order to keep up with the constant demand for high-quality video content, production houses may need to consider taking on an extra pair of hands. But recruiting a new team member may be time and cost-prohibitive. Freelancers and outsourced post-production staff are a neat way to get extra manpower without crippling overheads. However, collaborating on video remotely has historically been tricky when dealing with cumbersome video files.
But there is a solution! VAMs make collaboration easy. And when we say collaboration, we're not just talking about file sharing. We're talking about the ability to collaborate remotely on video files in real-time, editing and exchanging notes before submitting for final approval or even uploading directly to OTT platforms.
This would have been unthinkable until fairly recently when VAMs became capable of leveraging proxies of master files. These are small, lower-resolution versions of video files which can be edited remotely and uploaded via a process of conforming, restoring them to their previous resolution. With the right VAM, it's easy to get freelancers on board as well as allowing team members to work remotely without the need to send files back and forth.
Essential questions to ask
Can end users mark/send cuts to other end users for review?
Can review comments be made directly through the VAM?
Can users create or communicate selects, comments or log notes tied to source clips?
Does the platform have the ability to create shareable per-project collections? Can these be approved by a producer and imported by an editor remotely?
Is it easy to send links for review?
Does it allow for export of specific files to delivery to a S3 bucket?
Is there a user-facing visual, like an icon, which denotes that a project is in use?
Do editors get email confirmation upon approval?
Does a project become locked once it is opened to prevent conflicts?
5. Advanced security measures
Whatever the nature of your video assets, you need to know that they are secure and insulated from the risk of leaks. However, if you're working with remote editors and freelancers, this can create security vulnerabilities, even if the people you are dealing with are trustworthy and well-vetted.
You need a VAM with robust security, and that goes way beyond encryption. Still, today's VAMs are no slouches in that department either with some boasting NASA-level encryption. Centralized control over access privileges is essential, as is full control over rights management and system administration. This means the ability to use watermarks, track user access and configure user permissions with a high degree of granularity.
The right security provision allows media managers to improve operational efficiency while also affording them the peace of mind that comes with knowing that their assets are insulated from risk.
Essential questions to ask
Does the VAM offer user-specific log-ins?
Do system administrators have the ability to log user activity?
Are user permissions configured and assigned centrally?
Are all admin functions centralized in a single portal?
Can rights management rules be enforced across different users and groups?
Can permissions be awarded per function, per user and per group?
Can system admins mark a single asset for company-wide use or embargo without disrupting asset organization or duplicating data?
Can admins create and implement highly granular permissions?
Can they prohibit or disable functions to individual users or groups?
Do they have the ability to restrict certain tasks or actions taken by certain users, or make them global to all users?
Do users receive email notification of configured system events? These might include a restart of services, archives, restores, etc.
Take control of your video assets
With the right VAM platform, you can take control of your video assets, master your archives, improve your workflow and avail yourself of top-tier outsourced talent without the need to max out on overheads. This checklist gives you everything you need to look for in a platform and all the questions you should ask prospective partners.