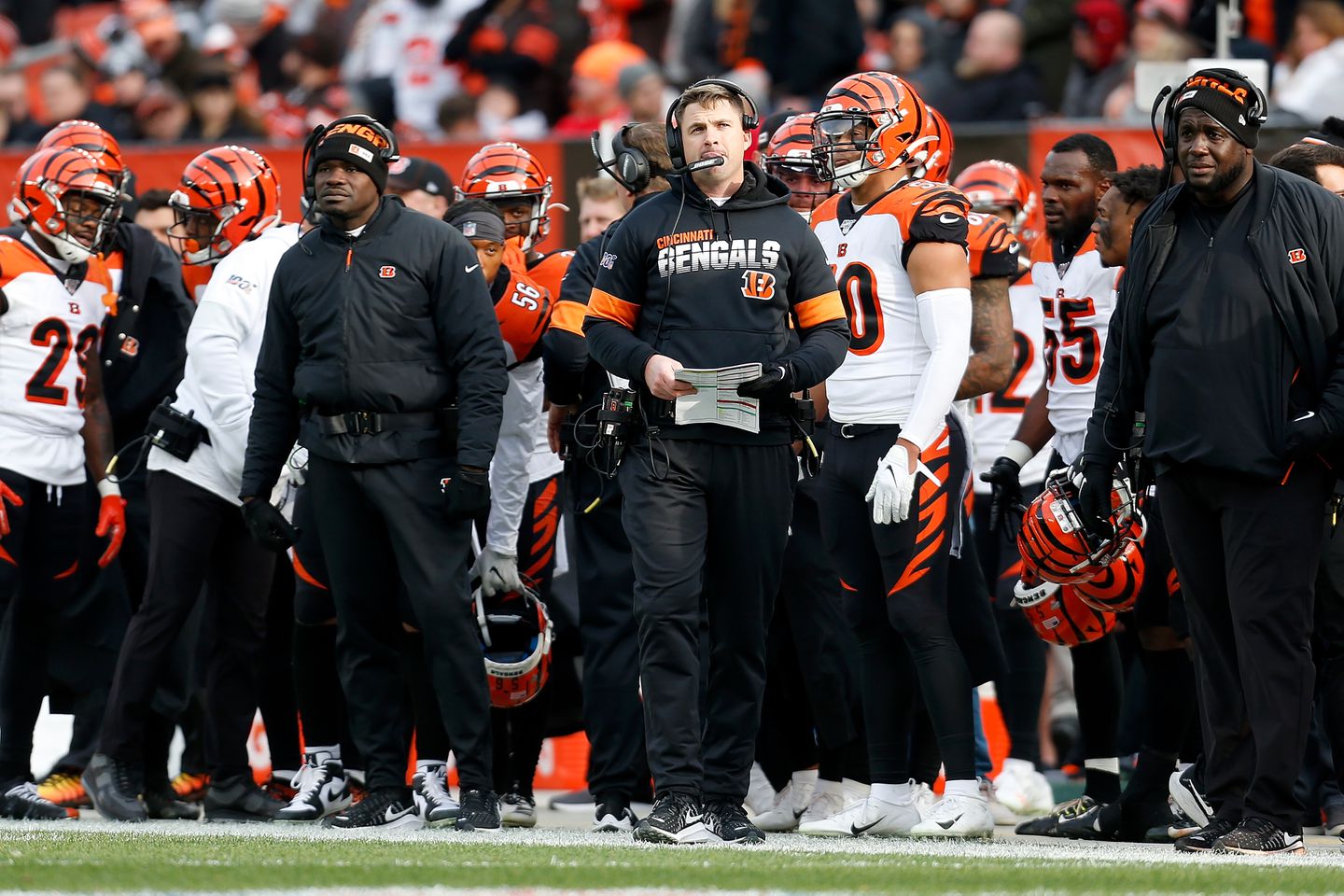 IPV sat down with Seth Tanner, Director of Content for the Cincinnati Bengals football team, for a discussion on how the organization kept moving forward with content creation during lockdown. Take a look below to learn more about the workflow challenges sports organizations face during lockdown and how the Bengals were able to overcome them.
Since the NFL hasn't been playing any games right now, what kinds of content have you been producing while in lockdown, and now, going into Phase One?

Seth:
Interestingly, my first day with the Bengals was March 16th! Everything shut down on March 14th. So I've worked from home starting on day one with the Bengals. And we started creating new content, right off the bat.
With all leagues, football is a year-round sport; we began to focus heavily on digital and social content. While a lot of teams leaned into live production, and we did, too, we also listened to our audience and made sure we produced content that they actually wanted to see.
Since we had limited resources, no access to the office and server, and had to be very strategic with how we approached everything, we began to look at cloud solutions. We do have a VPN into our server, but it wasn't very efficient, and sometimes we were pulling individual files off it. That made things really tough.
This limited access meant that we had to be very calculated with the content we were making. We needed to use the content that was available to us. We started relying a lot more on the fun stuff during the pandemic. Many teams were leaning into the idea of coming together as a community and we noticed that type of content wasn't performing as well as those teams expected it to. We didn't want to waste our resources doing that kind of thing too so we decided to just keep it fun and lighthearted, with fun, hype videos. We took a lighthearted approach while leaning into our digital and social platforms to create a fun distraction for people.
How many team members were you working with during all this? How did they adapt?
Seth:
I have five staff members and we're looking to expand in the future. Much of our day-to-day collaboration was done via video chat. We're all used to offices, so it took a bit of time to get used to purposefully communicating in these new channels.
Part of our transition will be getting the server working for us to have the best SAN in the future. Right now, whoever knows where a file lives is the one to retrieve it! I don't have access to a VPN so I became very reliant on my staff to access and view that footage via the VPN.
Do you reuse your content? Or are you looking to do remote shoots?
Seth:
Remote shoots? No. Even when talking to players you want to minimize their exposure. Optics are so important in this business. We want to make sure we are being socially responsible to the community and exposing players in any way is just a deal-breaker for us.
Many teams are doing Zoom calls instead of press conferences. We wanted to make sure that we were documenting our first year with the new draft picks in the proper way. To improve that, we're using robotic, PTZ cameras.
Does your staff work with you from an editorial perspective? What capacity do they work in?
Seth:
My social media coordinator is the one that's normally the one that's going out and finding that stuff. He's the one that best utilizes those channels. But I also have a team reporter and she has a pretty good rapport with the players. So if I want to get interviews or anything on Skype or anything like that, then she's the one that usually hunts that stuff down. It's typically those two that are looking to do that. I mean the other folks have different skill sets. Those two seem to know the social back channels the best.
What's your approach to deciding what content to make, and when to put it out?
Seth:
We're in an interesting position because the league canceled voluntary workouts for players. We're normally pretty busy with those, but they've moved that to just a virtual Zoom chat, for all the coaches and players. So we don't have practice footage. There's a lot of stuff that people would have loved to have seen.
That said, I have a conservative approach when there's no content to be created. I don't want to manufacture it from nothing. I want to make content based on stories that are actually available to us and based on the content that our fans are going to consume. A lot of teams are pretty idle right now. They're working from home and so there's not as much good content. In fact, to be blunt, a lot of useless content is getting pushed out, and the fans aren't reacting to it. They're just ignoring it and moving on.
We're trying to be tactical with the content that we're putting out. If there's a story there, we'll do something with it. So you just take the opportunities that you're given. We won't try to manufacture content out of nothing, but will take the opportunities as they come to us.
How is your workflow going to change as people head back into the office?
Seth:
The production time is going to speed up. I have direct access to the server now, so that's nice, but I think we're still doing most of our meetings over Zoom or Teams. It's different not being able to go into somebody's office and having face to face conversations with them. We're in the office but still working remotely much of the time. I don't want to end up back to a dribble when it comes to producing content - so, that's why we're planning for the future.
What kind of content are you most looking forward to producing once this is all over?
Seth:
I just want to get player content; we want to manufacture real content. I want our fans to have player interaction. People care about hearing from the players themselves. I'm really excited to start getting to showcase the team in person and let their voices be heard out on our channels rather than us just making something flashy that people like. I mean, you've got to do that stuff too, but quite honestly, we want to get back to paying attention to football.
Were there any surprise successes or failures? What have you learned?
Seth:
It seems like there's still a limit to the size of live audiences that streaming can get you. We produced a live streaming show, and then we did a very much less produced version of a live show just based off of resources and timing going into that moment, and they performed basically about the same! I think a lot of people are still learning about the tools that are available for live streaming. There are some fantastic tools out there which are relatively inexpensive, including vMix.
What we do is definitely a whole genre of digital, social, content creation that is highly valued, but you've got to be strategic during these times. You don't want to inundate your fans with content they don't care about. So just be thoughtful and strategic going into that.
Questions? Let's chat!
We want to get to know you and your business needs. Book time directly with Gabrielle below to see how Curator can help you take control of your video assets and produce quality video content faster than ever! 👇👇👇