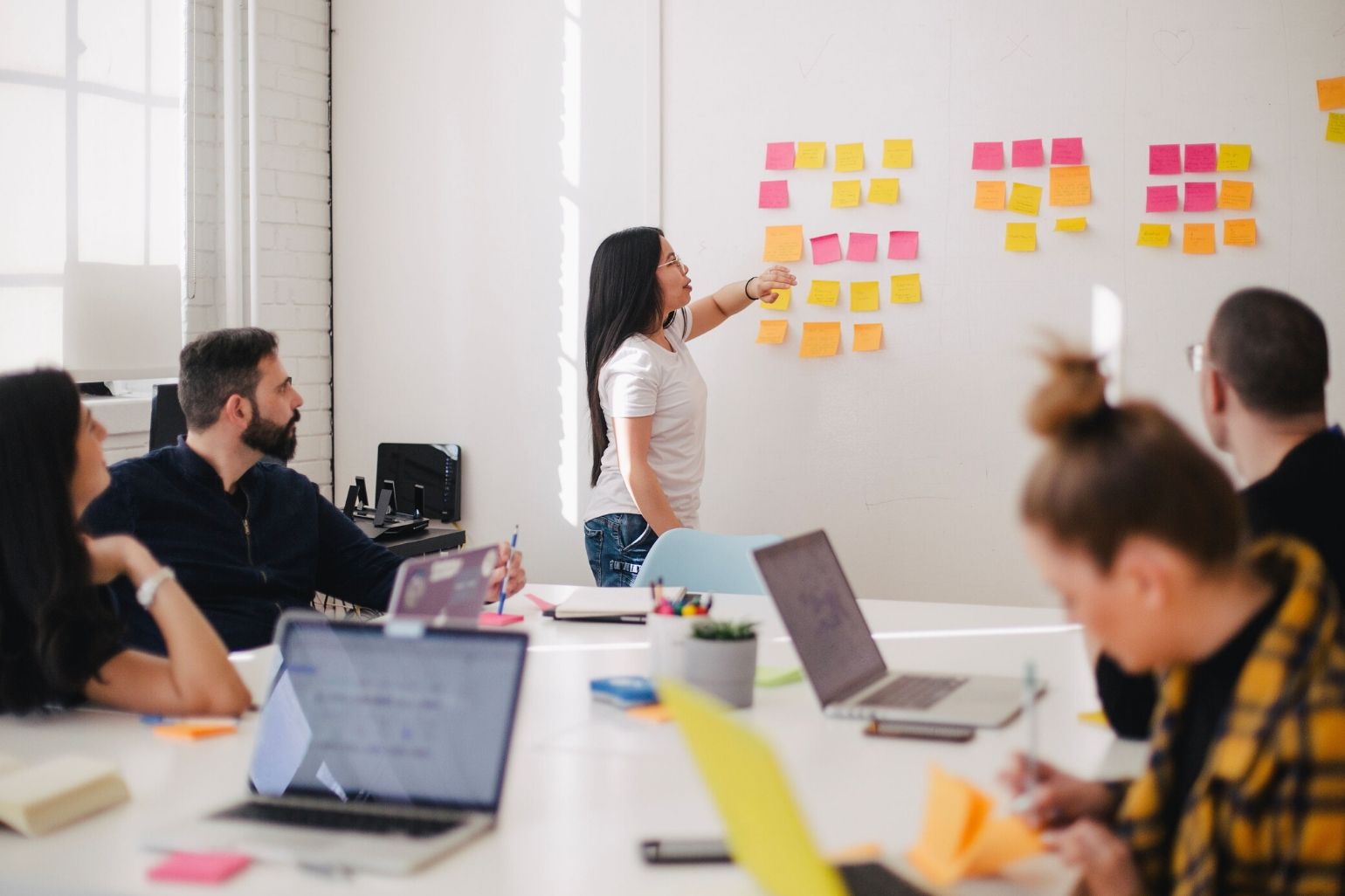 You probably don't need us to tell you just how potent a marketing tool video is. Video is a medium that's accessible, enjoyable and conveys a lot of information more efficiently (and way less dryly) than most long-form content. Just think back to the sheer exultation you felt in elementary school when your teacher told the class that you'd be watching a movie. Still, there's a difference between using video sporadically and using the medium to its full advantage.
Whether you're the owners of an SMB trying to engage your target audience with videos or a video production house helping clients make their mark on their industry with brand videos, you need to have a clear strategy in place. A strategy that not only keeps the brand relevant but keeps up with the unceasing demand for fresh content.
Here are some tips for scaling your video strategy…
Start out with value and purpose in mind
The world of video content abhors waste. Wasted time, wasted assets and wasted capital need to be avoided at all costs for video production to be scalable and profitable. As such, a scalable strategy needs to be approached from the perspective of bringing value to the consumer.
Yes, brand storytelling is important, but before you create a video you need to carefully consider what incentive the prospective customer has to click on it. It's not as though the digital landscape is a desert bereft of video content.
Think carefully about the type of content that you'll use to address the target audience. Explainer videos, for example, are a great way to engage audiences because they help address problems, concerns and pain points in the viewers' day-to-day lives and present potential solutions. Alternatively, you might simply want to give viewers something humorous to watch on their lunch break. The better the perceived value of the video content, the more value is perceived in the brand.
The better you know what type of videos your target audience values, the less chance there is of time, effort and capital being wasted in content that goes unwatched because it's not considered helpful, engaging or relevant.
As we'll discuss later, this is why keeping a close eye on your video metrics is so important.
Repurpose existing content
The market for video content is growing at an exponential rate. So much so that many video production houses struggle to keep up with the influx of demand. As more and more businesses perceive the value of video marketing, production houses can easily paint themselves into a corner by allocating insufficient time and resources to creating fresh video assets. One neat way around this is to repurpose existing content in your archives for different platforms.
For example, some brands find that when they share a video on YouTube it leads to levels of engagement that they're unsure how to capitalize upon. In these instances, patching together an extended version of the same video for their followers on Facebook (or even a humorous 'Behind The Scenes' video) makes for a great extra.
Likewise, reusing animated intros, outros and scene transitions can also help pad out videos while also reinforcing branding.
Utilise the right tools
Repurposing content efficiently means it's absolutely essential that production houses have quick, easy and secure access to their video assets, whether they're on the premises or not. Investing in a good Video Asset Management (VAM) platform allows for easier access to archived assets because metadata is added automatically at the point of ingest, giving teams complete mastery of your existing bank of footage and even extensive archives.
Some VAMs enable editors to simply search through archives and existing banks of footage in a similar way that the 'Ctrl+F' function works for text, but for images, speech or even people using facial recognition. These kinds of features offered by VAMs makes the video production workflow easier and more streamlined.
Adopt a strategic approach to animation
Whatever the brand and whatever the product or service, animation is an inevitability in video production. And as most production houses know, the time and effort that goes into creating as little as a minute of animation can seriously bottleneck productivity.
That's why it's so important to take a strategic approach to animation to maintain effective workflows and keep up with demand. Establish as early as possible when and how animation will be used. Aim for animated sequences that are creatively impressive yet low on complexity. This will help you to maintain a steady stream of animation while also keeping up with demand.
If your in-house team is inexperienced in animation, you may benefit from outsourcing animation to gifted freelancers. VAM platforms can help here, too. They can allow remote access to freelancers all over the world using low-resolution proxies. These are around 2% of the original source's file size, making them easy to share and edit remotely. Production companies can even collaborate with animation teams on the other side of the country, or even the planet, in real time.
When collaboration is complete, animated videos can be restored to a higher resolution through a process of conforming, with zero frame-loss. Animated assets can be integrated with live-action footage or uploaded directly to OTT platforms.
Consider the benefits of crowdsourced content
Speaking of remote collaboration, don't underestimate the potential value in working with brand advocates to improve workflows while actually adding value to your content. Embrace any excuse to get brand advocates (including loyal customers and social influencers) to upload their own video content to you to incorporate into your output.
Let's face it, consumers are always going to take anything your clients say about themselves and their brands with a grain of salt. But consumers will always trust other consumers, especially when they feel that the views they hear are genuine. The beauty of crowdsourcing video content is that it lends campaigns a sense of authenticity while also lightening the load borne by production houses.
Instead of creating new assets from scratch, all they need to do is stitch together and clean up assets sent in from crowd sources. Animated transitions and motion graphics can help lend the assets a more professional appearance and help them hang together in a cohesive way.
Again, a good VAM platform can make this process much faster, easier and more secure with state-of-the-art encryption and remote collaboration facilities.
Keep a close eye on the right metrics to keep your content relevant
Every minute spent creating content that isn't relevant or valuable to the brand's target audience is a minute wasted. And waste can create serious problems for both production houses and their clients.
It's essential that production companies and their clients keep a close eye on video campaign metrics, doubling down on elements which prove successful and avoiding repeat mistakes. This will ensure that video content remains relevant and of value to the target audience and strengthens trust in the brand.
Watch over play rates, click-through rates and engagement rates. Find out what compels viewers to watch some videos through to the end or abandon others halfway through. Use A/B testing to see which calls to action are most effective if you're using post-play screens or video CTAs.
Scalability is the key to success in video marketing
In an era where more and more of us experience the internet through mobile devices in short but regular bursts, video production is likely to be a staple of consumers' online diets. That can be both a blessing and a curse for ambitious production houses.
Take the above steps to keep your video marketing campaigns scalable, however, and you'll keep processes efficient while ensuring that content is relevant and high-quality. This can be accomplished even more easily through the use of VAM platforms that can streamline your production workflows.
Expand your video marketing strategy effectively and you and your clients can maintain a sterling reputation and distinguish yourselves in a field that grows more competitive by the day.