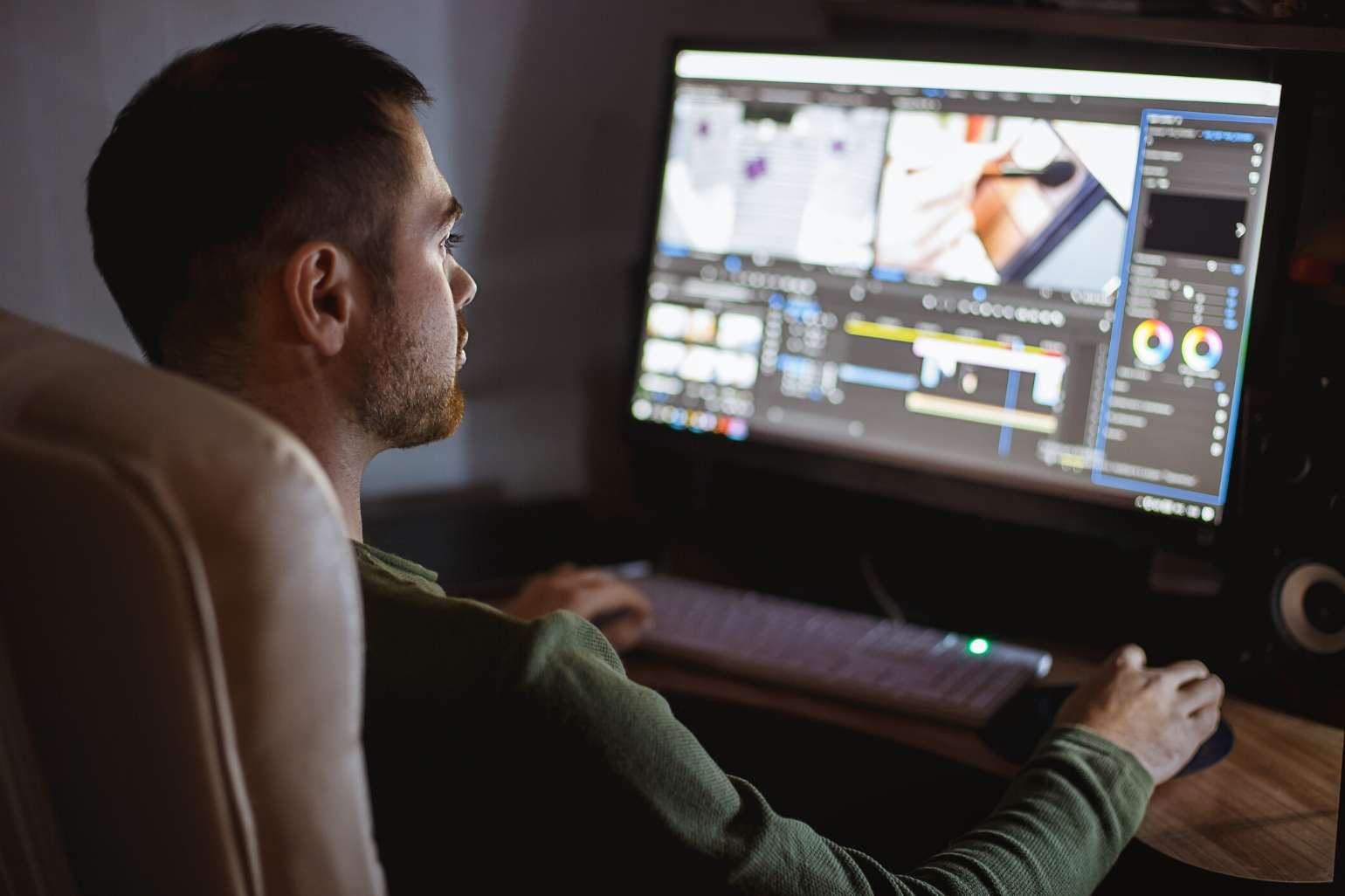 The results are in. Working from home not only works, but can be as good as being in the office.



Last week, we sat down with Simon Greening, Head of Operations & Technology at Sky Creative Agency, Sky's in-house advertising and creative agency, to discuss video production in the age of COVID, how the transition to remote collaboration affected his team, and what organizations can do to keep content flowing.

You can watch the full session here, or continue reading for the highlights from our chat with Simon below.
What are the "soft benefits" of having creative teams at home?
Simon: We quickly realized that our most recently implemented workflows in our offices' production environment are pretty much the same as what people are doing at home. What's common to the two situations is an asset management system and having a workflow that's designed for and defined by the task of editing.

The end users on the team get this. They understand what we're trying to do and why we're doing it.

There are wider advantages, too. We've now got people that have gone back to their homes to work; often their parents homes. They're all over the U.K. and it really doesn't matter exactly where, because they all have access to the same tools. Which means that, in the longer term, we can cast our net wider when we look for talent to work for Sky. We don't have to work within that 20 mile radius of our Osterley campus in West London.

In fact, we now have staff working for us who've joined the team during lockdown and have never been to our headquarters. We literally mail them out a laptop with instructions; with Zoom, Teams, Webex and other tools, we're able to communicate easily and quickly. If anything, we're getting more one-to-one time with the end users now than we've ever had before.
Are you conscious of your team's at-home internet bandwidth?
Simon: I could write an essay on that. It's amazing, really. We've had people living in inner-city London getting 1MBit/s download speeds, which is dreadful. And then some getting what's termed as super fast broadband with a comfortable 60 or 70 Mbit/s.

Unfortunately, we have to deal with the lowest common denominator. We've found that we struggle to provide a solution for people with less than 5MBit/s download speeds. We often find that this is a problem for people in shared accommodation. Some of our younger colleagues are in shared houses where you've got multiple rooms sitting on the same broadband connection. It's getting overworked by everyone in the household working from home. To help identify potential bandwidth issues ahead of time, we have to do measurements on people's services but, on the whole, that hasn't been too much of a challenge. We haven't had many people who've had to completely go offline to do their work because of poor broadband services.
What about security? Have you had to relax security for home working?
Simon: We were quite nervous about this but it turned out that our VPN solution at Sky was very good. We have around 15,000 employees that were suddenly sent home within Sky U.K. That was a big hit on the VPN. I know Sky put a lot of investment into improving our VPN solution and - thankfully - it has stood up to the load throughout the lockdown. Essentially, we haven't had any security issues because all of our work has been done within the Sky VPN.

I should add that there was a bit of development done by IPV to enable an offline workflow where we can export proxies out to users at home. If they weren't able to work on the VPN, they could work offline; there is a process where their projects are automatically confirmed at the end.
Does the idea of "office hours" still have any meaning with so many people working at home?
Simon: In short, yes. The one thing that we've had to learn, and this has been one of the surprises throughout this lockdown, is that there is not one solution for every user. Some users are better suited to a VDI (Virtual Desktop Infrastructure) desktop, some prefer a mobile workstation, and others have a remotely accessed workstation. The choices the users make in this regard fits in with their working patterns. Everyone is juggling many things in addition to work now, for example some people are sharing childcare duties while working on projects with short timelines. To manage this effectively, they need a workstation that is comfortable for them and fosters productivity.

We're also seeing people augment their daily schedules to get their work done. Before lockdown, people in Creative were typically working between the hours of 9:00 AM and 6:00 PM. Now, people are working around the clock. We see requests for tech support come in at two or three in the morning.

In short, it has changed the way my team works, but also, what's come with it, is a lot of benefits.

For example, for the first time, particularly our editing teams, are now on a standardized technology platform, which we weren't doing before. So it's become a lot easier to support them in many ways.

There's also the transparency of where people are with their projects. Production is now able to go in and access projects to see where people are and to see what content has been delivered. A lot of the "air gaps" that used to happen prior to the lockdown, where we were working in a very manual process using network shares on storage external drives, have gone away. Now people's projects and content are easily visible to everyone.

Which means that it's - in many ways - easier to collaborate within this platform than it was before.
Questions? Let's chat!
We want to get to know you and your business needs. Book time directly with Gabrielle below to see how Curator can help you take control of your video assets and produce quality video content faster than ever! 👇👇👇