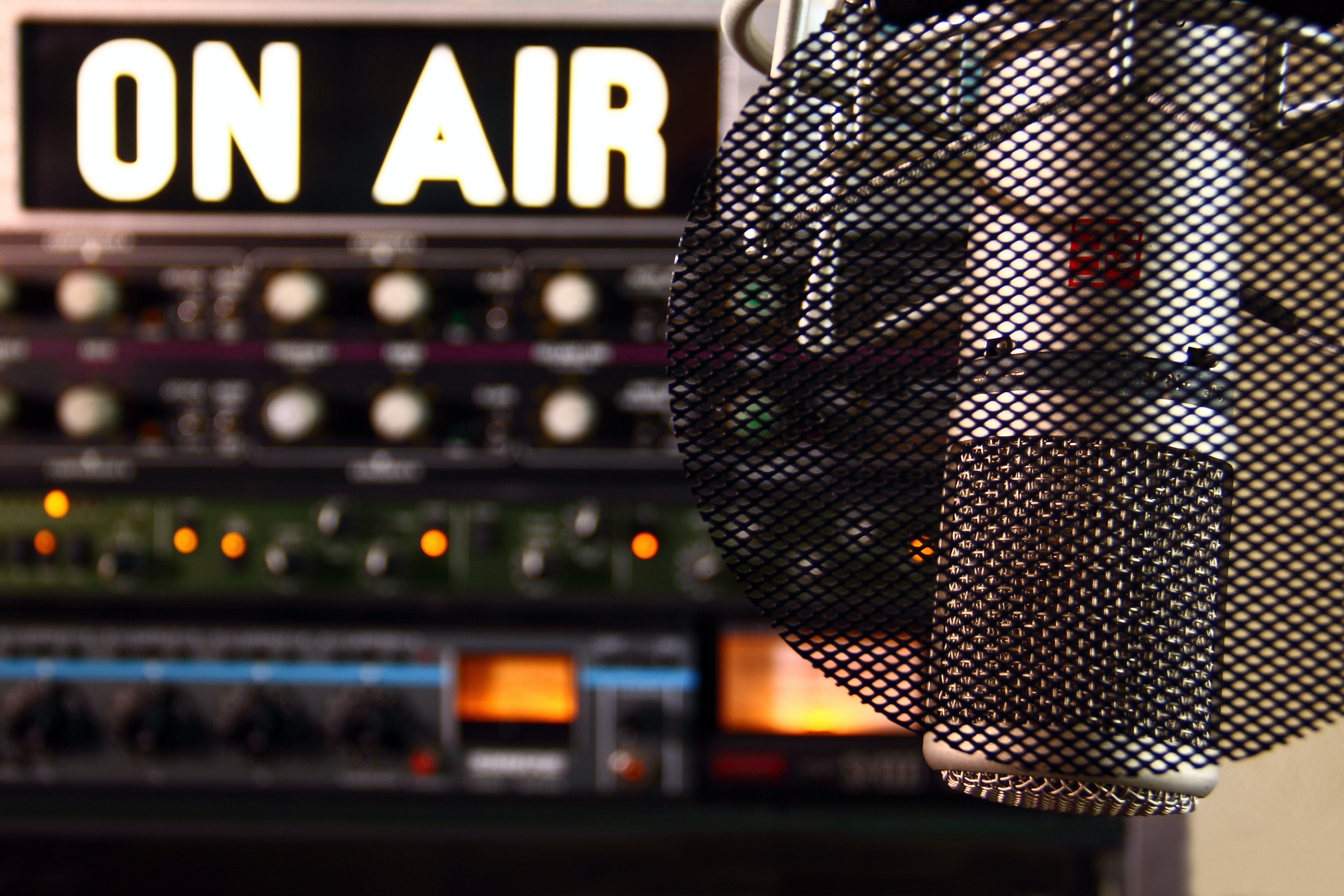 You don't have to look very far to realize that one of the biggest problems facing the broadcast industry is revenue. Advertising income is often predicated on high profile events, and if those events can't happen, that's likely to be a significant block on advertising.
But ultimately, while events will always be at the top of the pile for a targeted, engaged audience, as long as there's a way to retain qualified viewers, then there's at least the possibility of keeping revenues flowing.
Keeping content flowing, safely
This has certainly been one approach of broadcasters worldwide, who have almost overnight invented new show formats that can still be made safely, at a distance. These might involve putting together panels of talent via Zoom (or other remote links that are closer to broadcast quality). Or, if you're Drew Barrymore, you can digitally insert your guests as holograms by way of computer wizardry in addition to making sure everyone's socially distanced.
The other approach is to re-use old content, and there are several ways to do this. You can rerun old, classic footage. You can put together profiles of politicians, artists and performers. You can explore themes like changing attitudes and appetites in different categories of entertainment or documentary subjects, and you can make shows based on humorous sporting incidents. This method can also be applied to news broadcasts covering current events though obviously with less editorialization. Major hurricane approaching? Pull up archival broadcasts from the biggest storms of the last 50 years to communicate the potential impacts to your audience. Presidential debate? Easily refresh viewers' memories on what happened during the last debates and illustrate historical precedent by pulling in relevant material.
You may even be able to combine these to approaches and create shows that consist of panels of participants - remotely - commenting on current or archive footage, like with the long-lived UK Vox Pop series "Gogglebox" Or maybe even turn this format into a quiz show (show a clip featuring a famous incident, stop it the frame before the event and ask... what happened next?), or documentaries with (remote) talking heads. ``A Question of Sport", and comedy panel quiz, "Have I Got News For You", which is now recorded with remote guests, are examples of this.
Can you see a trend here? If there are no new events, you have to reuse historical footage. It's a very simple formula, and it can be simple to implement, but only if you have the right tools and the right methodology.
In fact there's one tool that can accomplish most if not all of this. It's a Media Asset Management system (MAM), keeping a secure eye on your content and bringing it to you quickly and efficiently. It's the single most productive tool you can choose.
Changing times, changing viewing habits
As our working environments have changed further and faster than we could have conceived even a year ago, so have the viewing habits of those who consume broadcast content. Broadcasting has always been mass market, and so any trends that diverge from the status quo will be significant. Take mobile content consumption, for example. You can't take your TV with you on a tube train, so what 50 years ago would have been a train full of commuters reading newspapers has today become a zone where smartphones are the norm.
But they're not so essential when you're at home all day. You'll have different priorities, different concerns, and entirely different viewing habits. For example, if you're at home with your family, it's unlikely that you'll have that "me" time to spend watching "your" stuff on your phone. Given the prevalence of phone viewing before the pandemic, that's a big change. Workers are slowly returning to their offices but it's not going to be the same for a long time, if ever.
There are plenty of other examples of behavioural changes. The only thing that's certain is that broadcasters have to be able to change their output to suit consumers' changing habits. When you're at home home you're more likely to watch broadcast output on an actual TV or at least a laptop. Demand for subscription services has actually gone up during the last six months.
Entire business models have collapsed because an expected mobile audience disappeared. Look at Quibi, a "bite-sized" content provider designed for the in-between moments of your day. Suddenly those "in between" moments, like commuting, are erased and people have plenty of time to watch long form content at home. Of course, the platform's lackluster performance comes down to a combination of factors, but it's hard to overlook the complete societal shift in our day-to-day structure that had a large impact on the new provider.
To keep up with demand and to optimize your output for the new habits, you need to be agile and flexible. Anticipate new trends and go where the audience goes. You need to be able to compete with Netflix by doing the things that they don't. Be timely, relevant and fast to air. Having a MAM curate your content is without exception the best way to do this.
Creative mutual innovation
There's never been a time when the sentiment that "we're all in this together" has been more apposite. While the one-to-many relationship that broadcasters have with their viewers might seem an insurmountable obstacle between the content creators and the content consumers, with email and social channels, it's never been easier for Broadcasters to receive, and act upon, feedback echoed from their audience. Couple this with a willingness (and a very strong motive) to innovate and you can quickly arrive at new kinds of broadcast content, and a brand new relationship with the recipients of your output.
And it's in this spirit of mutual adversity and maybe just a little bit of mutual hope, that great things can be achieved. Some traditional models might go underwater, while new ones will flourish. Viewers haven't lost their basic needs: to remain informed, to feel cared for; to feel that they matter, to be entertained and excited, and - most basic of all - to not feel alone. These are all vital roles for broadcasters, even if their business are resolutely profit based.
Maintaining empathy with the audience at a time like this takes intelligence, forethought and at least some courage. Staying solvent and even being profitable while maintaining a viable or even flourishing relationship with both advertisers and viewers isn't impossible. A willingness to adapt can reap huge rewards on all fronts. Installing a MAM like Curator can bring you into a place where you can achieve all of this, at the same time as letting your creatives work safely from home.
Social media is part of the broadcasting "fabric" now - and it needs to be fed with video content
A "channel" used to be a specific radio frequency where you could tune in to a TV station's output. Contrast that with today's media landscape where there are - literally - thousands of channels and not all of them are "linear" in the conventional sense.
Social media is massively influential in viewing habits and as a place to consume content. The trend for broadcasters to showcase their content on social media has been given a boost by the rapid pivot towards home working. It's probably fair to say that anyone who can work from home still is, if their employers allow it.
This does have consequences, and perhaps the biggest is the lack of social contact. There are no "water cooler" moments any more. Spontaneity and immediacy are two of the biggest casualties of the pandemic. So, inevitably, home workers are turning to social media even more for their social stimulation. This is both an opportunity and an imperative for broadcasters. There's a voracious appetite for short, engaging content on social media, which calls for production flexibility and timeliness.
What exactly is a MAM?
A helper. Even if you're not sure exactly what you're looking for, or how to look for it, contextual search filters will help find it and may even unearth content you didn't know was there but is the perfect fit.
An organizer. It will organize your content from ingest to when it lands on your timeline, while simultaneously tracking versions and histories, review and approvals, re-ingest for a final conform and edit and will manage and orchestrate your entire archive
An enforcer. It will make everyone in your organization follow rules to ensure your content is logged correctly so that it can be found easily
A security zone. Content is valuable. It might even be the most valuable part of your business. A good MAM will provide enterprise level security for your media
A familiar environment to work in. Good MAMs integrate almost invisibly into your editing system without disrupting your workflow, but bringing quantifiable and widespread benefits.

The shortest possible path to profitability and efficiency.

Without a MAM, editors can spend minutes or even hours getting a single clip onto their timeline. This can hold up everything else. A good MAM, like Curator, will reduce this time to seconds, every time. Research has shown that

editors can waste ten percent of their time

looking for assets.
Questions? Let's chat!
We want to get to know you and your business needs. Book time directly with Gabrielle below to see how Curator can help you take control of your video assets and produce quality video content faster than ever! 👇👇👇