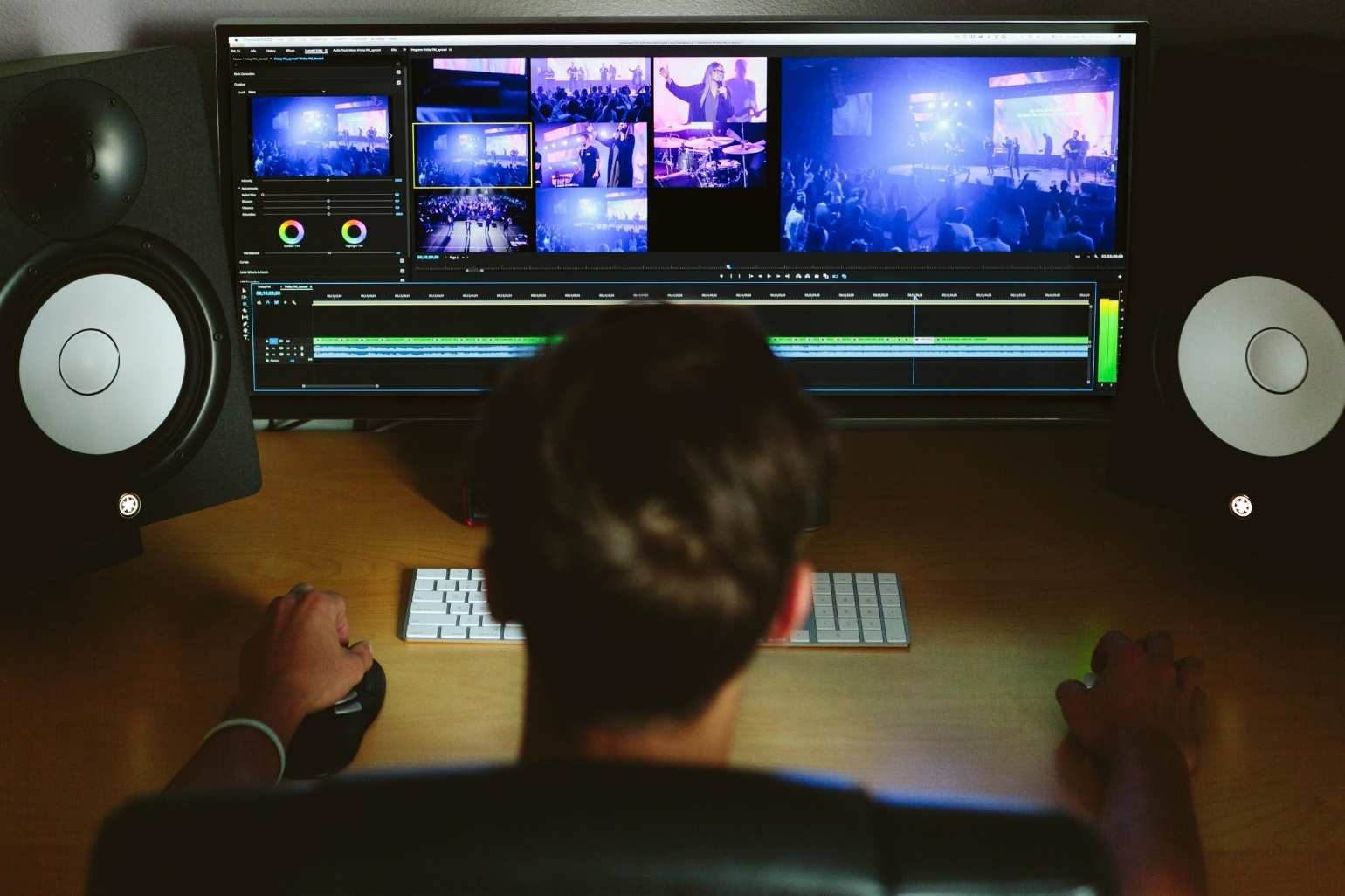 Digital and creative agencies are under immense pressure to keep up with content production even while working remotely. Distributed workflows disrupt collaboration, productivity and creativity. File sizes make remote video production especially challenging. But agencies must adapt to this way of working as the situation continues to evolve.
If you want to find out more about how creative agencies are handling remote workflows, check out our report based on interviews with top agencies — The Future of Video for Creative Agencies.
In this article, we'll look at some of the problems agencies face when it comes to remote video production and how Media Asset Management (MAM) technology can solve these issues.
The inability to access footage and collaborate
It's no question that accessing footage remotely is a concern for creative and digital agencies, especially with video files being so large. Centralizing files through the cloud means team members can access repositories from remote locations and make production workflows smoother.
However, it's important to remember that access is only one side of the problem. Collaborating on a video project is difficult when the editors aren't working in the same room. Agencies must ensure that the right version of a video file is being edited, and there's no easy way to walk down the hall and ask.
Editors will also find that collaborating on the same files is made difficult by an inability to share those files quickly. Video files are large, so finding a tech solution that will allow file sharing that's quick and efficient on employees' varying Wi-Fi speeds is essential. In fact, our report found that even before lockdown, 77% of creative teams saw file sharing between locations to be a big challenge.

How MAM can help
Agencies need to turn to technology to solve this collaboration issue, like others are doing. Kerry Hill, Director of Production at FCB stated that her teams have pushed themselves to "rely on technology [to help with their] production workflow". MAM solutions that allow for WFH to become the new standard can help ensure that there is a master copy without editor intervention, and that these files can be shared easily. Here are some of the features a MAM provides:
Proxies — Proxies are compressed versions of media files that can be easily sent to other collaborators where they can be edited and then conformed back to normal size. A MAM tool can facilitate the proxy creation and the conform process, making storing and editing in the cloud simple.
Multi-user access — Proxies also make it easy for multiple users to access the file and edit it. This means the master file is used and no confusion is created with multiple copies of the file, making collaboration smooth.
Permissions — When people within an agency have access to all media, it can become a security issue. With the right MAM, you can set permissions on who has access to what files, and even set permission levels e.g. view-only.
Traceable edits — Once people have permission to access files, you can then trace exactly who has edited what, meaning you can maintain full visibility over a file that may have had multiple editors.

Difficulty filming new footage
Before lockdown, one of the largest creative agencies, Mustache, claimed that "80% of the projects we were doing involved live-action shooting. A good majority of our projects had to be shifted to post-only." Being agile and ready to adapt to new circumstances is how agencies will survive — and relying on the right tech can help.
Given the current (and changing) restrictions on filming, editors need to be ready to rely on archived material that can be repurposed to create new content. Video production can't exactly stop while video consumption is on the rise as more people are at home. In fact, almost two-thirds of agencies predict increases in their video production output, showing how urgent it is for agencies to improve remote collaboration.
Finding archived material can be difficult without a robust search engine, and it's estimated that 10% of an editor's workday is wasted searching for the right material. Who can remember the file name of a video from three years ago?

How MAM can help
MAM software that uses the latest technologies, such as AI, can offer intelligent searches for faster and more accurate results. These technologies include:
Descriptive metadata — Rather than manually adding detailed metadata that can organize your media that can later be sorted through easily and quickly, the right MAM can create metadata tags automatically. Highly descriptive metadata eliminates the need to recall a meaningless file name. Instead, files can include metadata such as "pig pushing baby carriage" or "exploding volcano science project".
Object detection and voice recognition — Like the Control+F function that you can use within a document, a MAM with object detection capabilities will easily find the timestamp within a clip of whatever you're searching for. This also applies to voice recognition, for example, if you wanted to remove any profanity within a video clip, you could easily use these functions to quickly search for them, rather than combing through the whole video.
Incorporating machine learning technologies means the software can develop better search capabilities over time. Combine metadata with object detection and voice recognition and locating the exact clip becomes easy.
This not only makes it easier for editors to find what they need quickly from their remote work stations, but it also allows for smoother collaboration and video production. MAM delivers archive and video repository transparency, meaning there's no longer any reason editors have to waste time downloading the wrong files or have to comb through masses of footage to find what they need.
MAM allows agencies to repurpose footage, and with the addition of more animations being created remotely, there are more opportunities than ever before that require fewer or no live shoots. Investing in MAM for this also maximizes the ROI of any video footage an agency already has, meaning you're saving costs in the long term too.

Making irrelevant and tired content
While utilising archive footage is a great way to carry on creating the content people want to consume, if not done right, it can mean that the results can seem tired or overused. This may also occur if editors are running out of creative juices while stuck at home with little inspiration.
Editors also need to make sure that anything they produce during the height of the pandemic is still "relevant even when the situation changes", as Eli Ash from Mustache puts it. And this also means agencies need to ensure their employees feel the same levels of creativity that they'd feel in the office where they can bounce ideas off each other and put the same level of passion into their work.

How MAM can help
As stated, searching through your archive using intelligent search is a great way to look for specific footage that you may not have considered using in the past. A MAM can ensure this process is made easy even while remote, so every employee has access to the footage they need.
With creative energy draining and the inability to easily figure out how to execute a project together, MAM can help alleviate any administrative tasks that get in the way of editing and video production and ensure that users working on the same file can do so. This is a way for editors to bounce ideas off of each other in real-time and within the video file.
Being exposed to security risks
Andy Hayman at GMR Marketing claims that before working remotely, they needed to ensure clients that "their content always has and always will be safe". This is essential for an agency to maintain its reputation and keep the trust of its clients. After all, a big client's video that's not ready to be published yet can't afford to be leaked, and agencies have to implement the right tech to prevent this from happening.
How MAM can help
MAM provides many features that will help agencies protect their footage and various projects. Here are a few that would help ensure your agency's security.
Automation — Set standardized and automated protocols that can automatically encrypt files and ensure no videos that are sent are unencrypted.
Permissions — As previously mentioned, being able to set permissions on who has access to what, and what level of access they have, can ensure that only the people who need to have access to files do.
Tracking — Track exactly who has accessed what, when they accessed it and what changes they made to increase visibility over workflows and strengthen security.
Watermarks — MAM can create unique watermarks customized to each user so that any leaks that occur (e.g. via screen recording) can be tracked.

You need to pair technology with people
While the right technology will help digital and creative agencies execute the tasks they need remotely, technology on its own won't solve all of your problems. Digital transformation requires investment in people and processes, along with technology. You need to adopt the right culture and learn the necessary skill sets to take full advantage of any technology investments you make.
In addition to our report — The Future of Video for Creative Agencies — we suggest checking out our eBook — A Creative Agency's Guide to Video Content Management — to learn more about the technology best practices and improve your outcomes today.
Book some time with Gabrielle below to find out more about MAM and how it can help streamline your video production workflows. 👇