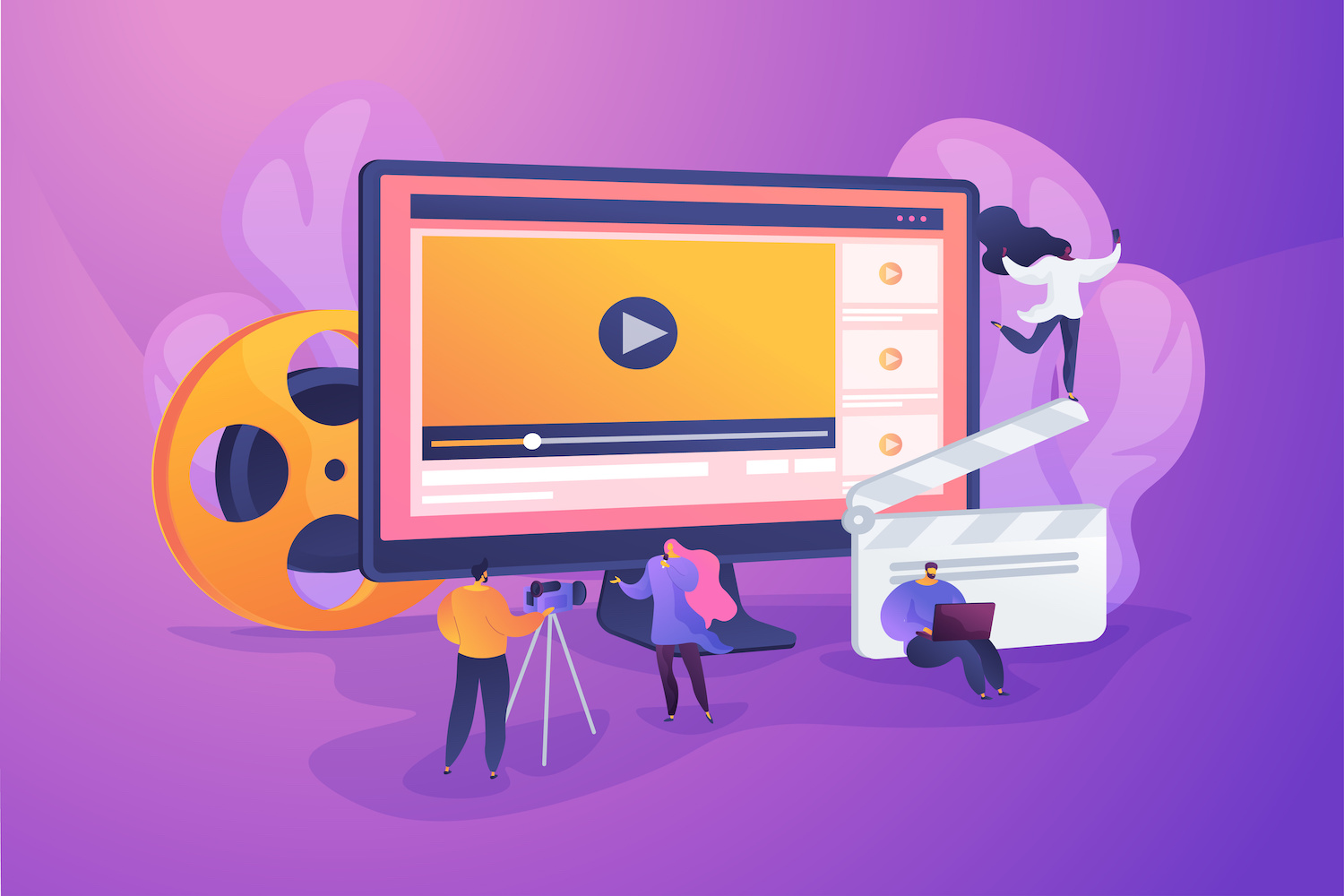 As global collaboration efforts increase through video content, companies also see a significant increase in their productivity levels. A Forbes Insights global survey of 333 executives found that 93% of executives agreed that video conferencing improves the effectiveness of teams and 92% agreed that video also improves individual productivity. As production teams and companies utilize video to enhance collaboration, engagement, and productivity levels, gaps between countries decline, and the need for a Media Asset Management (MAM) system to store downloads and share video assets increases.
Closing Gaps Between Production Units
Production units are the teams within an organization that produce video content. These people often sit within the marketing, advertising, and internal communications teams. Live sports and live brands have broadcast teams, video coaches, and marketing teams that produce video, meanwhile, Universities have marketing teams, external ad teams, sports teams, and education teams that leverage video content to promote themselves.
The Impact of Gaps between Internal and External Production Units
Since production units are often disparate, gaps between communication and file sharing hinder the production of creative content, increase production costs, and decrease production output. These gaps broaden as companies recognize that relying on outside agencies alone to produce their video content leads to the creation of generic content. Companies have now begun to utilize internal and outsourced creative teams. Acend2's research indicates that 72 percent of companies now use a mix of internal and outsourced creative talent.
When production units work together on video content, they're able to generate creative content at a higher volume, increase production speed, and generate content which aligns with one's company goals. Although, since these internal and external teams are disparate, input and feedback within the creative process disrupts the production of video content.
How Video Conferencing Closes These Gaps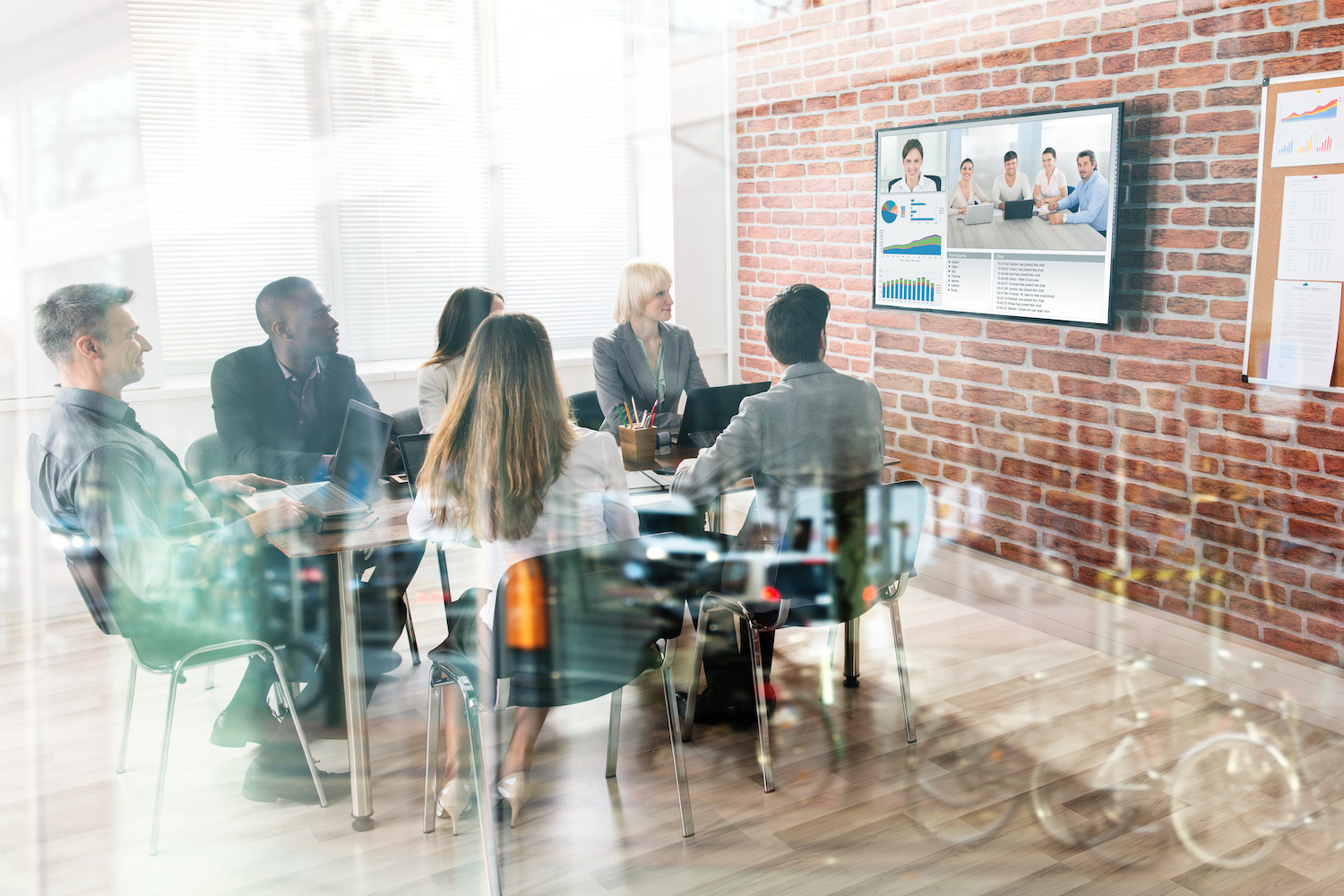 Utilizing video conferencing allows internal and external production units to save time and money. Since the pandemic has shifted companies to work hybrid or remotely, implementing teleconferencing solutions such as Microsoft Teams is the perfect solution to save time and money while still having personal face-to-face meetings. Owl Labs found that working from home is saving employees up to $6000 a year. Employees benefit from an expense decline, yet companies do as well because video conferencing decreases the need for office space and equipment. Video conferencing also increases productivity because virtual meetings require less planning and organization.
The Benefits of Recording Functionalities
Production teams can use recording functionalities within their video conferencing platforms to save and share virtual meetings. This means that these teams can record their calls, implement screen sharing, and utilize whiteboarding sessions. Recording virtual meetings ensure teams don't miss out on details that were discussed and provides them with a reference afterward without ineffective back and forth email communication. Recorded video content also enables production teams to keep track of meetings relating to creative projects and clients.
To ensure that these recordings are reliably stored, production teams would greatly benefit from implementing a MAM system such as IPV's Curator. Curator can create personalized and localized archive systems to store recorded video conferencing assets to ensure that individuals who were unable to attend virtual meetings can access this video content.
How Video Content Closes Gaps Between Companies
Video content closes numerous gaps between companies. These gaps surround communication, collaboration, productivity, and connectivity. As video content works to close these gaps, companies gain a competitive edge within their market.
Video Content Improves Communication
With nearly 213 million global companies in 2020, it's evident that video conferencing can serve as a vital tool for companies to close gaps in communication. Companies no longer have to travel across the world to communicate with their company or their business partners. Since today's workforce prioritizes flexibility, mobility, and volume, video conferencing is great for bringing remote workers and in-office employees together. Video conferencing allows companies to exchange ideas and see their co-workers' reactions first hand which decreases misinterpretations or miscommunication that could hinder productivity within the creative process. Video conferencing is the best tool to ensure that companies can communicate important information to different production units and departments at the same time which reduces the need for multiple meetings, long emails, and business travel. Since this important information is communicated over video, these videos are often recorded and saved.
With Curator's MAM system, these video assets can be centralized and easily discoverable through metadata. As a company grows globally and its partners increase, the need for a MAM system also increases to store this video content-think about the number of virtual meetings people go to in just one day.
Video Enhances Collaboration and Productivity
When companies leverage video, they increase collaboration efforts and productivity. This is because video content provides employees with collaborative features like one-click content sharing, AI transcripts, and more. The best video conferencing tools provide a way for remote teams to communicate synchronously, meanwhile having a range of productivity-enhancing tools which uplift teamwork and creative collaboration. These video conference tools enable companies to leverage screen sharing, real-time document and video editing, and whiteboard apps for brainstorming. With the use of video content, remote and hybrid teams can now collaborate on projects in real-time which maximizes production and decreases miscommunication. A study from Lifesize found that 89% of respondents agreed that video conferencing reduces the time to complete projects or tasks. As emails and phone calls continue to hinder collaboration workflows within remote and hybrid settings the need for video content increases as well as the need for a MAM system so companies can make directive editing comments within a single platform.
Videos Keep Companies Connected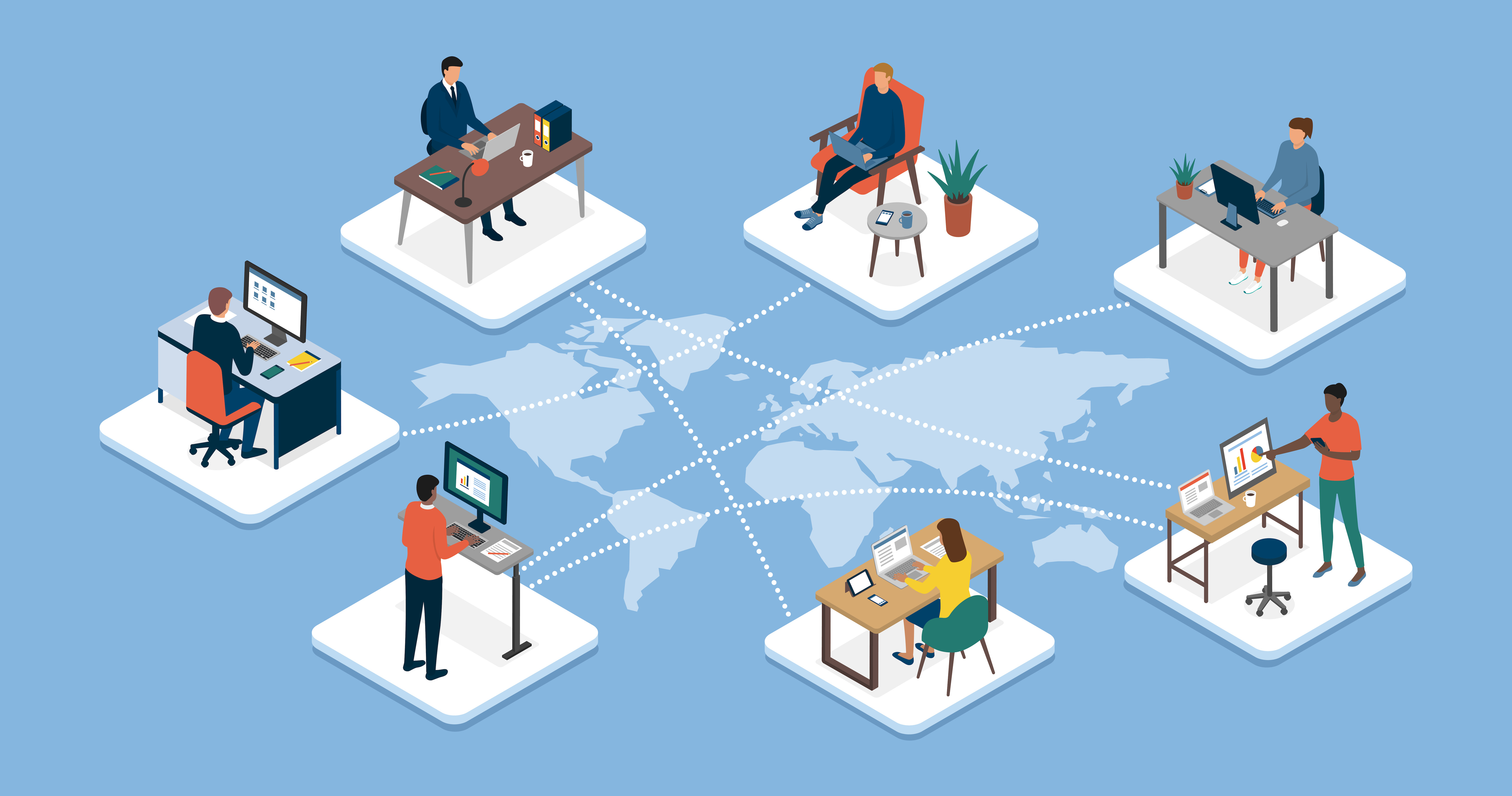 Although remote working is convenient, it still provides companies with challenges. For example, remote working can cause employees to feel disconnected from their colleagues and the company. As employees become struck with feelings of isolation, their productivity levels can decrease. Video conferencing will ensure that employees feel connected and that their productivity increases instead. A report by Owl Labs found that 96% of employees agree that video conferencing is an effective tool to improve the connectedness of remote team members. Video conferencing can be used to hold regular meetings as well as virtual celebrations which helps foster a sense of community amongst remote teams. As a sense of community is built, employees enjoy higher levels of satisfaction.
Video meetings also offer a level of personalization that audio calls and emails lack. With video conferencing, employees can see each other as if they were in the same room. Whether connecting employees with global coworkers or with external partners, video conferencing facilitates face-to-face interactions that help people feel more connected.
Video Gives Companies a Competitive Advantage
The European Business Review "Why are some firms becoming more successful during the COVID-19 pandemic?" emphasizes why companies are more successful after going virtual despite the industry they belong to. According to the GitLab Remote Work Report 2021, the main benefits of remote work cited by employers are increased productivity (42%), increased efficiency (38%), a reduction in bureaucracy and politics (24%), and improved documentation and process (20%). Without the use of video, companies struggle to thrive in remote settings. Media businesses working remotely especially need technology that bridges the gaps of remote working. Curator's MAM system can do this by ensuring fast, frame-accurate, easy remote editing and collaboration.
Video Content Closes Gaps Between Countries
Video content closes gaps between countries because videos facilitate instantaneous communication between departments that are located in different time zones and countries.
This enables global employees to foster more personal relationships which helps improve collaboration and productivity. Multi-language subtitles can even be implemented within a video to bridge the gap between companies by ensuring all participants understand what is going on in an event, meeting, store, movie, and more.
Global Companies
Global companies can thrive while utilizing video since virtual training videos can be used to train employees within their own homes. New employees will no longer struggle when starting a new job because they will have the necessary training resources at hand which can be replayed as many times as needed. Curator's MAM system would be a perfect tool to facilitate remote training since direct comments can be made at any point within a video and sent to higher-ups for review. Collaboration and productivity increase as communication is completed within a single platform. These training videos could also incorporate multi-language subtitles to ensure that every employee can understand their video content.
Online Events
The pandemic has shifted most in-person events to online. This is convenient for viewers because people who are unable to travel locally or globally can view these events from their homes. For this reason, companies and influencers have seen increased participation from global individuals and parties. As their customer segment expands, companies and influencers can implement subtitles within their videos to accommodate the diverse languages that people speak. Online events are a great way to enhance global collaboration at a low cost.
In-Store Visual Content
Videos are the perfect way to close gaps between countries because they are 100 percent visual. When a visual is present, words or the translation of words may not even be necessary, because videos often show the story. Therefore, companies may not even need to incorporate subtitles within video content that they display inside of stores because videos can tell stories without sounds and subtitles.
Online Learning
Video conferencing platforms such as zoom enable online courses to benefit both students and their professors. These benefits include convenience, flexibility, financial saving, and enhanced time-management skills. Video conferencing platforms also close gaps between countries so students who live in less developed areas can enhance their education through online courses.
Global Meetings
Video conferencing platforms allow companies to carry out global meetings in real-time which facilitates a better workflow and higher collaboration. Companies no longer need to travel to their international business partners, which increases productivity as travel time is eliminated. Global businesses that organize annual meetings can utilize multi-language subtitles to accommodate people from different countries who speak different languages. While the presenter is speaking, multi-language subtitles can be added to their presentations and videos. This will allow for the entire audience to understand what the speaker is talking about, and will allow the audience to engage with the speaker's content in real-time.
Global brands must utilize a MAM system to upload and store their training videos in a way in which they are easily discoverable and only accessible to certain employees. With Curator Connect, employers can easily ingest training videos straight into Curator from anywhere with the required metadata. Curator connect allows employees who are granted permission the ability to review these training videos remotely, which they can easily discover through the metadata applied. It is also important to note that with the use of online meeting rooms and live video streaming, overseas deals can be completed without the hassle of traveling. This indicates that companies must take advantage of video tools to conduct demo videos for potential customers and partners.
Curator Helps Global Brands Overcome Gaps in Video Workflows and Production
As video content is implemented within business practices to overcome gaps between production units, companies, and countries, a MAM solution must be used for the download, discovery, and storage of video assets. Curator is a video management and remote editing solution for enterprise businesses that can be used for the download, discovery, and storage of video conferences, online events, in-store videos, and more. With Curator, employees can remotely find the video assets that they need within seconds and can collaborate with colleagues by enabling project sharing, versioning, and review and approval. Companies who work within remote or hybrid settings will benefit from the use of Curator for the fast download and easy discovery of their video content, especially video conferences. Learn more about how Curator can serve you by watching our brief demo videos!