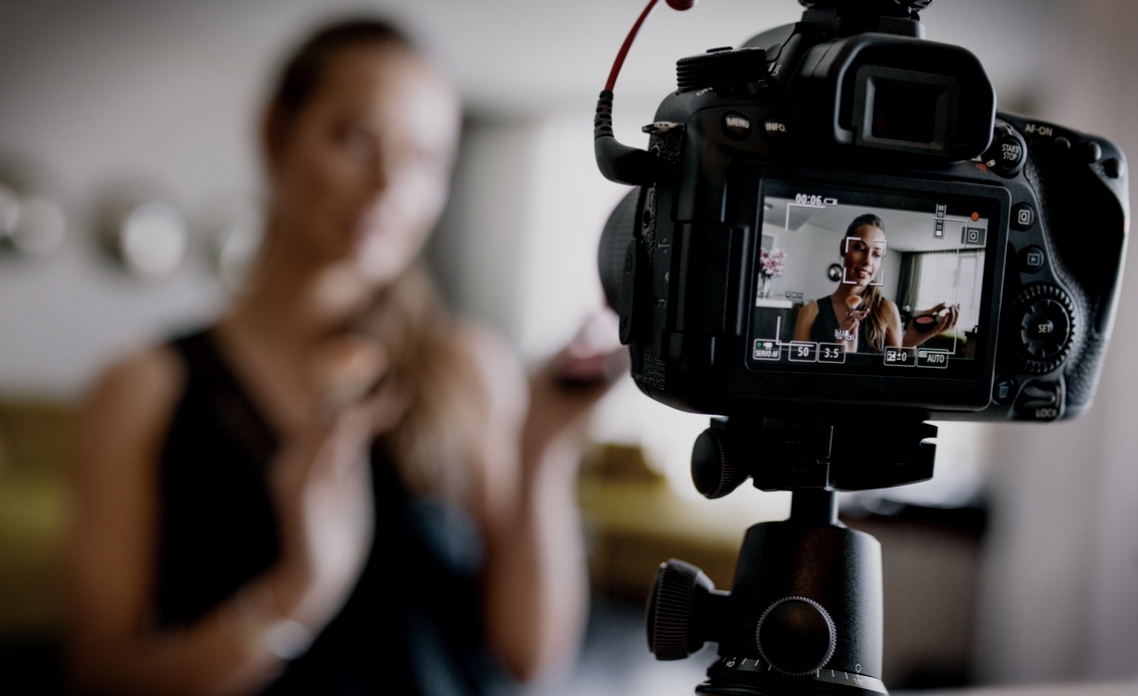 Video is taking over storytelling. We're in an age where the majority of us are using mobile devices to access the internet — clearly, it's the preferred medium for brands who want to make their call to action heard.
Video lends itself especially well to our current online habits. More and more of today's consumers ingest online content in short bursts, for example, either while on the go or when taking a short break from work. Video allows brands to communicate a lot of information in an expedient and efficient way. It leverages the power of storytelling and appeals to our innate desire to make sense of the world around us through stories.
The statistics speak for themselves. Video content generates a colossal 1200% more social shares than text and images combined. Furthermore, 80% of users recall a video ad they have seen online in the past month.
Here, we're going to get you up to speed on the best ways to use video to grow your brand, and how you can use video marketing to communicate at scale.
Ready? Lights, camera, action!
1. Use video to quickly communicate who you are
You never get a second chance to make a first impression, and video helps you to connect quickly and effectively with your target audience. It allows you to connect with your audience on multiple levels as you experiment with sound design, lighting, framing, shot composition and dialogue in order to communicate your message.
Video allows you to show, which is always more effective than telling. That means you aren't limited to simply explaining who you are — instead, you can show who you are and (more importantly) why you can bring value to the viewer.
This is a great asset to any element of marketing.
What you need to do
Your branding is at the heart of any video marketing campaign, so it's necessary to think about how you might adjust it for a video format before committing to investment in a marketing campaign. How will you ensure that your logo pops on video? How will you unify your video content? What signifiers will you add to ensure that viewers know that it's one of your videos they're seeing and not your competitors'? You'll need to create standardized design themes for each video. Animation may also be a good idea, but you'll need to consider how long and painstaking a process animation is and its potential impact on lead times.
Invariably, having your own style means relying on video assets that you'll reuse over and over again, such as animated intros, scene transitions and interactive Calls To Action. Investing in a Video Asset Management (VAM) platform can give you faster access to your stock assets. They allow complex metadata to be added at the point of ingestion so that assets are quick and easy to access, facilitating smoother workflows as your video depository and archives grow larger.
2. Use video to improve customer experience
There are many different types of video content and each plays a specific role in making an impression on your target audience. For example, adding introductory videos to your landing pages can increase conversions by as much as 80%.
But video isn't just about the hard sell. It's not even just about brand storytelling. It's about generating value for your target audience and social following. Video tutorials are a great way of helping customers to better understand your product and how it can benefit them or help them overcome a common pain point.
What to do
Improving the customer experience starts with market research. Carry out interviews with customers and gather the kind of qualitative data that will lead to a greater understanding of issues they're grappling with or where potential points of clarification may be necessary. Distill their input to a selection of topics of value to your audience and create videos that really deliver.
3. Integrate video into your content marketing strategy
So, you're already blogging and creating infographics and text tutorials? That's awesome. Content marketing establishes your credentials and expertise while also giving your brand a voice and personality, building value for the customer and allowing them to make a strong personal connection with you.
But in an era where many of your customers will have less time and attention to spare than ever, they may not be predisposed toward long-form content. Converting your blog posts or explanatory content into a video format can make it much more accessible and compelling for busy consumers on the go.
What need to do
VAM platforms can be tremendously helpful in helping you introduce video into your content marketing output. VAM helps you create streamlined workflows that reduce the cost of video production by allowing you faster and easier access to your video depository and archives. They also make it easy and secure to edit remotely no matter where you are.
It also makes it far easier to repurpose old footage to make new videos to keep up with the demands of content — for example, repurposing some of the videos you use to enrich the customer experience for vlog posts.
VAM platforms also use increasingly sophisticated object recognition so you can search through video archives for a specific object, animal or person as easily as using CTRL+F in a text document.
4. Get your customers involved and create a community
Everyone wants to feel like their voice is heard. Everyone likes to feel noticed and appreciated online. While this might not be applicable to every brand, there are many who might benefit from crowdsourcing videos from your customers and compiling their entries to supplement the content you generate yourself.
In an age where over 80% of people in the US have a smartphone, your customers are a veritable goldmine of user-generated content. Get users to post videos of themselves enjoying your products and it can lend your branding a great sense of authenticity.
What you need to do
Of course, the first step is to incentivize the sending of customer-generated content. You can gamify it by giving customers rewards for sending videos or encouraging those in their social circle to send videos of their own. Alternatively, you could offer a generous giveaway to the customers who send in the 10 best videos.
However, cataloging and editing customer-generated videos together in a way that looks cohesive can be challenging. Using a VAM platform can make it easier to not only edit remotely but also to outsource editing to talented freelancers. By using proxies you can facilitate remote editing even for large video files before conforming edited files to be directly uploaded to OTT platforms. And because users have a centralized platform that gives them complete access control privileges, there's no need to worry about security.
5. Video speaks to mobile users
Over 50% of video consumption is done on mobile devices like smartphones and tablets. It's easy to see why. Video is easy to consume on mobile devices, and because video is increasingly shared on social platforms, it lends itself well for consuming and sharing with a mobile device.
Video can make a boring bus ride to work more enjoyable or help your customers to learn something on their lunch break. When you're filling the gaps where boredom sets in, you're generating even more value for your target audience.
What to do
It's vital that you ensure your video content is optimized for mobile consumption. It needs to be scalable to fit either the square dimensions of a smartphone or the horizontal rectangular dimensions of a tablet or laptop.
Keep in mind that users will often consume video in public places like the train to work or their workplace's break room. As such, they may not be able to enjoy your videos with sound, which is why captions are so important. In fact, the overwhelming majority of videos watched on facebook (around 85%) are watched without sound.
Moreover, captions are great for ensuring accessibility for hearing impaired viewers. They even improve your SEO too, as the text within captions can be searched and indexed by crawlers. VAM platforms help you do this, too. Natural voice recognition software even does it automatically at the point of ingest.
Video can play a huge part in helping you to grow your brand and make a meaningful impact on your target audience. Just make sure that you're investing in the right infrastructure to cope with the growing demand.