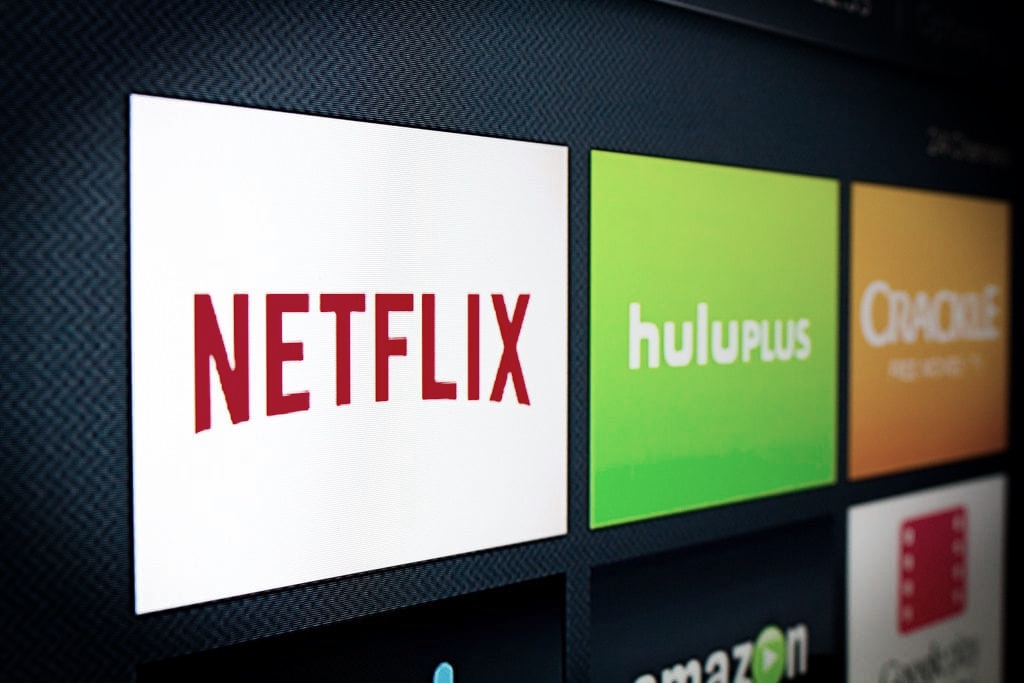 OTT is changing communication and entertainment. When it comes to advertising and customer service, the opportunities are huge. But how can your business benefit from OTT and what should you be doing about it today?
Regardless of your industry, audience and current technology capabilities, OTT needs to play a role in your customer relation strategies. Younger audiences are increasingly only accessible through OTT, and it creates improved customer experiences for all demographics. OTT is also often cheaper. A draw for businesses, creatives and consumers alike has been the removal of middle-men that got in the way of that relationship.
Here, we are going to give you a run-down of the major OTT strategies working for businesses, and a few tips on the kinds of technology you can invest in to up your OTT game and deliver in 2020.
What is OTT?
Otherwise known as over-the-top platforms, the $46.5 billion OTT industry quite literally goes over the top of the 'middleman'. Top examples of popular options right now include:
Netflix
YouTube
Amazon Prime
Now TV!
Facebook Messenger
Whatsapp
Hype here primarily revolves around media streaming, with platforms like Netflix widely changing the way customers consume video. YouTube, too, is a frontrunner that most businesses are harnessing to their benefit. Even video streamed on social media platforms like Facebook and Instagram falls under the OTT umbrella.
That said, this is by no means a video-only trend. Social media platforms offer OTT capabilities in themselves, while even chat services like Whatsapp bypass the need for traditional SMS. Regardless of the form an OTT services takes, it allows business owners to offer direct communications that can build on customer relationships. In fact, making the most of services like these could take your marketing strategies and business ethics to the next level.
Using OTT for marketing
Thanks to its direct-to-consumer benefits, OTT is the ideal marketing strategy for business owners of all shapes and sizes. Whether you opt for advertisement-heavy video promotions or more subtle product placements, focusing your efforts here can take you far. That's hardly surprising considering that 71% of internet users access services like these at least once a month. Millennial consumers also now spend around seven hours streaming OTT video to their phones compared with just 25 minutes of traditional television. This is very much where the consumers are, and should be a prime area of your marketing focus.
Marketing through OTT platforms offers a host of benefits to businesses, including:
Creative freedom
Targeting capabilities
A large reach to new audiences
Powerful analytics
And more
This is a prime area for creating organic connections with new customers. Leveraging advertising video on demand through OTT platforms like YouTube, for instance, can see companies reaching consumers they'd struggle to find elsewhere. Equally, the strong targeting capabilities offered by platforms like these can be a massive help in tailoring content to a specific audience. When you stream video, in-built OTT analytics allow for granular targeting and performance-based metrics. These can go a long way towards helping you to see how audiences interact with your content, and even which device they use to view it. This is crucial information for ensuring that your OTT marketing efforts continuously hit the right mark.
Using OTT to create customer service
Once you're appealing to the right people, you'll want to make sure that you're getting service just right. Given that customer experience is set to become more important than both price and product by 2020, focusing your efforts here should always be a priority. And, on more in-depth inspection, OTT could be just the thing to get this right too.
The fact is that consumers now want access to real-time customer service in a way that suits them, and OTT is a prime way to make it happen. This direct line to your consumers at all times can go a long way towards defusing situations and generally offering reliable customer service in every circumstance. That guarantees you can avoid customer dissatisfaction, and even achieve the loyalty that's so vital to your ongoing profits.
There are a few different ways that OTT platforms can help you here. OTT messaging apps, in particular, are garnering great business attention. Using Whatsapp, for example, your team will be able to offer direct advice and answers on a platform that your clients are likely already using. Facebook messenger provides much the same benefits, with various functions available specifically to registered businesses, including order confirmation messages and shipping updates.
Video chat also deserves a mention here, as it provides a personalized complaints procedure that could help to impress an astounding amount of otherwise disgruntled consumers. This direct face-to-face service also nods back to immediate benefits that more traditional consumers are guaranteed to appreciate. And, it all comes back to how you use OTT.
Using OTT to create customer loyalty
While many companies implement OTT strategies with a focus on creating new customer connections, platforms like these also have a lot to offer from a loyalty standpoint. Netflix provides a fantastic example of this, releasing television series over a few weeks to guarantee customer returns.
It's possible to implement similar methods in your own OTT focus. YouTube, for instance, offers more than just the ability for conversion-creating transactional videos. Businesses are also able to use the platform's subscription focus to develop an ongoing customer base. By uploading content on a regular schedule, this effort could see customers returning time and again, and building loyalty for your products at the same time.
The customer-service focused efforts mentioned above can also take you a great deal towards this goal, especially when it comes to video chat. Companies who only offer over-the-phone or online interactions have to account for a distance between themselves and consumers, but video chat can do away with that. By speaking with all your consumers face-to-face (albeit through a computer screen), you could build the personal connection that leads to loyalty, and thus increase profits in the long term.
How you can prepare for the demands of OTT
With OTT set to explode in 2020, it's plain to see that your company needs to prepare business models that suit right now. The question is, how exactly can you do that?
Most importantly, you need to implement the correct software to make sure that you can keep up with this growing demand. Given that OTT is largely video-based, this means investing in video asset management (VAM) software that guarantees you can meet customer needs. By bringing cloud collaboration, searchable archives through object detection and more, this will put you at the cutting edge of what it takes to make OTT efforts work.
Making sure you're able to measure the influx of analytics about to come your way is also vital. OTT won't work unless you're using data to improve your services, so forever aim to be one step ahead of the metadata curve. Put plans in place now to measure everything from engagement to success levels and more.
Lastly, prepare to manage your chat-based OTT efforts. Live chats that fail or offer poor quality connections are never going to gain you access to the benefits we've discussed. Instead, invest in software that can provide the sound and video quality you need. Make sure, too, that you implement troubleshooting plans in case issues arise once you're using these strategies on a wide scale.
Don't let OTT distract you from the basics
As you can see, a focus on OTT is now a business prerequisite, and that need is only set to increase throughout 2020. By getting involved, you can enjoy business benefits that include:
A competitive edge
Increased customer interactions
A new platform for organic traffic
A focus towards a young, upcoming audience
While OTT methods like video should be a prime focus for your business moving forward, it's also vital you don't let them distract you from your business basics. OTT may be an invaluable modern tool, but it can't stand alone if you take your eye off other aspects of your business. For companies appealing to older audiences especially, OTT methods like online messaging should always be offered alongside traditional helplines.
Change does, of course, matter a great deal in business, but never underestimate the importance of remaining flexible to offer the best for your customers at all times.