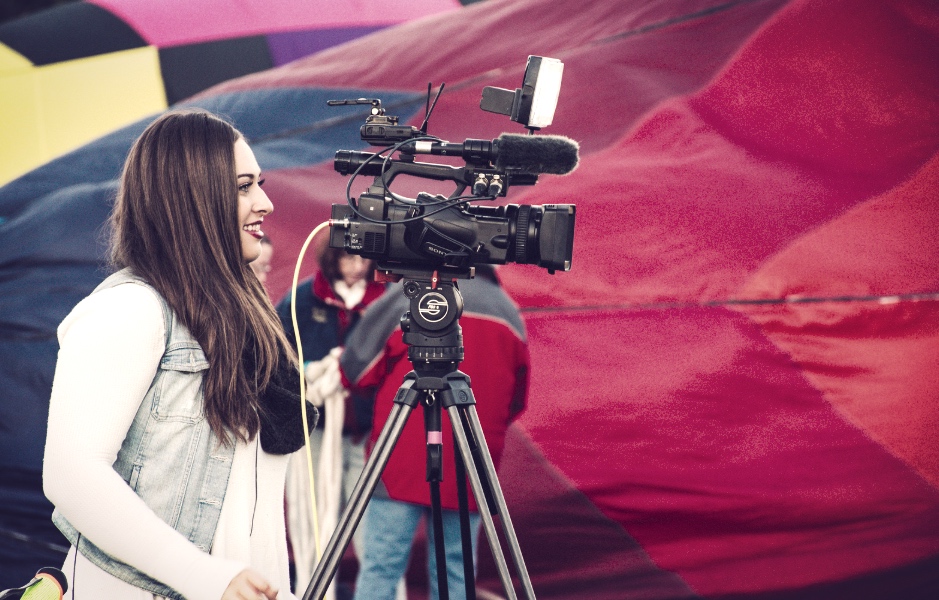 Brand storytelling… you're probably sick of hearing about it. You may well dismiss it as just another one of those buzzwords that passes across the business landscape like a shooting star. It draws a few sincere "ooh"s and "aah"s and vanishes as quickly as it appeared. But don't be fooled by the offputting moniker. The notion of telling your brand's story in the digital realm should absolutely be a priority in 2020.
After all, who doesn't love a good story? And video is arguably our favorite way to tell, consume and share stories. It's also likely to become the staple of our online discourse in the 2020s. And if you're not using enterprise video strategies to engage with your audience… there's a good chance your competitors are!
Here are some strategy tips to help you achieve blockbuster success in the new year...
1. Establish your authority with tutorials and vlogs
The art of brand storytelling is all about using narrative to create a strong connection with your target audience. And in so doing you can also establish your knowledge, expertise and experience through your video content, building value in your brand and gaining the attention and trust of prospective customers.
One of the easiest ways to do this is by vlogging. This helps prospective customers to form a connection to you as you're addressing them directly. When you tailor the content of your vlogs to their needs, concerns and passions, you can create content that's of real value to your audience.
What's more, when you use video to create tutorials, how-to guides and other forms of useful content, you can make a great first impression and foster trust in your brand.
2. Use videos on landing pages to increase conversion rates
No matter who your target audience is, there's a good chance that landing and product pages are a key part of your digital marketing strategy. But even a well constructed landing page might not be enough to give customers the focus that they need to convert.
The theory behind landing pages is that they are more focused than the average homepage or blog post. As such, they give the viewer all the information they need to convert… at least in theory. But in an age where customers have so much demanding their attention, it takes a special landing page to hold a reader's attention.
Using video on your landing pages, however, can capture their attention and convey a lot of information about your product or service in a fast and efficient way. It's little wonder why adding video to a landing page can increase conversion rates by over 80%.
90% of customers say that videos help them to make buying decisions, so use video to help you tell your story and make your case to potential customers.
3. Go live and add value to your brand
Live streaming may be a daunting prospect, especially if you have limited experience with video. However, it adds a sense of immediacy which can be very useful for brand storytelling and very appealing to viewers.
The spontaneous nature of live video can help viewers to get a sense of authenticity from your video content and this also goes a long way towards giving your brand a sense of personality and humanity. It can also be great for generating buzz around an event like a product launch.
What's more, there are many ways in which your live video can also add to your brand's value and authority. Live webinars, for instance, can be a great way to educate and inform your following while generating content that's effective and helpful for them.
4. Invest in a VAM platform to assist your workflow and keep up with demand
There are many different ways in which you can use enterprise video for brand storytelling and make a big impression on your target audience. So many, in fact, that you may quickly find that keeping track of your video assets becomes a task of its own. As can keeping up with the ceaseless demand for more video content with limited internal resources.
Here's where a Video Asset Management (VAM) platform can be invaluable to your operation. VAM platforms help you to streamline your video production workflow and keep up with demand in the following ways...
5. Get quick and easy access to stock video assets
As you create more and more videos you'll find that reusing certain assets like stock images, logos, scene transitions and idents can help facilitate a smoother production workflow. But getting quick and easy access to them can be tricky when your video archives grow more and more extensive.
VAM platforms make it quick and easy to gain access to your stock assets because they build in complex metadata at the point of ingest. What's more, the use of sophisticated object recognition is becoming increasingly commonplace in VAM platforms. This means that you will be able to search for images and footage as quickly and easily as using "CRTL+F" in a text document.
6. Collaborate securely with outsourced talent — no matter where they are
You may find that keeping up with the demand for video content generates a workload that's hard to stay on top of. At the same time, however, your budget won't extend to bringing in a new employee. Collaborating with freelancers, however, can get you the help you need at a fraction of the cost.
Historically, the bulky nature of video files has proven prohibitive when it comes to working with freelancers, especially those who are working remotely. And since more and more viewers expect High Definition videos and 4K is becoming more commonplace, video files are only likely to get larger.
VAM platforms, however, are able to get around the problem of bulky files using proxies, faithful low resolution copies of master files that are around 2% the size. This makes them far more malleable and easy to share with remote team members and freelancers.
And there's no need to worry about security either as VAM platforms use state-of-the-art encryption and access privileges are all managed centrally.
7. Get your video content uploaded faster than your competitors'
The great thing about proxies is that they can quickly be converted back to high definition files through a process of conforming. These high resolution video files can then be uploaded directly to OTT platforms or your social media feeds. This means that you're able to get your videos posted quickly and regularly, getting a head start on competitors who are dawdling behind you.
All of the above makes for an efficient workflow while also making it easier to reach out to freelance and outsourced talent. This can help you to keep up with the rise in demand for video in the future and get your videos out before your competitors. This can only help your following to form a stronger connection to your brand, establish familiarity and authority, and help you to stand out in an increasingly competitive market.
With a potent video strategy you can start the new decade in a position of strength in your market. Are you ready for the future of video?