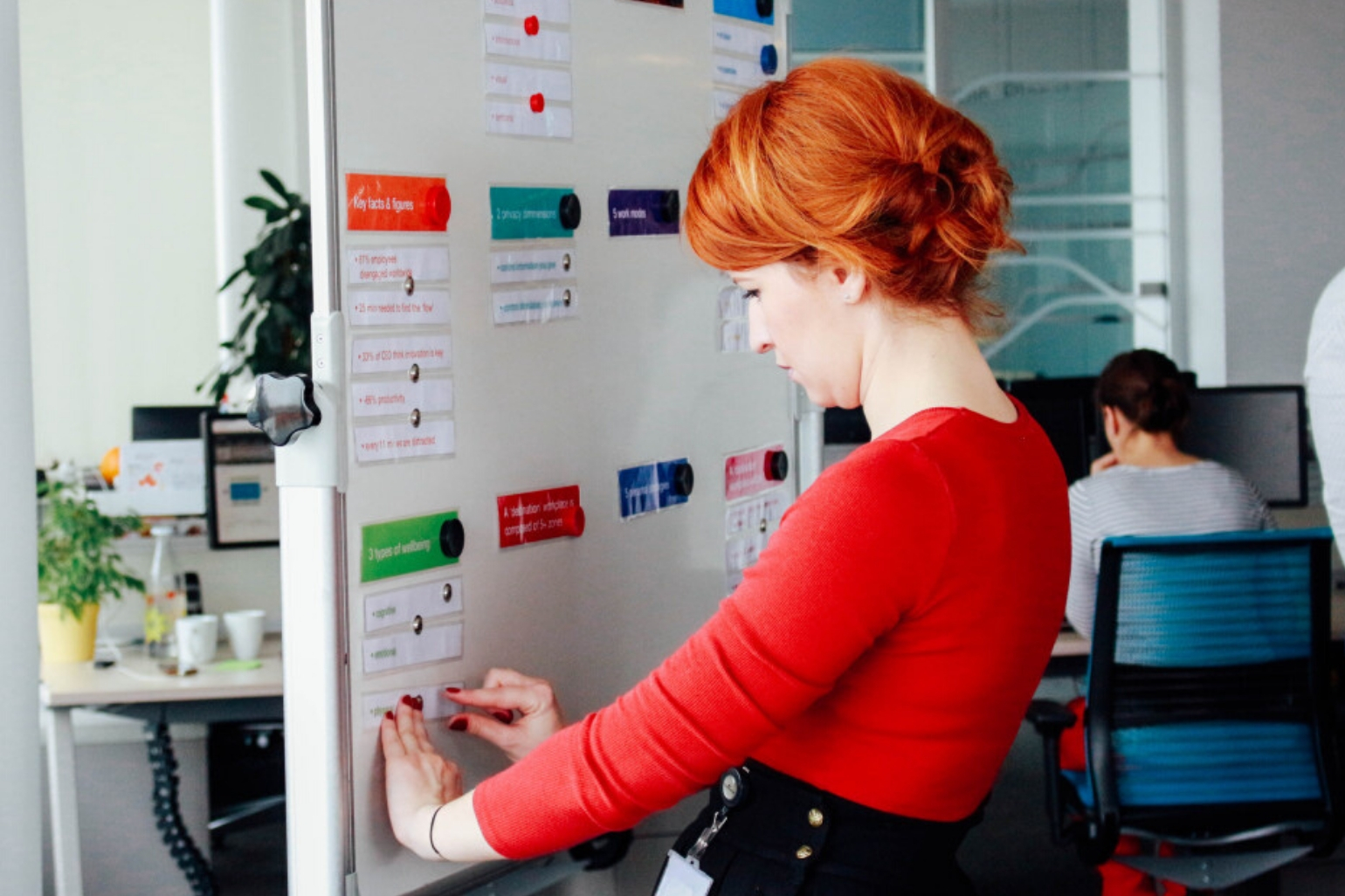 Digital changed asset management. The flexibility of digital storage makes it possible to interact with production workflows and archives in new and creative ways. Media asset management tools deliver simplicity and efficiency, if the right investment is made.
But if you have been tasked to procure a MAM solution for your business — you have our deepest sympathies. There is far too much choice on the market. Picking the right media asset management tools requires understanding your own business and the market. You need to make a list of the outcomes you want and match that with the specifics offered by a solution. This guide should help you do both.
Step 1: Don't get fooled by DAM labels
VAM, DAM, thank you MAM! The world of media production is rife with jargon and acronyms — as many process intense, technologically-led fields are. And when it comes to solutions for managing digital media, technical managers and creative directors have plenty of acronyms to choose from.
At first glance, a sophisticated set of naming terminology (DAM vs MAM vs VAM vs PAM) seems to bring clarity to the kinds of software available. But as new solutions with discrete functionalities emerge on the market, the lines between these are blurred somewhat.
Of course, it doesn't help that there is virtually no consistency in how these terms are applied. Here are three of the most commonly used:
DAM: Digital Asset Management
DAM is the oldest term on this list. In its original form, DAM referred to the management of finished media assets for archive storage and use by marketing, communications and content preservation teams. Yet, while this is a very specific definition, many refer to specific library asset management systems as DAM — and this is technically correct.
It's not uncommon for DAM to be used as a catch-all term. However, if you are looking for cutting-edge asset management tools able to handle large video files, a DAM 'labeled' system is usually not a good sign. With that said, look into the specifics.
MAM: Media Asset Management
Media Asset Management (MAM) was an evolution in DAM. Coined as DAM tools that focus on the management of image and video assets. As such, MAM platforms are designed to accommodate large file sizes, and first came into popular use in broadcast media, becoming more widespread as the digital age made the storage and sharing of large media files more commonplace.
Today, the definition of MAM has become a more all-encompassing term, although it's largely used to describe the management of media assets for archive storage and post-production. What MAM tools often lack are production-focused management capabilities. However, this is not universally true.
VAM: Video Asset Management
Next we arrive at VAM which is, unsurprisingly, used to describe platforms for managing video assets. In an age where the demand for video exceeds other forms of digital content, VAM platforms are becoming more ubiquitous and sophisticated. Today's VAM platforms are also well suited to the realities of sharing, distributing and remotely collaborating on large video files.
The best VAM tools roll archive and production capabilities into one — creating dynamic archives that can be easily accessed during production. However, what really sets VAM apart are production-orientated capabilities that are focused on the unique needs of video creators.
Oh, there is more
While DAM, MAM and VAM are the most commonly used acronyms, the bowl of alphabet soup is far deeper than that. Floating around in there you'll also find PAM (Production Asset Management), CMS (Content Management Systems), WCM (Web Content Management) and BAM (Brand Asset Management systems) to name but a few.
But try not to let yourself drown in this hearty broth of acronyms. What's important is whether the specific functionalities and capabilities of the platform are robust enough to fit your needs. Which brings us to...
Step 2: Assess your MAM business needs
When it comes to asset control and management, it's essential to understand your needs before you start weighing up the benefits of a MAM solution and deciding what solutions to invest in. Take full inventory of the capabilities you need to make day-to-day operations more efficient. Probably, that will come down to saving time so that you can focus on the creative side of media production. But, think about the specifics.
For example, do you deal primarily in video, or are most of your assets fairly small and manageable?
Are you just interested in an archive management solution for your post-production assets, or do you also need production-focused capabilities? Do you handle everything in-house or would you like to be able to bring freelancers on board?
If your needs are relatively modest, an all-singing-all-dancing asset management software platform may be surplus to requirements. An older DAM system will suit you just fine. If, however, you want production-focused, secure remote working capabilities and the ability to manage vast archives of large master files, you are going to need to look for something newer.
Here we'll be looking primarily at the exciting capabilities of today's cutting edge cloud based VAM software.
Step 3: Make sure you are prepared for video
Even if the majority of your assets aren't video based, there's an excellent chance that they will be in the future. Video is king, and in the age of digital sharing and social media, it's not just Hollywood and Maddison Avenue that are in on the act.
Video content is fun, engaging, eye catching, and easy to consume, especially in an era where most people consume digital media on the go through mobile devices. Is it any wonder that it's estimated that video will account for 82% of all online traffic by 2022?
When investing in a digital asset management platform, it's prudent to consider tomorrow's needs as well as today's. With that in mind, you'd likely do well to invest in something that's video ready.
Step 4: Look for cloud-enabled MAM
Many newer MAM solutions can bring even the largest high-definition video files into the cloud for remote editing. This is done using proxies and sophisticated compression to produce a workable version of the file that's as little as 2% of the size of the original master. These can then be switched with high definition assets via conforming. Because the processes are all automated, you can be assured of total frame accuracy and you can even upload directly to an OTT platform.
The digital landscape, and indeed the way in which we all do business, is changing at an exponential rate. As such, cloud based platforms are no longer considered a novelty, they're a necessity. The cloud is critical to meeting the demands of the modern workforce by facilitating remote working. The freelance economy is growing, and choosing cloud based solutions allows for secure and time efficient collaboration with freelancers in real-time, transforming workflows and making them more efficient.
These same cloud and compression tools are equally critical to archive and storage. Video files, particularly, are large. You need to make sure that you can reduce sizes in order to minimize storage costs. The cloud also offers an easy way to dynamically scale storage — something you should consider to augment your current storage capabilities.
Step 5: Think about metadata enhancements
Metadata is critical to archive management and production, especially as in-demand production houses quickly develop sizable archives. Currently, 1 in 10 hours spent by creatives is wasted simply looking for assets, enhanced metadata has some exciting implications for workflow efficiency. Metadata makes archives more searchable. The more metadata you have, the easier it is to find the assets you're looking for… at least in theory. The waters get muddied, however, when asset metadata is used inconsistently using different terminologies. What's more, the act of creating metadata can be a time-consuming administrative burden.
Modern Asset Management Systems, however, alleviate these administrative headaches by ensuring that metadata is added during the ingestion phase, using sophisticated automation to keep metadata uniform and accurate.
Partnerships with leading AI detection software solutions are taking this to even higher levels. In the future, these tools may even remove the need to create metadata, allowing for true searchability of all files just like "Ctrl+F" enables searching of text files.
Step 6: Update your processes to match your MAM
Technology is great, but it's never the solution in and of itself. When technology is implemented properly it can make processes more time and resource efficient to free up creative talent. This gives you more time and attention to apply to what matters, delivering quality media assets, making a great impression on clients and delivering the kind of brand consistency that helps an operation grow.
Sharing and remotely working on large video files can now be accomplished easily and securely. And with enhanced metadata providing better access than ever to archives, today's post-production assets can be used to make tomorrow's jobs easier.
Who knows what the future holds for digital media consumption? Who knows how new technological trends will shape the consumption and purchasing habits of your customer's customers?
One thing's for sure, though.
When you invest in the kinds of technologies that allow you to shine creatively and manage your time and assets efficiently, you'll be able to handle anything the future throws at you!