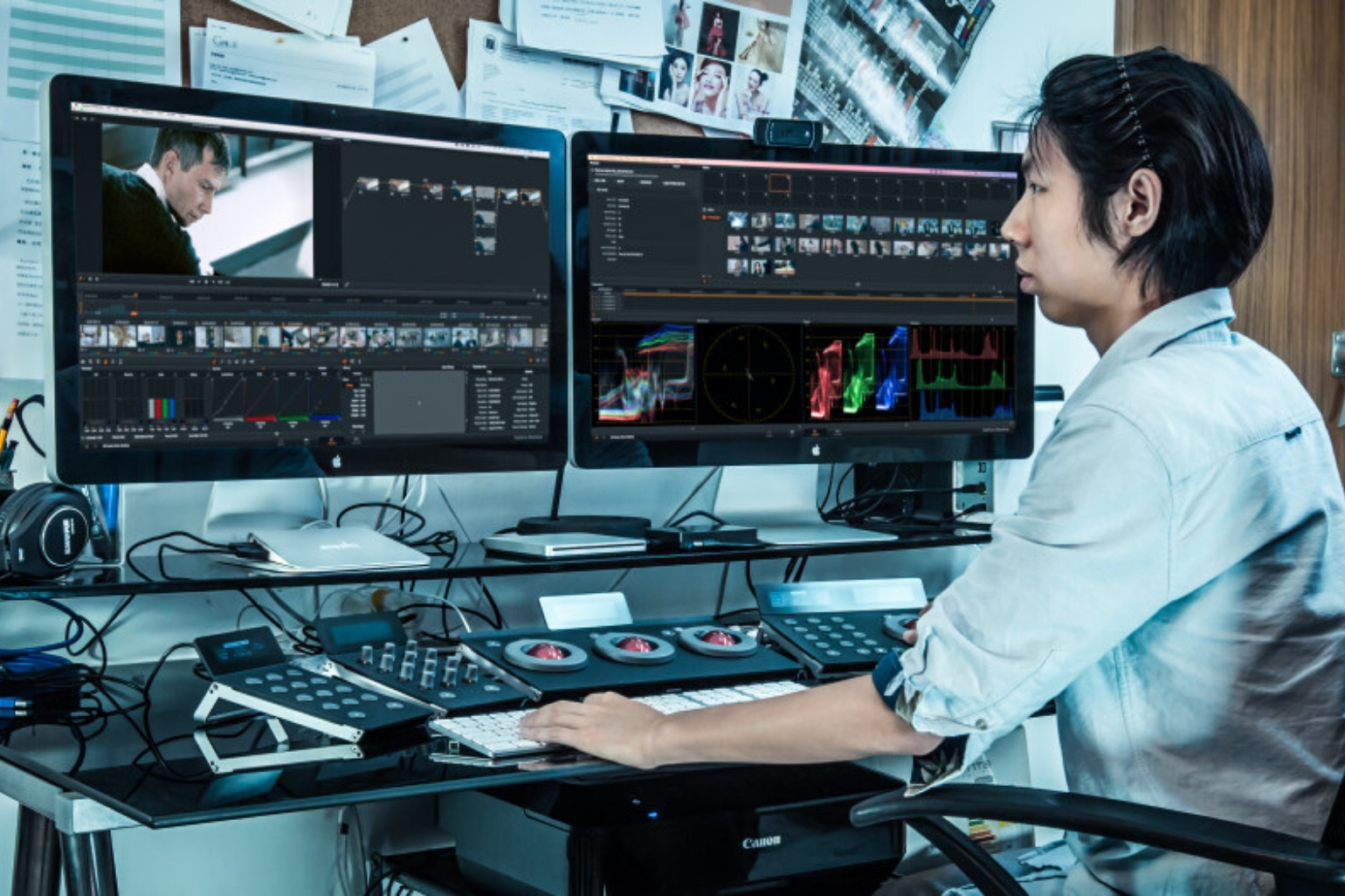 Collaboration is a significant part of modern workflows. Communications technology has transformed almost every area of the economy. But when it comes to video production workflows and editing, the industry has lagged behind.
Video files are big, really big! A standard PRORES 422 HQ at 1080 and 30fps is around 1.7GB per minute of footage. To make matters worse, video files are also dense. The bitrate required to access a video file in real-time has been prohibitive to the kind of collaboration that everyone expects of text documents.
Barriers to collaboration, however, are starting to crumble. Advanced video asset management (VAM) solutions can deliver access to real collaborative video production workflows today. Here, we are going to explain the technology behind this change, and start to explore some of the process changes made possible.
Proxies and compression
The cloud has ushered in a new era of remote communication and collaboration. But the unwieldy nature of video files has long proven a barrier to this kind of workflow in the realm of production. Simply getting video files into the cloud so that video editors can collaborate on them in the first place is a challenge.
However, today's VAM platforms offer an elegant solution to this age-old problem: proxies. These are smaller, lower-resolution versions of the big master files. And by smaller we mean 2% of the original master size -- using cutting-edge software. These can be used for the purposes of real time editing through the cloud. This makes for smooth and seamless collaboration with editors no matter where they are. Edited files can even be uploaded instantaneously making this great for making changes in post-production.
And if you're worried that this might be a complicated process, worry no longer! VAM tools completely automate both the creation of proxies and the process of conforming. This is when edits and changes are made to a proxy of the video content and then converted to a high-resolution file.
And because proxy creation is automated it allows for greater frame accuracy and seamless conforming so amended files can be uploaded directly to OTT platforms.
Security, permission and access
Even notwithstanding the inherent complications of working on cloud-based platforms with large video files, security is also a huge consideration for production companies and media managers. "Leaked" footage may be used as an edgy marketing strategy for big Hollywood studios in the buildup to a blockbuster release… but for smaller production companies, leaks can carry severe consequences. And any unplanned leak is dangerous.
Collaboration requires sharing, and sharing inevitably invites security concerns. Fortunately contemporary VAMs use state-of-the-art NASA-grade security. Security that more than eclipses that of conventional file transfer sites.
Of course, over 90% of security breaches occur as a result of human error rather than a breach of encryption. Fortunately, VAMs have a suite of options to give production houses greater control over tracking different versions of files, granting of permission access and even the use of their own watermarks to supplement the encryption side of their security.
Seamless integration
Of course, there's a difference between file sharing and true collaboration. It's one thing to be able to get a file to a colleague or outsourced third party via cloud-based sharing. It's another being able to collaborate on it in real-time via your video editing platform.
To facilitate true real-time collaboration, the kind that can transform workflows and usher in a new age of operational efficiency, you need a tool that's designed with seamless integration in mind. A tool that can create and share proxies and facilitate conforming over the cloud while also integrating directly with widely used video editors including Adobe Premiere Pro. Multiple people can access files, see the versions the production house wants them to see and make changes which can be seen in real-time. No more wasted time and no more waiting around for new versions of video content.
Workflow possibilities delivered by collaborative editing
VAM platforms provide elegant solutions to the problems which have long proven barriers to remote collaboration, thereby preventing production houses from achieving their true potential in terms of operational efficiency.
Technology is great, but its goal should always be to maximize the potential of the human workforce rather than automate talented individuals out of a job. Technology is just one side of the coin, for the currency to have any real value, the other side needs to be the change that comes from changing processes and refining workflow.
The prospect of collaborative editing raises a host of exciting possibilities for production houses and their workflow.
1. Iterative change
Video content comes together in the edit. But crafting the finished product out of hours and hours of raw material in the master can be a long journey. Iterative change is often the key to making video content take shape. Changes are made, the amended footage is screened to clients or collaborators, suggestions are made and these are applied to a new iteration. The inherent complications of cloud-based collaborative editing have historically made iterative change a slow and clumsy process.
With VAM platforms, however, editors can work on new iterations off-premises -- at home, on the train, in their favorite coffee shop, or wherever they may be. And because media managers can see changes in real-time from wherever they are, it makes the whole process of iterative change much more efficient. Changes can be tracked and different versions can be restored, allowing creatives to take risks.
2. Hiring Freelancers
We are slowly and incrementally moving into an economy that is becoming increasingly reliant on freelance talent. By 2022, 50% of Americans are expected to be working not as salaried employees but as freelance contractors. It's not hard to see why the prospect of working with freelancers is appealing to production houses. Freelancers provide flexible top-tier talent at a fraction of the cost of hiring a new team member.
When production houses are unencumbered by the historic difficulties of sharing and collaborating on video files, it becomes much more feasible to explore the possibility of working with freelance talent.
3. Creativity
Creativity rarely takes place in a vacuum. The best content, the best art is made possible when creatives are allowed to collaborate with one another in real-time, bouncing ideas off of one another and maintaining the momentum of workflow that keeps them excited and engaged.

The inherent complications of collaborative video editing need no longer become a barrier to creativity and risk-taking when you use VAM platforms. Not only can creatives work collaboratively no matter where they are, greater use of automation frees up more of their time enabling them to take creative risks, think outside the box and create the kind of video content that stands out and gets their clients noticed.
In an era where video content is more in demand than ever (and that demand is only going to increase) VAM platforms can prove invaluable in enhancing workflow efficiency through collaborative editing.