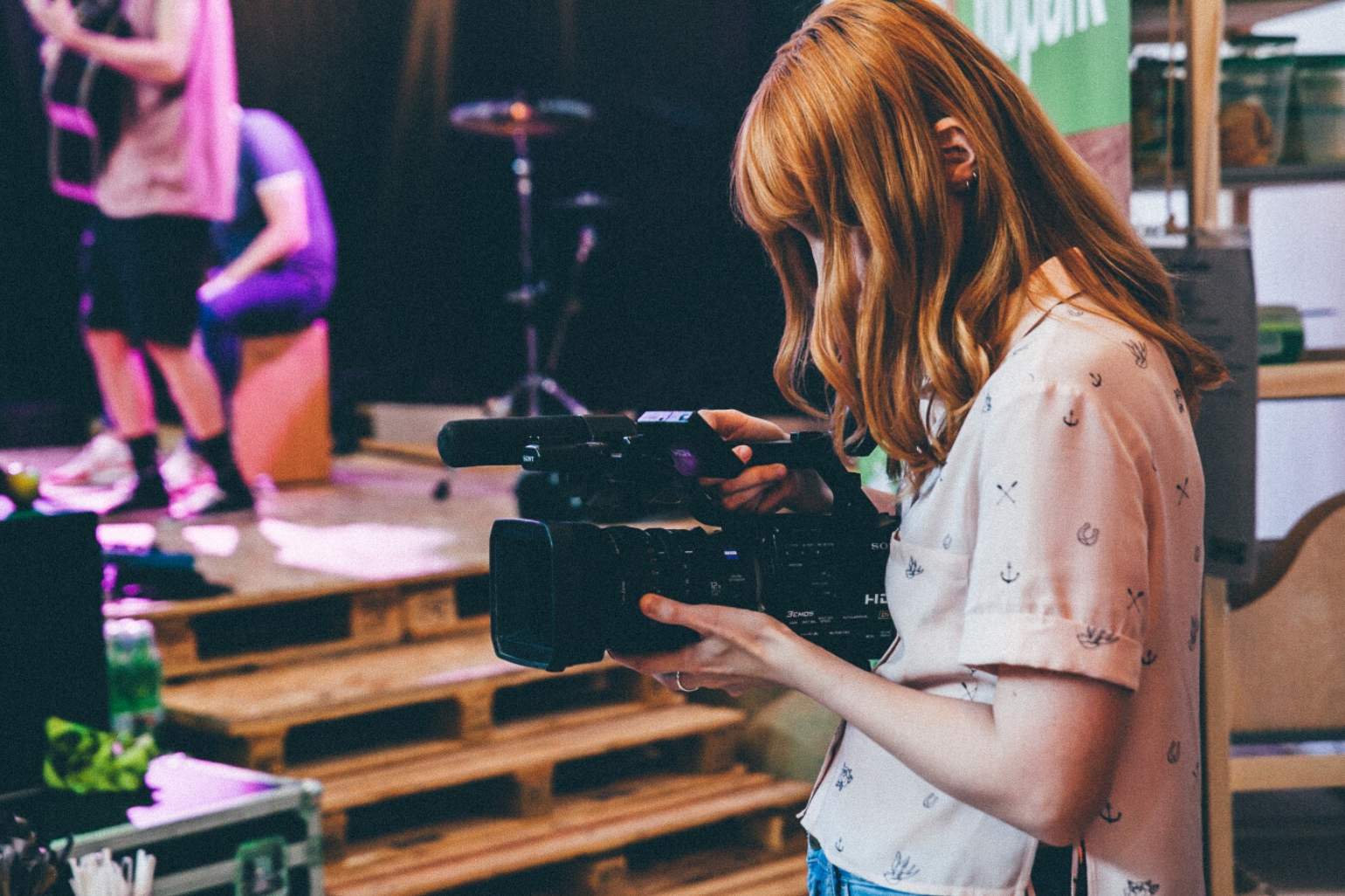 Recent events have impacted business practices across the world and across industries. The transition to work from home (WFH) can be disruptive — particularly in video production. Media asset management (MAM) platforms can make remote access and collaboration during video production a lot easier. But legacy technology can get in the way.
Here, we want to look at the challenges that traditional video production technology creates in order to look at how you can update your system to accommodate current demands. Although change can be hard, it's important to remember that enabling WFH workflows is a valuable long-term goal. Cloud-based editing using proxies is a reality, and now is a great time to make that upgrade.
1.Storage and access limitation
The huge size of video assets creates the biggest problems for legacy technologies, particularly when it comes to accessing content remotely. One solution is to just move fully into the cloud. But for high-resolution master files, the cloud can be a slow interface — even if you're just downloading clips for on-site editing. And then you still have to store that file.
Some legacy systems, like remote desktops (known as PC or IP) have been deployed to combat the issue of internet access. Essentially, they give editors the ability to connect to a remote edit station. But they don't actually resolve storage or scale issues. There are significant limits on the size and number of assets that can be shared.
The modern solution: automated proxy workflows
Contemporary MAM systems deploy compression to create proxies — allowing for up to 98% reduction in file size. Because proxy files provide a temporary format for editing and review (that are then used to 'conform' the master file) no loss of quality is manifested in the end product. This makes accessing video content through the cloud possible, while retaining high-quality outputs.
Proxy workflows can be completed using legacy technology. But they create a huge number of steps to deliver the proxy and conform that file using the original master. You can end up with duplicate files and delays (even when done successfully), damaging the speed of workflows and making collaboration hard.
Building a streamlined system that can manage proxy workflows all in one place needs to be your goal. A lot of the challenges on this list relate back to the need to build and maintain such a system.


2. Compromising security without physical visibility
Keeping video content private and secure carries huge value for content owners. Unfortunately, a lot of legacy ways of sharing and accessing content compromises that security. To accommodate the dramatic shift to WFH environments, production teams desperate to share files have resorted to leaving hard drives on doorsteps. This obviously brings security concerns, and is simply inefficient.
Historically, sharing video files online has also brought risks. Simply sharing files using tools like DropBox or Google Drive can work, but provides no control over what happens to that file once it's been downloaded.
The modern solution: encryptions, permissions and traceability
MAM platforms provide simple access and security through encryption and permission settings. Rather than just sending off a file, users are provided access to a file which is centrally retained. You can set permissions (providing different levels of access), and alter or revoke that access whenever you want. Edits and changes are tracked, and watermarks are easy to apply. Knowing who has access and how that access is being used becomes baked into the system — providing a simple and secure workflow that requires little maintenance to retain.
In the long run, the traceability of digital workflows actually provides more security than keeping everything offline. Modern encryption is realistically good enough that your main concern should be centralized visibility over access by known users. Although workstations that aren't connected to the internet can never be hacked, they don't provide the kind of centralized control that is actually more important.


3. Separated and opaque archives
With filming put on hold for an indefinite amount of time, video teams are no longer able to create new footage easily. Your ability to reproduce archived assets for new products is key to overcoming this shortfall and continuing to deliver the relevant content your audience desires.
The creative use of archived assets, however, brings two major problems. The first relates to a problem that we have already discussed — access and storage. If editors cannot connect to your main archive remotely, they won't be able to effectively use archived resources for new projects.
The second problem is the searchability and transparency of your existing archive. Creative professionals spend 1 in every 10 hours searching for what they need — and that is from an office-based perspective, so this would take even longer when working from home.
The modern solution: dynamic archives and advanced metadata
Legacy systems which separate production environments from archived environments compound the challenge of easily repurposing archived material in both in-office and WFH scenarios. The big benefit that modern MAM brings is the creation of a 'dynamic archive'. This allows you to access your archive and production environment using the same tools. When combined with proxy workflows, this delivers a seamless and remote accessibility system for managing new projects and access archived material to be repurposed within those projects.
The second place where modern MAM systems improve archive access is in the creation of hyper-descriptive metadata. Legacy workflows rely on media managers to manually input any descriptive metadata, leading to inconsistencies and a lack of detail.
By deploying object and speech detection algorithms and using controlled field inputs, modern MAM systems can prompt media managers with hyper-specific metadata descriptions. This allows for 'Ctrl+F' like searchability of archives for all footage ingested this way. The technology can also be retrospectively applied to archive material. This is a giant leap forward in terms of how archives are accessed, and is a long-term benefit of updating your production technology today.


4. Reliance on editing bays and in-person collaboration
Traditional video production tools in an editing bay can work well enough in the office, but they're completely redundant when the video creation team can't be sat in front of them. What's more, traditional editing bays provide no means of virtual collaboration. Any creative input has to be done in the same room. Again, this is fine if people can huddle around the same desk, but does not translate into a WFH environment.
Although this point comes last on our list, it really sits at the heart of the problem — traditional video production technology is centered around in-office hardware and collaboration that needs to be accessed in person. No natural capability exists to simultaneously view the same project on multiple machines.
The modern solution: media asset management
A contemporary MAM platform will actually give you everything you need on your own laptop on your own kitchen table, even with the kids streaming movies next door on the same broadband. It will directly integrate with the editing software you already use (e.g. Adobe Premiere and Avid Media Composer), while augmenting it with permission-based access to your media archive and production material.
The cloud-based proxy workflows that resolve storage and access problems also resolve collaboration concerns. Compressed proxies are lean enough to operate in the cloud, allowing multiple users to simultaneously access the same file. The ability to review edit histories makes it simple to see who is doing what and collaborate in real-time on a project.
When paired with remote communications technology (like video conferencing software), the difference between remote and in-office collaborative capabilities is pretty small. If anything, the ability to simultaneously access the same file from multiple devices is an upgrade from how many editing bays work.


Focus on collaboration and access
In order to accommodate the need to work from home, you need technology that can deliver remote access and remote collaboration. Unfortunately, traditional video production technology is built around the premise of delivering both of these outcomes through on-site access and in-person communication.
The central solution to overcoming this issue is the creation of proxy workflows that can be accessed over the cloud. However, to do this securely and collaboratively, those proxies must be created through a single system that is connected to your archive, can set access permissions and automatically conform files when needed.
Modern media asset management tools deliver that outcome and can be overlaid across legacy hardware in order to achieve those ends. Some tools can be deployed in as little as 36 hours. However, moving away from legacy forms of thinking and reliance on legacy technology is required to succeed in these trying times. Luckily, the same upgrades that will help you succeed now will benefit you in the long run.