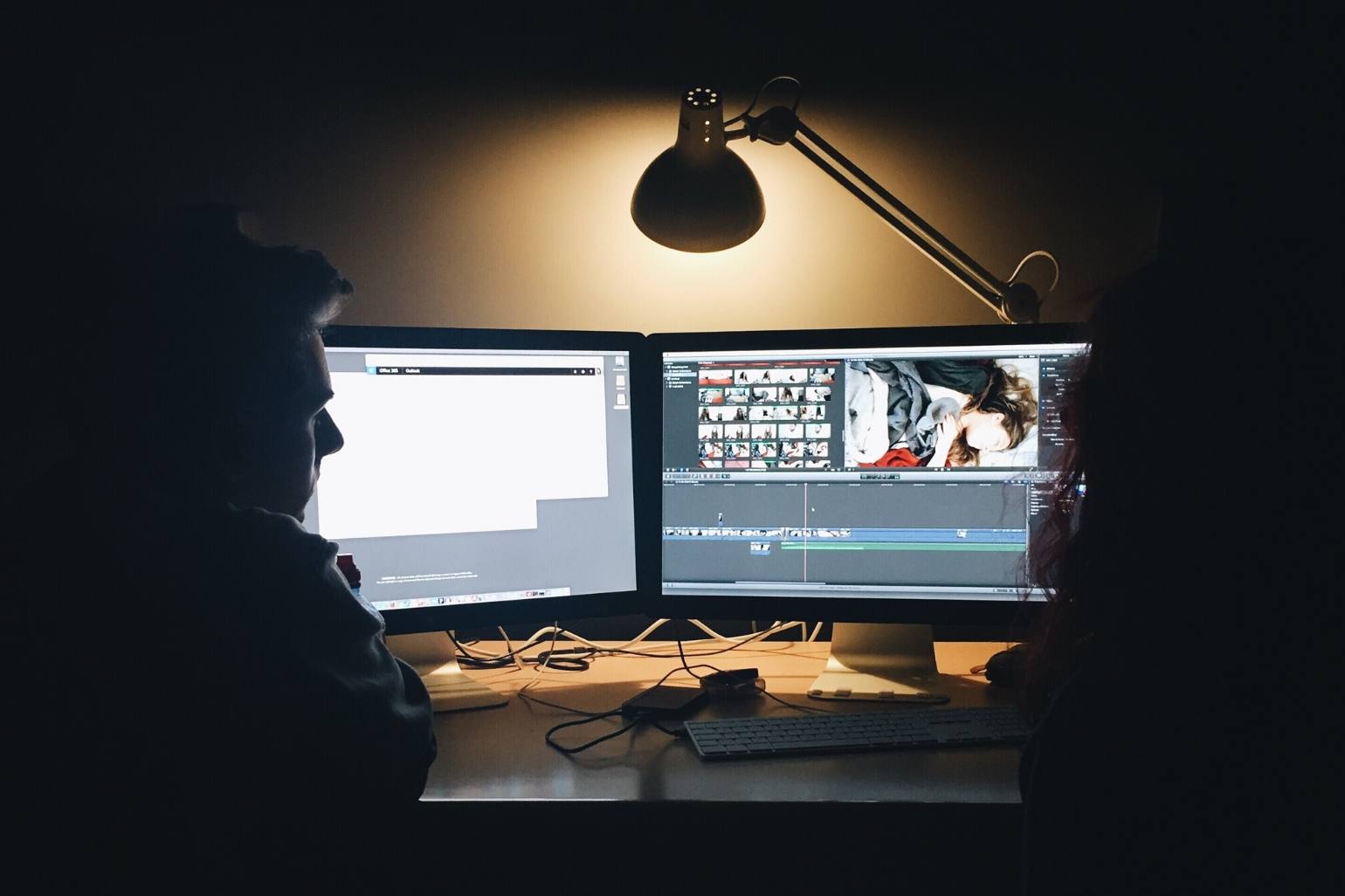 Video creation is an inherently collaborative process that requires exceptional communication skills across different departments to deliver the final project. It goes without saying, then, that the current health climate and, specifically, the call to work from home (WFH) causes significant challenges for video production teams.
Most other industries have a wide range of useful WFH tools available to them, such as email, web-based apps and communication platforms that facilitate virtual group meetings. Things like Zoom, Slack, G-Suite, and Trello are all great assets for any remote team. But they don't actually help video creators collaborate as they would on the 'cutting room floor'. The sheer size of video assets makes WFH software hard to come by for video creators.
So, what is available to video production teams, and how can they overcome the communication and collaborative challenges of working remotely?
The answer is contained in a number of acronyms — MAM, VAM, DAM, PAM and more. The naming conventions are not standardized, so we are going to sidestep that conversation and use the term 'media asset management" (MAM) to talk about them all.
Our goal here is simply to address the challenges that WFH video teams face, and explain how the right MAM software can provide streamlined, collaborative workflows fit for the era of social distancing.
Problem 1: Difficulty exchanging ideas
The design of many modern office buildings is open-plan to encourage team members to easily have conversations with one another and to bring new ideas forward. This design has been adopted because it works and improves the quality of creative output.
Collaborative standards of production can be impaired when team members aren't working in the same space. However, the right MAM tool can combine advanced compression and encrypted/permission-controlled workflows to create secure and remotely accessible proxies that can act as that common work-place environment.
MAM solutions allow:
Multiple user access — This is potentially the most important aspect because it transports that collaborative, open-plan office into the virtual world and onto home desktops and laptops.
The ability to view other people's work — A well-equipped MAM platform will also allow you to see the timelines and structures of projects made by other team members.
Quick import of sequences from others — Being able to use these sequences in your own work enables video production teams to share ideas and projects. It stops WFH from hindering the collaboration and communication of the team.

Problem 2: Impaired relationship between editors and assistants
The partnership between editors and their assistants is crucial to the creation of good quality video content. It's a relationship at the heart of a team's collaborative process and it has a hugely negative effect if this partnership can't function out of the office in this season. Again, the right controls within a proxy workflow can help resolve most of these problems.
MAM solution allows:
Editors to take jobs from others

— A high-standard platform will allow editors to see what their assistants are working on, but also be able to take over productions and add to the bins and sequences that have already been prepared.

Editors to maintain control — Because assistants can share their work with editors, the leads can import those sequences into the master project and keep the ability to have the final say.
Editors to add comments — This is an essential tool to assist remote communication, as it allows editors to guide and encourage their team members to inevitably create the best content possible.




Problem 3: Barriers to accessing content files
In the office, finding archived content is as simple as asking a teammate where it is. But, when working from home, digging up the right file becomes harder, and any disparities in labeling practices between archive managers can create significant problems. It's also extremely challenging to access on-site content because, by its nature, video is large. Moving video around the internet is difficult at the best of times, let alone when Wi-Fi traffic has spiked with self-isolation.
The way that some companies are tackling this problem is by driving around hard drives to employees and leaving them on doorsteps. Using a high-standard media asset management platform is a much simpler and more efficient way to access content and to encourage that essential collaborative process. It can also bring long-term benefits to archive access and labeling best practices.
MAM solutions allow:
Access to all areas — MAM systems can give you crucial access to every single asset that is shared with you, eliminating any restrictions and the need to put hard drives in taxis.
Shared storage — Without needing connectivity to on-site storage, you can easily share projects and videos with other team members through a remote render engine. This makes getting your hands on important content simple and unlimited.
Advanced metadata creation — Object detection and speech recognition are changing the future of archive management. Although this technology is still in its infancy, MAM software can deploy these tools to help asset managers create hyper-descriptive metadata, standardize inputs and improve archive searchability.



Problem 4: Challenges with processing information
Not having access to a traditional edit bay or station causes issues from both a process and a collaborative level. Working from home makes it harder to perform complicated edits and outputs, which impacts or even stops progress on multiple projects. In turn, the productive and collaborative process can be compromised.
MAM solutions allow:
For a high tech WFH system — Compressed proxies and cloud integration allow a good MAM system to integrate with standard editors (e.g. Adobe Premiere and Avid Media Composer) and allow you to edit and create anything you normally would within the office environment. This means that the efficiency and collaboration of your team isn't weakened.
Additional tool options — Having access to progressive remote video creation technology will make all the difference to your complications with processing information. Features like advanced metadata and schema designs, hover scrub overlays, scene change detection and multiple audio are all available to you from your own kitchen table.

The problems and solutions revolve around collaboration
When video teams cannot work together, communication suffers and collaboration can fall apart. Resolving this challenge, along with more straightforward issues of asset access must be front-of-mind when building a WFH solution. An inability to communicate face-to-face means that the solution has to be a technological one.
Full disclosure, we sell a media asset management tool — Curator and a fast-deploy version called CuratorNow, which can be set up in just 36 hours. These are both great pieces of software, and they both deliver everything we have discussed here, allowing teams to collaborate with regular broadband internet. But there are other options on the market. What's important is that you look at the specific challenges you face, and align those with outcomes that you need.
We are currently confronted by significant and rapid change. Although that means addressing short-term problems, don't lose sight of long-term goals. Enabling a remote workforce is something you should honestly be looking to do regardless, and improved access to archive material delivered by advanced metadata can help accelerate production cycles. Remember, the world will return to normal, and it's possible to match short-term requirements with long-term growth. If you are going to invest today, try and make it an investment that will last.