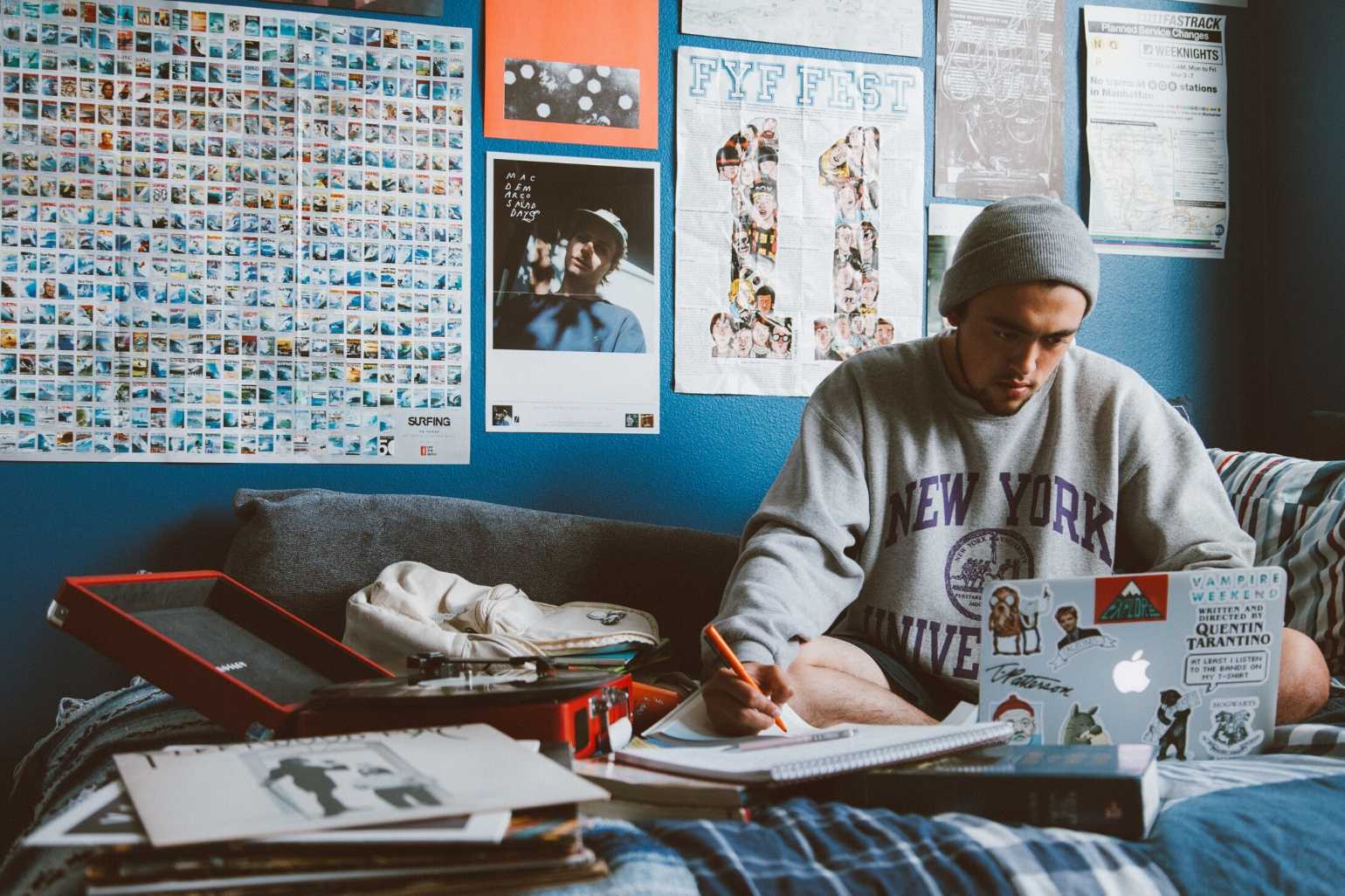 The world is slowly starting to work out what the 'new normal' looks like in every aspect of our lives. According to UNESCO, more than 1 billion children were not able to attend school due to COVID-19.
With universities shut down, serious speculation about the ability to reopen in the fall is underway. Even if classes can resume, they will be at reduced capacity and many lectures and seminars will still be done remotely.
What will be discussed here isn't the only solution, but could be part of an effective way to help students learn. We want to look at how video can be used to better achieve remote educational outcomes, and a few ways that educational institutions can upgrade their video production capabilities to match.


1. Flipped classrooms — using in-house and outside video resources
A flipped classroom is a learning environment in which lectures are delivered to students at home and the classroom is used as a collaborative environment to do 'homework'. The idea has been around for a while, and has been successfully deployed in universities and secondary schools.
Although social distancing makes the full embrace of this idea hard, lessons from flipped classrooms can be used to deliver classroom experiences at home. Primarily, flipped classrooms demonstrate the benefits of appropriate application of video to lectures and learning.
For example,
Students can tailor the speed of the lecture to match their learning speed
Teachers can work with their colleagues on coming up with creative classroom materials
Teachers have more time to communicate with students one-on-one
Fundamentally, using video to conduct set lessons at home provides the flexibility students and teachers need to collaborate in other ways in a remote learning environment. As we will get to, this primarily comes down to video conferencing, and possibly more one-on-one time to make up for the challenge of distance.
How to create engaging video lessons
Some video lectures are more effective than others. Some creative ideas for video lectures include:
Don't just lecture from an office. Instead, lecture from other locations that will augment student learning.
Partner with video production teams to increase video quality and employ the use of animations to illustrate points.
While using a whiteboard might be helpful, remember to demonstrate points using props and models, when possible.
Challenge students to create videos themselves to show what they've learned.
You can also pull on outside video resources. Some great video resources for teachers include:

2. Video conferencing for doing classwork in a remote setting
In completely remote classrooms, students are going to have to do classwork on their own. This is where video conferencing with live video is going to be critical. This is done to bring the classroom environment into the homes of students everywhere. In some cases, this might be done in a one-on-one setting. In other cases, there might be a teacher who is available to multiple students who are completing their work.
Although this strategy can be pursued independently of creating video lessons, they complement each other. Video conferencing becomes far more unmanageable in groups larger than four or five people — it's simply not possible to have the side conversations and small break-away discussions that can happen in person. For educators to have the time necessary to communicate with students in smaller groups, the ability to deliver lectures through pre-recorded video is critical.
Some of the tips for video conferencing, particularly while helping students with their work, include:
Having access to a whiteboard that can be shared directly on the platform instead of having to put the camera on the whiteboard in the room.
Having a way to share documents easily, such as using Google Docs, so that it is easier to see the work of students and can be edited in real-time.
Having a way to easily share images that can be used to illustrate important points.
Keeping groups small and encourage back-and-forth communication.

3. Create multimedia projects
Teachers aren't the only ones who can use video in a remote learning environment. Videos can be integrated as part of the deliverables produced by students as well. This can help create a more engaging projects, even when students and teachers aren't in the classroom.
Students can use videos and multimedia projects to deliver amazing work when they can't be in class. This also increases the degree of face-to-face interaction between teachers and students during remote learning. Ultimately, multimedia skills are increasingly expected in the workplace. The increased use of video in remote learning environments should be taken as an opportunity to improve the digital literacy and multimedia expertise of students.


Meeting the challenges of video in education
Video can be a powerful tool in the educational world; however, there are some challenges that need to be addressed for it to be safely and effectively deployed. If your goal is to free up educator time and improve student engagement, you need to make sure the infrastructure is in place to deliver those ends.
Media asset management (MAM) and virtual learning environments (VLE)
In order to access everything that video has to offer, networks and asset access are crucial. Students need access to videos and educational material, and educators need the ability to easily collaborate with video editors and production specialists to produce the necessary educational material.
A VLE is an interface for delivering online material to students. This can be used to publicize a syllabus, distribute quizzes, and collect assignments that are submitted electronically. Adobe Connect and Blackboard Collaborate are two leading examples. However, using video conferencing software like Zoom and cloud file share services like Google Docs, you can very easily duplicate the features of a purpose-built VLE.
Media asset management (MAM) software (sometimes called video content management software) is what you need in order to create the infrastructure required to produce video in the first place. It will allow for cloud-based collaboration between educators and freelance/full-time production professionals. MAM tools also make archive management far simpler — allowing for the automated creation of searchable metadata and the simple repurposing of finished assets for multiple projects.
Ultimately, there are quite a few options when it comes to the type of archive and video production tools you deploy to create the best educational content possible. We have a whole ebook about MAM and video content management for educators that you can check out here for free.

The health crisis is forcing education to embrace the future
Increased integration of digital learning was always going to come to education. The need to accommodate social distancing has only accelerated a trend. More than 80% of all online content currently consumed is video. Increasingly, video is needed to keep student attention and drive engagement. The ability for educational institutions to adapt now will help them align with future educational trends.
Your job is to make this transition without damaging educational outcomes or preventing educators from focusing on what they do best — teaching. This is why getting the technical foundations of video production are so critical. Teachers cannot be expected to become video production experts. Rather, they need clear means of communicating and delivering their pedagogical expertise.
By looking at the current situation as an opportunity to embrace the future of learning, educators can help students in these trying times and work to improve long-term outcomes at the same time.