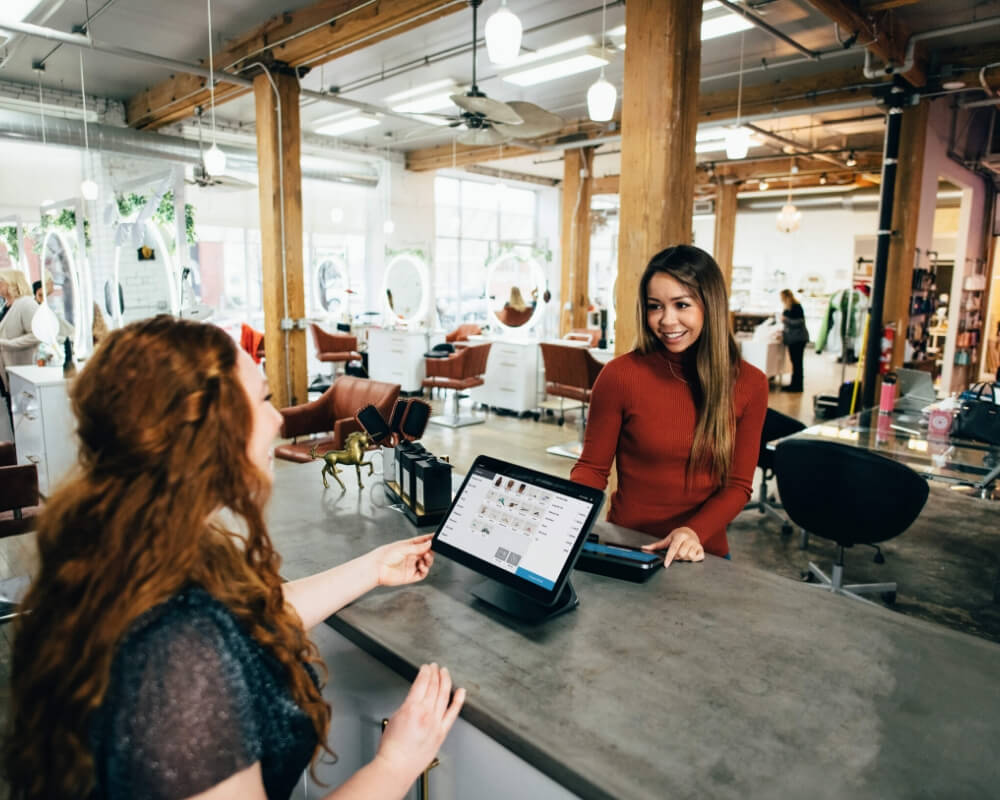 Creating a great customer experience is vital for both harnessing lasting interest and standing apart in a competitive market. In fact, CX is set to overtake price and product as the key brand differentiator as early as 2020. 86% of customers are also liable to repurchase after a fantastic CX, compared with just 13% who had a bad experience. You could say that this should, therefore, be a prime area of focus.
Businesses are finding many ways to improve CX, and most involve a focus on customer interactions. Live chat is now a website staple, while a trained customer service team is an absolute business must. In the modern age, video also deserves a firm place in the implementation of any CX strategy.
Video is king in the content world right now. An impressive 72% of people currently prefer video over text when it comes to learning about a product, while over 45% of people watch more than an hour of video each week. What's more, video content already increases organic website traffic by up to 157%. Don't get us wrong, 64% of marketers still claim that this is the hardest content to create, but the facts speak for themselves. If you want to improve CX moving forward, you need to incorporate a video strategy into your efforts. To prove just how vital this is to your customer journey, consider the following ways that video can take your CX to the next level.
Harness video to increase accessibility
Accessibility used to be relatively limited when it came to business information, but companies can no longer afford for that to be the case. Now, satisfactory CX is all about making your brand as accessible as possible from wherever your consumers are. That's why SEO is such a pressing priority in modern business, and it's why no company can get off the ground without a visible online presence.
While these outlets may still seem reasonably modern, consumer habits are forever changing, and implementing video is now a leading route to accessibility customers can use. Remember that even busy customers are contributing to the over 500 million hours of YouTube watched every single day. The fast and easily consumable format of video means that we can watch on our commutes, or even at our desks without taking too much time out. This easy accessibility is vital for a modern audience, and you need a video strategy to make it happen.
Note, too, that video makes for more accessible CX-based content within your company itself. By focusing on business-wide training video creation, for instance, you make this information accessible to your customer service team at all times. That can both improve customer support on a broad scale, and save your company money compared with traditional training methods. All because you took your time to understand the various uses of video content.
Use video to illustrate pain points
Harnessing emotional interest has always been a vital aspect to building customer loyalty, and thus increasing sales. By providing a pain point that a customer can relate to, you can offer a solution to problems that no other company has been able to solve until now. In turn, you both make sure that customers convert, and that they provide word-of-mouth marketing and other such loyalty benefits.
Sadly, efficiently targeting those pain points hasn't always been easy. While it's possible to use certain buzzwords to create emotional interest in written content, you lose a sense of urgency and conversions as a result. By comparison, video content of all kinds can illustrate these points in an immediate manner that consumers can understand.
This is relevant whether you're providing basic explainer videos of products and services or straight advertisements. With both methods, be sure to visually address what's missing from your customers' lives, and how your product can fill that gap. This can garner your business an incredibly high net promoter score for customer recommendation, and is sure to work wonders for your profit margins, too.
Focus on repeatability
Repeatability should be a prime focus for any content within your company. This is a two-fold benefit that could help you towards a significant ROI on all your video efforts. On a fundamental level, video repeatability also improves the customer experience by ensuring consumers can easily reaccess any information, no matter where they are. Text content is no different in this respect, of course, but rewatching one section of a video is much easier than scrolling through an entire page of text. Remember, 72% of consumers prefer video, and that applies to repeatability, as well.
To get this right, it's vital that you implement an organized video repository and archive with the best searchability possible. As well as providing easy repeatable access to consumers, upcoming archive techniques like object recognition ensure you can always access your backlog. This can save you from having to re-film or even spend money on stock footage, allowing you to create more video for less. As well as saving you money, that guarantees regular video footage for that all-important CX strategy.
Use your analytics
Analyzing any form of content is crucial for ensuring your customer experience is as good as possible. Yet, according to Bain company, only around 4% of businesses ever truly master this art. That's a waste of a useful tool, and it's something you needn't worry about when you implement video into your CX strategy.
That's because all video content on OTT platforms and beyond provides quantifiable metrics. By delivering customer feedback in real-time, this can reveal everything from what your customers want, to areas for improvement. All you need to do is take time to access that information. Without having to decipher complex charts or unintelligible user patterns, you'll be able to see how customers are interacting with this content, and when their attention wanes (i.e. when they click away).
As well as providing invaluable information about your audience, this guarantees that you can perfect your video-based CX strategy and beyond moving forward.
How to execute these ideas
Despite these undeniable CX benefits, video content remains an unreachable goal for many. Remember that 64% of marketers still see this as the most challenging content to create, with 23% reporting that they simply lack the time. In fairness, there is some truth behind these claims. Unlike written content, video efforts require specialist equipment and knowledge to achieve verifiable results. Despite being easy to consume, video creation also tends to be a fairly lengthy process. But, that still doesn't mean you can't execute these ideas to improve your CX moving forward.
As video content begins to come to the fore, many companies are finding that getting this right is merely about developing simplified processes using the right software. Rather than implementing complex video creation across a variety of editing programs and computers, investing in a dynamic video asset management software (VAM) could take the hassle out of this elusive content for you.
The main benefit to software like this is a cloud-enabled collaborative workflow that you would struggle to find elsewhere. By making video files accessible on all computers within your workplace, you allow for easy transfer between departments, and even external freelancers. That same capability also makes way for searchable archives using object recognition and more. This is a sure way to the repeatability we touched upon above and more. It also guarantees that video improves your CX in a significant way moving into 2020 and beyond.