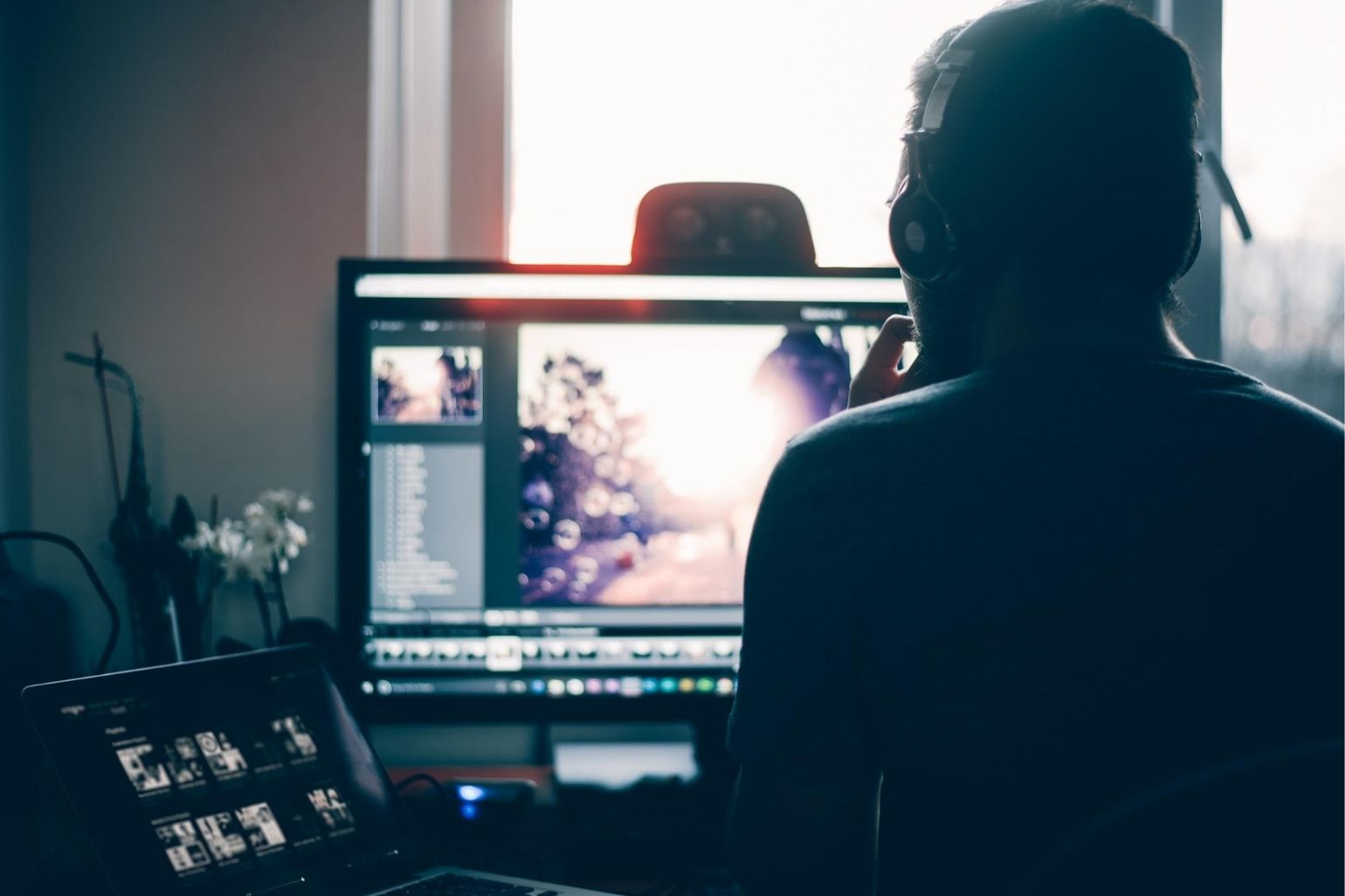 Being able to work remotely is essential right now for every industry, and the use of the right technology like MAM (media asset management) software can help. But how can you ensure you're getting the most of MAM in a remote world?
If you want an in-depth breakdown of everything a MAM can do for your remote editing workflows, check out our free eBook: The Essential Video Asset Management Handbook. In this article, we'll touch on 3 main features of a MAM platform, and how you can use these to their full potential within a remote context. Let's get started.
1. Centralize your access — not your assets
Remote access is the central challenge of remote editing. There are security concerns (which we will get to next), but first, and foremost, your teams need access to assets. Video files are big — really big. A standard PRORES 422 HQ at 1080 and 30fps is around 1.7GB per minute of footage. Regardless of administrative problems, just getting video files to remote locations is a technical problem.
Using proxies to access assets:
A modern MAM system turns the access problem on its head. Rather than having to share files, you simply access those files remotely — through the cloud. To do this seamlessly (without breaking your bandwidth) a MAM will automate the two-stroke process of proxy creation and conform:
Proxies: Frame-accurate compressed copies of an asset (achieving up to a 98% reduction in size) that can be edited in the cloud.
Conform: The process of taking edits made to a proxy and replicating them on the high-res master.
The process of proxy editing and conform can be replicated manually. However, a MAM will transform that into a centralized and collaborative system. Rather than having to provide access to a large number of individual and disparate assets, a MAM delivers a centralized portal to access those assets.
Make collaboration even easier
In addition to these security features, a MAM system can provide editors using software like Adobe Premiere Pro the ability to easily "check-in" and "check-out" projects. This feature speeds up the collaboration process and makes it easier for editors to access exactly what they need immediately. Here's how it works:
Check-out: On a project with multi-user access, when you click check-out, proxy streaming allows you to check out a project and deliver it directly to your project bin without waiting for it to download onto your computer. That means you can load the media into your source monitor and start editing straight away.
Check-in: The check-in feature allows you to put your project back into the centralized system for your colleagues to find and easily start working on. Because you're using proxy versions of your assets, check-in is fast and can be available to anyone with shared access immediately.
These features make sharing assets even easier and cuts out time wasted for the right assets to load, streamlining the remote collaboration process. You can even restrict access in a project to a single user, which can help keep your media secure.
Consider security
Having a centralized portal to all of your assets may cause problems within an organization, so it's important to consider security too. That's where modern MAMs (like IPV's Curator) are extremely helpful. They allow you to:
Set who can access and edit centrally-located media using a permission-based framework, meaning freelancers can be brought on when needed
See who has used each asset, any edits they've made, and when they were made, meaning tracking and traceability is easy
Add watermarks for each individual editor in case of any leaks
Encrypt your centrally-located files for extra security
With the use of proxy creation, security, and features that allow for easy checking in and out, the right MAM software can help centralize your assets, making the collaboration process smoother and workflows more efficient.

2. Create hyper-descriptive metadata
Studies show that 10% of your editors' workdays are typically spent looking for the material they need — even when working in a central office. In a remote context, finding and accessing the material needed is only going to get more challenging.
Once you have a centralized location for all of your assets, it can be difficult to find what you need. That's where metadata comes in, but more specifically, hyper-descriptive metadata. This means going a lot further than adding the standard creation and ingest date, filename and length.
A MAM system can help you accurately tag and categorize your media in a way that makes it easy to find. The more descriptive the metadata, the quicker it is to find the specific clip you need — and sub-clip within that asset. A MAM also allows you to create consistent metadata, so assets can be grouped together in a more ordered way, making video clips easier to find.
Save time with automated metadata
Manually tagging videos is a time-consuming process — time that asset managers don't have. In an era of remote video workflows, editors are more reliant than ever on archive material, and they need to find that material quickly.
That's where detection software comes in. Object detection and voice recognition make it easy to detect images and sounds during ingest, and tags can automatically be created for approval by media managers. This software makes archives more transparent than ever before.
The right MAM, such as Curator, analyzes both audio and visual content from your footage and automatically tags it with keywords and phrases that describe what it contains. This makes it possible to search for very specific video assets rather than having to scrub through various assets to find what you need. Check out our Search and Discovery Portal for more information.
3. Do it all from your editor
If you use MAM software, it needs to integrate with your current editing software, or you're likely to create redundant processes that waste time. Curator for Adobe Panel enables editors to fully integrate their MAM system into their editing software, providing features (such as check-in and check-out, as mentioned above) that make the collaboration process quick and simple.
It's important to note that Curator is a capable MAM that integrates with a range of editing software — such as Avid Media Composer — and adds value to your video production workflow. However, Curator's partnership with Adobe has delivered above and beyond the value added to the editing process, as Curator for Adobe Panel allows for access directly to archive and remote editing features within a panel workflow. The partnership gives you with the ability to:
Edit frame-accurate proxies without ever having to download a file using only a basic internet connection (<2mbps).
Search for and edit files right from your existing software, using advanced metadata and detection software, as previously stated
Import content and metadata in your project bin, making checking in and out easy
Helps you control who has access to what, ensuring extra security within your business
All of these features give you the peace of mind to collaborate remotely and ensure everyone is on the same page about various projects being worked on. The Curator Panel simplifies the workflows, provides intuitive search and reduces the burden of administrative tasks, allowing for streamlined processes.
Use your MAM to its true potential
Using the right MAM technology is only the first step to improving your processes. Technology is only a tool to help you to get where you need to go. Digital transformation requires your organization to adopt the processes needed to integrate the software into your workflow and get the most from it. Use your MAM to its true potential and continually improve processes in a way that's tailored to your specific outcomes.
Getting the most from your MAM is an important step for the future of your organization. Not only will it help you work more efficiently remotely right now when you have no choice, it will also help you streamline your workflows if and when you ever return to the office too.
If you're looking for an easy and effective way to help your team get more out of your archives, we recently introduced a version of our Curator platform called 'CuratorNow' which supplies most of the capabilities of standard Curator but can be deployed within 36 hours. You can improve your remote processes now before deploying the fully bespoke Curator package that can be tailored to your business' needs, streamlining your workflows for the future. Simply book some time with Gabrielle below to find out more. 👇👇👇