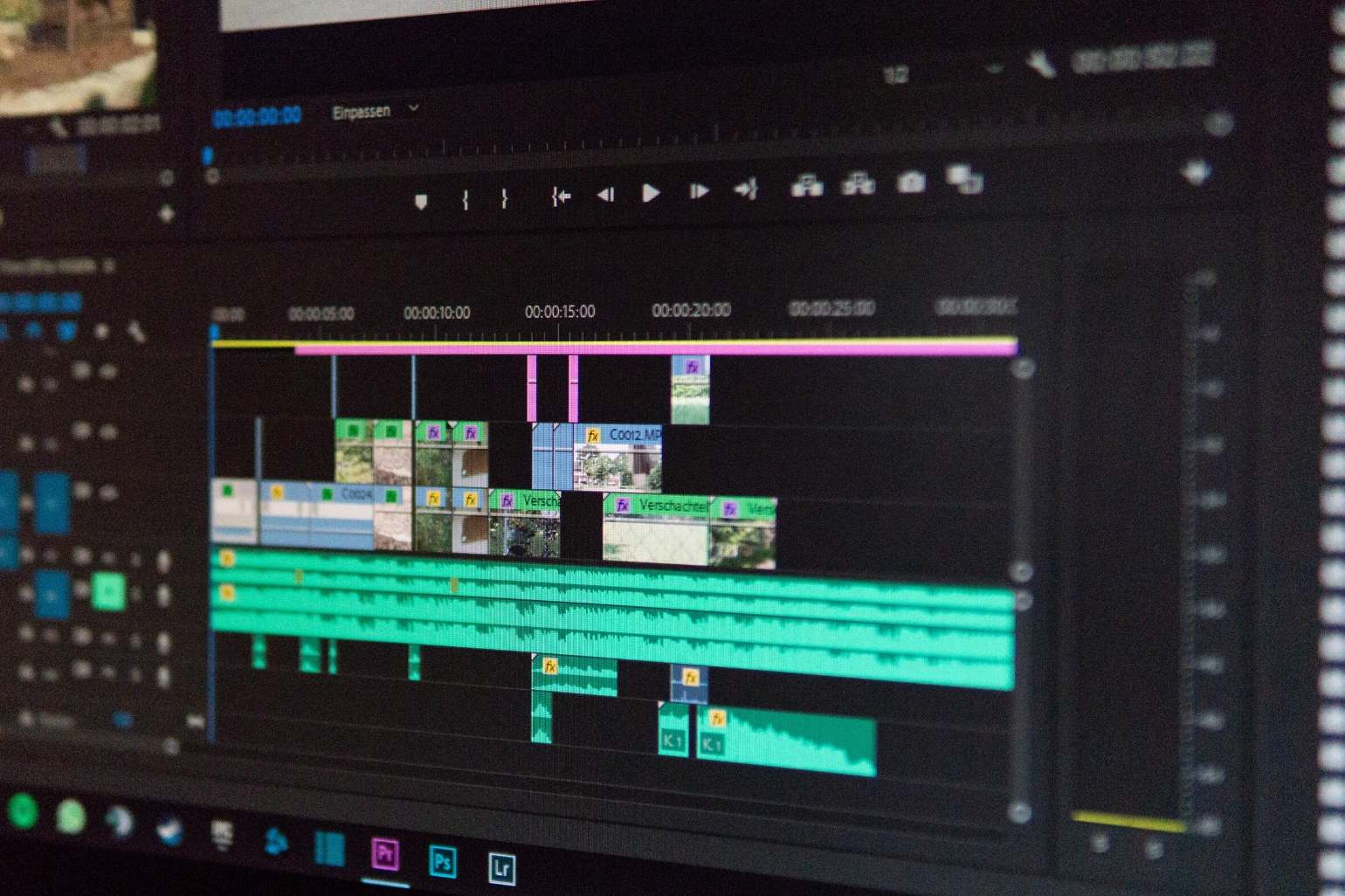 Keeping your project bins streamlined and straightforward is a critical component of building an effective workflow in Adobe Premiere Pro. With remote workflows, the importance is magnified. Large bins create slow load times and complicate the discovery of assets.
Although you might think your bins are "streamlined", large portions of the industry operate with unnecessarily bloated bins. We are going to look at how media asset management (MAM) software can sidestep the challenge of project bin management to create simple and agile workflow options. There is a better way, we promise.
Full disclosure: We sell a media asset management (MAM) platform, and are going to use our product (Curator) to highlight specific ways Adobe bin management can be streamlined using MAM technology. Although our product is specifically designed to integrate with Adobe Premiere Pro (through the Curator for Adobe Panel), there are other options on the market that can duplicate some of the described functionality. Just make sure to check product-specific details before making any assumptions.
With that out of the way, let's get started (and don't miss David's demo video down there! 👇👇👇)

Why project bins are a problem
How much time do you spend looking for media? On average, one in every ten hours is spent looking for clips, audio tracks and other media files. That's time that could be spent on more productive editing. Some companies, especially agencies, use folder trees to organize files by project. Tree structures can become complex, burying folders and files deep in a hierarchical tree. Users are then forced to search multiple folders to find the right file, and can end up duplicating files across multiple folders — creating IT/storage headaches and unnecessary expense.
These tree structures can end up duplicated within Premiere Pro project bins, even when only a small percentage of the files are needed. Who wants to stop editing to find a file that wasn't moved into the project bin? And moving only a single file can create challenges identifying and re-calibrating supporting metadata.
Project editors often want to have lots of files in project bins in case they need to use something from a stock library or in-house library. That's ok if you're working from direct-attached storage. But if you are working remotely, it can seriously slow down your project. Ultimately, it's faster (in both cases) to pull in those files just when they are needed. But to do that, you need sophisticated search and discovery functions delivered by a MAM.
Before we get there, it's worth looking at some of the problems that arise when taking a direct route and replicating these structures (wholesales) in your project bins. Several, that you may be familiar with are:
Slow load time:

Moving files to your project bins creates links to those files within your project. When you load the project, Premiere Pro will reference check each of those files against their original path. The more clips within your bin, the longer the processes will take.

When working on-premise, the lag created by extensive reference checking can be manageable — even if unnecessary. But when loading projects remotely over the internet or via a VPN, the time delays become debilitating.

Decreased performance:

Working with large data sets can create a decline in Premiere Pro performance. If a complex folder structure is replicated into a Premiere Pro project bin, editors may have to search through thousands of video clips, audio tracks and graphic files to find the ones they need. If they have to manipulate large files, editors may encounter delays, especially if they are working remotely or with less robust computer systems.

Strained system resources:

As you fill your project bins, you place greater strain on your network connections and end-user devices. Unless you are connected directly to the storage (e.g. a removable hard drive), this can create significant lag not only for loading, but ongoing editing and operations.
But the challenges of managing project bins don't stop here.


Searching the bin
Premiere Pro's search engine references filenames. This is useful for editors who have good file naming conventions. But without this, they will have to spend time browsing through bins and file folders until they find what they need.
Creating file naming conventions can be cumbersome and prone to error. What about that undetected typo? Trying to remember the name of a file from last year's campaign even when naming conventions are in place can be difficult. Limited search capabilities only make finding the right assets more time-consuming.
Version control
Project bins use static folder control. Static controls require users to update the primary source whenever they make a change. This approach can create problems if multiple users are allowed to access the same file simultaneously. Static controls place the burden on project managers or individuals to ensure a single source is maintained.


How MAM improves project bins management



A tightly integrated MAM adds to the base features of Premiere Pro to make project bin management more fluid. The Curator MAM sits directly within Premiere Pro as an integrated panel that can be accessed and manipulated like any Adobe panel within your workflow. It provides advanced search and discovery features, can generate 2% streaming proxies, and centralizes your access to assets that, themselves, can be located anywhere — offices, the cloud or data warehouses.
Curator organizes assets into a single view, so users don't have to remember where a file is stored. This design can improve workflows and productivity through the following:
Decreased load time

Improved performance

Enhanced search capability

Version control
Businesses do not have to move their assets from existing storage, although the system is designed to allow migration of assets to alternative storage such as the cloud. Let's look at these benefits one at a time.
1. Decreased load time
Curator uses streaming proxies, bypassing the need to download large files. Editors simply import the proxy stream to begin editing. There's no waiting for large files to download. These systems ingest live content to produce a 2% proxy stream for almost instant editing.
2. Improved performance
Because the proxy stream is 2% of the original asset size, project bins are smaller and more easily manipulated. Fewer system resources are required to deliver the same video editing. Internet speed is less of a concern. If a remote system can view YouTube videos, it can support a 2% proxy stream.
3. Enhanced search capabilities
Not knowing the filename of a video or graphic file can mean hours of browsing through folders in Premiere Pro. With MAM's enhanced search capabilities, locating assets can be much faster, reducing that wasted hour to seconds.
Curator uses advanced object detection and speech recognition to automate the creation of hyper-descriptive metadata tags. This AI-driven metadata process is then passed to the manual logger, where select clips can be cross-referenced by a technician to improve accuracy. The outcome is searchable transparency to all assets ingested this way.
Editors can search an asset's metadata for the exact clip they need. This can be done through text searches or search by content type. Faceted search filters allow for even more control and provide instant search results.
The ability to apply these search features to files outside of your project bin and then immediately access those assets using streamed proxies allows editors to limit the number of files in their bins to just what is needed. That means that project bins are smaller and easier to manipulate.
4. Version Control
Some MAM solutions offer version control. Projects can be checked in and out, so others know if a project is being worked on. No one has to wonder if they are working from the most recently edited file. When a project is "checked back in", a comment box is included to maintain a record of what changes were made. A history of changes makes it easier for a distributed team to keep each other informed on what has and has not been completed. This capability is especially useful with a remote workforce that works in multiple time zones.


How the right MAM delivers added benefits
With the right MAM solution, editors can customize workflows and increase productivity. They can realize such benefits as simplified control panels, descriptive metadata, and machine learning technologies. The right solution means companies can provide remote access that enables collaboration while maintaining project control and data security.
A number of critical features to look for that are delivered by Curator are:
A simplified control panel:

Providing a centralized view of media assets makes it easier to find and view projects. Curator lets you customize the control panel by selecting different views such as folder trees or metadata. You can even determine the size of thumbnails in a grid view.

Hyper-descriptive metadata:

Using AI technology and manually logging to expand metadata improves asset searchability. Metadata can be used to tag clips with exactly what is going on inside the video. Editors are able to find what they are looking for using text search or faceted filters, and can jump to the exact clip or sub-clip they need — removing the need to scrub along the file, looking for relevant parts.

Remote access

: Enabling seamless access to production and archive assets through streaming proxies makes

working remotely feasible

. Access to high-speed internet becomes less of a concern. With automated proxy and conform creation, much of the resource-intensive activities can be done at a central location.

Collaborative tools:

Requiring standardized check-in and check-out processes helps track changes and improves collaboration. It's much easier for all team members to know who is working on what.

Data security:

Deploying a watermarked and encrypted framework ensures IP security.

Streaming

also reduces the chances of a data breach since no files are downloaded.

Project control: Even more important than standard security features, permission control settings allow you to control who has access to what. You can even decide what individuals can do with those assets once they have been accessed.


The flexibility built into the system makes companies more agile when it comes to deploying new or updated projects. Suddenly, a remote workforce does not seem out of reach. If you're interested in learning more, contact us to schedule a demo or speak with Gabrielle! You can book time right into her diary down here 👇👇👇