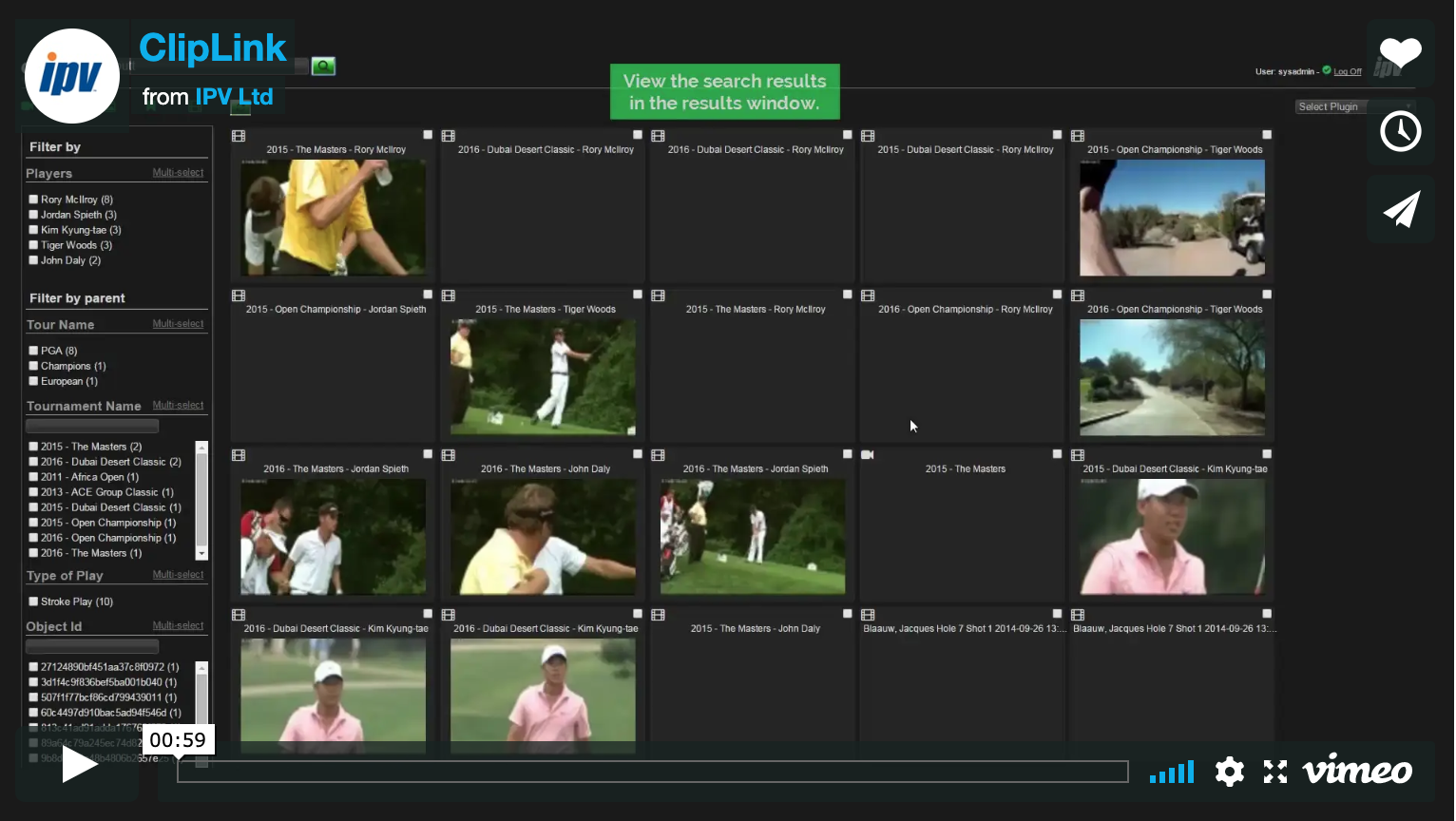 We have created a brand new search experience for our new and existing users, through the development of a new search application we call 'ClipLink'.
ClipLink from IPV Ltd on Vimeo.
Given other search tools available on the broader internet, users are familiar with initiating a search via a single search box on a page, this is colloquially termed a 'Google-style search'. The ClipLink application provides you with a simple, intuitive search which is initially broad but can be narrowed down by using filtering tools to explore the dataset and pinpoint assets and asset types. This application is so simple to use that even if you are completely unfamiliar with our Curator system, you can intuitively explore the dataset and find the assets you're looking for.
A common theme within IPV's search tools is the option to filter a search to include only a subset of the available asset types. For example, searching for only video assets or video and audio assets. This simple type of filtering is regularly used and included in ClipLink.
To complement the asset type filter, the returned search results also show the type of asset which has been found, this will massively enhance the search experience by allowing you to filter down your broader simple search to both explore and target assets within the dataset.
To perform filtering, you are able to restrict your search results to show only assets which have a certain property or feature. For example, after searching for all 'putts' you can then restrict your results to show only those putts which were holed by 'Rory Mcllroy'. You're then able to quickly and easily initiate a workflow from the search results view.
This approach means you don't waste time searching for things that don't exist, ultimately giving you more time to get on with the things that matter. It's a win - win.