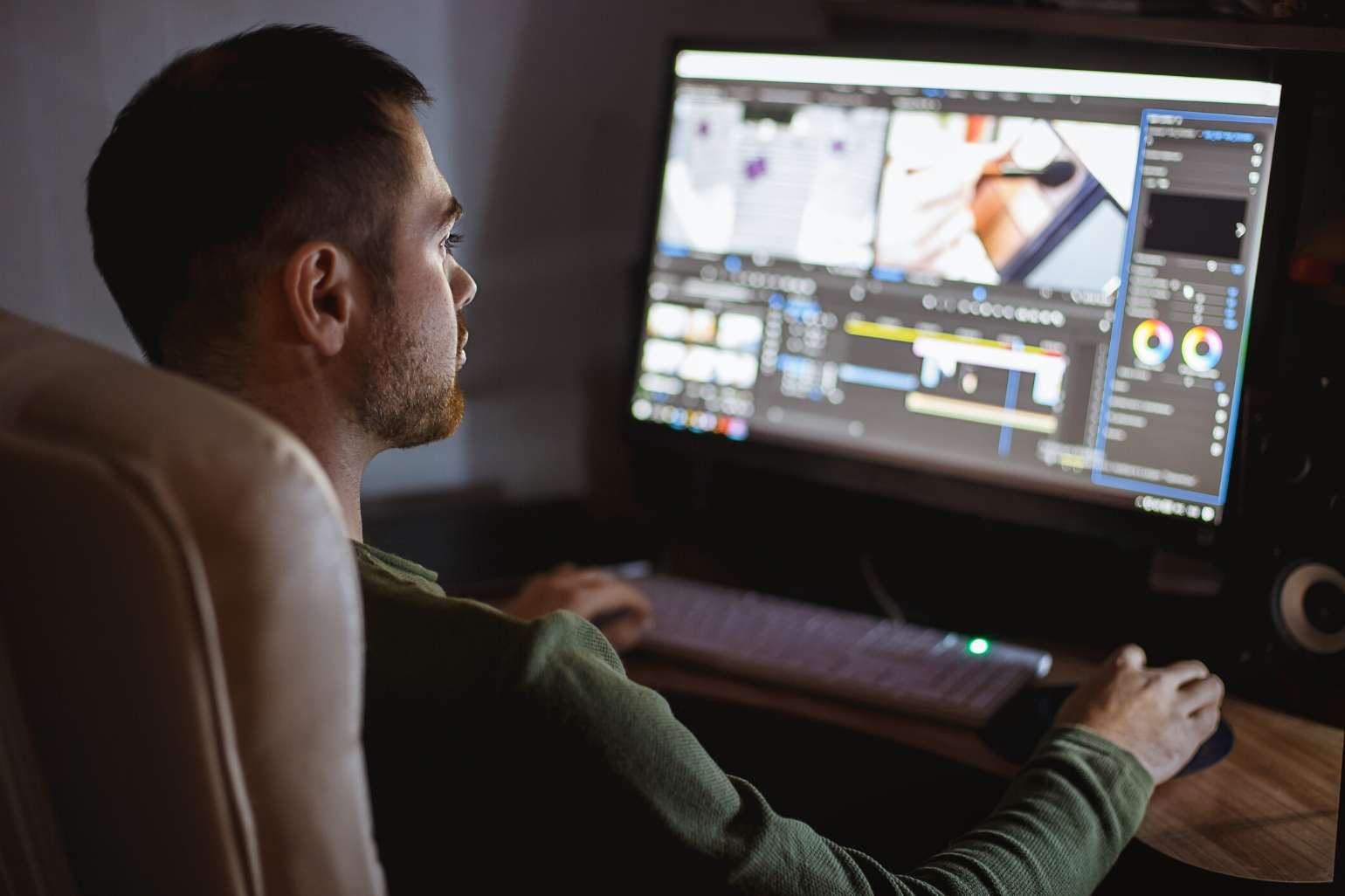 The creative industry has faced many challenges in the last few months, especially when it comes to remote editing. What was once a more centralized task for creatives has become disjointed, with editors scrambling to meet deadlines while working from home.

During this time, collaboration is key. And that means using the right tools to help you achieve that collaboration. The good news is that media asset management (MAM) can help make the process of remote editing both easier and more efficient.

There are a few essential features of MAM that everyone involved in the creative process must leverage, from software integration to proxies and intelligent search. Let's look at some of these must-have features of MAM in more detail…

1.Integrates with existing software

One of the major hurdles that video editors must overcome is finding technology that will integrate with their existing software. Why invest in software that hinders rather than helps? It's vital that the software you use streamlines the video editing process. This is where the MAM can help video editors who have a set of products they're comfortable with.

The right MAM software can work well with these products. Some of the benefits include:
Numerous integrations that make it easy to slot video asset management into the process of content creation without losing any functionality.
Integrating with existing investments that ensure legacy technology doesn't hold anyone back.
An easier adoption process, shortening the learning process while allowing existing team members to continue with their daily workflow without missing a beat.

Some of the existing software that MAM can integrate with includes Amazon Transcribe, Microsoft Azure, TVT Media, Dixon Sports Computing, EVS, Oracle Front Porch Digital, Final Cut Pro X, and more. MAM can integrate with dozens of software programs and applications, allowing video editors to enjoy the products that make them comfortable while working remotely.

2. Access to archives

While live video might not always be available during this challenging time, it's critical to leverage the power of archived footage. With access to archives, the video repository will be centralized, making the editing process easy.

MAM can not only provide access to archives but will also make them dynamic. This will become the 'new normal' for video post-production in a more remote world. Providing access to archived materials is one of the biggest challenges when it comes to working from home. However, MAM is the go-to solution when it comes to not only providing access to archived materials but also controlling who has access to what. MAM solves these accessibility issues by using a permission-based system that is both intuitive and transparent.

Furthermore, access to archived material can be traced and you can see who has used what material which streamlines the management process. Editors can access archived environments directly from their production tools. The benefit of this simplicity cannot be overstated.


3. Proxy workflows and conform

Proxies are an important component of remote editing. Proxies are compressed versions of media files. Proxies shrink the sizes of files, allowing them to be transmitted more easily, edited and then conformed. Therefore, in the world of post-production where it's important to transmit these files to those who need them, they are essential. Some of the benefits of proxies include:
The ability to edit them online without soaking up all the bandwidth
A sense of ease when conforming proxies with master copies
The ability to edit and store videos using the cloud

High-quality springboards are essential in today's environment. Remote processes would not be possible without proxies. MAM software allows the user to automate proxy creation in a safe and efficient way, getting the editing process moving without increasing anyone's workload.

4. Simplified ingest

Video management systems are only going to work well if there is content contained in it — however, this content might be spread across numerous locations. These might include hard drives, desk drawers, and even on the desks of certain editors. They might even be located in the cloud.

In order to work from home efficiently, this content has to be ingested onto a single platform. That is where MAM can help. Remote ingest allows the team to upload work from almost anywhere in the world. This ensures that remote contributors will have access to crucial content on time.

Instead of trying to figure out where files are located or where they're coming from, use a MAM platform to add custom metadata on video ingest files, saving time and avoiding the problems created with having to duplicate the content. Easy, remote ingest is a creative feature in today's era.

5. Intelligent search with automated metadata

MAM also has the ability to make it easier to search for files using automated metadata. The ingest and analysis process associated with MAM technology will automate the creation of highly descriptive metadata. With searchability increasing in power, metadata is the focus. The ability to leverage automatically created metadata to quickly locate audio and video files is critical.

When searching through old video files, it can take a long time to find exactly what's needed. The ability to leverage a "control + F" function for video files can completely change the way video editors search for files. This can save a tremendous amount of time, making the editing process far more efficient.
6. Object detection

Object detection is a critical tool in today's era of MAM. Think about an editor who has been told to remove a small snippet of a video. It might be possible to access the file, but there isn't a timestamp for that specific moment. It can be incredibly difficult to find that small snippet within a larger video. Object detection can change all of this. Instead of wasting time sifting through the video file, that specific scene can be accessed quickly and easily as AI does the hard work of finding what you need quickly.

Clearly, object detection can completely change the way creatives manage their digital asset. It essentially places them in the driver's seat with the power to access and edit large video files quickly through the cloud. By moving to specific scenes quickly using object metadata, video editing becomes far more efficient.

7. Multi-user access and control permissions

Video editing is a comprehensive process. It relies on everyone doing their job to bring the final product to fruition. Therefore, it's important to be able to grant permission to everyone who is involved. While it is important to keep files safe, it is tedious to send clips manually to each individual person.

MAM can solve this problem using permission-based capabilities. This system allows the user to both set and save specified permissions, assigning new users quickly and easily. This makes it possible for the administrator to tailor who accesses which clips. It can even add watermarks to trace edits back to a specific person.

MAM can also handle multi-user access. Team managers may want to overlook certain parts of the results process as they unfold. Multi-user access allows the leader to take control of the collaborative process in the office and interpose this onto a remote landscape which also makes it easy to bring on freelancers when needed. Some of the features include:
Traceability for edits that take place in real-time
Integration with numerous editors ranging from Avid Media Composer to Adobe Premiere
Capabilities that are tied to the cloud

These are only a few of the numerous benefits that are provided by multi-user access through MAM. Both permissions and multi-user access are critical to creatives in the world of remote video editing.
Leverage the power of MAM for remote video editing

These are only a few of the numerous features that can streamline the process of remote video editing. Not all MAM will achieve these features so it's important for you to take the time to find the MAM product that is right for you.

Curator is one of the top MAM products in the industry and can handle all of the above tasks and more. Use a product that has been designed specifically to make the process of remote video editing more efficient.