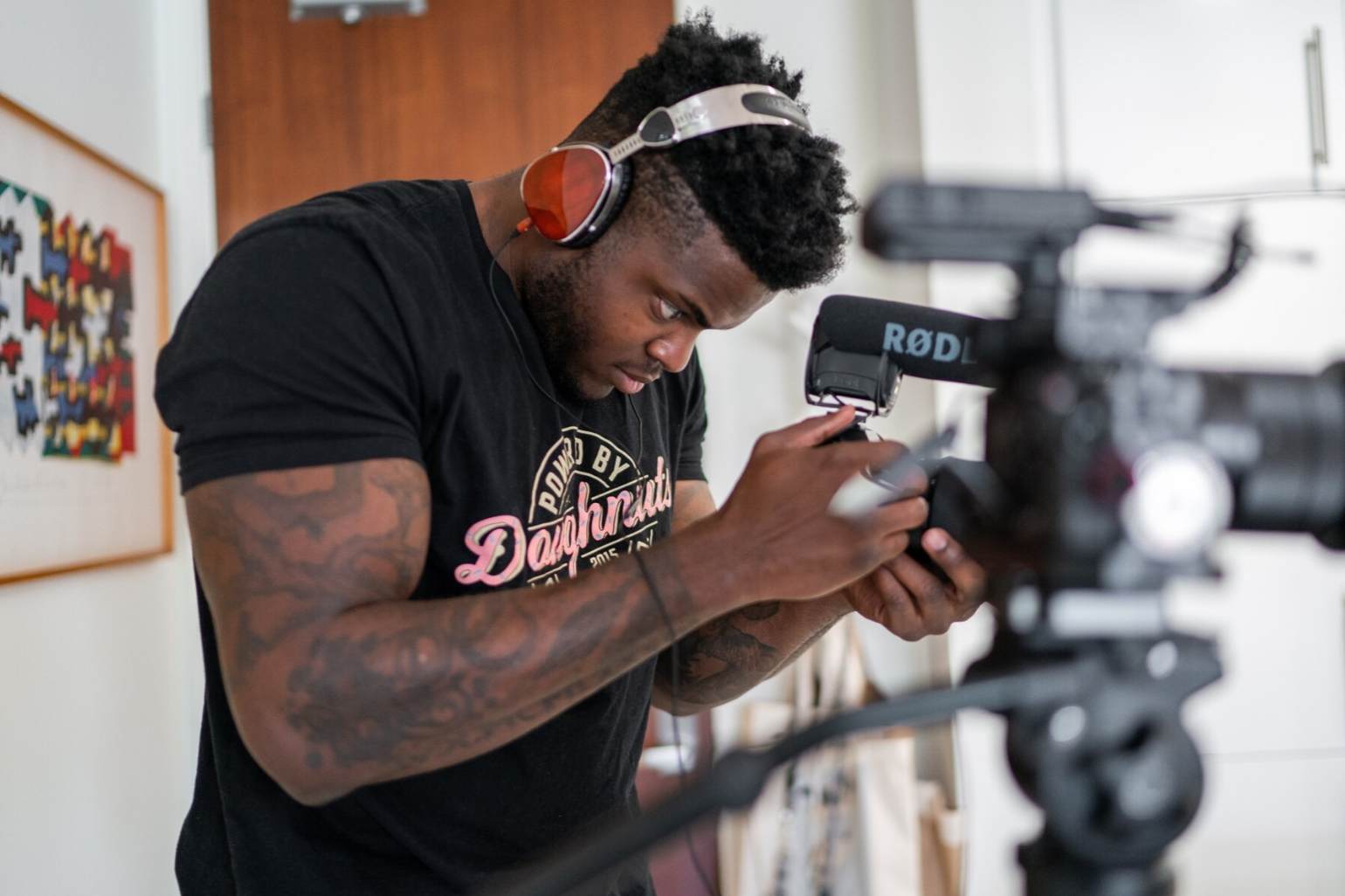 Every industry has been impacted by the COVID-19 (coronavirus) pandemic. As the world starts to reopen, there is a new normal that is starting to take shape. While this includes hand sanitizer, face masks, and social distancing, this also poses some specific challenges for the video production industry as a whole. Numerous films have had to push back their release dates, TV providers have struggled to find live content to air, and films that are in production have halted entirely.
As a result, there is a need to produce a new set of best practices. As software providers for post-production operations, our expertise is on post-production workflows. On-set filming is likely to change and confronts a whole host of social distancing-related challenges. We will address some of these, but our ability to add real value to this conversation is focused on managing workflows after footage has been captured. With this goal in mind, there are a few areas of focus that pertain directly to the industry of video production.


Changes in the on-set industry
There are going to be some major changes in the world of on-set filming. Those who have kept up with the latest episodes of Saturday Night Live likely saw that many of the actors and actresses were filming sketches at home before splicing them together to make one, hilarious show. This simply serves as a microcosm of the role that remote filming and drones are going to play as the on-set film industry starts to reboot.


A new way to film
As a result, many companies are going to have to shift the direction of their projects with the idea of remote filming in mind. Interviewees and presenters are going to have to film their own footage before sending it to editors for post-production steps. Therefore, producers and directors are going to have to hire remote actors and actresses who have their own equipment (and know how to use it).
Consequently, the type of videos that producers are filming is probably going to change. With fewer opportunities for live-action filming, expect to see explainer videos, animated infographics, and more. Drone filming is another method that is going to grow in popularity. Social distancing is going to be the new normal and drones provide an effective way to get around this problem. For example, Tennis Channel recently used drone filming to show a live tennis match.
The changes regarding on-set challenges are the most likely to change over time. Unlike some of the post-production aspects discussed, it's unlikely that these issues will carry on after a vaccine is developed. In contrast, changes to post-production may be permanent.


Remote editing and collaboration
This is going to be one of the central themes of the new normal. Video editing and collaboration are still important and, with social distancing measures in place, it will be hard for companies to avoid this "work from home" theme.
Remote editing does have a few benefits. For example, this allows companies to hire remote editors, which allows them to expand their hiring net. They can afford to look at more editors, finding the perfect professional to align with their goals. With the desire for modernization in many industries, remote editing can be used to create flexible workspaces.
In order for remote editing to become a reality, there are a few features that need to be considered. These include:
Cloud-based files
In order to create a functioning remote workplace, companies need to create cloud-based files. This allows everyone to share their files with ease. Video files are simply too big to send back and forth over email. Instead, with access to the cloud, production teams are able to upload their files to the cloud. Then, everyone can work on the file at the same time. MAM tools will make this process easier by using proxy creation. With the necessary proxies, seamless integration becomes possible.



Set permissions
One of the first problems that organizations are going to encounter as they go about this process is control. While it's possible to create the file, there isn't much control over who can edit the video. Furthermore, it might be hard to figure out who made which edits.
This is where MAM platforms are critical (like ours — check out IPV's Curator). These platforms provide tools with permission settings that can be controlled. Team members will each receive access to a file that has been centrally located. Then, the file's owner is able to set permissions and controls. They can even add watermarks for added accountability. This improves collaboration, which is critical in the remote setting, changing the future of video production.


Access archived material
In order to properly work on a project, teams need to have access to the right material. This starts with finding the right files. Archived material access is important. This is one of the biggest challenges that must be overcome when it comes to remote editing.
Again, MAM is the only solution when it comes to controlling who has access to what. MAM allows leaders to take the same permission-based situation above and apply it to archived files. This provides team members with limited, traceable access to archived videos, leading to a dynamic archive that allows editors to access other video repositories, simplifying the editing operation.

Experiment
This is a new world for everyone. It's the perfect time to try something new. There are evolving technologies that are constantly improving the capability of everyone to work from home. MAM platforms are some of these newer systems and it is likely that teams will uncover new procedures that will remain viable once the pandemic is under control.
Remember that disruption is challenging, but this also presents an opportunity. There is a lot that still has to be explored, so keep an open mind and don't be afraid to experiment. There might be a hidden gem that needs to be uncovered.
These are the steps that need to be accomplished in order to make remote video editing and collaboration viable. Proxies, permission-controlled access, and multi-user access are central to its success.


The importance of archived materials
As alluded to above, archived material is going to be incredibly important during the video production process because it allows the team to skip several steps by using material that has already been created. The ability to reuse footage simply saves money and time. When research shows that 1 in 10 hours spent at work by creatives is already spent looking for the material they need, it is clear that something needs to be done to address this issue.
The answer is delivered by MAM in the form of descriptive metadata. Advanced MAM uses object recognition and speech detection. This creates highly descriptive metadata, leading to a transparent archive of video footage. In essence, this provides creatives with access to a "CTRL + F" button for their video archives.
MAM also provides creatives with the ability to remotely access their archives using the permission-based system described above. By putting together a dynamic archive, the result is a single, streamlined solution that leads to improved access. This makes it easier to reuse footage. Team members will be able to use their permissions to access archived footage with ease and recycle it, providing new content for the viewing audience.
For this reason, it's critical to invest in MAM platforms that can make it easier to search through archived video footage. It's going to play a major role in the future of video production, saving time and money. This will set the stage for the future of the industry.


Free up time to focus on a new problem
It is important to remember that everyone is adjusting to this new normal, meaning there are going to be hiccups along the way. Everyone needs to remember to be patient and brace for problems to arise that are unforeseen.
Teams need to take time to solve them. One of the ways to save time (that can be used to focus on these problems) is to automate administrative tasks and streamline processes. MAM delivers the efficiency that video production teams need. Everyone should take a look at some of the top MAM platforms out there — including IPV's Curator! To learn more about how MAM can help, read our free eBook about it: The Video Asset Management Handbook.
MAM has the potential to save time and money, streamlining many of the hurdles that exist as video production teams get used to the idea of working remotely. This is the future of video production.