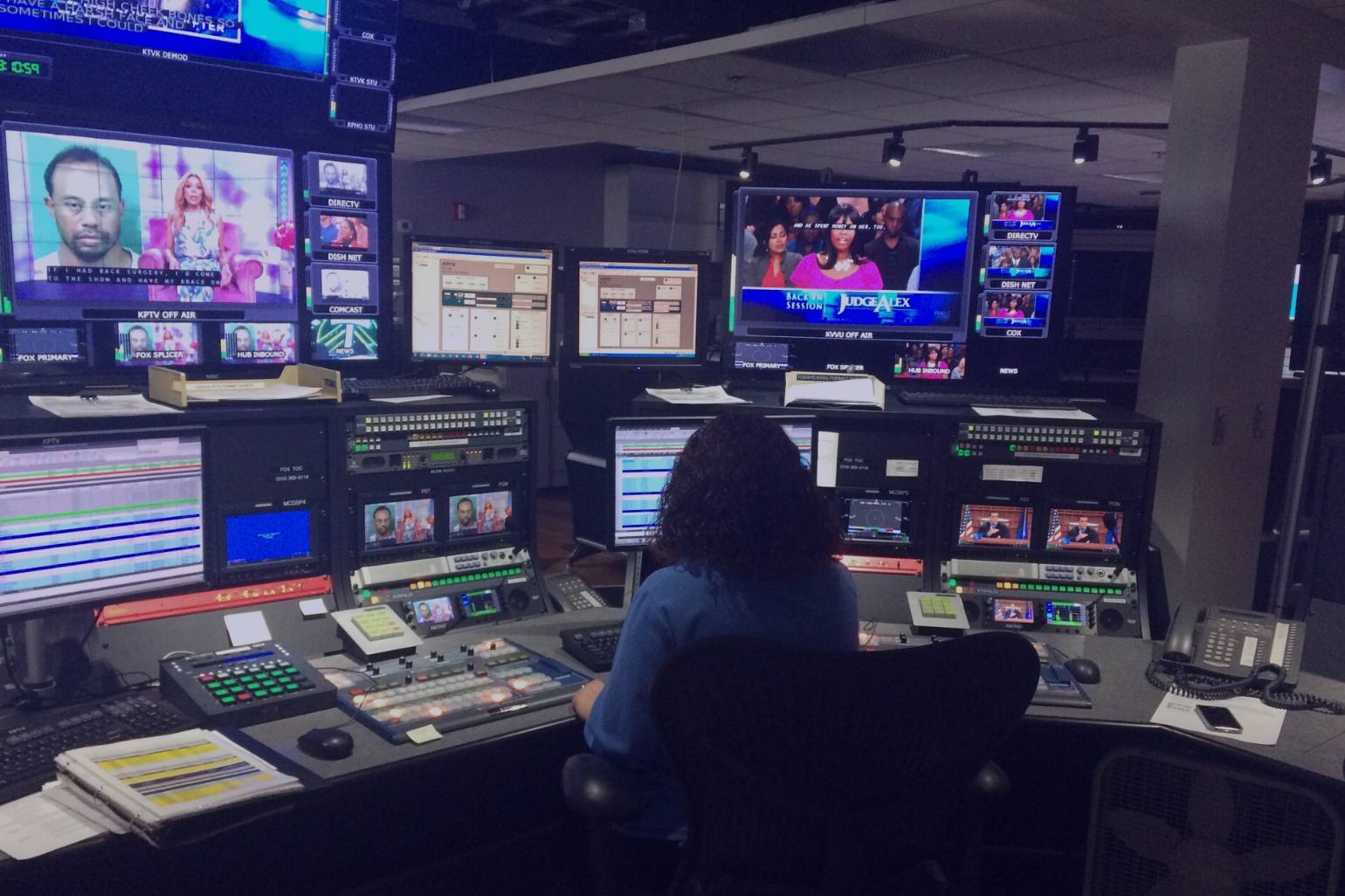 Social distancing implementations, though understandable, have brought untold challenges to many aspects of our lives. Not only do we have to avoid people while we're out and about, but workforces are having to find new ways to collaborate without breaching that notorious 2-meter rule. And, as we're fast finding out, this can be easier said than done.
In creative industries like broadcasting, in particular, the ability to work closely and share ideas within a collaborative team is vital. Yet, it's a workplace crutch that we're without for untold amounts of time. That's leaving broadcasting teams across the map considering how exactly they can continue to collaborate for the foreseeable future.
This is an especially vital consideration seeing as, with everyone spending more time at home, demand for video content is only on the rise. Demand for OTT platforms has particularly seen an influx of late, and broadcasters looking to compete need to get their heads around remote work with the use of MAM, long-distance communications, and a whole lot besides. Worse, they need to do it fast. Luckily, we've broken down a few surprisingly simple ways to achieve that goal.


Step 1: Get the basics right
As with any work setup, remote success primarily comes down to proper execution of the basics. In this instance, that mostly means thinking about tools and processes that bring ease to communications despite distances. The good news, in this sense, is that 56% of global companies were allowing remote work before this pandemic even happened. As such, the processes necessary for successful collaborations across distances are already in place. You just need to work out how to utilize them to fit your broadcasting team.
The main game-changer here is going to be the communication-led software you put in place. It would undoubtedly be a mistake to assume that long-winded techniques like email are enough to see you through. This would grind processes to a halt, and is guaranteed to get on everyone's nerves. Instead, you should be leaning towards some of the many fantastic fast-fire communication platforms on offer, such as:
Slack
Zoom
Skype
Trello
InVision
GitHub
Google Drive
These tools allow not only for instant messaging (a social distance workplace must), but also video calls, easy collaborative processes, and even separate groups for each project your team is working on. As simple as that, you take the pain out of social distance and ensure that your team continues to collaborate/communicate in every way necessary to complete video projects to the high standards you typically achieve.


Step 2: Use MAM to get into the cloud
Even with the basics in place, broadcasting poses some unique social distancing challenges. Most notably, you're working with large files that aren't traditionally easy to share with a team that isn't on your shared computer network. If left unchecked, this issue alone could lead to security breaches, and worse.
Even within the broadcasting industry, though, technology has long been shifting to ease these seemingly impossible processes. Most notably, MAM (media asset management software) seems ideally suited to this social distancing world.
This cloud-led software can be implemented to help your team within just 36 hours in some instances, meaning that even rapidly changing remote processes needn't be much of a challenge. And, once in place, such software can bring ease to remote file sharing, editing, and access thanks to invaluable assets that include:
Proxies
Rather than relying on large video files that have been known to take hours to upload from one system to another, MAM makes quick-fire sharing possible through a streamlined proxy system. These compressed copies allow for up to 98% smaller file sizes in a temporary format for editing and review that never once compromises on the quality of your master copies. Even better, with MAM software supporting your team, it's easier than ever to manage proxy workflows from a straightforward platform for the duration of social distancing and perhaps even beyond.



Integration with video editors
Quality MAM also integrates with a range of video editors, including Adobe Premiere, Avid Media Composer, and many more. This removes otherwise inevitable setbacks with remote editing processes, allowing as it does for team members to edit, upload, and track changes in compressed proxies from whichever editing software they happen to have at home.
Security
Security is sure to be a pressing concern for you right now, especially given that online sharing of video files is a notorious way to invite breaches onboard. This is an issue MAM addresses head-on using encryption and permission settings that are entirely within your control. What's more, files are watermarked to make tracking easier than ever. Many would argue that the centralized and overarching control on offer here way outstrips even offline processes.
Multiple user access
While it's entirely in your control who you grant MAM permission to, those who do have access to this cloud infrastructure benefit from multiple user access to all files, at all times. That means various team members can forever collaborate on the same editing projects, and even provide each other with real-time feedback, a benefit that you likely thought confined to the office until now.
Step 3: Make sure you provide access to archive and production environments
Providing access to files is one thing, but as any broadcaster knows, successful collaborations also depend on the archive and production environments you leave open to your team. After all, your team needs access to archive material just as much while working from a distance as they would in-house, and searchable archives play a crucial part in making that possible.
Luckily, this is a benefit that any quality MAM will offer, with advanced programs especially offering unbeatable archive capabilities that will help your productions not only during social distancing, but also in the future when lockdown is lifted. Metadata, in particular, plays a significant role in creating dynamic archives that are guaranteed to beat anything you've implemented before. This is nothing like the long-winded manual metadata processes you might have relied on previously. Instead, MAM utilizes automated tags, object detection, and even speech recognition for unbeatable archive streamlining.
Not only does this simplify life for your team during social distancing, but it can also improve your video labeling process moving forward. Investment now could even save you money down the line by making it easier than ever to reassess, and thus reuse, any video clips from your backlog as and when you need to do so.


Update your workflows and think long term
Ultimately, then, collaboration during social distancing comes down to a few key considerations. Logically, updating how you communicate across distances plays a massive part in that, but this is really just the beginning of the changes you should be making. Providing remote permissions, cloud landscapes, and multiple file access is also going to greatly shape your social distancing landscape. Not only that, but these crucial techniques can also become broadcasting staples as we move past the pandemic.
Improving and focusing your use of metadata, in particular, is guaranteed to make a huge difference in how you operate and collaborate moving forward. Even once social distancing comes to an end, the smoother work processes this creates are guaranteed to ease collaborations and even save you money. Not to mention that this, paired with multiple access to singular files, could see your editing processes taking half the time they might have otherwise.
While the light at the end of this social distancing tunnel is difficult to see, it's most definitely there. All you need to do is improve your processes today for a brighter tomorrow.