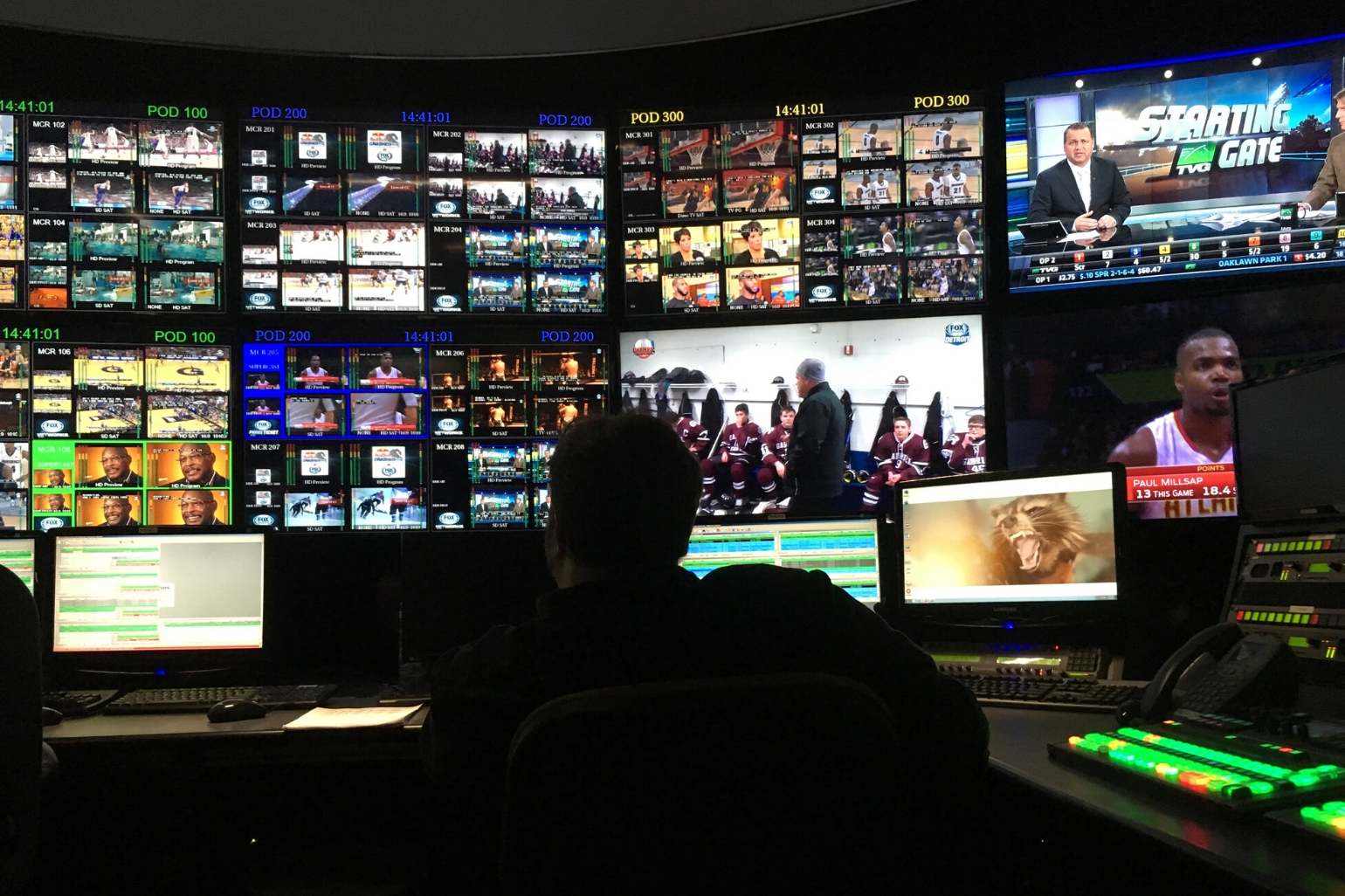 Broadcasting, like every other industry, has seen significant shifts over recent years. The importance of cloud editing, in particular, has been a pressing priority for a while. As a result, media asset management software (MAM) that offers these benefits, among others, has long been climbing up the broadcaster ranks.
Now, with a global pandemic that no one saw coming changing the working world indefinitely, getting into the cloud is about the only chance broadcasting teams have of adjusting with the speed necessary. It's also the best way to retain workflows and security as they do.
Of course, investing in software with haste is never a good idea, and it's possible that you're holding off making the changes you need for fear about what they could mean. That's why we've put together a list of the four critical cloud editing IT updates that broadcasters need to stand any chance at flourishing, rather than failing, in this sudden social distancing landscape.


# 1 - Cloud integrated proxies
Media file size has always been a setback for cloud video editing, especially considering how drastically the sharing of master copies alone can slow processes. Hence why cloud-integrated proxies should be your first update.
These more manageable alternatives to original video files can be up to 98% smaller than master copies, leading to benefits that include accelerated file sharing, low bitrates for online editing, and a whole lot more. Despite being developed initially to prevent repeated use of source tapes, proxies on the modern broadcasting stage can very much help you to get on top with perfecting cloud editing at last.
But you likely know that already. What you might not realize is that creating 'good' proxies that you can put to the best possible use becomes easier than ever with the help of a quality MAM. After all, proxies that are perfectly suited to your cloud platform must include:
Low resolution and frame rate
Compression
Frame accuracy
And more
These can be potentially long-winded processes until you automate their creation within your MAM backdrop. More than that, the ideal platform can also help you to enjoy proxy deployment within an end-to-end system for workflows that allow continued collaboration in a safe environment. All you need to do to ensure those much-needed capabilities is pair proxies with the rest of the features outlined in this article.


# 2 - Transparent and secure workflows
If you're just putting video editing into the cloud, it's natural to worry about the security of your workflows. After all, this is a relatively new approach that's starting to get adopted, and the risk of issues like data breaches (which can cost companies as much as $242 per breached record) could easily leave you with cold feet. Sadly, that's a fear you'll need to overcome before you can even get close to remote practices.
Lucky for you, stats reveal that as many as 90% of all breaches occur due to human error — a risk which, incidentally, the right software can altogether remove. You could even go as far as to say, therefore, that cloud editing is the safest option available when paired with MAM platforms that focus on critical priorities such as transparency and security without your needing to worry.
In part, this is because automated file encryptions based on protocols that you set can ensure no files are ever sent without necessary precautions. More pressingly, however, MAM can allow transparent and secure workflows through:
Permissions
MAM software allows you to set permissions where you want them, at levels that you're happy with. What's more, it's your prerogative to alter or revoke that permission when necessary. If you want to simplify this process across a team that's on even footing, you can preset permission categories and simply add members as and when. Or, you can take this one step further with customized positions. That way, you'll have the best possible grasp on not only who can download each file, but also what they can achieve in terms of editing.
Tracking
MAM implementations also make it possible to track access so that you can see who's edited what and when. This is your best chance at transparent oversights for every project, a benefit that is sure to improve your remote efforts. High-quality MAM programs can even take this one step further by providing watermarks that help you to identify and track any leaks, and where they come from.
With these peace-of-mind benefits behind you, cloud editing becomes a security must-have, rather than another risk that you don't need right now.



# 3 - Direct integration with editors and archive environment
If your team is forever having to switch between editors to find the files they need, remote processes will always be too long-winded to implement with any real success. That's why you also need to update your cloud integration capabilities for easier editing and archive environments at all times.
To get this right, it's first vital that you consider the tools you most often use, whether that be Adobe Premiere Pro, Avid, or more. By then selecting a MAM platform that integrates and centralizes each of these key programs, you can bring otherwise unfounded ease to editing and searching processes.
This effort ensures that your team can edit singular clips in a variety of programs as necessary, but it also saves them from searching for each clip for hours on end. Instead, this improved archive environment, alongside MAM metadata benefits like object and voice detection, means you can all enjoy searchable archives from the moment remote processes begin.
Even better from a collaboration standpoint, this integration focus ensures that your team can share files seamlessly among themselves. Done right, that should allow for editing that runs smoother, even, than your in-office efforts before now.


# 4 - Multi-use access to single files
Even once you've ensured permission and brought ease to the editing process, collaborations are going to struggle if multiple file access isn't an option. After all, neglecting this is sure to create access silos that slow processes no end and, ultimately, see team members dealing with video clips on a one-by-one basis. You can certainly say goodbye to the fluidity and real-time sharing of ideas that you've enjoyed until now.
Luckily, you can do away with these issues by updating with multi-use access in mind. This benefit, a standard with MAM setups, means that your team no longer has to wait for each other to send edited file clips before they can share the workload. Instead, they'll be able to work together, share ideas as they arise, and ultimately achieve better results in a smaller time frame.
In many ways, efforts such as proxies and integration are both fundamental underlays for making this possible. But unless you also focus solely on multiple access itself, you may struggle to feel the full extent of even those benefits.


Utilize the right IT features
You may have valid reasons for ignoring the broadcasting tech revolution until now, but that's no longer an option. As experts deem that this sudden shift spells the start of a long-awaited remote revolution, you certainly need to revisit editing capabilities on a wide scale. And, truly, MAM software and the benefits mentioned are your best chance at doing that.
With these updates in place, your team can work towards new processes that allow for smooth editing, even in the face of extreme uncertainty. Even better, shifting your processes with these necessary updates in mind puts you at the helm for continuing to feel those remote benefits as we move ahead. And, now and down the line, that could prove fundamental for securing your place against your closest competition.