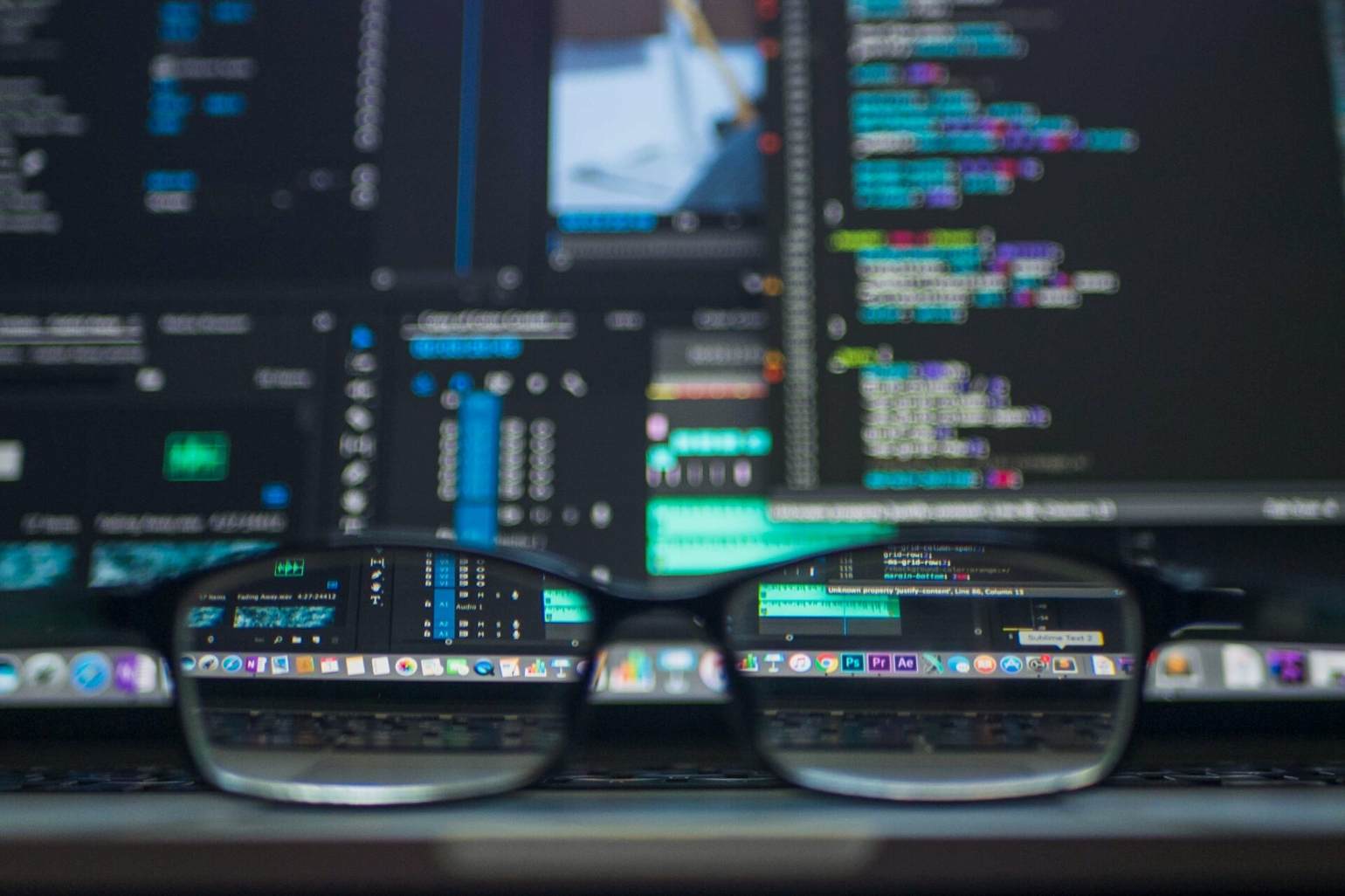 Countless video editors have Premiere Pro at the center of their working lives. Thousands have participated in Adobe MAX, Adobe's global showcase, and they know that we're already living in a future that requires easy collaboration and instant access to media from anywhere in the world
Last week, we were at the all-virtual Adobe MAX for two days of creative inspiration from the top minds in the field. Each year, attendees get a sneak peak at the future of content creation - and this year was no different, despite the radically different circumstances, which simply meant joining our colleagues from the comfort of our home offices.
From technology like AI and the very latest in image processing to hotly trending tips, tricks and techniques, we've highlighted the reasons why our biggest takeaway on the future of content creation comes down to seamless remote collaboration and how Curator is uniquely positioned to help.
Creativity requires seamless remote collaboration
As the world embraces remote working, video content creators need better tools than spreadsheets, email and Word documents. Video is far more demanding, with huge files and unreasonable bandwidth demands. What's more, editors need real-time responses. Lag is limiting. Delay is demoralizing. To keep your talent engaged and operating at peak creative efficiency, they need to be able to work together in a way that is similar, if not better than, working with their colleagues in a studio.
Part of this comes down to building off of the tools that are already favored by the industry. The best products will integrate directly: Curator integrates seamlessly with Adobe's Creative Cloud, Premiere Pro product, allowing remote creative teams to edit and collaborate on video projects from anywhere, together. This tutorial will show you how it works, and the incredible benefits bringing Curator into your Premiere Pro workflow.
Cloud editing in Premiere Pro is top of mind
Creatives need workflows that emphasize storytelling over technical banality. One way to do this is with proxy workflows. In the past, proxies supplemented editing in hi-res attached edit bays. Today, proxies are the primary format for editing remotely and it's essential that your proxies perform. Curator automatically makes frame accurate, visually detailed proxies of archived video as well as incoming live video feeds, enabling you to work on them as they come in. They're stored in the cloud, so it doesn't matter where you are in the world - you'll have instant access to your content, and anyone else's if they give you permission. This is exactly what allowed WarnerMedia to pivot to an entirely work-from-home setup at the onset of the pandemic.
From a creative flow perspective, streaming proxies completely eliminates the time-suck that is waiting for large files to download while freeing up schedules for greater productivity. Streaming proxies also mean that valuable hi-res content is never stored on your computer. So if your laptop is stolen - the thief won't know that you've been editing the next Mission Impossible. And since the content is streamed in real time from the secure cloud, it's easy for head office to withdraw permission to use sensitive media at any time - instantly - in the knowledge that there is never any actual media on the remote computer. This means zero chance of the media being "stolen" by a disgruntled or dishonest employee or freelancer. Security like this ticks boxes on tender documents - making it easier to win clients.
WFH fatigue is creative poison
A symptom of the pandemic can certainly be identified as work-from-home fatigue; when you're stuck at home you lose the crucial interactions with your colleagues that make creativity thrive. Except that you don't have to. Tools like Zoom and Teams are amazing for face-to-face conversations; but what if you can't just hand over your project to a co-worker without a lengthy process of admin and file transfer?
With Curator, there is no file transfer. That's because you're all working on the same content in the cloud. Distances don't matter and passing your project over to a colleague is just a matter of saying "here you are - it's yours!" Take Hearst for example, even before COVID forced them into work-from-home mode they leveraged Curator to enable remote collaboration across 30 television stations across the U.S.
It's like a conversation. There's no interruption to the creative flow. And you can be working on your next project in a matter of seconds.
Cutting out long download times is important
If you're working in 4K, it can take nearly 5 hours to download a six minute clip at 3 MB/s internet speeds. Goes without saying that this can really derail the creative process. Curator's streaming proxies and easy collaboration will get you through your projects in record time. But what about conforming? How do you get your proxy sequences back up to full resolution? The answer is that the system does it for you. Curator will do whatever it takes to retrieve the original quality media, match it to your edit decisions (including all transitions and effects) and output in whatever quality you specify.
The biggest takeaway from this is that you never have to download high resolution files, nor the finished, conformed sequences. Curator orchestrates conforming in the cloud. It's all done for you.
It's a major logistical step that's taken care of behind the scenes, in the heart of the cloud.
Leverage AI for tagging and intelligent search/find
When you're looking for a single clip in a vast - potentially global - media database, it's crucial that everything's been tagged with accurate and helpful metadata. Without tagging, you're essentially faced with a warehouse full of random items.
To cut through the tedium of tagging and add a rocket booster to searches, Curator uses AI to codify information about incoming and stored clips, drawing on a wide range of clues and cues, from file name conventions to voice and object recognition. And it uses AI to search for content that matches your queries. Whether you're looking for spaghetti, sea lions or sunsets - or maybe every clip where someone says "The light at the end of the tunnel," Curator will find it in seconds. Since an estimated 10% of an editor's workday is wasted searching for material, it is essential for your bottom line and creative output to have the right metadata in the right places.
Your content is only valuable if you can find it quickly and use it.
The importance of easily searchable archive material was reinforced when sports events were cancelled because of the pandemic. With the opportunity to gather new footage effectively eliminated, broadcasters needed to get creative with their archives, leveraging old footage for new content. For example, the Golf Channel was able to easily create new shows from compilations of hole-in-one shots to top moments from notable players like Tiger Woods. Without major sporting events to anchor advertising revenue to, it's imperative to create other opportunities to secure it by generating high quality content from what you have already in the archives.
Creatives need instant remote access to global video archive
Curator doesn't just have remote working bolted on. It's native. It's built into the core of its architecture. Curator works in the cloud. It's designed for it. Curator automatically makes fast, high quality proxies from video as it's ingested. These live in the cloud. That's everything. All of your content is available, anywhere.
Another huge advantage? You can even move your original files into cheap offline storage, secure in the knowledge your teams can continue to edit instantly on proxies.
So Adobe Premiere editors are always only a few seconds away from having content from anywhere in the world on their timelines. It sounds miraculous, but it's not. It's just clever.
And all of this takes place over standard Wi-Fi - even as low as 2 Mbit/s - without needing access to local storage and with industry-leading security protocols. As used by YouTube, WarnerMedia, The Home Depot, HBO, Nintendo, The NBA, Sesame Street and even NASA.
Questions? Let's chat!
We want to get to know you and your business needs. Book time directly with Gabrielle below to see how Curator can help you take control of your video assets and produce quality video content faster than ever! 👇👇👇