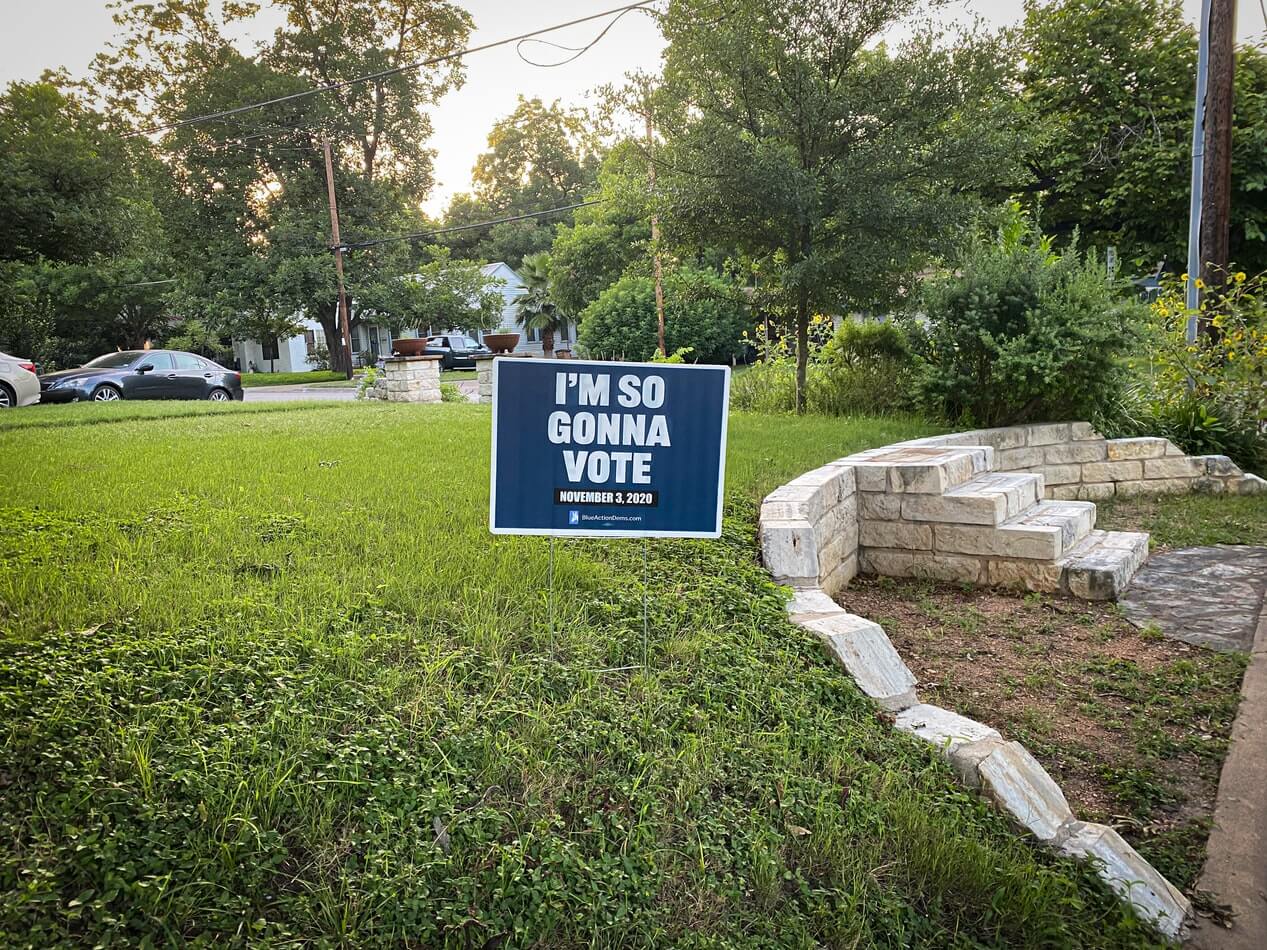 Election season in the US reminds us that even a pandemic can't stop political advertisements, nor the cash flow they generate. For content producers it's more important than ever to be sure your workflow tools can deliver.
Safe to say, consumers aren't excited by political ads - there's even evidence that suggests that they don't persuade voters much if at all. Even so, political ad spending is projected to top $6 billion USD in 2020 with over $2 billion of that allocated for the presidential election alone. In a year that's seen revenues slashed by a pandemic, the political ad machine could offer a much needed lifeline to both content creators and broadcasters. It's worth noting that election cycles draw in viewers - TV News viewership is up 23% compared to September 2019. To make the most of this opportunity, creatives need to tap archival footage to illustrate the candidate's stance with their own words and broadcasters need to make sure they remain a competitive option for campaign ad space buys.
Access to archive footage is more important than ever
The pandemic has made it really difficult to shoot new content; it's a massive headache for broadcasters and media companies. So it's crucial that content teams have easy access to current and archive footage of a candidate to help build the narrative in a given television spot. This stored material also needs to be easily searchable to maximize its value. Is the campaign focusing on climate change? Production teams need to be able to easily search for every instance where the candidate mentions climate change to build out the spot and construct a thorough narrative.
Archive accessibility paired with AI-assisted smart search increases the value of assets exponentially. It also gives creative teams the ability to be flexible and instantly reactive to the latest news. For example, respond to attack ads from opposing political camps with ease by leveraging existing footage that refutes their point.
Securing Ad dollars
It's no secret that spending on political ads in the U.S. is serious money. With upwards of 600,000 ads aired for the 2020 presidential election alone and a projected final ad spend of $2.5 billion USD - broadcasters have the chance for a reprieve after the ad spending drought brought on by the pandemic. To capitalize on this, broadcasters must have the viewers and reach that political entities need to get the most bang for their political buck. That's easier said than done, and it's not a switch that can be turned on at a moment's notice.
To cultivate this audience, broadcasters must provide high quality content - even when shooting new content isn't possible. Broadcasters worldwide have invented new show formats that can still be made safely, at a distance, such as dialing in guests via Zoom. Another route involves leveraging archive material. Broadcasters can rerun old, classic footage or put together profiles of politicians, artists and performers. You can explore themes like changing attitudes and appetites in different categories of entertainment or documentary subjects, and you can make shows based on humorous sporting incidents.
The point is, to secure ad revenue, broadcasters must create and sustain an engaged audience - even if that means breaking from convention and venturing into the unknown, as many have done in 2020. With spending in the billions of dollars for political ad space, it's less a question of if a broadcaster will get a piece of the pie; it's more a question of how much?
What's the solution?
While there's no catch-all solution for the complexities of political ads - there are tools out there that can help. A high-end media asset management (MAM) solution, like Curator, can activate the value of archived assets by making them easily searchable with relevant metadata. This means that creators can rely on authentic messaging while avoiding the temptation to rely on stock footage which opens up questions of ethics as well as potential gaffes. This is also incredibly useful to broadcasters who need a solution to create engaging new content without massive overheads associated with on-set shooting.
Questions? Let's chat!
We want to get to know you and your business needs. Book time directly with Gabrielle below to see how Curator can help you take control of your video assets and produce quality video content faster than ever! 👇👇👇