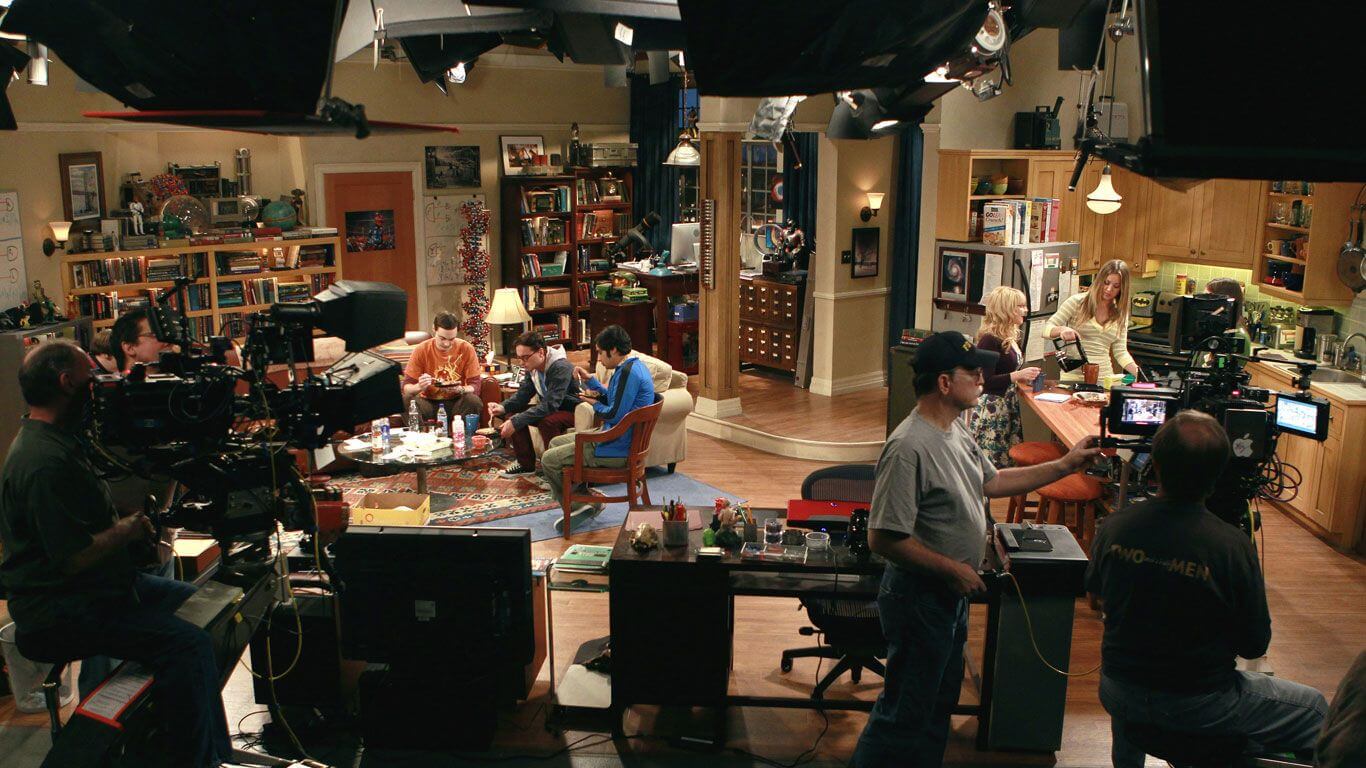 The media powerhouse addresses the reality that COVID19 is likely the biggest ever change agent in the broadcast space
In lieu of an in-person IBC, we brought you an exclusive free webinar series to get insights from the world's top broadcasters and content producers. In the third session, Jacob Anderson, Manager of MAM and Media Services and Eric Lund, Sr. Manager of Post-Production Technology, WarnerMedia sat down with us to talk about workflows "before" and "after" the pandemic took hold, metadata and our new normal.
We invite you to watch the full session here and check out some key insights from Jacob and Eric below.
How were you operating prior to COVID and how did you pivot?
Eric: Pre-COVID, it was standard in-office workflows: come in and do your session and then go - though we had some limited work-from-home capabilities. For example, VNC, or screen-sharing which was useful if I got home one night and realized that I'd forgotten to upload something or someone had a quick change; I could log in and make something very rudimentary and then send it to air. We could also use Curator to look at video and media from home using proxies. That said, there wasn't a lot of work-from-home going on and it wasn't really mission critical like it is now.
We were lucky enough to have been working on a proof of concept on a VDI (Virtual Desktop Infrastructure) machine, and we had some infrastructure for screen-sharing at WarnerMedia Studios. We had shut the VDI proof of concept down months ago, and then we had their engineers reanimate it and expand our screen-sharing. The engineers also took a bunch of render servers from Jacob and made second VDI machines that we spun up very quickly.
Jacob: It really was a team effort over at Warner Studios between our engineering groups, our scheduling teams, our management teams, and our artists, being patient and willing to dive into new things in what were, and still are, incredibly unprecedented times. We had tons of laptops that were rented out with the engineering team distributing them; we made sure everybody had a system they could use from home to log back into the office.



How do you maintain the dual operation of work from office and work from home?
Eric: We are planning our next equipment upgrade right now, and we are planning it with hybrid workflows in mind where we have equipment for everybody to work from home and from the office. I think there's a new paradigm. A lot of managers want people to be able to work from home now. Real estate is expensive, infrastructure's expensive. Everything's really kind of changed because of this.
We can't forget, people have talked about this for years and years, but could never figure out if it was feasible. Safe to say, I think we've proved that it is feasible to work from home with an entirely remote team. Moving forward, we're planning to make work-from-home and work-from-studio a possibility for everybody.
Essentially, we have to QA both environments. We're having trouble right now because there are some things we want to test, but we haven't quite figured out how to yet because we're still working on making sure everyone's editing equipment is working and responsive. Even though we're still figuring some things out, it's going pretty well. We're hoping to have our new equipment up and running early next year, so we'll see how all that goes.
How did security factor into planning for remote work?
Jacob: We were super aware of security going into it. When we had our early meetings in those first weeks of, "how do we get everyone working remotely?" there were a lot of ideas, such as the possibility of putting content into an FTP style, high-speed transfer system and let the talent pull it down locally, or shipping hard drives everywhere. We quickly realized that, because some of our entertainment partners are working on 15-plus terabytes of media across an entire show, it wouldn't work. Not to mention, none of this is aired content, so it's a huge security risk. We were pretty adamant from the beginning that while it might get us through today and tomorrow, this cannot be the solution; we had to come up with something that was efficient and secure.
How important is metadata, especially in remote working environments?
Jacob: It is critical. I have a team under me who are entirely focused on logging all of the media coming in. We get roughly 1600 files on a daily basis coming. That's a lot higher right now when we're in the NBA playoffs; we get hundreds of clips from each game. So they're focused on getting the media and getting it to the proper place and attaching proper metadata. We really made a conscious effort when we made our transition from active working via shared storage to MAM with you guys at IPV, to take the natural metadata the editors have put in folder structures and translate that into metadata in Curator, and even mirroring that folder structure into the Curator. So the virtual folder structure we have in Curator, matches the folder structure on our active storage.
Eric: Organization is really the cornerstone of a project, whether it's inside the NLE or on the Curator, because the greatest shot in the world isn't going to do you any good, unless you can find it. And unless someone has taken the time to put it in the right place and give it the proper metadata, it's not going to end up in the final product.


Can you think of a time in our industry that has been as impactful as COVID?
Jacob: This reminds me of when the tsunami hit Japan, back in 2011 or 2012. For those of you that don't remember, it knocked out Sony's main manufacturing plant for tape. Our suppliers basically came in and said, "You have this much left in our warehouse and then we're out, and we don't know when we're back." We had a long term plan of the transition from tape to digital. Our approach to server space was mostly digitizing it and then deleting it. We weren't really serious about server space. And then about a year later, we had to go fully 100% digital because we just couldn't rely on tape stock anymore.
Questions? Let's chat!
We want to get to know you and your business needs. Book time directly with Gabrielle below to see how Curator can help you take control of your video assets and produce quality video content faster than ever! 👇👇👇