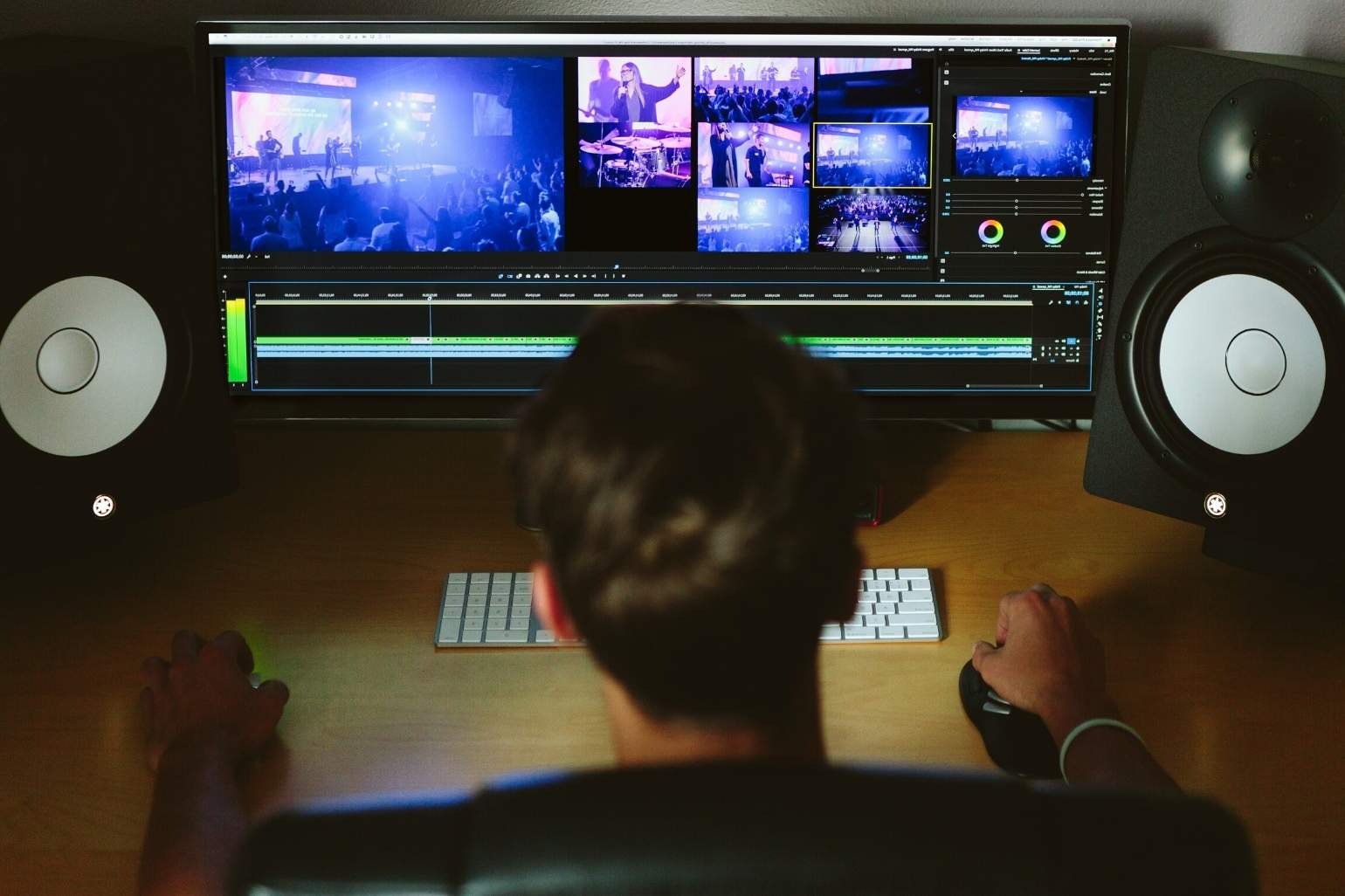 Media Asset Management (MAM) is at the core of efficient content businesses. But if you're unsatisfied with your current MAM, how do you overcome the hurdle of migrating to a new one?
Moving to a new Media Asset Management (MAM) system can seem like a daunting task and there's no denying the technical complexities are immense. So much so that staying with your existing system might seem like the best choice for now - even if there has been no product development over the last five years (despite those key features they keep telling you are coming). But if you choose an experienced solution provider, the heavy lifting associated with migrating to a new system can be alleviated for you and your team. Don't let the perceived pain of migration hold you back from a new generation of MAM that has remote working and collaboration built into its core.
To paint a clear picture of what to look for in a new MAM, and how to avoid an awkward transition, let's have a look at what the pitfalls could be, and how to avoid them.
The domino effect: Will it force you to purchase a new storage solution, too?
Some media asset management systems force you to use a certain type of storage. While this might be based on high-performing drives, or that the storage solution is optimised for the given MAM in one way or another, no one wants to be forced into additional unfamiliarities - and costs - when considering migration. Thankfully, there are MAM systems available that let you work with your preferred storage provider (including your existing drives) and are happy to integrate. It might even not be necessary to have high performing, expensive storage at all, because of the way that your new MAM works. We'll look at this in more detail later.
It goes without saying: a MAM that can work with your existing storage is a huge advantage. It's one less thing for you to worry about during your migration planning. Even better, you probably don't even need to invest in new storage if your new MAM can intelligently organize what you already have more efficiently. A MAM that automatically generates and manages proxies is going to make much better use of the storage you already have.
That's gonna cost you: Will necessary add-ons cost you more money?
Some MAMs have "evolved" over the years, but not necessarily in a good way. True evolution doesn't mean tacking on aftermarket parts. Adding parts on to an existing system, while at first easy, makes the performance of the new parts dependent on the system as a whole. You could end up paying for software that's expensive to maintain, and which is less reliable overall. Try to consider a MAM that is efficient and has an architecture that's easy to maintain with the features you need built into the very core of its programming. Essentially, choose a Ferrari and not a Honda with a spoiler glued to the trunk.
Organized chaos: Will it work with your existing metadata schemas?
Most MAMs store metadata (the information about your media files and what's in them) in tables, and these tables, and the way that they relate to each other, are called Schemas. Proper planning and preparation paired with a good, modern MAM provider experienced in data migration will make this process significantly less painful for your organization; the hard work falls on your new service provider, not your end users. This process should also include modern APIs to smooth and automate the process by enabling data translation from one MAM provider's metadata schema to another. You've worked hard to gather all the information that helps you to organize your media files - and some of it highly specialized - you want to make sure it's retained when you move to a new system.
Hit and run: Are you getting the best customer support, even after migration?
If you can identify and select a MAM company with a good reputation for support, especially during the migration process, then you'll be miles ahead. You can't be expected to be an expert on every nuance of the new system from day one. Always ask and verify the degree of support you can expect when you move across to a new MAM. And it's fair to say that if you get good support in the early days, you're likely to get it for the whole of your relationship with the new company.
Old dogs, new tricks: Will it integrate with your tools, or will your team need to learn new skills?
Adobe Creative Cloud, which includes Premiere Pro, After Effects, Photoshop and Audition, is by some margin the most popular suite of video, audio and image editing applications across the creative industries. It's the default choice for freelancers or creative professionals looking for jobs in video and visual effects.
The best MAMs interact with the workflow tools most commonly used by creatives, such as Adobe Premiere Pro, After Effects, DaVinci Resolve, Final Cut Pro, AWS AI and Microsoft Azure, through tight integrations. Not only will the best MAMs integrate with existing tools but they will open up doors to new tools, for example leveraging AWS AI services for automated metadata generation.
Curator takes this principle and runs with it; it's uniquely suited for Adobe Premiere Pro and After Effects thanks to the Curator for Adobe Panel. The panel is designed specifically for Adobe environments so that users don't need to interrupt their creative flow by leaving their editing application. It gives users AI-enabled faceted search and 2% frame-accurate proxy streams directly in the Adobe Premiere Pro or After Effects editing environment. Curator also integrates with other workflow tools, such as publishing video directly to Vimeo and automated QC with Vidcheck, with the option of deeper integrations through a flexible API.
So for users, the need to learn a new system is minimized by MAMs, like Curator, that provide clearly defined user journeys, intuitive UI, and tool-tip walkthroughs to smooth the transition as much as possible. This lets the user focus on the amazing capabilities the new MAM brings directly into their familiar workflow, such as fast, AI-assisted search, and the ability to place search results (i.e. media clips) directly onto the Premiere Pro timeline, for example.
Don't feel stuck: Daunting complexities give way to massive ROI
Curator is a modern, efficient and highly effective MAM that rises to the challenge each question above poses. With superior support, enormous flexibility, and a team with deep experience in migrations, IPV helps remove many of the technical complexities facing your team. Once our team gets you up and running, you'll find that remote working and collaboration are native to the system. It's the perfect MAM for times like these and beyond.
So don't feel embedded in your existing system. Right now, you may think it's too much of a leap. But the biggest leap is in productivity and ROI. We'll take care of the rest.
Don't take our word for it - see Curator for yourself!
Making the switch to a new media asset management system is not an easy decision. Getting familiar with your options and how they will suit your workflow needs is the best first step to determining what's right for your business. So, what are you waiting for? Book a Curator demo to find out why the rewards of migrating to a new media asset management far outweigh the risks.👇👇👇