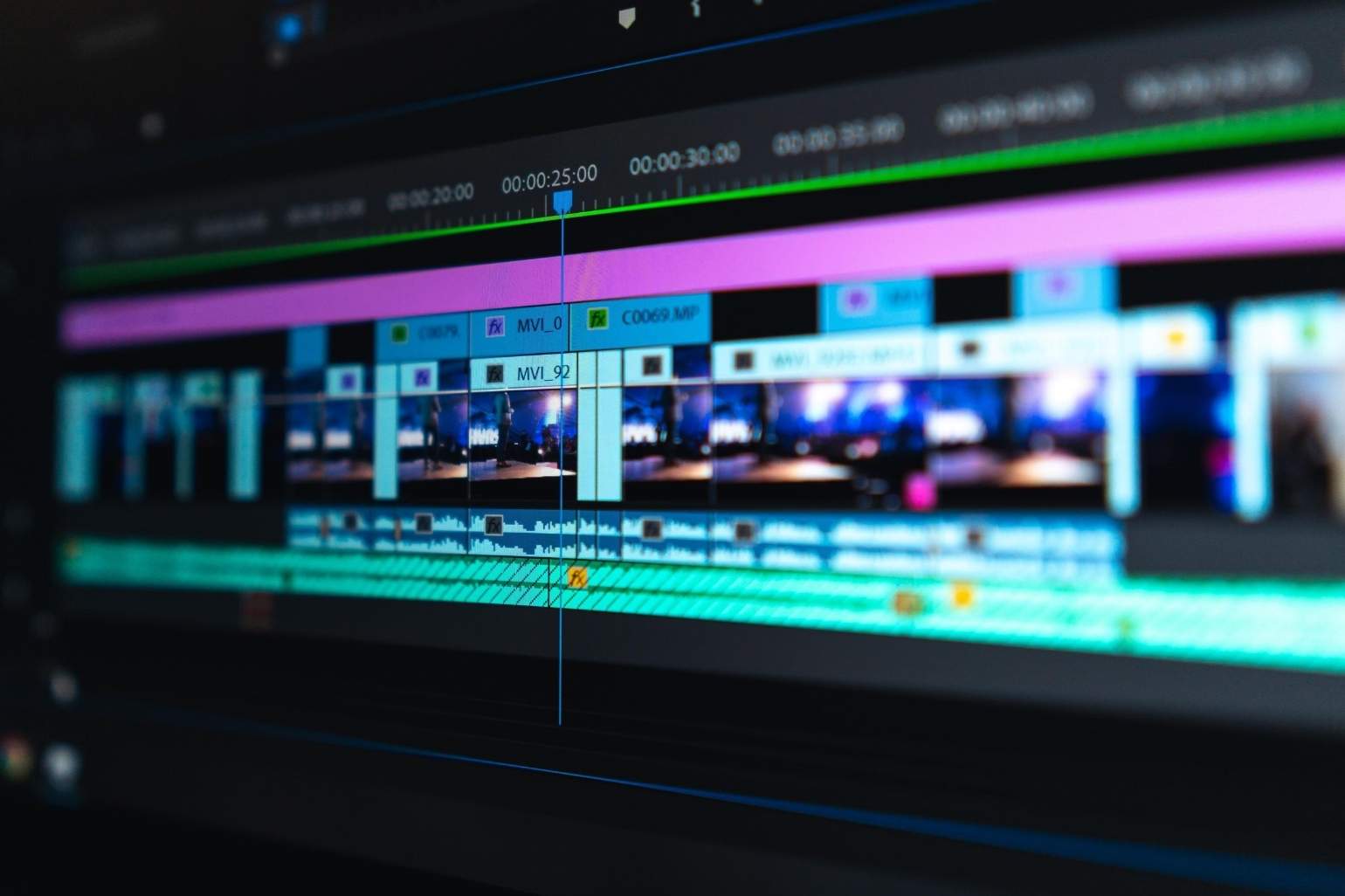 Proxy editing has grown up. Now you can edit video, anywhere, with no downsides.
It's hard to believe we're closing in on two decades since file-based workflows were once known as the "Next Big Thing." Now they are the rule rather than the exception, proven as a viable method for helping media and production companies achieve tangible benefits in productivity and efficiency.
A recent blog post went deep into the specifics of proxy video, comparing downloadable versus streaming proxy files and the benefits of each. This will be a related topic, but instead of the "what" and the "how" of proxy video, we'll look more at the "why" as well as "who" should be using it.
One of the key drivers behind the widespread acceptance of file-based workflows is the ability to use proxy files for editing. Proxy video is essentially a lower resolution, but still identical, copy of your high-resolution RAW footage. These proxies provide much smaller files to use during your editing process, eliminating the need for high resolution media and making editing far more manageable. It also means that you can work on a less powerful computer, even - or especially - a laptop.
Media Asset Management (MAM) systems like Curator improve the Proxy workflow still further by automating proxy creation and integrating closely with NLEs like Adobe Premiere Pro so that you can edit anywhere. Curator essentially becomes Premiere Pro's window into a globally distributed MAM system that orchestrates ingest, browsing, searching and conforming.
Who is proxy video editing right for?
Proxy opinions vary
For all the proven performance of proxy video, there are still some non-believers. Some people love the idea of proxy editing. It's flexible and ideal for cloud use.
IPV Curator automatically generates proxy versions of all ingested media—faster than real time—so users always have immediate access to all media in the system, even if it's stored in disconnected deep archive libraries. The Academy of Motion Picture Arts and Sciences (AMPAS), for example, leverages proxies to manage their massive amount of content to create an archive of assets that can be easily streamed directly to the editor's timelines for instant editing. This approach of streaming proxies vs. downloading completely eliminates the need to wait for assets to be downloaded and used, eliminating hours of would-be unproductivity.
One issue with proxies is perception. The term "lower resolution" is often equated with "low quality." But Curator's proxy files are designed for editing: fluid, frame-accurate, scrubbable, detailed with good color, and, importantly, enable seamless and productive remote editing in an era of working from home.
With Curator, you can remotely edit on 720p streaming proxies with as little as 2 Mbit/s bandwidth. But if Curator's standard 720p proxies just won't cut it, you can automate the creation of higher resolution and higher bitrate proxies based on your needs.
Proxies are key for remote collaboration
Proxy editing rewrites the old rules stating where and when editing can be done by enabling fast and inexpensive editing in the field, studio, or more recently, the home, streamlining the entire editing process along the way.
Think about how we all work today. Hardly anyone is exclusively in a traditional office or studio environment every day. We're working from home more – of course, now more than ever. When we can we're out in the field on remote productions, working at client sites, on location or traveling to and from all of the above, doing work along the way. Imagine doing this while working with high-resolution files. The experience would be on a spectrum from frustratingly slow and awkward to impossible.
With proxies, field teams can begin editing footage immediately after it's ingested into Curator via the cloud or at the studio. This provides a huge advantage to distributed teams; regardless of physical location, they can access new and old content after it's been ingested in Curator, even archive footage. Conversely, material shot in the field can be uploaded to Curator via the cloud from anywhere, allowing producers and journalists to browse content remotely. Proxy video editing also enables near real-time editing on live content. Editors see the stream as a growing proxy on their timeline which is ideal for sports teams who need to create highlight reels of the athletes before the game has even finished. Combined with the Curator Sports Logger, sports editors can jump to the shots they need with metadata tags appearing as Live Markers on their timelines in real-time.
This type of workflow is continually expanding the possibilities for network- and cloud-based collaboration. Proxy video can be transferred over networks at much greater speeds and is especially effective for tasks where the ultimate video and sound quality are not essential, but speed is. Then, when finished, users "conform" the edit, which automatically switches out the proxy copies and replaces them with the high-resolution originals for final export.
Production crews who are increasingly working with 4K and HDR footage and shooting with large sensor cameras can send files to their Curator system, whether that's in the office or in the cloud, for transcoding to an edit-ready proxy at 4-6x real-time. When the proxy edit is finished, the project can be automatically conformed back to the high-resolution media without needing to actually download the high-resolution assets.
Why should I edit videos using lower-res proxies?
Confidence in the Cloud
Evolving alongside proxy workflows is the growing acceptance of cloud-based technologies. Media companies need to deliver content anytime to any platform, in a range of different formats and in high quality. The ability to connect file-based workflows and proxy video to the cloud for collaboration, processing and distribution is a production sea change.
Everyone talks about the cloud as the perfect solution for managing every aspect of their work and personal lives – photo and music storage, business documents, financial information and more.
The cloud has evolved and matured, with its increasing acceptance overcoming long-held concerns about data security. Cloud infrastructure costs have also lowered dramatically, making cloud-based business models more practical and attractive.
The cloud can offer a centralized platform for the end-to-end content lifecycle, addressing everything from capture and access to file storage to asset management. And of course, the cloud is everywhere.
Monetize existing assets and maximize ROI
Working with streaming proxies allow media organizations to extract incredible value from existing assets. The reason for this is relatively simple - instant access to streaming proxies make it much easier to reuse content and therefore much easier to include as a regular part of the editorial workflow. This significantly improves ROI on existing assets while reducing the need to shoot new content - and the costs associated with it. Editors become far more productive, saving hours of time every week that can directly impact a media business's bottom line.
Speaking of savings, streaming proxies helps mitigate cloud storage costs over downloadable proxies. Constantly downloading proxies means that if your MAM system is deployed in the cloud (or if your proxies are stored in the cloud) egress costs can quickly spiral out of control if you have to download them all. Hard drive space is also at risk. Even at a fractional size of the high-res file, downloading proxies can quickly max out available space.
In addition to adding value to existing assets, it also enhances productivity among editorial staff. Each week, hours of productivity are lost to waiting for high-res video clips to download: 4K footage can consume 300-400 MB of storage per minute of video when using the H.264 codec. In other words, that's a TON of storage with a long download time for not very much video.
State of the art
Editing is about timing and sequencing. Curator's proxies allow editors to work productively and without limitations caused by bandwidth or low-grade proxy transcoding, whether they're working in the field, while traveling and out of office, or working from home. Proxy creation is automatic, and every piece of content ingested into the system is available anywhere in the world, instantly, to any authorized user.
Proxy editing courtesy of Curator is a massive leap forward in remote editing. It's full productivity without high bandwidth overheads and disadvantages. It's flexible working that's robust and proven. It is the future of editing, and it's available right now.
Questions? Let's chat!
We want to get to know you and your business needs. Book time directly with Gabrielle below to see how Curator can help you take control of your video assets and produce quality video content faster than ever! 👇👇👇