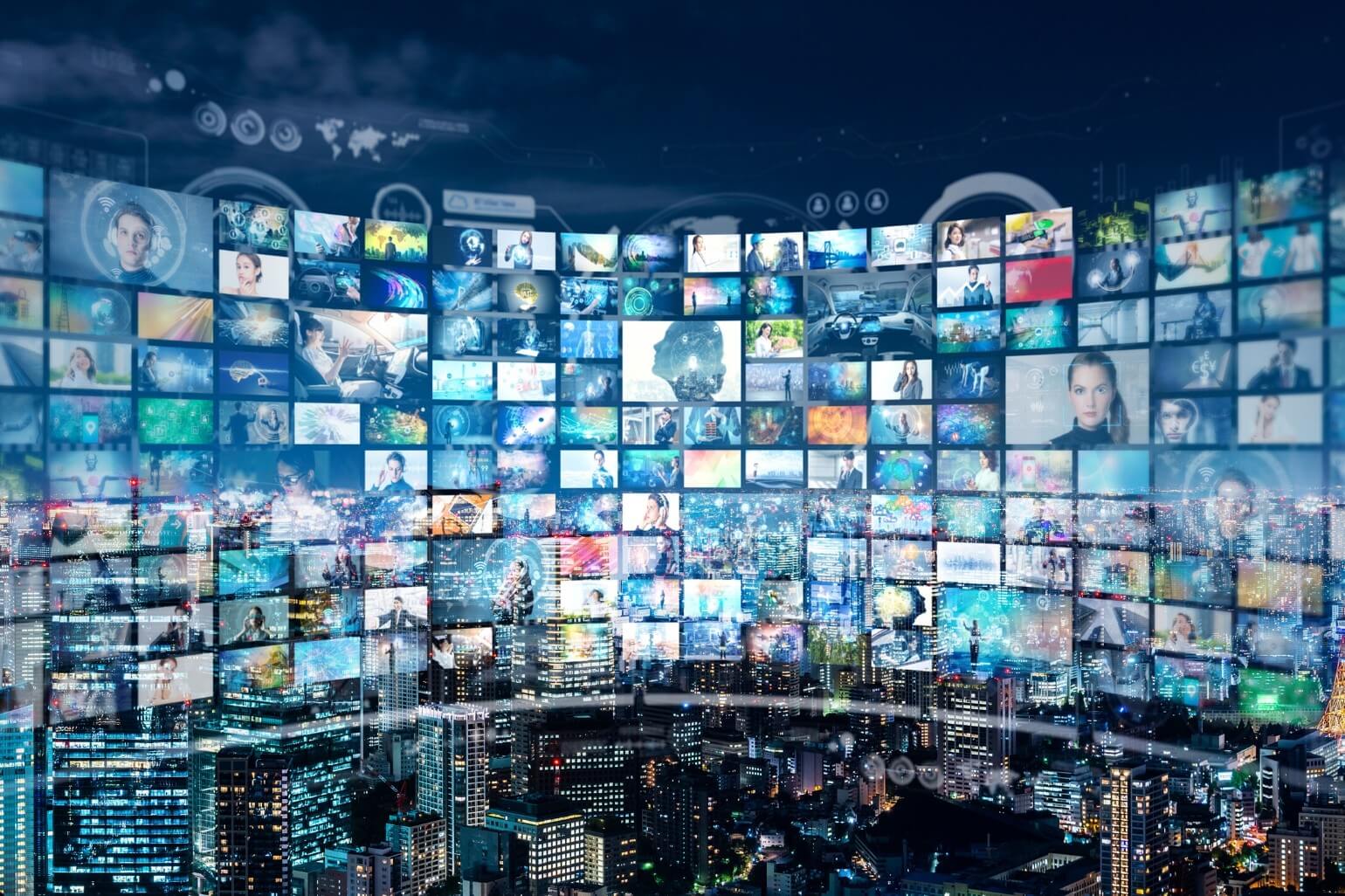 Most media asset management systems make heavy use of expensive storage. Curator's intelligent storage management keeps costs down while maximizing the availability of content for professionals whether they're in the office or working remotely.
Storage is the central ingredient for a media business. Media management used to be a matter of timecode/tape/shelf/room. You could literally find video stored in anything from a dedicated, air conditioned archive room to a broom cupboard.
In some ways that was wholesome and simple. Your video footage was stored on physical media. It was only slightly more abstract than film (you only have to look at film to see the images) but as long as the tapes had a description on the side, you could find them. Eventually.
But for the last two decades, we've lost that visceral connection with our media, which now exists as files. Billions of them. Some with file names like "A bowl of strawberries and cream in warm sunlight.mov" and others with names like "84877733_DPff07se_take_4.mov." With nomenclature like that you have no idea whether it's a bowl of strawberries or a close up of hip replacement surgery. And of course, storage doesn't mind what it stores.
For example, the Academy of Motion Picture Arts and Sciences needed a new way to manage its priceless content library and film archive. It had to put a system in place that ensures easy accessibility in the future by digitizing, logging and attaching metadata to content from 25 separate databases. Having in-depth metadata produces better search functionality so that staff and editors can easily find the best results.
Recently, media asset management systems have begun to differentiate between themselves not simply by how much storage they can manage, but how they manage it. Modern media content comes in all shapes and sizes and this diversity is increasing as distribution and viewing platforms multiply rapidly.
It's great to have so many storage options available. There's a new landscape of opportunities for optimizing not only workflows but entire businesses around the intelligent use of diverse storage types.
At the same time, the right storage choices can mean the difference between your employees being able to maintain their productivity while working remotely, or simply struggling with the wrong setup.
Modern MAMs are able to understand your content, understand your storage architecture, and use it to its optimum effectiveness. Intelligent storage management is the key to staying productive and keeping your costs down.
When intelligent storage management is at the core of your MAM, you'll be able to…
Split your media between cloud-based proxies and the original full resolution media
By creating proxy files automatically, your MAM can ensure that you always have small but extremely useful versions of your full resolution media. These tiny files, typically 2% of the full size originals, can be stored in the cloud and made available everywhere, instantly.
Meanwhile, your full quality files can be moved to less expensive storage. Your MAM will retrieve them if and when they're needed. Intelligent archiving also avoids duplicating files, saving pointless expenditure on storage that's not actually needed.
Proxy stream editing on AWS S3, for example, has saved one major US broadcaster nearly 80% on its cloud storage costs - reducing their cloud storage costs from $22,000 to $4,500 a month - and can do the same for other businesses, regardless of how much they're currently spending on storage. The solution will scale with your business as needs increase (or decrease).
Easily transition between on premise and cloud storage
A good MAM will provide the flexibility to move your media between on premise storage and the cloud, and will not tie you into a single cloud provider. So you'll be equally agile whether you choose AWS, Azure or any other major cloud service.
Most businesses are in some degree of transition between the cloud and on premise, so it's essential to choose a MAM that not only supports your journey but uses your existing infrastructure to its fullest potential. Curator's recent integration with IMT SoDA gives users the ability to intelligently predict cloud usage costs for video archive and transfer, allowing them to make the smartest media management decision and easily transition between on-prem and cloud storage.
Scale up and down as required
In times like this, it's hard to overstate the importance of flexibility. Recently the industry has seen swings in demand that are off the scale in both directions. This probably isn't going to change for some time, and survivability is now a permanent item on most business' strategic agendas.
Intelligent storage management means that you'll be able to take on large projects with almost no notice without sudden and massive hardware storage costs. If business is slow, just use less and you won't be charged for it. Right now, no one can afford rooms full of expensive drives, sitting idle.
Consolidate assets from different locations
Moving across to a new MAM can be tricky. But if your MAM can automatically find and track all your media assets across your entire storage estate, it makes it dramatically easier. It's cheaper, too, because your assets remain in place while the MAM generates proxies and makes them available to anyone authorized to use them, anywhere on the planet.
Use any storage you like - no proprietary storage
Some MAM systems expect you to use expensive proprietary storage. This isn't necessary any more. A good MAM will allow you to choose your own storage and work with it. You'll be able to save money where you need to but also choose the "best of breed" where it makes sense. You'll always have the option to choose the best storage for your needs.
Do all of the above and more…
Make sure you choose a MAM that is easy for your IT colleagues to work with. It should:
Integrate with modern and older systems

Connect flexibly with 3rd-party systems, preferably through well designed APIs
Have in-depth analytics tools
Simplify ingest by, for example, understanding the folder structures of most camera storage cards
Easily find all media in all common formats across your existing storage estate.
Ready for the future; ready for change
With the current level of business uncertainty across all types of media enterprise, it's hard to plan even weeks ahead, never mind years. But what you can do is keep an eye on significant trends, and less significant ones that are changing quickly.
The biggest changes today are growing acceptance that remote working is likely to be simply called "working" in future, and that even in times of adversity, the appetite for video consumption is insatiable.
So whatever your final decision about a new media asset management system, it has to have remote, collaborative working at its core, and it must be scalable, preferably incorporating a high degree of intelligent storage.
IPV Curator
Curator has all of these capabilities and more. And it's beautifully integrated with the Adobe Creative Cloud, the default choice for most content professionals and freelancers, as well as DaVinci Resolve, Final Cut Pro, AWS AI and Microsoft Azure.
Questions? Let's chat!
We want to get to know you and your business needs. Book time directly with Gabrielle below to see how Curator can help you take control of your video assets and produce quality video content faster than ever! 👇👇👇