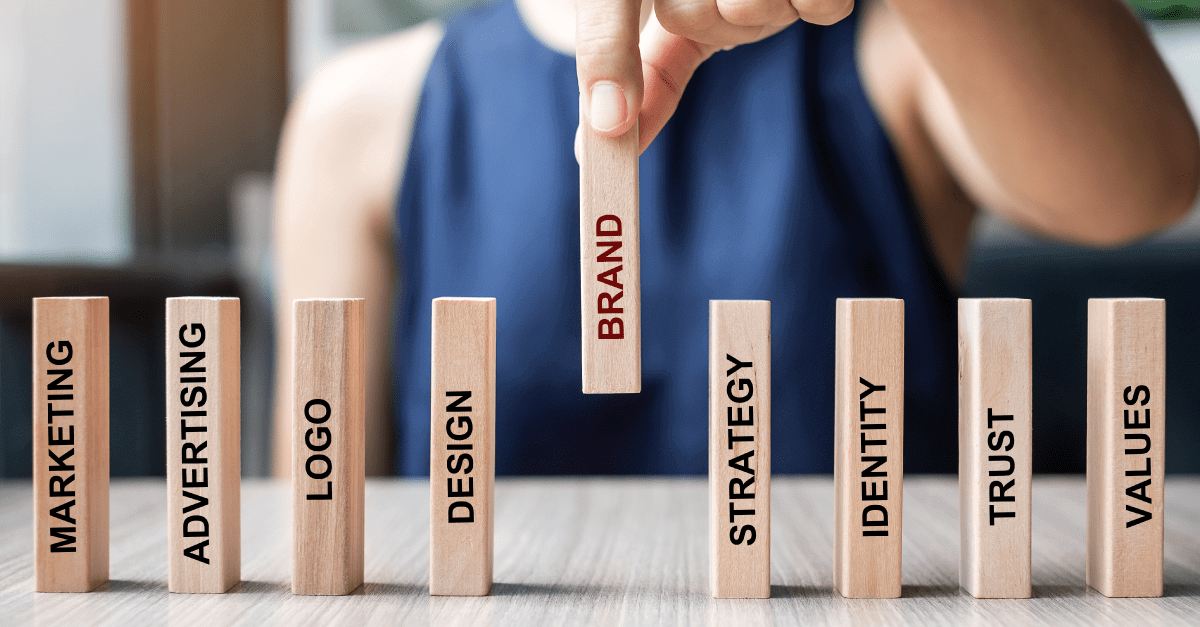 When it comes to engaging your target audience, video is the perfect medium for a locked down world. Today's consumers are often stuck at home, and desperate for more media to consume - with video at the top of the list. It's easy to consume, enjoyable to watch and can convey a lot of information in a short space of time. What's more, your target audience is actively seeking it out — 54% of consumers want to see more video content from brands and businesses they support.
We spoke to some of the largest creative agencies in the world about how they're adapting to the change in status quote, which you can read more about in our Future of Video for Creative Agencies report. One of the key takeaways was the importance of brand consistency in your video productions.
Video allows businesses to use the conventions of video storytelling to help viewers make a personal connection with their brand. But brand storytelling is even more effective when people know that it's your brand. Here are some tips to create brand consistency with video campaigns.
Create a consistent look and feel
If you're going to create brand consistency, you need to ensure that your customers can identify one of your videos at first glance. It should look, sound and feel a way that viewers instantly associate with you. It might take some experimentation, trial and error but mastery of the following components of mise-en-scene will help you to create a consistent look and feel to your videos.
Color
We humans have a visceral reaction to color, and the color palette that informs your branding has almost certainly been made with lots of careful consideration. There are many ways in which you can create a color scheme for your videos which is consistent with your branding: think about the backdrops in front of which you film, the wardrobe worn by your on-screen talent and even subtle changes you can make to your color grading in post-production.
Graphics
Your graphics will play a large part in the visual identity of your videos. Do you want them to be cheerful and cartoony? Sleek and corporate? Minimalistic and unobtrusive? Remember that animation takes a lot of time and effort to create so try not to rely on it too heavily as it may affect your workflows (more on that later).
Typeface
It's easy to dismiss the importance of typeface in your videos, but the right typeface can make or break your video. You can't establish yourself as an expert authority in your chosen field if your name pops up on the screen in Comic Sans. It's a good idea if your typeface is consistent with the rest of your branding, although you'll likely need to adapt it slightly for viewing on-screen.
Music
Music is a language that audiences can decode very efficiently. The right music choices can consolidate the meaning in your video and create associations with your brand. If there's a discrepancy between the feel and tone of the music and the action on screen, however, this can be jarring or unintentionally comical. One thing's for sure, music choices should never be made arbitrarily.
Tone
Finally, while this isn't exactly an element of the mise-en-scene, you'll need to create a tone that is consistent with your brand identity and carried across all your videos. What that tone is will depend on your target audience and the voice you have adopted in other customer-facing materials like your website copy and content marketing.
Do you want to be humorous and irreverent, or sincere and helpful? Serious, authoritative and no-nonsense? There are no right or wrong answers here. It just depends on the kind of voice and identity you want to associate with your videos. The tone you decide upon will inform everything from your scripts to your music and graphics.
---
---
Re-use branded assets
Visual consistency is one of the surest ways to create synergy in your video projects. And branded assets like introductory animations, title cards and scene transitions will all play a part in this. Keep using them consistently and make sure that they align with your branding outside your videos. If your website and social feeds have recently been rebranded, you should update your video assets, too.
Re-using your branded assets will not only help to provide visual consistency in your videos, they will also help to make your workflows more effective.
Create a set of brand guidelines
We're assuming that it won't just be you creating videos on your own — internal production teams or outsourced production houses may come and go. Nonetheless, you'll still need to maintain brand consistency in your videos.
As such, once you've decided on a visual and aural language that is appropriate for your brand, you'll need to distil it into a set of brand guidelines to which all production teams will adhere, even if individual staff members come and go. This will ensure that the look, sound, feel and tone of your videos remains the same, no matter who is responsible for creating them.
You should also put a system of checks and balances in place to ensure that all video content is subject to the approval of brand leaders or CEOs to ensure that no video which is "out of character" for the brand slips through the net.
Use VAM platforms to ensure efficient workflows and maintain consistent quality
Your brand is about more than logos, color schemes and visual confections. Your brand represents a certain benchmark of quality that your audience expects you to maintain. But as you strive to keep up with the demand for new video content, it's easy to be overwhelmed. If you don't take steps to create more efficient workflows, the quality that you build your brand on can be compromised.
Using Video Asset Management (VAM) platforms can help you to work more efficiently and maintain quality in your output. They can do this by:
Giving users better access to archived and stock assets with complex metadata integrated at the point of ingest.
Using cutting edge object recognition to make searching through images in your archives as easy as searching for a word in a text document.
Using low-res proxies of master files to overcome the traditional barriers of working with freelance editors and/or remote staff.
Facilitating real-time collaboration with editors on or off-site rather than simply sharing files back and forth.
Leveraging NASA-grade encryption and allowing centralized access so users have complete control over who gets to access and edit video files.
This suite of capabilities makes it easy and frictionless for brands to maintain consistency in their video output and keep their audience engaged without letting their standards slip.
---
Book some time below with Gabrielle to find out how Curator can streamline your production workflow and increase your ability to move, manage, and monetize your assets, leaving you free to spend more time creating. 👇🏼👇🏼👇🏼