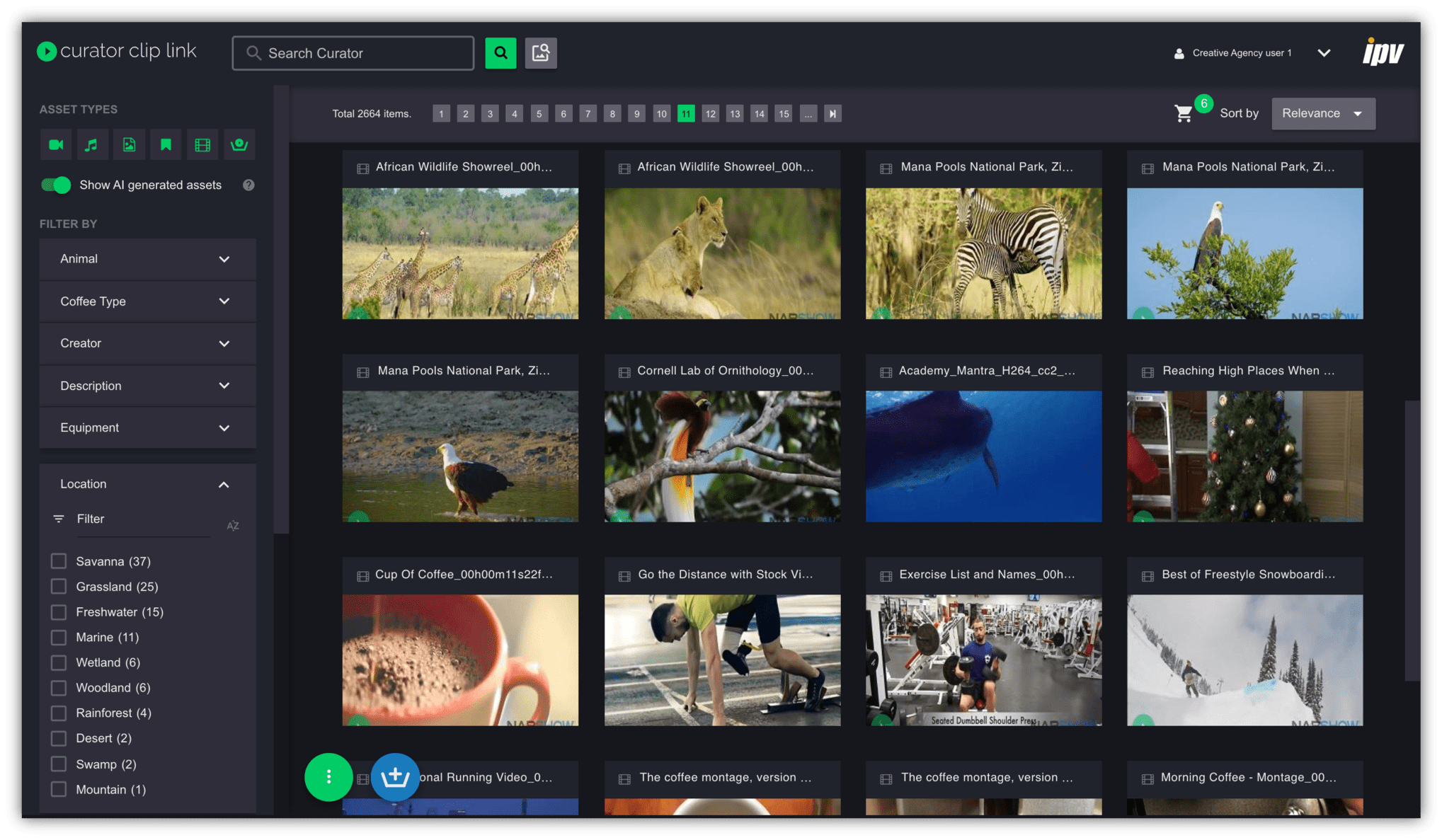 As 2019 comes to a close, we look back on all the ways IPV's flagship video asset management system, Curator, has changed since it first launched in 2016.
Curator's humble beginnings
IPV has been developing tools to help people create great videos since 1999. In the beginning, we created bespoke systems that solved problems for a small number of video experts.
Over the years, we developed a collection of tools that provided more and more control over video assets and production; ingest control, remote editing, an Adobe Panel, automated workflows, and our industry-leading 2% proxy transcode, for example.
It wasn't just the video editors, archivists, librarians, and marketing managers that needed these tools; technology and IT teams were using them to solve the issue of effectively storing and managing all those creative assets, too.
So, in 2016 we decided the industry deserved a single, coherent Video Asset Management (VAM) system, and Curator was born.
Despite only offering a Windows app and basic video asset management functionality, Curator instantly stood out on a market crowded with Digital Asset Management (DAM) systems that weren't serving the complex needs of people using and managing a growing collection of video assets.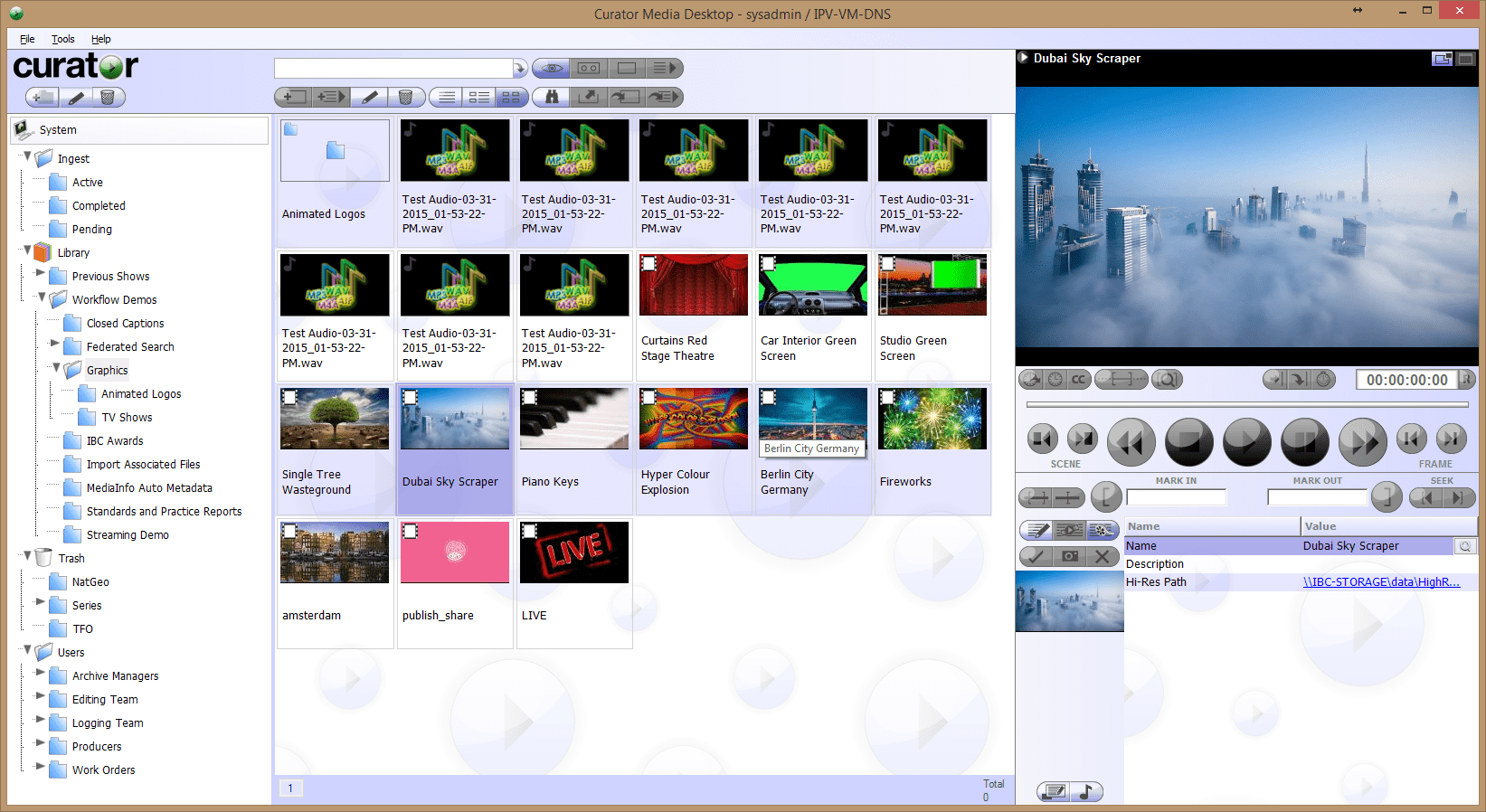 It may not have been the prettiest software but hey, we all have to start somewhere, right...? 😉
How has Curator improved?
Fast forward to the present day and, thanks to constant development and new functionality being added, Curator has developed into the industry-leading video asset management system trusted by video professionals from Sky, NASA, Sesame Street, Turner Studios, Altitude Sports, and many more.
Our commitment to continued improvement means each new quarterly release of Curator brings:
Updates to Curator's core functionalities and user experience, such as:

Introducing the browser-based interface for easier remote editing, edit collaboration, and faster deployment for new users
Developing the Curator system to be 9.5x faster than when it was first released
Secure proxy video streaming
Ingest file validation with checksum technology
The Customer Portal
New search features that make it much easier and faster to get straight to the assets you need
Developing Curator's video player to be an industry-leader with professional-grade functionality
Support for new media formats
An Adobe Panel that supports Premiere Pro and After Effects

Development and introduction of new video asset management functionality upgrades, such as AI object recognition, AI speech-to-text, and Curator Connect's easy ingest functionality recently released
Continual support for the latest web browsers, operating systems, and third-party device versions (e.g. within the Adobe Creative Cloud and Avid)
Stability enhancements and bug fixes
Deployment and configuration improvements
Integrations with other software and storage solutions
You can see what's happened in our recent releases in our Curator release notes.
Performance improvements
We hate buffering and loading screens as much as you do, so we've worked hard over the years to drastically improve the performance of the Curator system. To date (December 2019), Curator is 9.5x faster than it was when we launched it in 2016.
What does this mean for those using the system? Near-instant search results, super-fast exports, and less waiting around thanks to a proxy transcode service that transcodes up to 8x faster than real-time.
New core functionalities and optional functionality upgrades
From easy ingest and smart logging, through to automated metadata using Artificial Intelligence object recognition and speech-to-text, Curator has seen significant additional core functionality and upgrade functionality developed since it launched, all developed to help creative teams do more.
See the list of main functionalities here.
Upgrades to Curator's user experience
Major user experience enhancements help Curator users do more in fewer clicks, whether that's finding the exact frames they need in a video clip or collaborating with remote editors.
Curator is now available on the major operating systems and accessible from everywhere, thanks to a browser-based interface. This makes remote editing, review, and approval much simpler, and helps businesses make use of freelance talent
Editors can now perform faceted search (

allowing users to narrow down

search

results by applying multiple filters)

, create collections, edit metadata in bulk, collaborate on projects with check-in/check-out and project versioning, and share projects across creative teams, directly from Curator
Curator's Adobe Panel has been expanded to include After Effects as well as Premiere Pro, helping creatives remain in their creative flow when using both Adobe programs
A brand new HTML5 video player has been introduced into Curator, bringing a market-leading video experience with advanced playback controls for live streaming, variable speed playback (0.1x to 400x forward and reverse), keyboard shortcuts, closed caption overlays, hover scrub, and many more
The Curator Customer Portal provides quick start guides and training information, product release notes, supported formats, and device information to help you get the most from Curator
A growing list of supported media formats
Starting life with support for a handful of media formats, Curator has been developed to create and support the leading media formats for OTT, news, sports and entertainment broadcasting, leading online video services, and many graphics formats, too.
Security and system administration
It isn't just users who have benefitted from Curator's improvements. Technology and IT teams have seen a bunch of upgrades and improvements to how Curator is set-up and deployed.
Curator's browser-based interface means there is zero client-side footprint, providing easy deployment and support for casual users
We've introduced secure proxy video and web application delivery in Curator using HTTPS technology, and additional support for secure SSL e-mails, and encryption and hashing of API keys used by Curator's third-party connectors
Automated file validation has been introduced to ensure consistency of files and to alert Curator users to file corruption risks through checksum technology.
So what's the plan for 2020 and beyond?
We'll kick off 2020 with a bang with the Curator 2.3 release in February. The highlights include:
A brand-new Adobe Panel which will make it faster to find content and give editors new ways to collaborate
Enhancing Curator Connect's capabilities, making it even easier to register assets in bulk and adding support for Sony FS7 camera cards
The launch of Curator Gateway, providing increased security during the deployment process and simplifying the setup of system administration access.
Helping you get more out of Curator
Aside from developing new features – and improvements to existing ones – a big focus for 2020 and beyond is to help users get the most out of the system. We want Curator to continue to be the industry-leader for user experience in video asset management.
How do we plan on doing this? We're going to introduce in-app product tours, walkthroughs, and tooltips to help new and experienced users do more in Curator. We're also planning a whole host of video content aimed at helping you do more in less time, so keep your eyes peeled for that in the coming months!
You can help us make Curator even better
While we like to be a step ahead and introduce new functionality users haven't even thought of before, many of the feature releases, workflow improvements, and UX design enhancements we've released over the years have been in direct response to your requests & suggestions. We'd love you to contribute to Curator's development and help us make it even better by letting us know you like and what you think could be improved on our Feature Request page!
Keep an eye out for the Curator 2.3 release blog post early next year!
---
You're missing out if your organization isn't using Curator yet - so book a demo today!