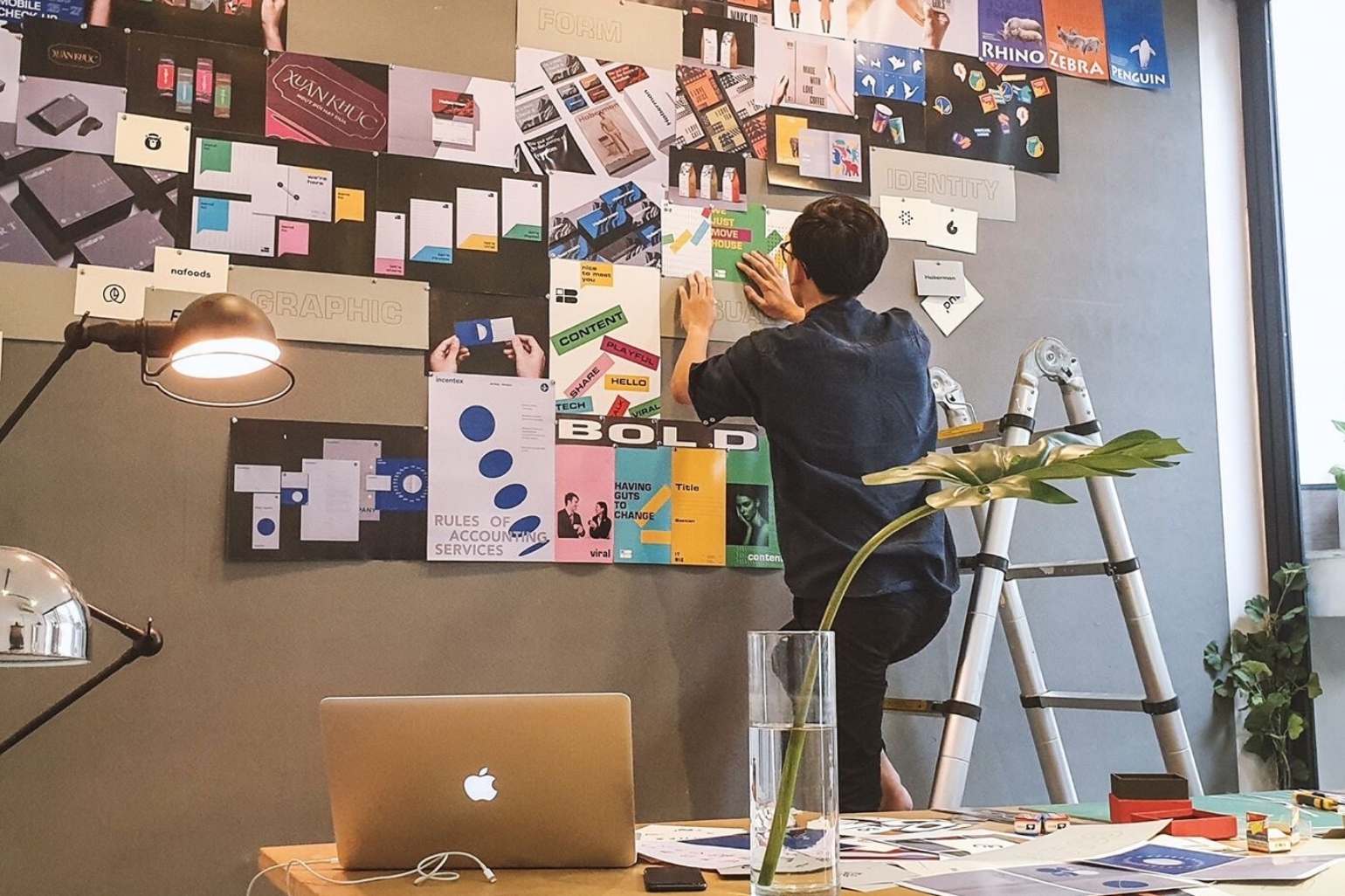 This blog post was written based on IPV's just-released report on the Future of Video for Creative Agencies

With lockdowns easing, businesses need to start planning for the next stage -- the 'new normal'. Although it's still not clear how social health policy will evolve over the coming months, there are still a number of post-lockdown trends emerging.
Working closely with a number of leading digital and creative agencies, we have witnessed firsthand some of the changes currently underway. In order to help, we have put together this list of developments that seem poised to create a new set of industry best practices.
Embracing remote collaboration
One of the biggest trends across the entire economy, including for creatives in the worlds of marketing and entertainment, is the growth of remote collaboration. The current environment has forced many people to work from home. While some industries might not have thought that working remotely was possible, they have been forced to adapt and have enjoyed success.
When it comes to creatives, the ability to collaborate remotely is essential. Therefore, everyone has been forced to embrace remote collaboration. The ability to do so provides numerous benefits. These include:
The ability to work with freelancers who might bring a different set of skills to the project
The ability to provide staff and partners with flexible work schedules
The opportunity to avoid the stresses of commuting on busy roads


Must-have tools for collaborating
While working remotely does have its benefits, it can make it harder to collaborate when people are not physically close to each other. The good news is that there are basic cloud-based tools that can help with this. Here are some to consider:
Airtable: One of the most popular tools for project management is called AirTable. This tool presents data in numerous forms ranging from Gantt charts to calendars and spreadsheets — to name a few. Then, data can be selected to create graphs, form fills, and more. In this manner, AirTable provides multiple views that present data exactly as the user prefers.
Slack: Communication is also going to be important while working remotely. That is where Slack is helpful. With Slack, users are able to set their statuses quickly, letting others know when they aren't available. Slack provides public and private channels, allowing organizations to communicate with customers as well. Furthermore, Slack can also handle video chat and file sharing, which is helpful.
Media Asset Management (MAM): Finally, one of the most important tools for any digital agency that creates visual content is MAM. This is a platform that can be used to centralize video archives, using cloud-based editing tools to allow editors to collaborate remotely. Any agency that produces video assets, particularly those doing so remotely, must invest in a quality MAM tool. A solid MAM tool streamlines the process of video production, saving teams a tremendous amount of time while providing adding features that cannot be overlooked.


Creative repurposing of archived material
Another major trend for digital agencies is the growth of repurposing archived material. In this era of shelter in place and social distancing, it's challenging to film new videos or to produce live content.
Some companies have been able to overcome this by shipping video equipment to people's houses, having them shoot videos on their own, and then compiling all the footage, but this can only go so far. Furthermore, this can be a stressful process. Brands don't want their videos to be associated with the "COVID-19 Pandemic period" because videos that are shot using Zoom and Skype have a certain look to them.
One of the biggest alternatives has been the repurposing of archived material. A major challenge to this has been providing access to archived material. It's important to protect this material — however, tight security measures can slow down the production process and frustrate editors. This is where MAM can be helpful.
With MAM, these challenges are overcome using a variety of tools, including:
Providing permission-based access to frameworks
Tracing who accesses the videos and when
Watermarking videos as they are edited
Providing cloud-based access and simplified systems that make it easier to take archived material and put it into current video production projects


MAM uses proxies and permission-controlled workflows that create a secure portal, providing access to editors and media managers with the right credentials. In addition, MAM uses automated metadata, making it easier for video editors to search through the archives. Research found that 1 in 10 hours spent at work by creatives is spent looking for the materials they need. Automated metadata helps creatives find the perfect clip or image in a fraction of the time. This streamlines the process of video production, saving time even when working with archived video material.
In the end, the ability to reuse archived material is more cost-effective and increases the ROI on any investment in video footage.
A shift from VCM to MAM
One of the most important developments in the world of video production is a shift from VCM to MAM. Historically, video content management (VCM) has formed the backbone of video assets. These tools have focused on cataloging video assets that have been finished. However, this skillset relies on a simplistic model for video archive management that was designed for businesses with limited video needs.
Creatives work with large video databases, which has led to the growth of MAM. Media asset management (MAM) leverages the latest technology to address the problem with video asset management. The goal of MAM is to maximize human potential by using these technological advances to improve efficiency.
File sharing made easy and secure
MAM has confronted the issues of file size and security simultaneously. Video files provide more definition and clarity than before, meaning that they have gotten bigger. As a result, videos have been shared on the cloud, which is great for remote collaboration.
However, it also means that security problems need to be addressed. MAM provides secure workflows (using permissions, tracking and watermarks), establishes proxies (for offline editing when needed), and provides opportunities to conform and export video files. MAM tools such as Curator seek to leverage all of these tools to provide creatives with a powerful, remote video editing tool that allows for secure collaboration across vast distances. While it might take some time to adjust to this new environment, the reality is that remote collaboration is a central component of the future of video editing.
MAM improves accessibility
Furthermore, MAM leverages the power of metadata, which makes it easier for video teams to locate specific portions of videos. This is a "control + F" for videos, making it much easier for creatives to find the exact footage they need. In this manner, MAM represents the future of video editing. Cloud-based collaboration is here to stay. Even if it received a major boost from social distancing, it will be here long after the pandemic fades into the rearview mirror.
Agility and decentralization
Finally, agility and decentralization are going to define digital agencies as the future unfolds. Without the communal space of the office, this has automatically lead to a decentralized decision-making process. Therefore, creatives have been imbued with more decision-making power than they had in the past. As companies have adapted to the new world of remote working, this decentralized thinking process is likely here to stay.
Two of the major benefits of the decentralized thinking process include better creative results (due to more freedom) and faster reaction times (as people have been making decisions on their own instead of consulting with a command structure).
In this manner, the culture of video editing has changed. Companies have been able to work with freelancers thanks to the cloud, and while the current environment has had its challenges, it's less stressful to work from home. People have had more freedom and many like the new work culture. In this manner, technology has played a major role.
While these technological advances are critical, how the technology is used is more important than the technology itself. It is all about planning appropriately, being creative, and placing team members in the best position to be successful. This is where the technology matters and MAM will continue to lead the way.
If you're looking for the right MAM that does all of the above, Curator may be the right option for your agency to streamline remote video production for your business, why not book time directly with Gabrielle to see how we'll help 👇👇👇