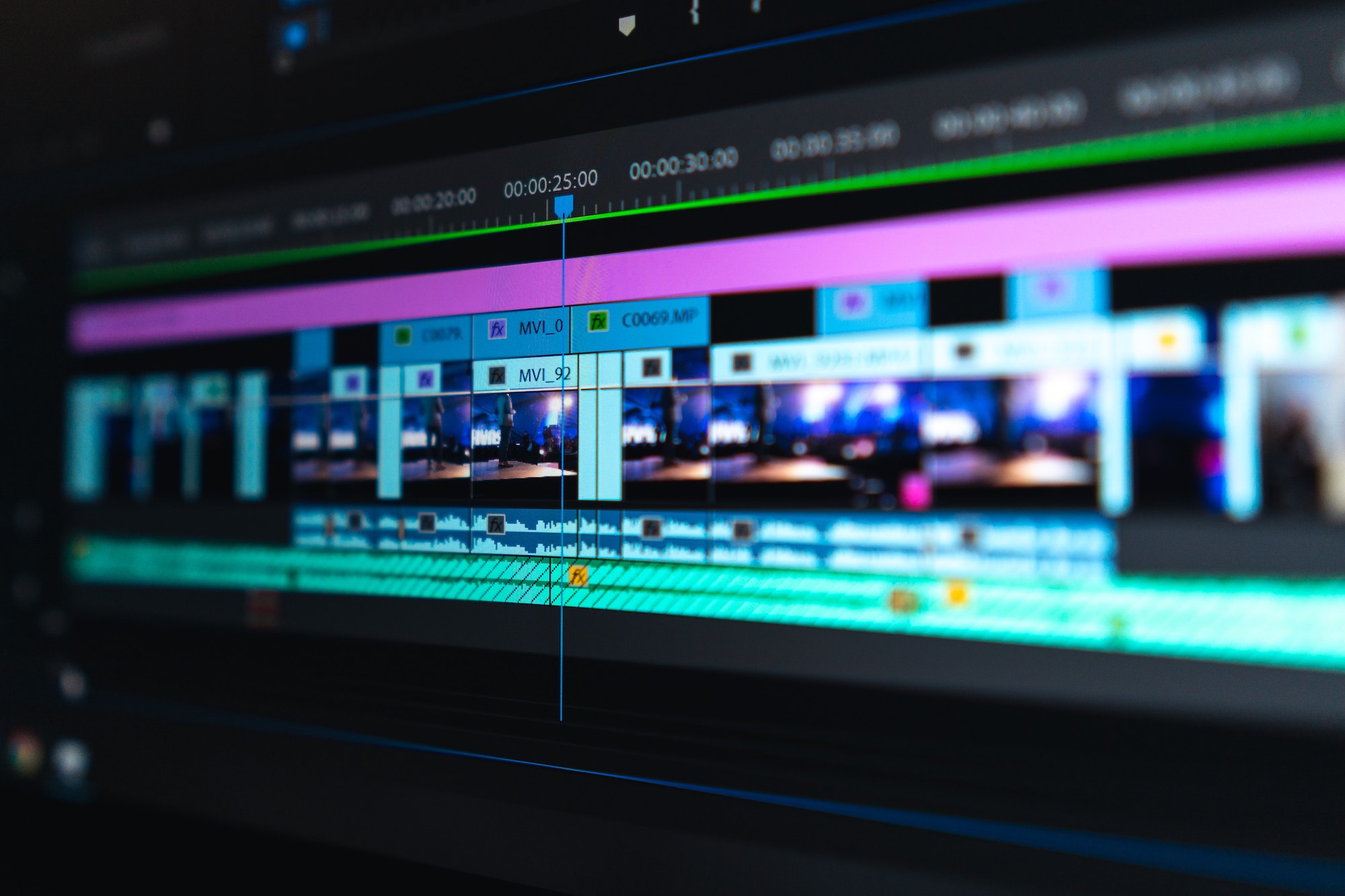 Mark Hudson
Chief Marketing Officer
Mark.hudson@ipv.com
Cloud-based video solution, IPV Curator, drives media workflows from planning and design to development, all the way to delivery.
FOR IMMEDIATE RELEASE: London, April 2, 2021 - IPV, a global leader in media asset management and cloud-based video solutions today announced that The Farm Group has chosen IPV's Curator to strengthen their partnership with UKTV through Curator's cloud media asset management solution. The addition of Curator will help The Farm and UKTV achieve more efficient asset management and streamline their distributed collaboration to make creating and publishing video content at scale easier and more efficient.
Mark Fagan, CEO at IPV, had this to say, "We are delighted that The Farm has selected Curator to facilitate their post-production workflows for UKTV. The switch to Adobe Premiere will help UKTV to foster better creative collaboration and execution. We're excited to play a part in the future of UKTV and look forward to working with their team and The Farm."
Chris Chalmers, Director of Partnerships The Farm, said, "I'm thrilled to be continuing our partnership with UKTV, and excited for the new technology that we will be working with, which will create a truly unique and innovative service for both the UKTV production and The Farm team. It's been amazing to see how the partnership has grown over the years, and I look forward to the continued partnership in the future."
The new contract between The Farm and UKTV will feature a complete technical refresh centered around switching to Adobe Premiere editing platforms using Curator to facilitate and power media asset management and video project management and collaboration.
Adam Morris, Technical Director at The Farm, commented on the importance of Curator for post-production across teams, "When our friends at UKTV approached us to reimagine how their post pipeline might work, we very quickly landed on IPV Curator. We wanted to open up the process to other departments from planning, through design and production, to delivery and plug people straight into that workflow. Switching to Adobe end to end allows for the innovative IPV Curator panels to provide the whole creative team with the opportunity to collaborate in new and more efficient ways. Finding, managing and interacting with content should be the easiest thing in the world. IPV Curator delivers that via the web and straight into the CC suite."
About IPV Curator
IPV Curator is the premier end-to-end multimedia asset management (MAM) and remote editing solution for enterprise businesses that empower teams across the globe to seamlessly scale video production. Curator protects production-related revenues by enabling productive remote editing, ensures brand consistency through brand asset control, improves ROI through content re-use, and optimizes storage and asset management control.
About The Farm Group
The Farm Group, part of Streamland Media, provides award-winning comprehensive post-production services from facilities throughout the UK in addition to partnerships at BBC sport and UKTV. Our capabilities encompass picture, sound, and location services for both unscripted and scripted content. The combination of our gifted creative teams and our powerful technology core provides collaborative workflows which positions The Farm Group as the go-to resource for the most challenging and ground-breaking productions.
https://farmgroup.tv/about-us/
About UKTV
UKTV has been at the forefront of branded television for over 25 years, entertaining the nation with programmes they love. Its leading brands - Dave, Gold, W, Drama, Alibi, Eden and Yesterday - span comedy, entertainment, natural history, factual and drama, and are delivered to audiences through UKTV Play, Freeview, Sky, Virgin Media, TalkTalk, YouView, Freesat and Amazon Fire. The broadcaster is a significant investor in British creativity and is committed to working with new and established writers, directors and programme-makers. UKTV is part of BBC Studios, the UK's most-awarded production company, a world-class distributor with international branded services, and a commercial subsidiary of the world's leading public service broadcaster, the BBC.
About Streamland Media
Streamland Media is a global post production company delivering picture, VFX, sound, and marketing services through its well-established industry brands, Picture Shop, The Farm, Ghost VFX, Formosa Group and Picture Head. These integrated businesses support feature film, episodic, interactive and emerging forms of entertainment by providing top-tier talent, technical expertise and customized solutions. Headquartered in Los Angeles, Streamland Media offers multiple locations worldwide throughout the U.S., Canada, Europe and the UK that are focused on providing a unique, regional approach to meeting client needs.
For more information, visit www.streamlandmedia.com.