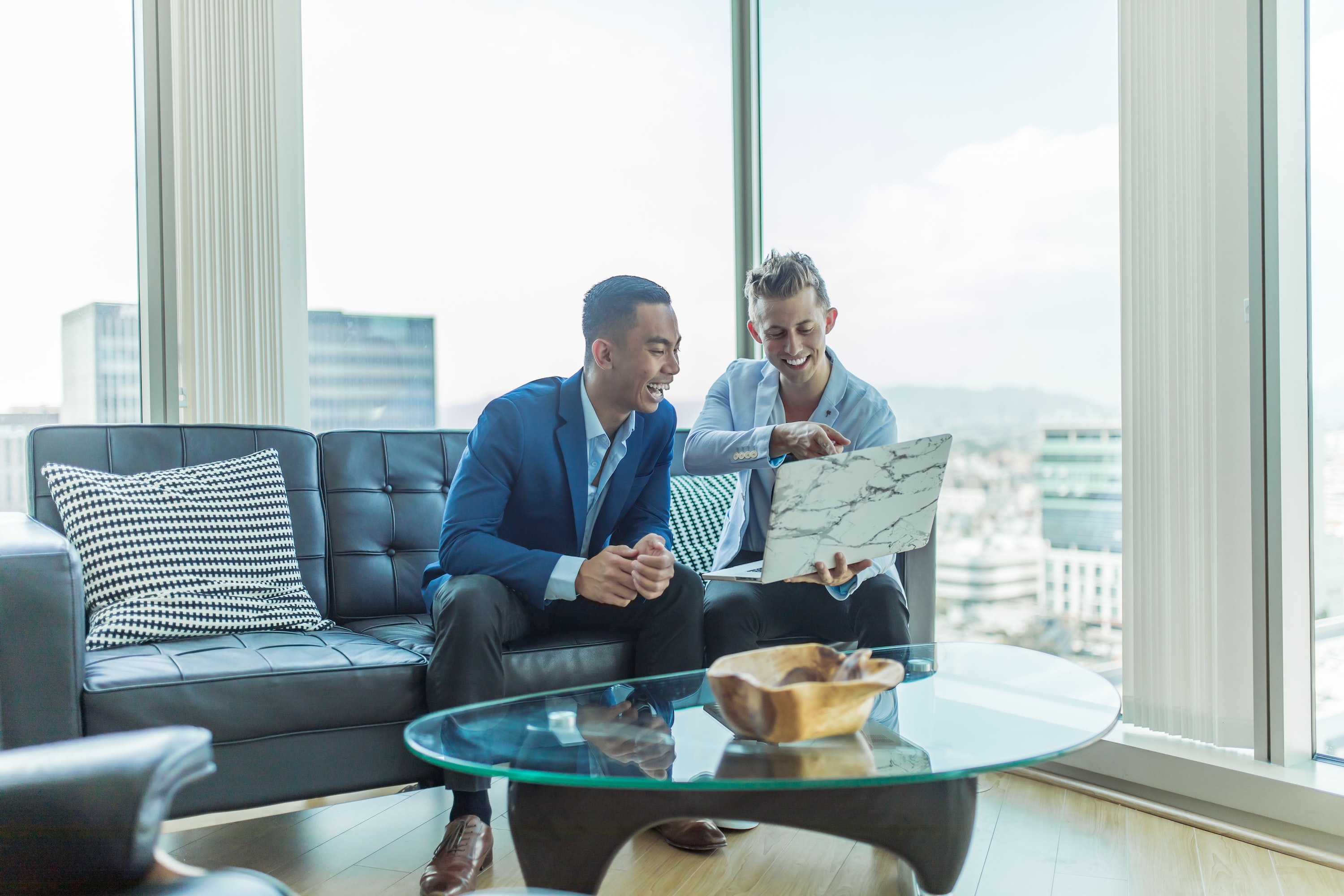 The Finance Industry leverages a large amount of complex information regarding products, services, and operations. It can sometimes be difficult to connect with customers using such complex information in its raw form. But, utilizing video content makes engaging with customers much easier and more effective. Using video content in a finance brand's marketing strategy is imperative. Keeping customers informed through engaging video content is essential to retain current relationships and attract new ones. When using video content, video management is key. The use of Video Asset Management software simplifies the use of video content.
What is Video Asset Management?
When working with a large volume of video content, Video Asset Management (VAM) software is essential. Video Asset Management is software used to manage and organize a high volume of large video files, making the files easier to access and distribute. An efficient Video Asset Management software will enhance the use of video for the business, and ensure that creatives are getting the most value from their video assets.
In order for enterprises to deliver video content across multiple platforms at scale, Video Asset Management software is needed. This will allow creatives to collaborate more efficiently and is a critical component when working and editing remotely. Editors will be able to locate, organize, and distribute content at a greater speed and in a more efficient manner, rather than having to wait on large files to download or using multiple platforms for asset location.
Why is it Important for the Finance Industry?
The finance industry can benefit greatly from Video Asset Management software. Smart video management software will make it easier for creatives to collaborate on video projects and locate files more efficiently. Centralizing all of the firm's video content will maximize time and enable creatives to produce a higher volume of content, and ultimately engage with more customers.
Engaging with customers can be a challenge for some finance brands, but is possible and absolutely necessary. Video content can be used in multiple forms and platforms like social media content, customer testimonials, promotional videos, informational content, and brand storytelling.
1: Social Media Content
On social media, it is important to use a variety of content to engage customers, which ensures that the company is reaching a diverse audience. This content can be blog posts, photos, or videos. Media Asset Management software helps to organize and distribute all types of media content across different social media platforms. A Media Asset Management (MAM) software will help the brand to reach a larger audience. Videos have become an integral part of online marketing for the finance industry and there are many ways to use video on social platforms. From testimonials, promo videos, informative content, and brand storytelling videos, all video content plays a key role in forming a meaningful connection with customers. Because video content has become so vital, smart Media Asset Management software is a good tool for online marketers to have.
Being able to connect with customers on an emotional level will help to establish trust with the customer, ultimately increasing brand loyalty. Short videos are easy for customers to share across their own platforms, which helps to drive traffic back to the brand's website where a customer can deepen their engagement. The use of intelligent Video Asset Management software will help eliminate challenges associated with creating and distributing video content across multiple social media platforms.
2: Customer Testimonials
Video testimonials are one of the most effective marketing tactics. The use of customer testimonials allows the finance industry to gain trust and form a more personal connection with their customers. Video testimonials are trusted more by customers than written testimonials. Seeing a real customer helps to authenticate the brand and build a meaningful, trusting relationship. A video testimonial from an existing customer helps to eliminate hesitation that a potential customer might have about the authenticity of the company. Videos are able to trigger emotion, which plays a huge role in the decision of consumers. When the goal is to attract new customers, video testimonials are an excellent tool.
3: Promo Videos
Promo videos are extremely beneficial for the finance industry. They help to increase brand awareness and draw in new customers. Videos leave a lasting and memorable connection, making them an excellent part of a company's marketing strategy. This allows consumers to make a better impression of the company. Promo videos are short, making them easy to watch, share, and drive engagement. This helps to drive new traffic to the company and reach a large number of potential customers. These short promo videos can easily be stored and organized using video management software.
4: Informative Content
Throughout the finance industry, animated explainer videos are used to inform customers on complex financial topics in a more fun and engaging way. This gives customers a better understanding of the company's products and services. Financial information can be difficult to understand for customers, which is why animated explainer videos are so efficient for financial companies. The use of video, rather than text, makes the information easier to understand and digest. Animated explainer videos will also help companies to stand out amongst their competition. These explainer videos can be used on social media, in an email campaign, or on the companies website. Using Digital Asset Management (DAM) software will help to distribute the videos across these multiple platforms.
5: Brand Storytelling
Brand storytelling is an effective way to increase brand awareness and establish an identity. Video content that portrays the story behind the brand increases the trust and the emotional bond between the company and the customers. This allows the company to express who they are and encourage customers to connect with them on a personal level. This type of video content provides customers with an engaging experience while growing the online presence of the brand and cultivating new customers.
How Curator Uplifts Finance Video Teams
It's clear that intelligent Video Asset Management software to facilitate video content at scale is essential to building customer relationships in the financial industry. By doing so, financial institutions can create long-term, meaningful relationships with customers based upon helpful, relevant information. But to do that, finance brands must leverage a VAM that can meet their internal capabilities without forcing creatives to adopt a new system or step outside of their normal workflows.
Enter Curator - the leading VAM system leveraged by financial institutions like Blackstone, the IMF and many more.
Curator seamlessly integrates with every major video editing system to save time and improve video content velocity by consolidating video teams' workflows right into their editing system. More than that, Curator provides creatives with frame-accurate 2% streaming proxies which eliminate creative downtime that's wasted on huge download times. In short, Curator is the perfect Video Asset Management solution for global financial enterprises.
Have questions on how Curator can uplift your financial team? Book time directly with Gabrielle below!