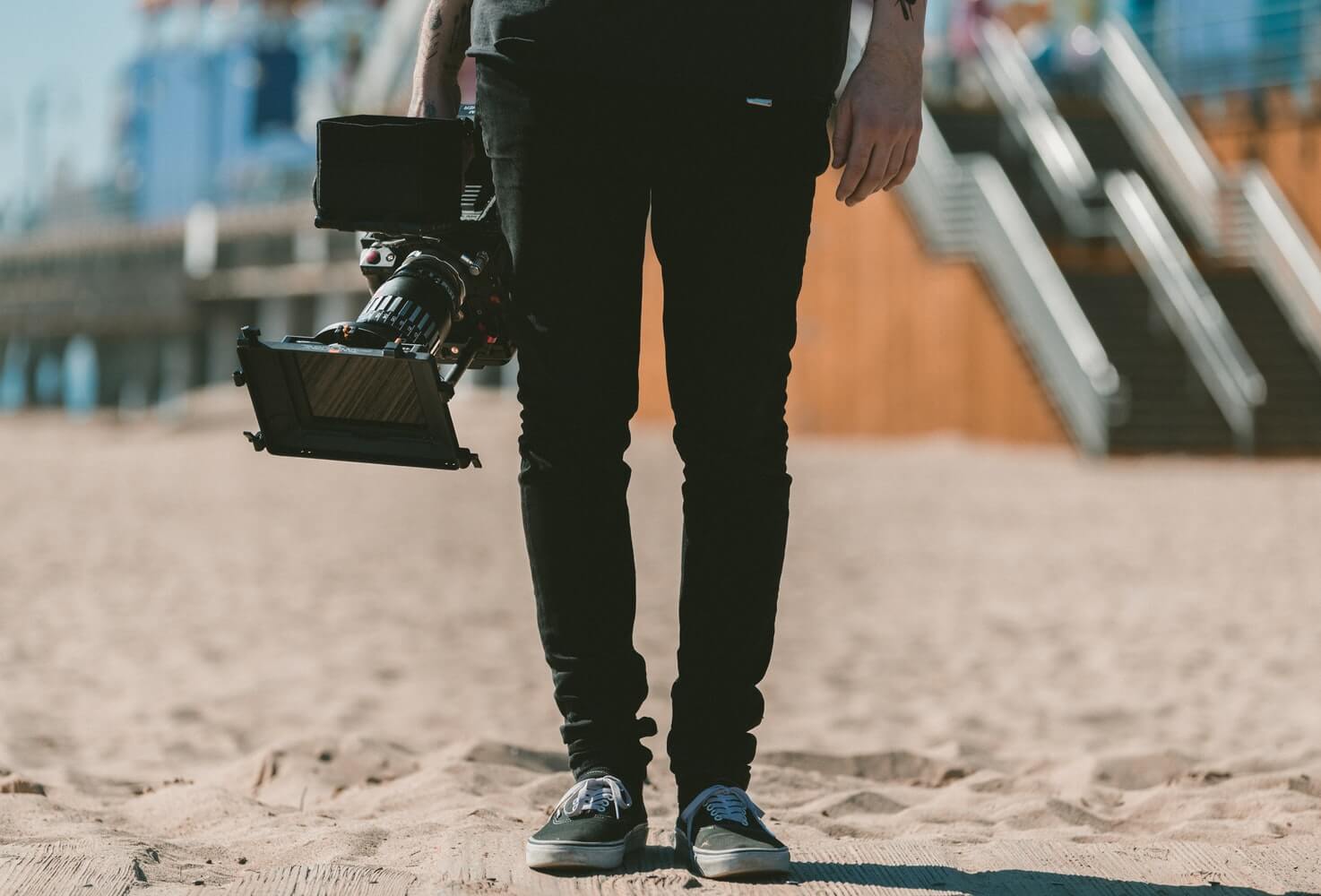 Cloud-based solutions are becoming really popular — globally, the overall revenue of this field is predicted to increase by nearly twice over the next 3 years. Due to this growth, it's not surprising, then, that cloud services are taking over a large number of products and industries.
As for 2020, most businesses have already adopted cloud-based solutions in various ways, yet there are some areas that haven't quite caught up: video editing, storage and production are amongst them. It's likely to be a prevalent issue due to quickly-developing digital assets and technology which can't keep up with them.
The good news, however, is that this situation is about to change, thanks to modern video asset management (VAM) software. The future is video and it's happening now - video traffic made up 73% of the Internet back in 2016 and this number is expected to grow to 82% in 2021. Consider the issue of large video files which are difficult to access, edit or transfer remotely, and you'll have the full picture of why cloud-driven systems are extremely important for video production businesses.
What exactly is VAM?
Generally, VAM is a system designed to store, organize and access large amounts of digital video content. Theoretically, any video storage systems may fall under the umbrella of "VAM". However, this stuff is a bit more specific in practice.
Definitions 101: what each can deliver?
Let's start with some vocabulary. Nowadays, "VAM" is supposed to not only provide central storage and internal distribution for video projects, but also offer exceptional capabilities for video production. Add an opportunity of collaboration along with some disruptive automated options and this is basically how the latest VAM looks like.
On the other hand, some digital enthusiasts will already know that there are more terms that define systems capable of classifying, sorting and supporting both videos and other digital assets. For the sake of convenience and similarities, we'll go through the following three: DAM, PAM, and MAM.
DAM (Digital Asset Management): This can be an umbrella term to define any tool able to assist in any digital asset management platform. It primarily focuses on the management of already-finished assets for post-production and archive storage.
MAM (Media Asset Management): This covers DAM tools which focus on video files and images while providing accommodations for larger file sizes, which were originally introduced by the broadcast media. The term MAM has become more ubiquitous and gets used in various ways by different people. However, like DAM, MAM has had more of a focus on archive storage rather than active management during production.
PAM (Production Asset Management): These tools have production-orientated capabilities able to track the revisions of frequently edited files. Since they aren't attached to any particular format (images, videos, etc.), this means that PAM tools make tracking changes easier rather than change how workflows are constructed.
Should we pay attention to differences?
Well, no!
Overall, VAM tools are similar to all types of systems listed there. For example, you can see VAM as something like PAM, with the addition of having dedicated video management features.
Also, VAM can be attached to MAM or DAM tools, yet many modern VAM tools can replace both of them. As a result, there's no need to consider the division into such classifications, as a vast majority of features are mutual.
It's also worth noting that, sometimes, VAM is even called VDAM (Video Digital Asset Management). This helps in detecting how VAM systems can manage more than just video assets. However, a more focused approach to video content allows VAM (or VDAM) to be exceptional.
Do I need it?
All in all, it's essential to realize that there are differences in features and they definitely make an impact on any selection of software services. Since we'll focus on advanced VAM solutions, you should think of all related details before tailoring the decisions on potential investment further.
Having all these details in mind, we're ready to dig deeper into what advanced VAM tools have to offer…
VAM centralizes video access
In general, using separate systems for active management of digital assets and archive isn't logical for several reasons. Firstly, it makes all archiving processes more difficult. Secondly, there are several different storage requirements involved, making everything even more complicated. Finally, this reduces the chance to ensure efficient content management when it comes to searching through several folders, accessing files and uploading.
To avoid many of these issues, the use of VAM dynamic archive tools helps in making your archives easily searchable due to successfully delivered remote access solutions. Also, the centralization sets everything under one roof — this integrates all workflows into a single platform. Overall, the unification of all processes helps to not only increase efficiency and security, but also lowers unnecessary costs, creating added value.
Therefore, you should consider the centralization of review and approval processes as the most important detail in VAM. If this one isn't adapted, all further details, no matter how fancy they may sound, will be completely useless due to high costs and no results in efficiency time-wise.
VAM delivers cloud-based collaboration
It seems that the issue of access is solved, right? Not really. There's an important issue to address: the lack of collaboration. Due to changing working habits, more and more people prefer to do their tasks remotely. Also, many businesses tend to rely on external partners to some extent. As a result, cloud-based solutions are necessary, and VAM can make any type of collaboration easier and safer.
There are several features that build an excellent framework to help editors unleash collaboration and creativity to the maximum. Working with proxies (size-reduced copies of your high-resolution master files) is simply 'offline' editing online, similarly reflecting the well-known process of collaboration in all G-Suite apps. However, proxies are only as good as their development. As their function is to ensure online editing is possible, it's crucial to ensure frame accuracy and smooth compression throughout the video. Later, you'll need to conform the proxy edit, which is simply taking the timecodes from the offline version and applying that to the corresponding point in the source footage.
Finally, appropriate encryption settings make your production process safe and secure. The set of full automation, tracking, watermarks and permissions create a full security framework. It'll prevent your media assets from human error or plagiarism and ensure reliable control over file viewing and sharing. As a result, the workflow of remote employees and partners can be ongoing in real time without any threat.
VAM provides advanced metadata and automates ingest
Metadata is somehow the equivalent of 'Big Data' in VAM. Shortly speaking, all the information about a certain video— date, length, description, size, etc. These details make it easier to optimize workloads without re-watching content as well as organize large scales of files.
However, managing manual tasks such as creating these datasets can be quite tricky, which is where VAM comes in. With the help of VAM, not only can metadata creation be automated, but speech detection and object recognition can be deployed to manage metadata and related workflows more easily. These tools are advanced to the level that a vast majority of sounds (90%) and visual files (65%-80%) can be ingested and thus inserted into your existing metadata.
Therefore, transparent searchability can be promised. It means you can easily work without any word order or specific vocabulary, which is different from descriptive tags before. Specially-designed VAM tools ensure that relevant data will be displayed without using limited search terms.
Once again, the improvements on metadata management make the production process more efficient — this applies for non-linear editing, large scales of footage used or even sorting out archives.
So, is it worth investing in VAM?
VAM is all about improving efficiency in the workplace and getting the ROI you want. With the growing video use and industry, it should be a good time to invest anyway.
Nevertheless, it is very important to ask yourself: "Is it necessary?" Sometimes the answer can be "no", depending on your needs — and there's nothing wrong with it. There are many cases in video production when the selection of any asset management simply doesn't pay off. Therefore, the initial evaluation of your business goals can help to form a unique roadmap which may (or may not) be driven by VAM.