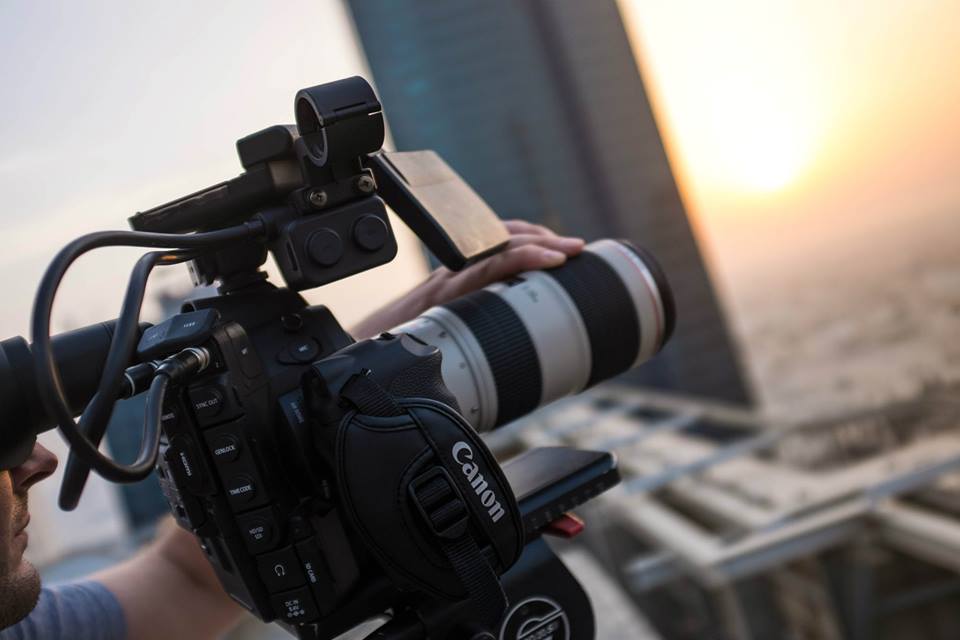 Video is big business. But you probably don't need us to tell you that. If you're running a video production house or marketing agency, you're already aware of how many businesses are clamoring for a steady stream of video content.
Video is a powerful and accessible medium that lends itself perfectly to effective brand storytelling and digital marketing campaigns. So well, in fact, that even experienced teams can struggle to keep up with the influx of demand.
Since video is only going to get bigger in 2020, many production houses are looking to more flexible working practices to keep up with demand without the overheads that come with recruiting and training new in-house talent. And with the right Video Asset Management (VAM) platform, you can facilitate easy collaboration with freelancers and external talent from all over the world.
Use Proxies for remote collaboration in real-time
Historically, the sheer size of video files has been a barrier to collaboration with outsourced freelancers like editors and animators. We're in an era where viewers have come to expect High Definition and 4K, which makes it even harder for editors to remotely collaborate.
However, there is a solution. The best VAM platforms allow you to get around the issues caused by large file sizes without having to transport physical hard drives across different time zones. The key to seamless collaboration is the use of proxies for "offline editing". These are smaller but faithful low-resolution versions around 2% the size of bigger master files which can be edited in real-time by freelance talent.
Collaboration is easy and instantaneous with no need to send assets back and forth between parties. It also means that, ideally, there is no need to pay for storage to upload high-res videos to make it available to remote users. Instead, you can keep the high-res version on your own storage and simply host the proxies to provide access to an entire library of content, not a reduced set due to expensive storage costs. Then, when everyone's happy with an iteration, it's converted to a higher resolution version via a process of conforming which ensures total frame accuracy.
Master your archives for quick access to stock assets
One of the easiest ways to stay on top of the influx of client demand is by reusing stock assets or client-specific assets such as animated intros or scene transitions. But as your client list grows, your archives can become large and unwieldy. They can be hard for your own in-house teams to keep track of, let alone any outsourced talent you collaborate with.
One of the most exciting things about the current crop of VAM platforms is that they use an automated ingest process that adds metadata at the point of ingest. It does this by using standardized labelling to limit the risk of doubling up video files or assets being lost due to misinterpretation.
In the future, as VAM platforms make greater use of object recognition, metadata will become so comprehensive that finding a particular image, object or even face will be as easy as hitting CTRL+F in a text document.
What's more, users have complete control over the allocation of access rights so they can choose who gets access to which assets at all times. It all makes for a smoother production workflow that doesn't compromise your security.
Keep on working on your video files... wherever you are
Remote collaboration is all about taking video editing out of the edit bay and taking it wherever you need it to be. When you, your remote employees and your subcontracted freelancers embrace remote collaboration through VAM platforms, you're no longer constrained by the limitations of your physical premises; you don't have to leave because the security team needs to lock up and you don't need to stop editing when you're in the zone because your lunch break has rolled around.
Because VAM platforms are designed to integrate directly with video editing software, you can work on your files with collaborators in real-time, any time and anywhere. You can put in an hour or two working from home or even on your bus or train to work.
You can even upload directly to OTT platforms from virtually anywhere in the world. This all makes for easier collaboration, faster turnarounds, a more flexible and stress-free working life and happier clients.
Standardize practices and keep security airtight
Security is important to you, and it's certainly important to your clients. If any of their assets should be leaked and accessed by their competitors, it could be disastrous for their video campaigns and completely obliterate their trust in you.
Thus, security has also been a historical barrier to remote collaboration with in-house and outsourced talent. Many of the current crop of VAMs, however, are designed with security in mind and offer state-of-the-art encryption comparable to what's currently used by NASA.
In the 21st century, you have a wealth of options when it comes to storing and accessing your current and archived assets. With robust encryption, you can store assets in the cloud, locally or using a combination of the two (hybrid storage). Greater use of cloud-based storage allows you and your collaborators to access your video depository and other archived materials from all over the world.
Of course, there's more to your security provision than encryption. Most data breaches are actually caused by human error rather than a failure of encryption, which is why it's so essential to have centralized control over all file access for every team member and outsourced contractor. With the right VAM platform you can implement standardized processes for granting access to assets by integrating with OKTA or other multi-factor, single sign-on services to keep in line with corporate-infused policies. This means you can share assets through the cloud safe in the knowledge that they can only be accessed by appropriate parties.
It's recommended that you get all freelancers and outsourced talent to commit to an NDA prior to collaboration. This will not only keep you covered but also demonstrate to your clients how much you value the security of their video assets.
Remote collaboration can help you meet client demand
Video content is estimated to make up 82% of all internet traffic by 2021. And if you're not equipped to deal with the rise in demand for high-quality video, prospective clients will go to your competitors without a second thought. Remote collaboration helps you remove the barriers to productivity to help you keep up with client demand without the need to invest in new talent.
With the right VAM platform, you can have the best of both worlds.