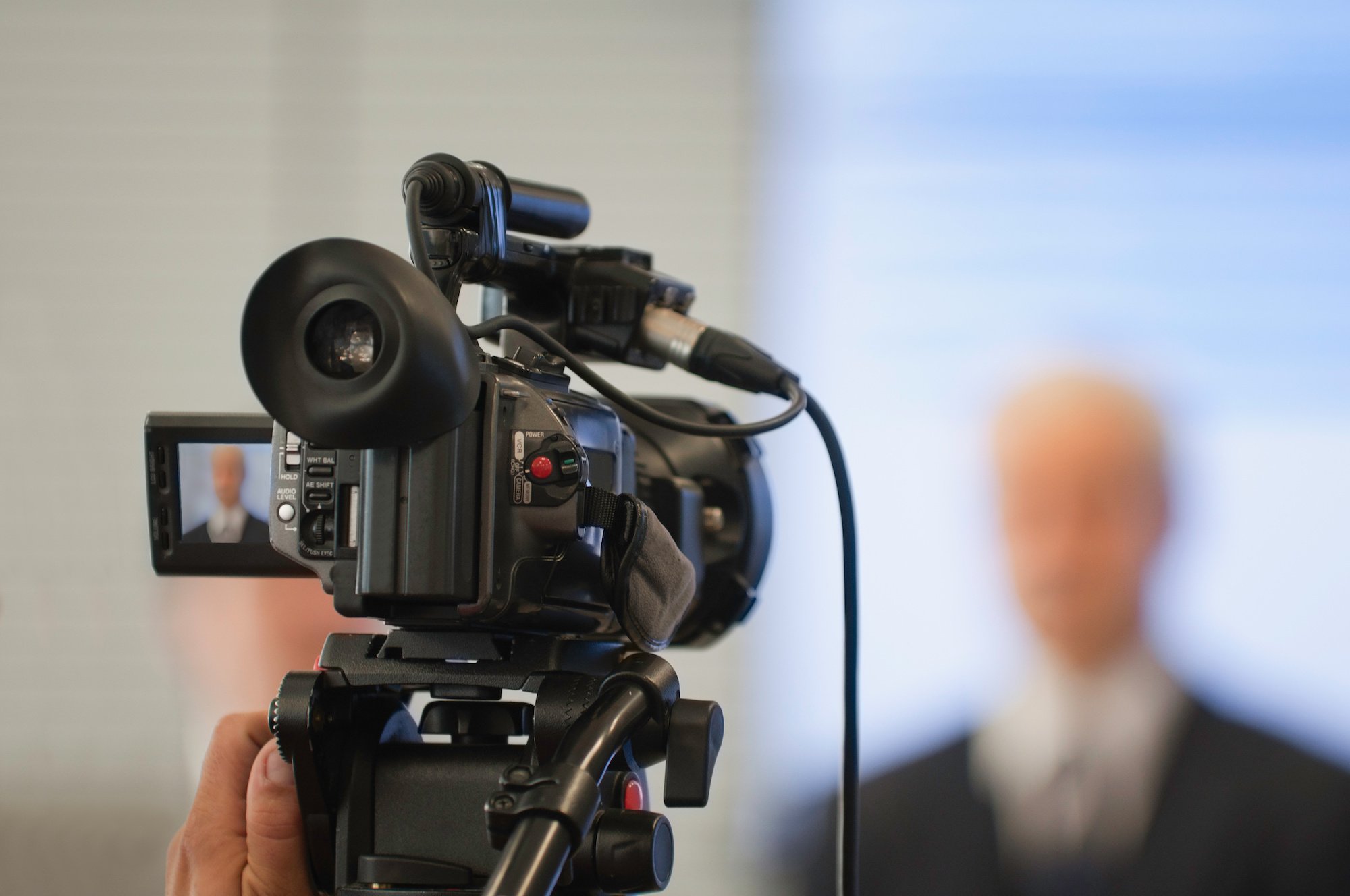 What is Public Relations (PR) and Why is it Important to a Brand?
Public Relations (PR) is an essential factor in building an effective marketing strategy, where PR teams work to build a positive reputation for a brand. Building positive brand awareness is essential for increasing engagement and influencing purchase decisions. An effective PR strategy is able to build trust with a brand's audience, enhance its online presence, and overall increase profits for the organization. There are several ways that video can be incorporated to transform a brand's PR strategy.
1 - Build Audience Trust
The overall goal of a PR strategy is to achieve a positive image for the brand and build a positive relationship with customers and observers. Video is an excellent tool to use to increase brand awareness and create a strong, memorable impression on customers. By using video, customers are able to see real people behind this brand. This authenticates the brand and creates a trusting relationship with customers. In fact, 81% of people stated that they are more likely to trust a company after seeing a branded video. There are several different types of videos that can be created to build trust with the audience.
Customer Testimonials

Customer video testimonials are one of the most effective forms of content for a brand to use to build trust with its audience. Video testimonials put real faces behind the brand, making the brand seem more authentic. Brands can share stories of how customers have been positively impacted by their product or service. Video testimonials seem more genuine and are able to elicit emotion, which plays a major role in purchase decisions. In fact, 86% of customers will research reviews and testimonials before considering a product or service from a new company. For example, Shopify shares inspiring stories of those that have created successful online stores using Shopify services. This inspires potential new customers to start their own Shopify stores. This can increase the brand's revenue and improve its overall image to the public.
Behind the Scenes
Customers love to see behind-the-scenes videos from a brand. This can be a meet-the-team, daily operations, day-in-the-life, vlogs, or anything that shows authentic content from the brand. This is another great way to boost brand credibility and build trust with the audience. Behind-the-scenes videos are an effective way to humanize the brand and make the customer feel like they have a more personal relationship with the brand and its team.
2 - Builds Brand Image
Building a positive brand image is important for any PR strategy. Video is an essential tool that can be used to mold the brand's image to its customers. Video is entertainment and can be easily shared, helping the brand reach new audiences and attract new videos to its website and social media pages. There are several different types of video content that can be used to increase brand awareness and build the brand's image to the public.
Storytelling Videos
Storytelling videos are a great way to share who the brand is with the public. These types of videos allow the brand to share its message, who they are, what products or services they offer, the team behind the brand, and how the brand began. Videos strengthen the delivery of a message and attract viewers' attention. Visual storytelling is essential to convey a brand's message to its customers. Videos leave a lasting and more memorable impression on an audience than other forms of content mediums. Storytelling videos give a brand a personality and help to form an emotional relationship with customers.
Explainer Videos
Explainer videos allow a brand to explain what products and services they offer. This can be done through product information videos, tutorials, or how-to's. Explainer videos are usually short, engaging, and provide useful information to viewers in a simple way. They are used to introduce the brand, or a new brand product, to viewers and convince them that their product or service is useful. Animated explainer videos can be a fun and engaging way to inform viewers in an entertaining way. These types of explainer videos are very short and relay complex information in an easily digestible manner.
3 - Grow Social Media Community
Growing a brand's social media community is important for a PR team in order to build its online presence. Relationship marketing is important for a PR strategy, as it makes the brand seem warm, inviting, and approachable. Relationship marketing focuses on building long-term relationships with customers to build customer loyalty. Brand's use social media pages to build an online community and connect with customers. Videos can be used to attract customers to a brand's social media pages. Videos on social media are easily shared and engaged with, helping to boost brand awareness and grow a brand's online community. Many brands use videos on social media to simply entertain viewers and increase brand awareness to form a positive online image for the brand. For example, Buzzfeed's Tasty brand uses video to entertain viewers and draw in a new audience to their website and social media pages. Their sole goal is to entertain viewers and grow the brand's online presence, rather than sell any products.
4 - Communication
Video can be used to relay important information to customers, because viewers retain 95% of a video's message, as compared to 10% if reading it in text. This makes video a great option to communicate important information about a brand to its customers. Video is more visually stimulating, entertaining, and engaging than text. Social media is a great tool to use to communicate this information because it allows the brand to reach a large audience. Videos can be used to communicate product or service changes, product recalls, new product announcements, and re-branding opportunities. Communication videos should include vital information such as price, description, brand values, and more.
5 - Helps Brand to Stay Relevant & On-Trend
Most brands are using video content on social media. In fact, 86% of marketing professionals use video as a marketing tool. Using video helps brands to stand out amongst competitors. It is important for all brands to use video in their marketing and PR strategies in order to stay relevant and on-trend with other brands. According to HubSpot, 54% of customers want to see more video content from brands. It is necessary for brands to meet this demand from customers.
How Curator Uplifts PR Teams
It is imperative that brands incorporate video into their PR strategy, but how are brands able to manage and deliver all of this video content? Enter Curator- a smart Media Asset Management (MAM) software that enables creative teams to easily manage and deliver video content across platforms. Using Curator simplifies editing, archive management, and content delivery. Delivering content across multiple platforms using Curator allows the brand to maintain brand consistency and a strong brand image. This is a key factor in any strong PR strategy.
Learn more about how Curator can improve your brand image and simply your creative workflow by scheduling directly with Gabrielle below!