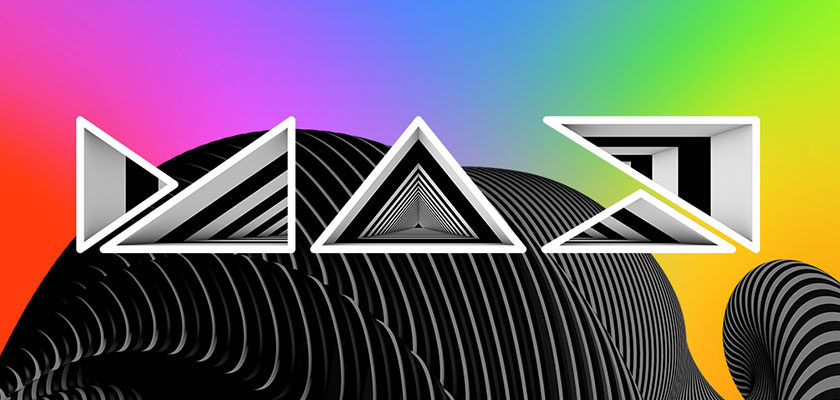 Join us - virtually - for this year's Adobe MAX to share the experience of seeing industry favorites like Stanley Tucci and Wes Anderson share creative insights.
Like everything else, Adobe MAX looks a little different this year, but that won't stop us from watching the incredible lineup of A-list speakers from the comfort of our own homes. Adobe MAX is the place for creative professionals to connect and inspire each other - something we're all very much in need of in 2020.
Adobe is a giant on the creative software stage, with software like Premiere Pro and After Effects that are simply the default choice for countless creative professionals. Adobe MAX is not just a place to polish old skills and learn new ones, but it's also a showcase for the future. What does that mean? It means that Adobe has embraced technology like AI and the very latest in image processing to speed up processes that used to take days into minutes. Speaking of which…
Read on, register for Adobe MAX (for free!) and mark your calendars to check out some of the speakers we'll be tuning into for a glimpse into the future of filmmaking and video production.
Days to Hours, Hours to Minutes: Streamlining Your Creative Process
David Leopold, Senior Director of Creative Experience Technologies, ViacomCBS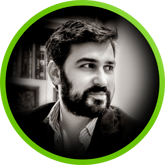 David Leopold has served as an editor, motion graphics artist, producer, post supervisor and nearly everything in between in the media and entertainment industry. In over sixteen years at ViacomCBS, he has created content of all types including long-form series, short form digital, concert specials, promo campaigns and the 2014 documentary feature R.E.M. by MTV.
For the past eight years, Leopold has worked with editors, designers and animators across all ViacomCBS brands finding new ways to streamline the creative process. He leverages his first-hand experience to examine technological resources, devise best practices, explore off-label uses and develop innovative solutions to address real world content creation pain points. His ultimate goal is to ensure that creatives are spending their time being creative.
David's session on "Streamlining Your Creative Process" will be held on Wednesday, October 21st at 3pm ET. Add it to your schedule here.
Tips for a Smoother Adobe Premiere Pro Workflow
Christine Steele, Editor, Director, Producer, Steele Pictures Studios, Inc.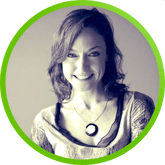 Christine Steele is an Emmy Award-winning Director/Producer and Adobe Certified Master Instructor. Documentary filmmaking is Christine's passion, but as a professional content creator she has worked across all genres at companies including Disney, Pixar, Dreamworks, Paramount, Warner, Showtime, Fox, ABC, NBC, BBC and PBS. Her company, Steele Pictures Studios Inc., provides high-quality production and post-production services, workflow training and story consultation for clients all over the world.
In addition to "Tips for a Smoother Adobe Premiere Pro Workflow," which takes place on Tuesday, October 20th at 3:30pm ET, Christine will present "Enhancing Video Interviews: Quick Tips for Making Better Talking Heads" on Wednesday, October 21st at 6pm ET. Add them to your schedule here.
The Color Lab: Stop Guessing, Start Grading in Adobe Premiere Pro
Jeff Greenberg, Post Production Specialist, Author and Master Trainer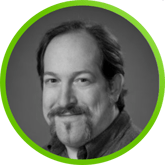 Educator, author, editor, and consultant, Jeff Greenberg, brings 25 years of post-production expertise to his students and clients in the film and video industry. He's been helping groups make smart people smarter and helping them master their post-production tools and workflows.
Jeff programs several events, including the Editors Retreat, and speaks at a half dozen others each year. His specialty is in the post-production world: from creativity through compression, from compositing to color grading. And yes, editing/storytelling too. He's a Master Instructor for various products, including Adobe Premiere Pro, Apple FCPX, Avid Media Composer/Symphony, and Black Magic Design DaVinci Resolve. In 2018-19, he taught as an adjunct professor at Columbia University.
Because of COVID19, Jeff has been breaking rules around virtual education – trying to find the most satisfying experience for learning.
Jeff will be holding three separate sessions on color grading in Adobe Premiere, with each one building on the last; Part 1 will be held on Tuesday, October 20th at 7pm ET; Part 2 on Wednesday, October 21st at 4:30pm ET; and Part 3 on Thursday, October 22nd at 5:30pm ET. In addition, he'll be presenting "Delivering Videos for All Screen Formats the Easy Way" on Thursday, October 22nd at 6:30pm ET. Add these to your schedule here.
And we can't forget… Stanley Tucci and Wes Anderson at Adobe MAX!
We'd be remiss not to mention these two filmmaking greats, Stanley Tucci and Wes Anderson! Each will be presenting in a number of sessions that are not to be missed…
Stanley Tucci will join a host of creatives in the following sessions:
Expanding Creative Possibilities with the Power of AI and 3D, Oct 20th at 6pm ET
The Art of Photography: Desktop & Mobile, Oct 21st at 7pm ET and Oct 22nd at 8:45am ET
Wes Anderson will join graphic designer Annie Atkins, Woodkid, music video director, graphic designer and singer-songwriter, and DJ and music producer Marshmello for "Video in the Spotlight," which will be held on Thursday, October 22nd at 10:45am ET, with an encore that day at 12pm ET.
Just one more thing...
We can't let you go to Adobe MAX, talk about all the great sessions and speakers and not even mention what we're doing there; well IPV were invited to join as an "Emerging Technology Partner," which is pretty cool as Adobe works with hundreds and hundreds of tech partners, so we're pretty chuffed that they chose us as a leading Premiere Pro partner. They also invited us to put together an on-demand tutorial that will be available for 400,000 attendees during the event, so we did this;
How to Supercharge Premiere Pro with Remote Editing & Collaboration
Capabilities
As the world restructures for remote working, Curator integrates seamlessly with Premiere Pro to connect remote creative teams, empowering them to edit & collaborate on video from anywhere, together. This quick masterclass will show:
Cloud editing with 2% frame-accurate, streamed proxies in Premiere.

Remote collaboration on Premiere projects

Superfast, remote conform and render in the cloud

AI tagging and intelligent search/find

Instant remote access to global video archives
… all over standard Wi-Fi speeds, without access to local storage and with industry-leading security protocols. As used by YouTube, WarnerMedia, HBO, Nintendo, The NBA, Sesame Street and even NASA.
Make sure you check it out if you're going to Adobe MAX (surely you are… it's both FREE and AWESOME!) or check back here in a week or two when we'll make it available on ipv.com.
Questions? Book time directly with Gabrielle below to see how Curator can help you take control of your video assets and produce quality video content faster than ever! 👇👇👇