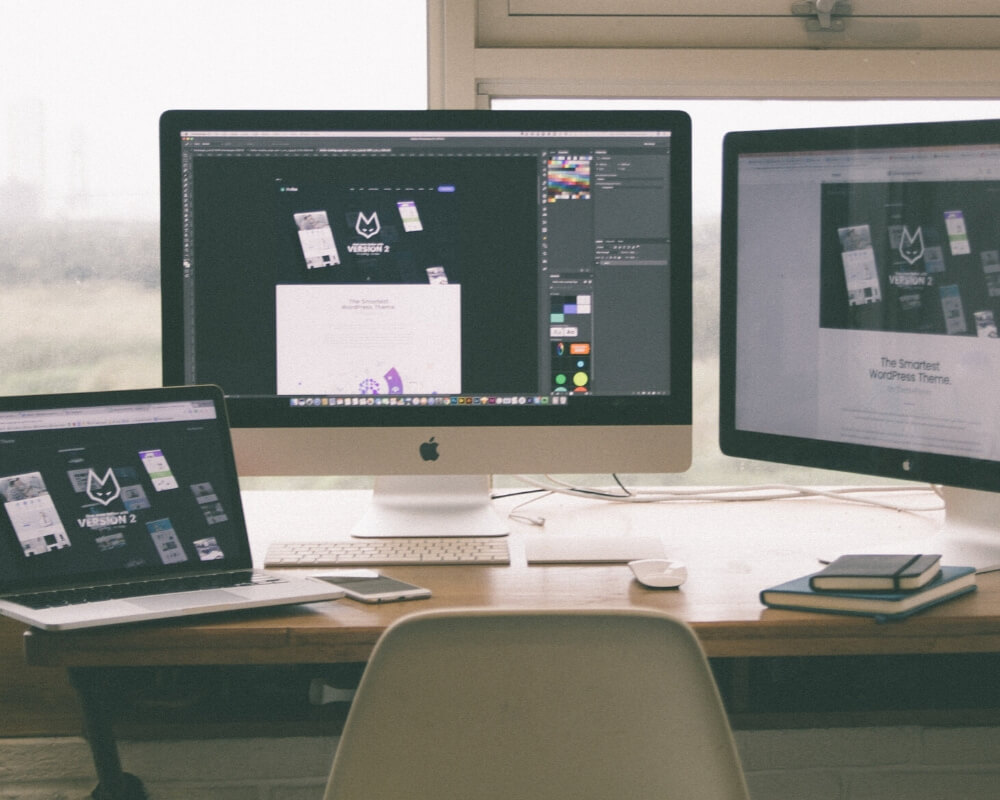 The world of work is changing. Digital technology allows remote workers and freelancers all over the world to take control of their lives. The flexibility and reduced overheads of freelancers creates opportunities for employers as well. More to the point, the best talent often prefers to work for themselves.
Video content is estimated to make up 82% of all internet traffic by 2021. Whether you deal in creative, marketing or educational video content, the coming years will likely bring lots of exciting opportunities, but a potentially demanding workload challenges to match.
With on-demand requirements for video production, you need flexible access to freelancers regardless of the talents of your in-house staff. But how do you overcome the inherent logistical barriers?
The key is closing the distance between freelancers and in-house teams using digital tools. Video Asset Management (VAM) platforms can prove invaluable in helping you do that. However, there are a number of generic challenges and solutions anyone will face when using freelancers for video content creation. Let's explain.
Overcoming file sharing and remote access
When dealing with text documents, file sharing, remote access and collaboration are easy and cost-effective. All you need to do is open up Google Docs. Sharing large video files, however, is far harder. Especially in an era where HD video is the standard and 4K is an increasingly common format within the digital video landscape.
The size of video files can cause a significant bottlenecking of your workflow when you're using freelancers. The key to rapidly sharing files, and even engaging in remote, real-time editing is compression. More specifically, compressed proxies and "offline editing".
The power of proxies
Proxies are size-reduced copies of your high-resolution master files. What separates them from standard copies (or simply compressed masters) is the intention to 'conform' them back to high-resolution. Conforming is a process by which the timestamps in an edited proxy are used to match edits with a master file, transforming a heavily compressed proxy back into high-resolution.
The process of editing proxies is called offline editing. This (confusingly) is usually done online. However, it stands in contrast to "online editing", which is done directly to the master.
Cloud-enabled VAM
Creating proxies, conforming them back to high-resolution and managing workflows can become a complex and administrative-heavy task. With multiple copies created, you need to track what changes are made, and make sure the right versions of files are shared and updated.
Manually creating proxies also introduces the risk that mistakes in the transcoding process are made. You have to ensure exact frame accuracy in every proxy to enable conform. VAM platforms make the proxy creation and conforming process simple, and largely automated. You are ensuring quality results without creating a large number of cross-checking tasks.
VAM can also centralize everything. Quality VAM systems integrate directly with editors like Adobe Premiere Pro and Avid Media Composer. Because optimized proxies can reduce files to as little as 2% of the master's size, there are real possibilities to engage with real-time, online editing. This effectively introduces the same level of remote collaboration to video production that systems like Google Docs allow for text editing.
What about security?
Security is another common pain point encountered by video production companies. Comprehensive security provisions are put in place to prevent the leaking of footage online. And while major Hollywood studios may commonly "leak" footage online to promote films via word of mouth advertising, it's safe to say that most production houses are keen to avoid leaks.
The long-standing approach to stopping leaks is to keep everything offline. But this isn't really necessary. First, encryption is a lot better than most people give it credit for. 90% of data breaches are actually the result of human error, not encryption failure. What you need to create are systems that provide visibility over access, simple to control permissions, and centralized control over data.
With due-diligence, manual processes will keep you safe. But a properly outfitted VAM system makes that process a lot simpler — and, therefore, safer and more reliable.
Standardizing practices: VAM, permissions and the cloud
To safely engage with freelancers, you need a system with as much automation over access and security as possible. You need to be able to control the level of access you give different users, and then track who does what, when.
VAM solutions built for the cloud deliver all of this, and more. You can create preset categories of users (making it easy to onboard a new freelancers), and customize individual access when needed. It's simple to prevent the download of files, and even place unique watermarks on screen to prevent screen capture. If a leak occurs, those same watermarks allow attribution to specific individuals.
VAM platforms offer a highly secure and completely centralized solution — allowing you to bring freelancers into your workflow as simply as if they were sitting within your own office.
Sign-off and collaboration: creating a seamless workflow
With projects coming in from across the world, you need systems in place to review, edit and sign-off that work. You can do this manually using Kanban boards, spreadsheets and multiple copies of each file. The simpler answer is VAM.
Video Asset Management platforms provide version tracking, task allocation and updates for specific individuals responsible for seeing projects through to completion. Cloud-based VAM systems also make final tweaks and edits simple, allowing your in-house teams to jump straight into the file and make changes without the risk of creating duplicates.
The real potential of cloud-based editing is still being developed. It's only recently that real-time editing has become a possibility. The ability for your in-house teams to work collaboratively, in real-time with freelancers is new. You need to empower your teams to explore the possibilities.
The future of video production makes using freelancers easy
The way in which we access and consume media is changing at an exponential rate. In 2018, 52.2% of internet traffic was made up by mobile users, and that number is only growing. More and more consumers are accessing digital media on the go in bite-sized chunks through mobile devices. Video content lends itself much better to this mode of consumption than long-form written content.
In order to keep up with demand, tapping into the flexibility and talent of freelance resources will only become more important. Freelancers can be engaged with on-demand when a burst of production is needed and they help grow teams while keeping overheads down.
The key to making the use of freelancers simple is planning. You need to think about how you will get them assets, review those assets and then integrate your internal teams into the process. Traditionally, this has been done through a number of manual processes. Software automation provides a better, more streamlined way.
Matching the flexibility of freelancers requires embracing technology. Digital technology has fueled freelancers to take control of their own work lives. You need to use technology to make that process as simple as possible on your end.
With VAM platforms, it's simple to offset the security and access issues which have historically been barriers to using freelancers for video production. They bring access and simplicity when and where users need it most. Make 2019 the year when you make the change, and bring freelancers into your production workflow!