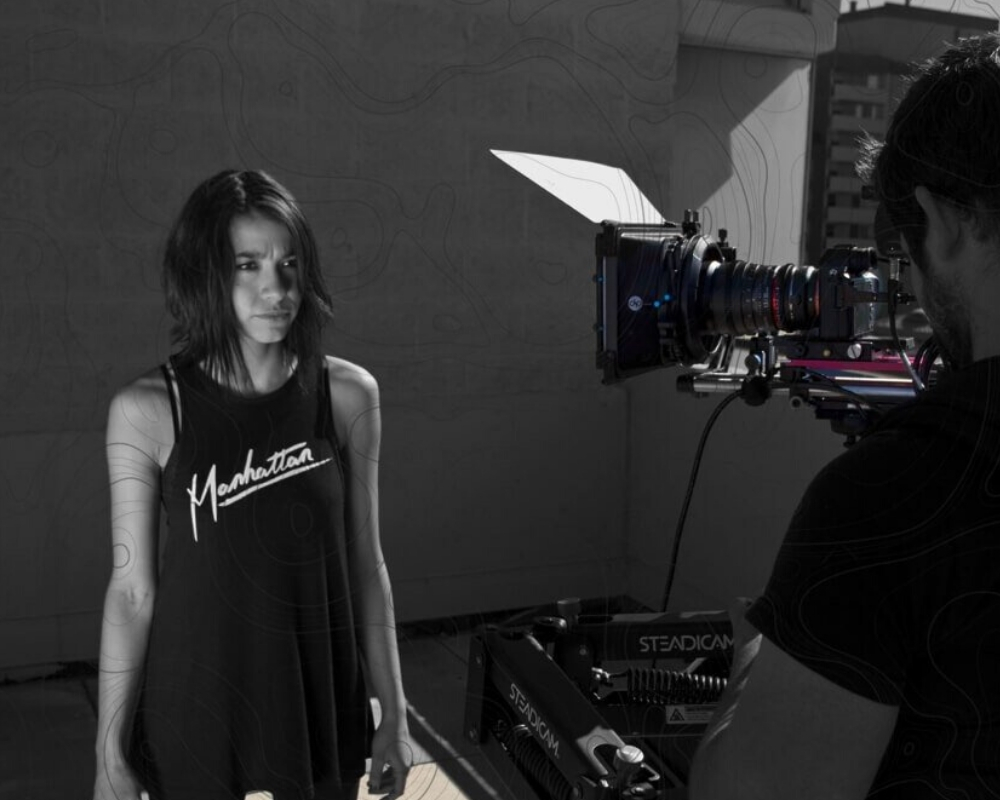 Telling stories is how we connect with other people. Stories are a key tool we use as a short-cut to make sense of the world. By crafting facts into a coherent narrative, what is otherwise scattershot information becomes memorable. A good story goes one step further and becomes compelling.
The value of stories to our daily lives has remained constant, but the technology we use to tell those stories continues to change. At their heart, stories are a tool of convenience. In order to make an impact, your audience needs to want to consume your content. More and more, video is the medium of choice for making that connection.
Today, 72% of consumers state that they prefer video marketing to text. Ultimately, you should embrace this change. The ability to bring together narrative, visuals and sound design in one place makes video a powerful vehicle for communicating emotions and meaning — both critical elements to storytelling.
In this article, we will address tools that can help you conquer the logistical challenges of getting started with video. If you want an in-depth look at the future of video asset management, I also suggest checking out our VAM eBook. But first, we need to look at brand storytelling on its own to identify the elements you need to understand to craft stories that connect.
What is Brand Storytelling?
Brand storytelling is pretty straight forward. It's the use of narrative by businesses to engage with audiences and give their brand character. This includes pulling on all the traditional elements of a story — themes, setting, characters, a rising pattern of action, climax and denouement. This is the narrative structure that shapes our favorite stories and engages our sensibilities.
Why stories work for brands
Stories help us make sense of facts. Without a story, the world has no context, and making a choice becomes paralyzing. Most people go around on a daily basis forming stories about themselves and the world they interact with. By providing the public with a story about your brand, you influence the story individuals are likely to form about you. Stories stimulate brain activity and ensure that consumers are more likely to pay attention to what you're trying to say.
Brand storytelling allows customers to feel like they are engaging with a person — not a faceless, bean-counting profit machine. The story behind your brand (and the people who make it what it is) can ensure the kind of authentic and meaningful engagement that all brands crave.
How can video help with brand storytelling?
Video is compelling — there are no two ways around that. The ability to set a scene, create a mood and convey an atmosphere are all things around which video excels. The ability to pull graphic design and sound design into a piece of content that will attract people because of the information you are delivering is a huge asset to creating a brand story. Video also speaks to the demands of modern consumers.
Video aligns with mobile
We live in an age where your target audience is mobile, busy and constantly facing demands for their attention. The number of mobile users online has been greater than desktop users since 2016. Reading blog posts on a cell phone is certainly a possibility. However, the compact nature of video makes it ideal of mobile consumption — particularly when uploaded on OTT sites like YouTube.
Video is the future
It's estimated that by 2021, video will account for 82% of all online traffic. Increasingly, video is the medium of choice for consumers. If you want to get noticed online, video has to be part of your storytelling campaigns.
When we consider when and how many consumers are using the internet, it stands to reason that video content is the most potentially effective way to engage your target audience. And make no mistake — video is the future.
Video for brand storytelling: 4 Success stories
If you're seeking some inspiration (or merely want to see what brand storytelling through video looks like in practice) take a look at these examples of best practice from some leading brands. Note that in any brand storytelling endeavor, the hero of every brand story isn't the brand's CEO… it's the customer.
Huggies
The diaper brand Huggies had always struggled to gain traction in Canada. Pampers, their main competitor, had 100% of the Canadian hospital contracts, putting new mothers on a 'Pampers path' from the start.
Huggies managed to turn their Canadian isolation around, growing sales by 30% in 2016. Their route to success came, in part, from a concerted effort to associate their brand with the importance of hugging your baby. This included educational outreach to mothers about how skin-to-skin contact improve brain and immune system development, and making sure every Canadian hospital had a volunteer 'hugger' available for babies in need of hugs.
Evernote
If you've ever used the organizational app Evernote, you've likely seen the brand's "Ever Better Challenge". This is a free 30-day program that is designed to help users achieve their goals. The brand uses a series of videos to illustrate the journeys of real people using the app to improve their working lives. You can see an example here.
Ted Baker
It's not often that you see prestige brands adopt a sense of humor about themselves. In fact, that's usually the polar opposite of conventional practice for high-end brands, especially in the fashion sector.
However, Ted Baker's use of video brand storytelling in its "Keeping Up With The Bakers" — a Desperate Housewives-esque melodrama with its tongue firmly in its cheek. You can take a look here. It's a great way to showcase the products while also making the ecommerce experience enjoyable and unique.
AirBnB
AirBnB knows that it doesn't have a product to sell, so it focuses its brand storytelling on user experiences. Check out their "Stories from the Air BnB Community" page and you'll see video content that shifts the focus away from the brand itself and towards real people for a more authentic connection. This helps users to feel more at home and comfortable with the brand.
How can VAM platforms help your brand to make a big impression on video
If you're interested in brand storytelling, video content isn't a novelty or an add-on… it's a necessity. But as you create more and more content with which to tell your story, the volume of your content can become unwieldy and your archives can grow difficult to parse. What's more, you'll need to grapple with the inevitable logistics of storing and sharing large video files in the cloud.
This is where VAM (video asset management) platforms can come to your rescue. This is a category of increasingly sophisticated software solutions that help manage video content creation, workflows and archive.
Archive
Modern VAM tools deliver compression technology that can reduce file sizes by up to 98% — reducing the challenges of storing the stories you create. Advanced VAM tools also partner with speech recognition and object recognition solutions to deliver transparency to your archives. The ability to search through videos (almost as simply as Ctrl+F allows in a text doc) makes it far easier to repurpose old content, allowing you to keep up with the demands of modern brand storytelling.
Remote collaboration
The same compression technology that improves archive storage can be used to enable remote collaboration. Connecting through the cloud, editors can stream size-reduced proxies and engage in real-time collaboration. VAM tools also deliver permissions and tracking setting that ensure security online.
Using cloud technology, you will be able to flexibly bring on freelancers when you need a new video. You can allow your in-house teams access to remote work schedules. Broadly speaking, the cloud makes it easier for individuals to collaborate — in the office or not.
If you're serious about using video for brand storytelling, the right VAM platform can make the entire process of engaging with video easier — allowing you to focus on the fun part… telling stories!