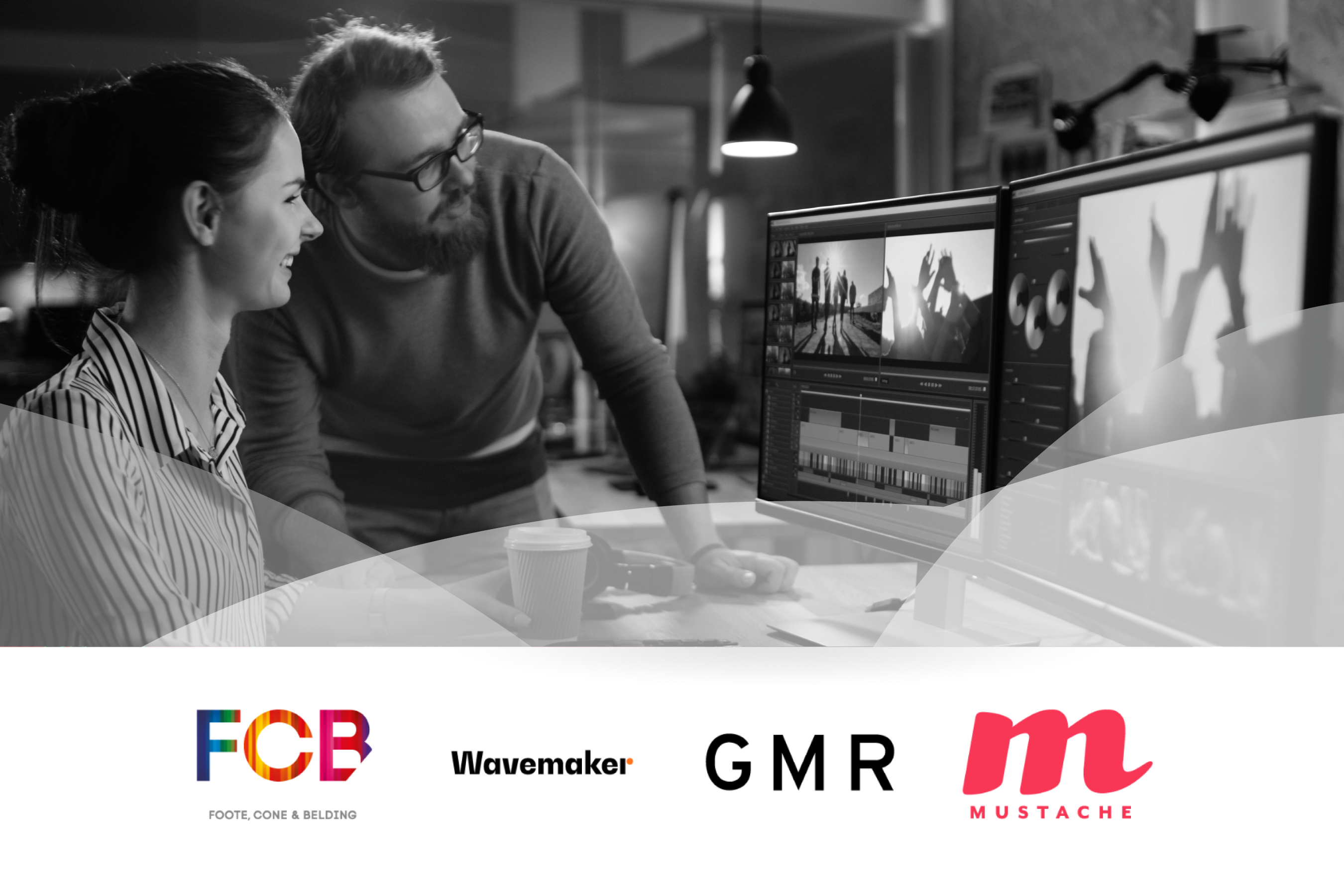 This blog post was written based on IPV's just-released report on the Future of Video for Creative Agencies.
No one was prepared for a months-long quarantine. Anyone who tells you they had all the tools, best practices and hardware in place to smoothly manage a 180-degree overnight change to the way we work is, well, probably lying. Sure, some organizations had a leg up on others, with cloud-based systems integrated into their infrastructure. But at best, these solutions are designed to keep folks connected into the workplace on nights, weekends, business trips (and let's face it, vacations) when that extra bit of work needs to get done. Transitioning, in some cases, thousands of employees to a WFH scenario for five months (and counting)? Not so much.
And this couldn't be more true for creative agencies who rely on deep in-person collaboration and robust tech infrastructure to enable them to work on file-heavy visual projects at a rapid clip. Particularly as video becomes a crucial component for any brand looking to engage with their audience - and this is even more true now that folks are stuck at home, ripe and ready to consume content across the multitude of screens they're inevitably surrounded by. Agencies needed to come up with solutions - fast - to ensure continuity for their world-class clients.
To discuss the many challenges agencies are now facing due to COVID-19 and global work-from-home orders, IPV "sat down" (virtually of course) with the following professionals to understand how they're overcoming these unprecedented obstacles and what the future holds for the creative industry. Read on to discover how these world-renowned agencies have responded quickly and creatively to the new reality - and how you can, too.
Kerry Hill, Director of Production at FCB, North America

FCB (Foote, Cone & Belding) is a global, fully integrated marketing communications company with a heritage of creativity and success dating from 1873. FCB focuses on significantly changing consumer behavior to the benefit of its clients, its people and society.
HQ: New York, United States

Number of Employees: 8,600

Clients: Levi's, Burger King, Coca Cola, Cottonelle, FDA, Sport England
Eli Ash, Director of Production at Mustache

Mustache is a full-service, end-to-end (holistically crafted with love), creative content agency which is part of Cognizant Interactive. With a keen focus on video and social, Mustache is the rocket fuel for today's 24/7, 360˚ customer experience.


HQ: Brooklyn, New York

Number of Employees: 290k

Clients: Netflix, P&G, Amazon, Facebook, Google, Grammarly

Georgine Hajjar, Creative Director at Wavemaker

Wavemaker is the second largest media agency network in the world that specialises in content development, precision marketing, commerce and marketing technology.


HQ: London, United Kingdom

Number of Employees: 8,500

Clients: Adobe, British Airways, Chanel, Huawei, AXA, L'Oréal


Andy Hayman, Head of Content and Production at GMR Marketing

Founded in 1979, GMR is an innovative global experiential and sponsorship agency that creates, consults and activates in more than 70 countries, covering every continent from 23 offices in 12 countries.


HQ: Wisconsin, United States

Number of Employees: 1,300+

Clients: NFL, Visa, Cisco, Microsoft, Pepsi, HBO

Film Production on Lockdown
A common problem resulting from the need for social distancing is the complete and abrupt stop to any and all productions. Have a project that requires new footage to be shot and produced? Sorry, not happening! Eli Ash of Mustache reported, "80% of the projects we were doing involved live-action shooting. A good majority of our projects had to be shifted to post-only."
Drawing on her 'make-it-happen' production background, Ash touched base with creatives she'd met throughout her career and compiled a catalog of the resources they had at the ready. She sourced creatives with in-home studios and professional lighting rigs, cinematographers with camera-ready families and stylish homes - tapping into her vast network and turning this problem on its head. Ash took this impressive resource list to her clients, some of whom had been worried about short-term production pipelines, and reassured them of her team's vast capabilities. This list opened new doors and brought opportunities back onto the table.
Ash and her team have been remotely directing these shoots, ingesting files to the cloud for near-real-time review. This clever remote workflow enabled Mustache to reduce the number of people required to be on-set, ensuring safety for those involved while still meeting aggressive deadlines.
For the shoots that are possible to conduct in person, a whole new problem arises - how do you keep everyone socially distanced and safe? FCB tackled this head on and made strides undertaking PPE protective shoots. Kerry Hill stated, "these are mainly crews of three to five people, socially distanced, everyone has PPE and is taking safety precautions. These are mainly on private properties, though the film offices are starting to open up and consider film permits on a case-by-case basis."
User-Generated Content: A Multi-Benefit Solution
As lockdown started, Wavemaker was in the process of developing an advertising campaign for a well known cat food company. The original idea had people filming outside, and obviously that wasn't going to happen. A re-work was needed, and it was needed fast.
The solution that Georgine Hajjar's team landed on was to turn the crisis into the opportunity. Pet owners all over the world were going to reunite with their furry friends — 24/7. What better time to create a campaign centered around what those pets really get up to while we are at work?
To sidestep filming logistics (and create an engaging and fun campaign), Wavemaker publicly sourced the footage with a UGC competition. The winners were selected via Instagram polls and won a hamper of cat-centric goodies.
The results were impressive:
1.3K participants

5K share

6.5M reach

260K clicks

46K reactions

1.5K comments
The UGC videos were then repackaged as funny cat memes. The client got a series of great ads, and engaged members of the public created memorable experiences with a brand that was able to bring them a slice of fun during the early days of lockdown.
Discovering Weaknesses - and Filling Those Gaps
For many agencies, quarantine has been a time for discovering weaknesses and pain points, and finding solutions that will (hopefully) lead to a completely air-tight operation. For Kerry Hill's team at FCB, the challenge was found in "the technical side of it — storage backup plans, how we prepare for next time." The crisis has highlighted some glaring gaps in infrastructure: 33% of teams now recognize that a MAM type tool will be necessary to ensure business continuity in the future. "Because," as Hill says, "certainly no one wants to be caught off guard ever again."
Slow Wi-Fi, access to footage, and storage and security are all some of the technical issues that these creative agencies needed to find a quick - yet robust - fix for. "Our VPN is extremely slow. To retrieve one document, it can take hours. Building a better solution is part of our long-term strategy," said Georgine Hajjar. Andy Hayman, GMR Marketing, told us, "We want our clients to know that even though we are working remotely, their content always has and always will be safe."
Want to learn more about these agencies, how they're overcoming the challenges of remote work, and what they envision for the future of video for the creative industry? Get the full report here or to learn more about Curator, you can book some time with Gabrielle below.👇👇👇