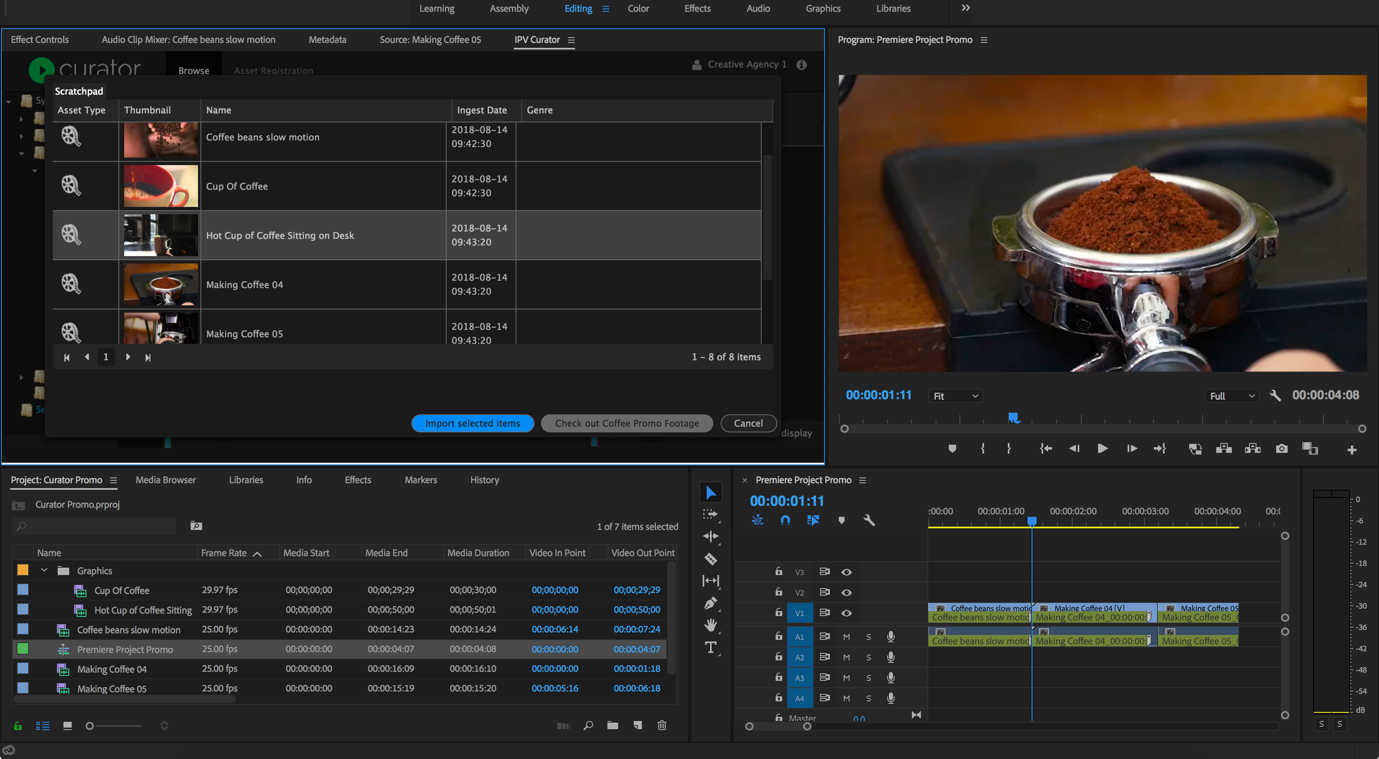 New features added to IPV's asset management system allow for faster video workflows that make it easier for any organization to address the increased demand for video content – from creative to sports, education and houses of worship.
Media technology specialist IPV has rolled out a series of new features to its Curator asset management software, which includes new capabilities that simplify workflows and provides any sized team with the means to manage its content effectively. Used by the likes of NASA, AMPAS, Altitude Sports and Entertainment and Hearst Television, the upgrades ensure users can work in the way that best suits them. It makes configuration easier for technical teams and will provide managers with a means of measuring ROI.
Enhancing the editing experience
Additional capabilities added to Curator for Adobe makes it easier for single users to find the exact assets they are looking for, without the need of dedicated librarians. Users can achieve faster video workflows with the launch of Curator Logger directly from the Curator for Adobe panel - reducing the number of clicks from finding to logging and editing your content. Search capabilities from within Premiere Pro and After Effects allows users to save even more time by checking a project into Curator straight from their Adobe app – ideal for live sports productions where fast turnaround is vital.
More third-party integrations
By creating a more streamlined workflow, Curator's new integrations make it easier and faster to create better content. New integrations include Root 6: ContentAgent, Amberfin Dark, Amberfin Unified QC and AWS SQS queue. The wider variety of QC, transcoding and storage integrations means that Curator functions seamlessly in any workflow, and that users don't have to change the products they're already familiar with.
The additional capabilities give editors more accurate tools to enhance their creative workflows including the ability to find, log and create with assets stored in OTMM. Optimized for the Curator Advanced Video Workflow for OpenText's asset management system, Curator allows editors to more effectively manage video productions.
"Using Curator in video production saves you time, helps teams work better and makes content creation easier. But it's also important for the entire organization to see quantifiable business benefits," said IPV's Product Manager, James Varndell. "The brand new features we've added to Curator do both. They allow organizations to realise a better return on investment while making it easier for users to search, discover and create content."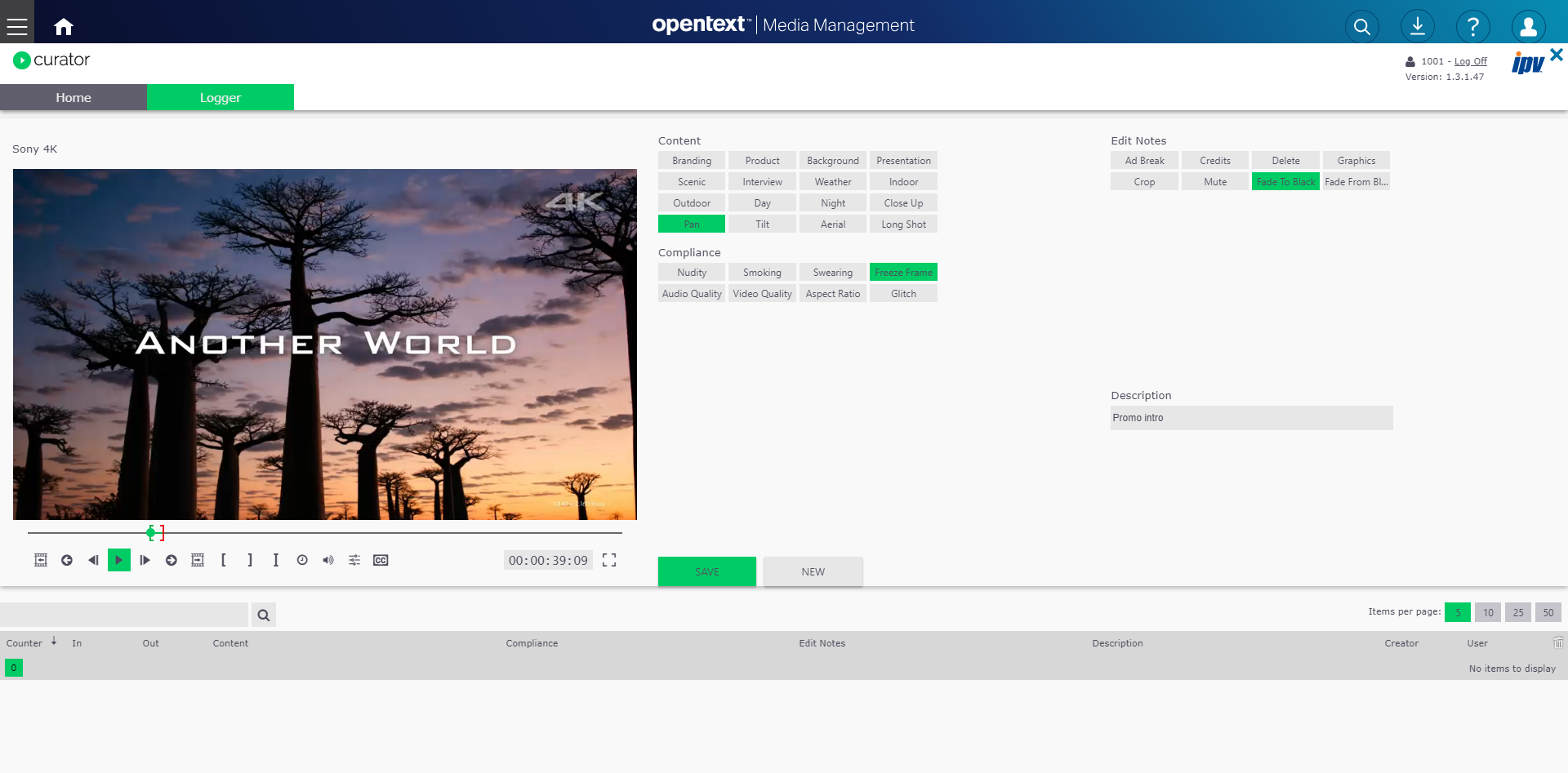 Creating faster video workflows
Updates to the user interface has made Curator even easier to navigate and improvements to the media player controls provide a more professional playback experience. And because metadata is vital in the management of media, users can now edit tags directly through Clip Link to ensure users make the most of assets. The brand-new experience for the bulk editing of metadata also reduces the large amount of time and effort normally required to ensure that metadata is as useful as possible.
Coming soon: Generating ROI from your MAM system
With 81% of businesses stating that they expect to use analytics in their decision-making processes, new features added to Curator will let users better measure their investment. Curator Analytics gathers data while users work, and as automated jobs are processed. It will help users to monitor the effect of its system by identifying where bottlenecks are happening and analyzing production output processes. It also helps operators cut costs by optimizing file sizes and the usage of archives.
http://www.ey.com/Publication/vwLUAssets/EY-global-becoming-an-analytics-driven-organization/$FILE/ey-global-becoming-an-analytics-driven-organization.pdf