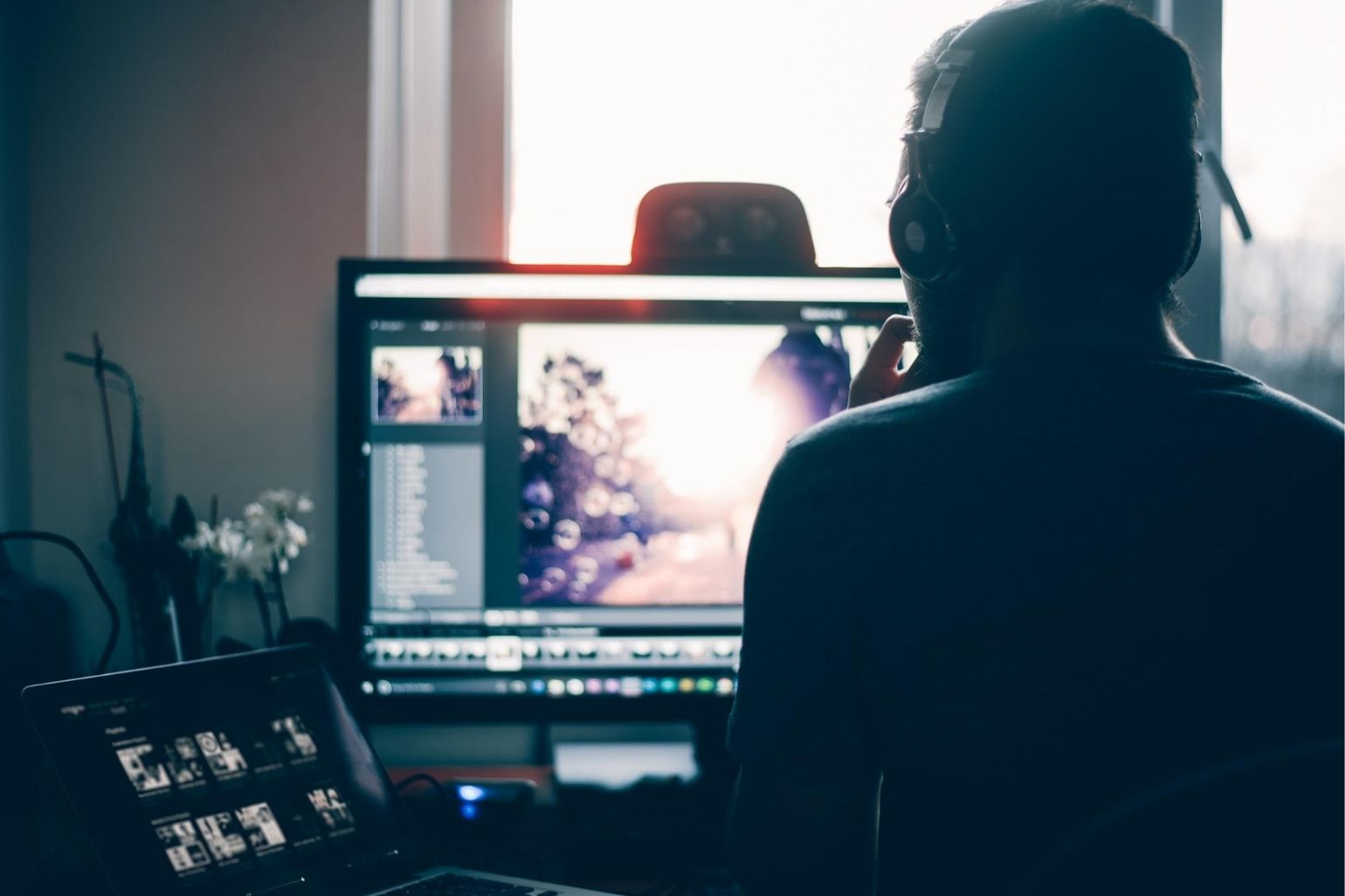 As we move into Q4 of 2020, most if not all media organizations have figured out by now that not having a cloud-based (or at least hybrid) solution for managing media assets and editing and distributing content remotely could lead to catastrophe, bringing operations to a screeching halt. There are a number of solutions out there, some that act as a temporary band-aid while others will launch your workflow into the future of video. You may have come across the term PCoIP - or, PC (personal computer) over IP (internet protocol) - technology that would enable you to access your work computer station over your home WiFi.
If you're new to the concept of PCoIP and how it differs from MAM, let's briefly review exactly how it works, and the different flavors available. PC over IP is a display protocol developed by Teradici that delivers remote desktops and applications to a specific endpoint. It enables end users to access a workstation locally by rendering desktops on a network or cloud server, then compressing, encrypting and transmitting the desktop's pixels to the client device. The most well-known providers are Teradici, mentioned above, and BeBop Technology. While there are a number of variations out there, two of the most popular ways of facilitating this are:
RDP (Remote Desktop Protocol), in which each office computer is installed with a piece of Teradici hardware, and the home workers dial in to their own specific office computer from home.
VDI (Virtual Desktop Infrastructure), offered by both Teradici and BeBop, which requires companies to purchase new on-prem server hardware or use cloud servers to build a new, virtualized IT platform that then streams out completely virtual desktops.
In the end the result is the same - users dial in to a desktop from elsewhere - but the RDP solution will give users access to their existing office desktop, whereas the VDI solution gives everyone brand new virtual desktops, through which they can access their existing infrastructure.
Sounds pretty magical for a business that needs remote access overnight, doesn't it?
Well, in theory, sure. But if you're going to implement a totally new solution that will set your video operations up for remote work, don't you want a solution that will go far beyond just replicating your office workstation on your at-home computer? Why opt for the "same old thing" (that probably had some shortcomings of its own anyway), when you can totally transform how you work with media, how you edit and collaborate, and so on?
Where PCoIP systems simply provide a connector from a local desktop to a remote one, Curator MAM offers all the advantages of PCoIP remote access, plus an entirely new layer of functionality and control over your media assets and production, putting powerful tools in the hands of creators who must now collaborate across borders and time zones.
So, let's dive into the pros and cons of PCoIP versus cloud-native Media Asset Management like IPV Curator.
LSoLB (Legacy Systems over Low Bandwidth)
When you need a quick fix to working remotely, adding a technology layer that allows you to access your on-prem workstation from anywhere does sound like a great solution. But it really is just that - a quick fix.
When you dig deeper, you realize you're still stuck with the same shortcomings of your existing system that you were dealing with on a daily basis, prior to work-from-home. What's more, it comes with the added inconvenience of managing heavy media workflows over low bandwidth, potentially creating more frustration in dealing with poor remote editing workflows. It may as well be called LSoLB - Legacy Systems over Low Bandwidth.
PCoIP requires a minimum of 20 Mbps download speeds of stable bandwidth; if you edit in fullscreen, this number can shoot as high as 80 Mbps per monitor. Realistically, users will need pushing 100 Mbps of stable bandwidth for a smooth editing experience, and even then, audio sync issues still prevail.
High-end media requires ultra-fast network speeds for pixel-perfect accuracy, lest there be any video latency. Latency can not only significantly stall your productivity and lead to longer production times and potentially missed deadlines, but it is also maddening to deal with. While PCoIP claims to offer low-latency, it doesn't guarantee frame accuracy for video playback. This can impact the entire user experience and can be a disaster for video editors, with frames not matching correctly and audio drifting.
Choosing a solution with cloud optimization built into its core means choosing a solution that is designed for low bandwidth situations, that never relied on ultra-fast, enterprise level internet access anyway. With Curator, anything over 2 Mbps will do for streaming proxies, a unique approach to video editing where proxy files are streamed over the internet rather than needing to be downloaded (need more info on streaming vs. downloadable proxies? Look no further than this blog post explaining everything you need to know). Curator proxies are frame-accurate and just 2% of the original hi-res source media. Editors can work directly from their laptops - no RDP or VDI required - with all their assets available to them via a Panel directly inside Premiere Pro or After Effects
No matter where you are in the world, no matter what type of bandwidth you're working with, you never have to worry about downloading and uploading heavy media content with Curator. Media is streamed right to your desktop or laptop computer at a mere fraction of its original size, so editing can be done without a hitch. If you can watch a YouTube video, you can stream proxies with Curator.
Don't just go with the status quo
We already mentioned PCoIP is - more or less - a replica of your existing toolset on a local desktop. If you're in the market for new technology that will enable your business to operate remotely, you'll want something that goes above and beyond your system's current capabilities. While PCoIP can give you the keys to your on-prem computer "castle," Curator enables true cloud-based operations for seamless remote connectivity, intelligently manages and optimizes storage for easy, centralized access, and helps businesses as a whole manage their media easily and more efficiently.
Remote and Collaborative at the Core
While PCoIP might seem like the ideal solution for your business, and very well could be, there are some pitfalls to watch out for that could end up costing your business precious time and resources. For example, because the PCoIP system is "unaware" of the application it's enabling the user to operate, it can't be optimized for specific workflows and functions. Nor does it have any intrinsic collaboration capabilities built in. Curator is designed as a flexible layer in the cloud that provides the best possible media management capabilities, with collaboration at its core. Remote teams are able to stay in sync with tools that provide transparency across the workflow.
Optimized Storage Saves Time and Money
PCoIP also does not offer users any underlying MAM capabilities, so you're once again stuck with trying to make legacy systems work in a modern workflow. This can lead to skyrocketing storage costs, as moving content from the cloud to a local computer costs your business money. Curator users have seen massive cost savings (up to 80%) as well as time savings (hours and even days of time saved) thanks to improved storage efficiencies and advanced workflows that Curator enables.
A Solution that Works with the Tools You Love
What might be most appealing about PCoIP is the fact that, in theory, it won't disrupt your workflow; it fits in nicely with the systems you have in place without creating any upheaval. But sometimes sticking with the status quo means accepting existing disruptions created by the systems in place. It's time to replace the bits that aren't working and eliminate the pain points you've been putting up with. Curator has a robust network of integrations, including an industry-leading Premiere Pro UI extension. With optimized applications for ingest, browsing, intelligent search, archive management and a whole lot more, you won't miss your old tools, and the ones you love will work even better.
No comparison…
What this comes down to in the end - there really is no comparison between PCoIP and a future-focused MAM like Curator. One is designed to replicate a workstation experience, while the other is an optimized cloud-native layer of media-savvy intelligence that is not associated with hardware - physical or virtual. Curator has remote working and powerful collaboration at its core. So don't just throw on a layer that will let you edit remotely - implement a foundational solution that will power your team to productively, seamlessly and collaboratively produce engaging content, from anywhere.
Set on PCoIP?
If you're set on PCoIP - because it's a good remote working IT solution for other areas of your business and/or it's time for a server hardware refresh anyway - then it's worth bearing in mind that Curator can seamlessly integrate with your PCoIP rollout for the best of both worlds. An intelligent media asset management system that helps editors find and edit their assets directly within Premiere Pro and After Effects, plus intelligent automated archive and retrieval capabilities, all wrapped up in a PCoIP system for easy IT management.
Questions? Let's chat!
We want to get to know you and your business needs. Book time directly with Gabrielle below to see how Curator can help you take control of your video assets and produce quality video content faster than ever! 👇👇👇