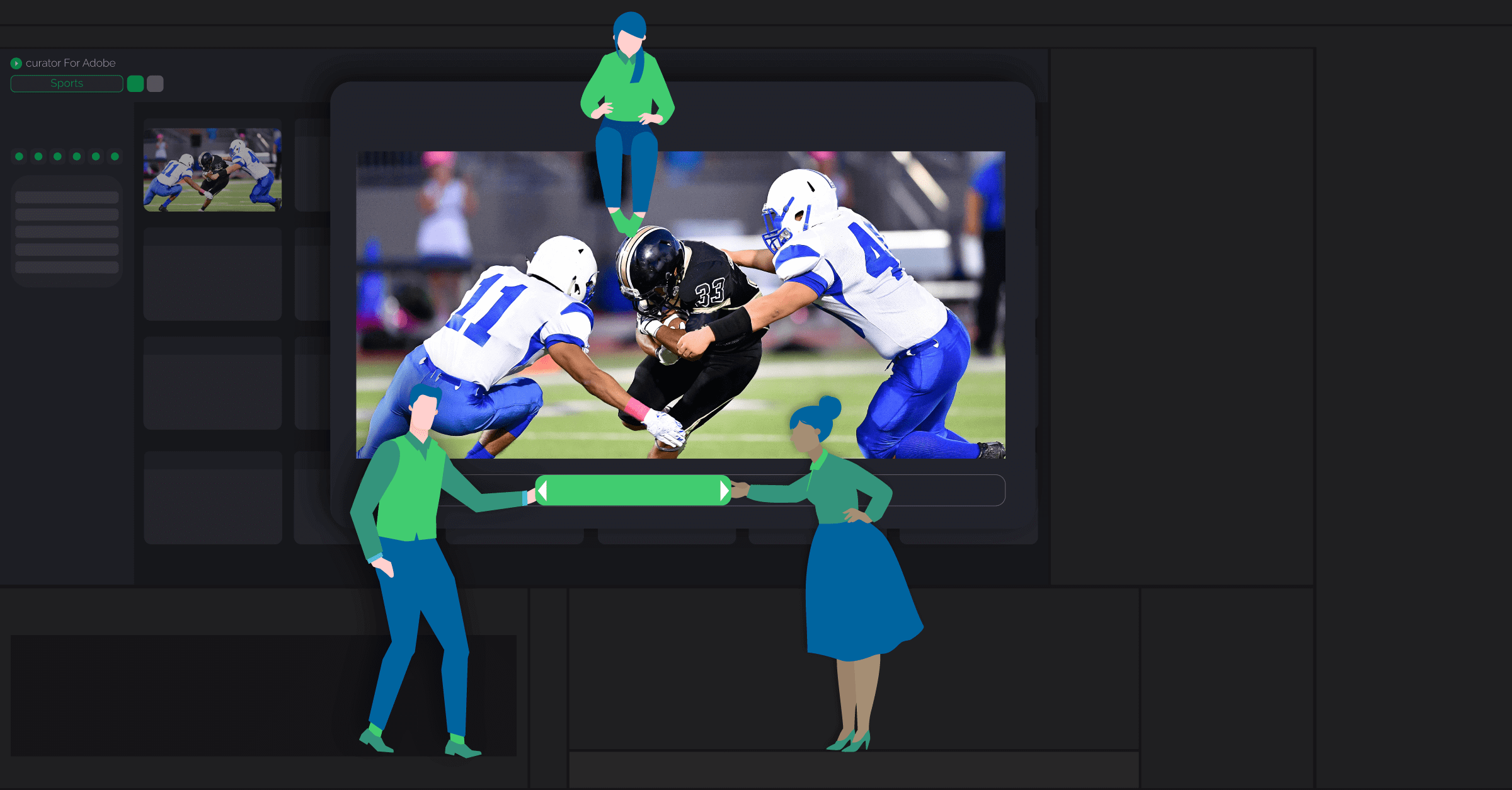 One of the many awesome new features introduced in Curator Arrival 3.0 in July 2020 was the ability to mark your own subclips (of parent clips or Curator subclips) directly in the Curator for Adobe Panel and import them into your project bin.
Editors told us it would save time and hassle to be able to preview clips and select subclip markers directly in the Curator for Adobe Panel, rather than having to import the clips to their project bin, open them in the source monitor, and select the markers there - so we made it possible! This also means you get the benefits of using Curator's video player to identify the subclips you want to import, such as scene change, 0.1-400x fast-forward and rewind, and multiple audio tracks!
This is another step towards helping you to streamline your Premiere Pro project bins for faster, more efficient editing, especially when working remotely. (FYI in case you missed it, we've written a whole blog post on how Curator helps you to streamline your project bins!)
How does subclipping work?
Simply double-click the video you're interested in to preview it directly in the Curator for Adobe Panel (without needing to import it into your project bin first)
Click the "subclipping" button
Mark your in- and out-point markers (and adjust frame-by-frame using the arrow keys)
Click import
It's that simple!
This asset will then import into your project bin with the markers already applied, so you can drag it straight to your timeline without needing to adjust it.
The ability to preview assets and apply your markers directly in the Curator for Adobe Panel saves you time during your edit. Check out the video below to see it in action!
Changed your mind about your markers? No problem!
Once you've imported your subclips you're still able to adjust the markers if you decide later down your edit that you'd like a few extra frames or seconds either side of the subclip.
Thanks to Curator's streaming proxies (unlike most MAMs that force you to download the proxies), you don't need to download anything to your project bin; you just import the proxy stream. So when you want to change the markers, you don't need to re-import/re-download the subclip, you simply adjust them and the additional video instantly streams to your source window.
Developing the subclipping feature further
This is the first iteration of the subclipping feature and, as with all new features, we'll be listening to the feedback we get to develop it further. We're already looking at other use cases for it, such as partial file restore from archive, partial file importing, etc.
Feedback is vital to us and helps us build awesome features like subclipping in the Panel and the search highlighting feature released in Curator Arrival 3.0, so we'd love to hear your thoughts on how we could make this feature and Curator even better! Drop us a line over on our Feature Requests and Suggestions page to let us know and we'll be in touch to discuss!
What other updates did Curator Arrival 3.0 bring?
You can read all about the awesome changes in our Curator Arrival 3.0 blog post and release notes, but in brief:
If you're currently using Curator and would like to upgrade then simply get in touch and your Account Manager will get back to you.
Not using Curator yet?
You're missing out if you aren't using Curator! Join industry-leading companies like Hearst, Altitude Sports, AMPAS, NASA, and Home Depot who understand the benefits of proper video asset management - book time directly with Gabrielle below to see how Curator can help you take control of your video assets and produce quality video content faster than ever! 👇👇👇